Welcome!

Hi there, and welcome to Eliza's portfolio page, version 1.0 Rubble Princess. This is connected to The Neo Project, although everyone is welcome to enjoy it, or even to create one of their own!

Updates
Tuesday | Nov. 8 2011

Wrote October's blog entry. Find it under Progress.
Updated site buttons, badges, etc.
Updates to wishlists thanks to everyone's extreme generosity, and new dream pets.
Me
About Me
Name:
Eliza
Age:
Mid twenties
How Long I've Been On Neopets:
I think about 10 years, on and off.
Hobbies:
Spending time with my husband, animals, movies, reading, writing, coding, art (painting, graphics, etc) customization, site running, and being creative in everything I do
Favorite Shows:
The Office, Parks and Recreation, Parenthood, Glee, Community, New Girl
Best Neopets' Memories:
When I started a CSS site with LolaMartinez1, any time I get fan mail for one of my sites, realizing what amazing people were in TNP, starting my own guild with some great people
Strengths:
Ideas, creativity, organization, leadership, motivation, dedication, friendship, being a willing helper
Weaknesses:
Stress, boredom, impatience, stubbornness, perfectionism
Pets
I have a rough-coated Collie named Linus, and I had a tortoise-shell cat named Casey.

Drag images to URL bar to fullview.
Linus wasn't feeling too well here.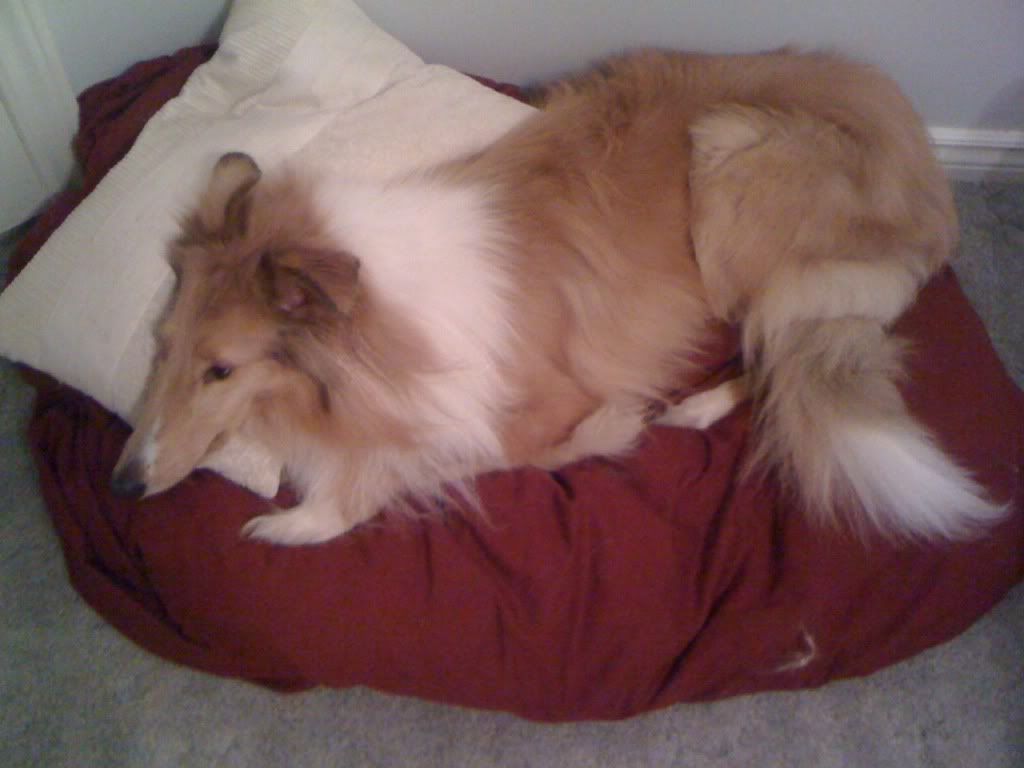 Spoiled? Preposterous!
Here he is feeling and looking normal.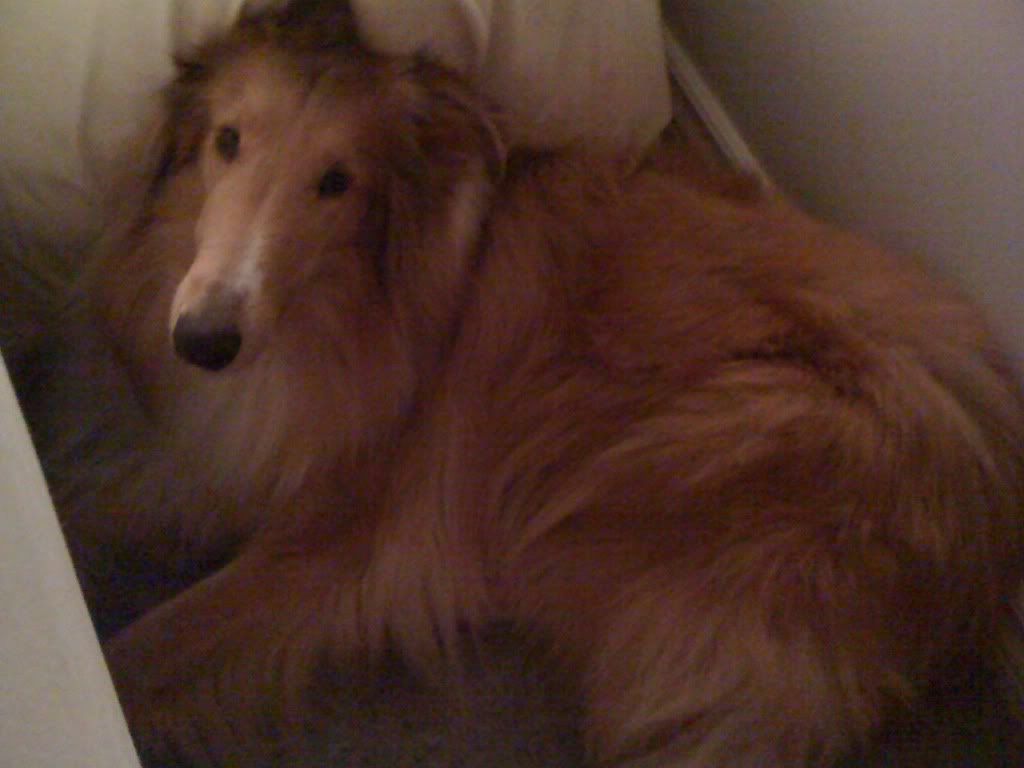 Adorable.
Casey all curled up and happy.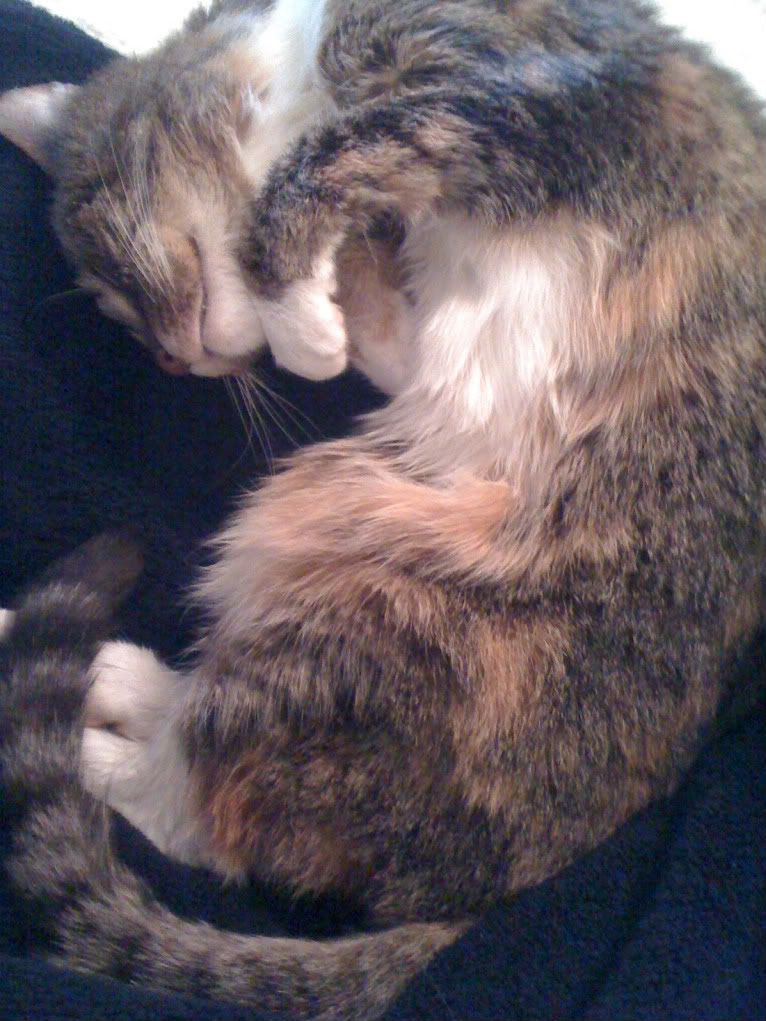 I should put up a better picture of her.
Trophies
trophy cabinet
BADGES
AWARDS
Badges I still need
drool cabinet
Badges I can get
Don't know if I can get
Badges I will never get
cry cabinet
No longer attainable
Did not win
Goals

Uncheckmarked boxes mean that I have not yet started to complete that specific goal.


Checkmarked boxes mean that I have begun to work on the goal, but it isn't finished yet.


Checkmarked and struck out goals mean that I have completed them and no further work on that goal is needed.
Personal Goals

Exercise more with my dog

Create a beautiful gallery

Create a beautiful Neohome

Get published in the Neopian Times (plan to do this through submitting a story or &&&&collaborating on a comic with someone)

Become extremely rich (doing so will help me with all of my goals, both personal and &&&&philanthropic. I plan to gain wealth by playing Habitarium.)

Get all of my dream pets

Get most of the NP customization items I want, and NC Lulu Games Master Challenge &&&&Wig
TNP Guild Goals

Become staff at TNP

Earn all badges available at TNP

Create a writer's bloc in conjunction with
Pennwick
November Goal!

Make blog hip and happenin
Site Owner Goals

Have all sites ranked at
Soroptimist Directory.

Translate
The Apptionary
into as many languages as possible

Revitalize
The Apptionary

New layouts for: Portfolio, AG Webbie, Apptionary
Philanthropic Goals

Zap and gift pets

Have a really amazing pet UFA through application process

Send nice items for full inboxes and trades

Start a gifting site/project which gives out gifts to users (possibly on birthday?)

Support others in their goals, specifically:
&&&&&&&&

Donate to random users saving NP for something
&&&&&&&&

Donate to the
Dream On Project
&&&&&&&&

While running
Apptionary
, trade for UCs and zap pets to gift to the &&&&&&&&&&&&applicants.
Progress
November Achievements
Adopted Gettings, a Darigan Uni
October Achievements
Became head of Services Committee!
Completed my monthly goal, earning a badge
Four more badges!
APAGENCY RANKED 3RD AT SOROPTIMIST!
PENNWICK RANKED AT SOROPTIMIST!
Have sent suggestions about coding bloc, BC bloc, monthly event, earning past badges, &featured portfolio categories, a possible writing bloc, guild layout, portfolio guide, and &more.
Earned my two badges for the October Account Challenge
Created an awesome pirate-themed care package. Yarr.
I now have four pretty, shiny badges :D
Granted 10 wishes
Was accepted into TNP!
Got
Cake Batter's
layout!
Bought the perfect customization for my Chomby
Finished my portfolio
Painted Vanj Disco for the wig (for Otili my brown Lutari) kept zapping Vanj
Adopted out:
&&&&&&&&
Tequn the Pink Flotsam
&&&&&&&&
LiamStarr the Spotted Tuskaninny
&&&&&&&&
Vanj the VWN Basic Grundo
Monthly Report
October's Report | Written November 8th, 2011
Wow, October really flew by. I was accepted into and joined TNP, and was both thrilled and amazed to realize what awesome people were my new Neo friends. Between beginning to get to know them, running my sites, various other countless Neo things, and having a birthday near the end of the month, the entire month of October was gone in a flash. I honestly feel like way too much happened to recap - and also, I waited too long to write this. To attempt to sum up, Pennwick received a new layout, which I love. I finished Cake Batter, and I closed Sparkle Wire and Colonnade Buttons. I didn't enjoy giving reviews, probably because I know that people don't enjoy receiving reviews. Many people I gave reviews to didn't make any changes, or they grew depressed and closed their site after. :/ I realized that wasn't for me. As a result, SparkleWire the Darigan Poogle is UFA, and the review/advice site Sparkle Wire is up for grabs. As for buttons, many people didn't use the buttons I made for them, and I found myself far too busy to make buttons whenever people requested them. I'll keep the site up, but I won't be accepting button requests anymore.
When I began creating my sites, I didn't know that I would be joining an awesome, active guild. I didn't know that I would be taking over Apptionary, or running a trading agency. I was trying to find my niche. As I took on these responsibilities which I enjoyed more, I found that I needed and wanted to cut back on the responsibilities which I did not enjoy. I will probably continue trying to find ways to cut back. I'd like to find someone else to run APAgency, and although I don't think I'll ever close Pennwick, I'm losing hope that I'll ever get any submissions or interest in it, so I might stop trying to run competitions which never get any entries.
Basically, October was all about requiring new responsibilities, and beginning to streamline my old ones. November will be about really giving my all to these new responsibilities, and continuing to streamline my old ones as much as possible. I never did move in October, but it's very possible in November. We'll see.
September & Previous Achievements
I was chosen to adopt Backgorund, a Chocolate Chomby!
Finished
TPC Agency
Was given
The Apptionary
to run
Reached level 50 in Habitarium
Bought two lab and petpet lab maps
Adopted out:
&&&&&&&&
MonroeBlake the Faerie Lupe
&&&&&&&&
Mirsaydies the Striped Flotsam
&&&&&&&&
JordynPosie the Speckled Peophin
&&&&&&&&
Jordeenia the Christmas Peophin
&&&&&&&&
Immf the VWN Basic Skeith
&&&&&&&&
AngelinaSilver the Rainbow Peophin
&&&&&&&&
…and more!
Monthly Report
September's Report | Written October 2nd, 2011
I have been a busy bee! September has been a crazy month. I only got back into playing Neopets in the last couple of months. I was playing really steadily until a bit into the Altador Cup, and then I changed to only get on to zap. A little bit later, I was hacked, and lost access to my accounts. I contacted Neopets but began playing on a different account anyway (StorkTradersGuild). Enter September, when I began to rebuild and get back into site-making. Since then, I have come a long way and accomplished a ton in a month.
I began by revitalizing
Pennwick
, my writing submissions site. Not only did I get it back up and running, but I also had it reviewed and made a lot of positive changes to it. It will be finished once it gets a new layout, and I also want to garner much more content for it.
I had the idea for
Cake Batter
, an encouragement site, and I threw up an example WIP layout and requested a custom layout, which is now being worked on.
My previous About Me and review page, "All About Ell," was revamped and altered into
Sparkle Wire,
, which I had reviewed and gave a new layout to. I chose another new layout which I will be transitioning into shortly. I conducted several reviews, gave out an award, and added an Advice part to the site.
I re-joined The Pound Chatters Guild, which I had been a part of on my previous accounts for some time. I find it a necessary part of pet trading, and the people are great. I accepted the task of running their pet trading and adoption
agency
, and I revitalized that by getting a new, functional, custom layout, and updating it almost daily, among other things. It is now a huge success and I am very proud of it.
Near the end of the month, I began
Colonnade Buttons
, mostly as a place to credit the resources I used for making buttons for personal use. It is not officially open or listed anywhere yet, and I have not received any requests through the site yet, although requests are open. I want to improve my skills as a button maker and eventually turn Colonnade into a success.
Lastly, I found The Neo Project and created a portfolio application. I am very much hoping to be accepted, but whether I am or am not, I love having a portfolio and find it a very useful tool that I would recommend to anyone.
I hope to have all my sites up and running in peak condition by the end of October. I also have plans to move in October, so October should be a very busy month for me as well. Still, I hope to accomplish a lot, and have been and will continue to be working very hard to get it all done.
Wishlists
General
Robot Gnorbu casings
Helpful people
People who want to help me, in any way, with any of my sites.
&&&&&&&&

Neomail
Cass
of
Soroptimist
and tell her if you think she should rank &&&&&&&&&&&&my site
The Apptionary
, or rank
Pennwick
and/or
APAgency
&&&&&&&&&&&&higher than they already are.
&&&&&&&&

Help translating
The Apptionary
into as many languages as possible &&&&&&&&&&&&(translating or proofreading a translation in a language you are familiar &&&&&&&&&&&&with other than English)
&&&&&&&&

Send in suggestions for all of my sites
&&&&&&&&

Many of my sites need new layouts
&&&&&&&&

All of my sites need more advertising (boards and directories)
&&&&&&&&

More link-back buttons! I am button glutton.
&&&&&&&&

Link-sweeps and proof-reading are always welcome
&&&&&&&&

Co-owners, staff, and volunteers - help me run one of my sites, with &&&&&&&&&&&&different levels of commitment/time
&&&&&&&&

Most of all,
feedback
, especially positive. It makes all the hard work worth &&&&&&&&&&&&while!
Dream Pets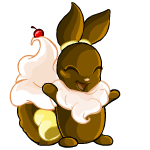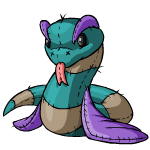 If I get rich...

NC Games Master Challenge 2010 Lulu Wig
Premium membership to Neopets
NP, NC, and Gallery Item Wishlists
Gummy Gallery Wishlist
Neocash Wishlist
Neopoint Wishlist
NeoPoint Wishlist

A Grey Day Background

Abandoned Backpack

Aisha Disco Dancer Shoes

Aisha Disco Dancer Trousers

Aisha Rain Boots

Alien Aisha Ears

All About Neggs Background

Altador Cup Wig

Artist Smock

Artist Studio Background

Bear

Beautiful Columns Foreground

Blechy

Blue Gathow

Blue Newsboy Hat

Blue Wocky Wig

Bow Tie

Branched Antlers

Brightvale Books Background

Brightvale Prison Cell Background

Buzzer Umbrella

Campfire

Candy Heart Necklace

Castle Parapets Foreground

Caution Tape Garland

Celebrating Neopets 10th Birthday Background

Chess on a Table

Chocolate Paradise Background

Classroom Background

Collectors Edition Usuki Doll

Colourful Female Hissi Dancer Dress

Colourful Female Hissi Dancer Fan

Colourful Female Hissi Dancer Shoes

Colourful Male Hissi Dancer Boots

Colourful Male Hissi Dancer Costume

Colourful Male Hissi Dancer Hat

Colourful Male Hissi Dancer Rose

Colourful Rock Mobile

Cooty

Curled Blonde Wig

Cybunny Ears with a Spring Bow

Deluxe Polarchuck Costume

Deluxe Polarchuck Costume Gloves

Ditrey

Double Rainbow Background

Dreamy Pink Hearts Background

Dressy Wocky Suit Shirt

Faerielands Destruction Background

Fancy Kitchen Background

Fancy Theatrical Cape

Festival of Neggs Garland

Fireworks Background

Forest Glade Background

Frosted Window Foreground

Fuzzy White Towel

Ghostly Torch

Giant Bubble Blower

Glowing Mushrooms

Glyme

Gnorbu Ring Master Coat

Gnorbu Snow Boots

Gnorbu Snow Coat

Gnorbu Snow Ear Muffs

Gnorbu Snow Scarf

Gnorbu Snow Trousers

Gnorbu Wool Boots

Gnorbu Wool Jacket

Gobbler Costume

Golden Cravat

Golden Dubloon Necklace

Golf Clubs with Fuzzy Covers

Green Apple Balloon

Hannahs Red Undershirt

Heart Shaped Sunglasses

Holiday Home Background

Hollowed Negg Tree Background

House in Neopia Central Background

I Heart Soup Apron

Idyllic Nature Scene

Illusen Spring Mushroom Plant

Illusens Potted Orchid

Inside TNTs Breakroom Refrigerator Background

Jhudoras Bluff Background

Kau Kau Farms Background

Knee-deep in Neopoints Foreground

Krawk Island Background

Krawk Island Silhouette Background

Kreludan Grundo Slippers

Lacy Blue Wocky Dress

Lacy Wocky Gloves

Lily Pad Background

Lost Desert Background

Lost Desert Silhouette Background

Lutari Aristocrat Jacket

Lutari Aristocrat Shoes

Lutari Aviator Belt

Lutari Paint Brush

Lutari Rollerskate Waitress Dress

Lutari Rollerskate Waitress Skates

Lutari Rollerskate Waitress Tray

Lutari Rollerskate Waitress Wig

Lutari Sweet Little Sailor Dress

Lutari Sweet Little Sailor Lolly

Lutari Sweet Little Sailor Shoes

Lutari Sweet Little Sailor Wig

Magma Pool Background

Meridell Entrance Background

Mini Marshmallows on a Stick

Moach

Mootix

Muddy Boots

Mystery Island Huts Background

Mystery Island Silhouette Background

Mystery Island Training School Background

Negg Candy Bracelet

Neogarden Background

Neopets Office Background

Neopia Central Neohome Background

Neopian Marketplace Background

Neopian Times Background

Nighttime in Brightvale Background

Novelty Blue Blumaroo Slippers

Old Cobwebs Foreground

Pant Devil Attractor
x2

Patchwork Wig

Perfect Gazebo Background

Pile of Confetti

Pile of Usukis

Piles of Books Foreground

Pinchit

Pink Fluffy Wocky Slippers

Pink Gnorbu Blouse

Pink Gnorbu Skirt

Pink Knit Purse

Pink Lutra

Pink Pyjama Wocky Top

Pink Sleeping Wocky Mask

Pink Spotted Wocky Pyjama Shorts

Pink Sun Hat

Poets Hat

Potted Red Tulips

Pretty Flower Mask

Pretty Purple Lutari Dress

Pretty Wicker Negg Basket

Pretty Wocky Snow Gown

Pretty Wocky Snow Slippers

Pteradactyl Plushie

Purple Feather Boa

Purple Lutari Shoes

Purse of Despair

Raspberry Patch Background

Raspberry Plushie

Red Cybunny Slippers

Red Toadstool

Red Wocky Suit Jacket

Red Wocky Suit Shoes

Red Wocky Suit Trousers

Resistance Headquarters Background

Rocky Ocean Background

Royal Paint Brush

Sakhmet Aisha Dancer Headdress

Scenic Fallen Tree

School Girl Hat

School Girl Plaid Skirt

School Girl Shirt

Shell Hair Clip

Shell Hairbow

Shenkuu-Inspired Paper Parasol

Shiny Obsidian Foreground

Shoyru Rain Umbrella

Shrubbery

Silver Dubloon Necklace

Simple Fur Lined Cape

Simple Starfish Lutari Necklace

Simple Wooden Stage

Slushie Slinger Waitress Wig

Space Gypsy Xweetok Wig

Space Hero Wocky Trousers

Space Station Silhouette Background

Sparkler

Sparkling Icy Winterscape

Spring Courtyard Background

Spring Flowers Foreground

Spring Path Background

Star Gazing Background

Starry Night in Neopia

Strale

Strange Green Mist Foreground

Summer Fun Water Bottle

Swashbuckling Academy Background

Tarlas Scarf
x2

Tarlas Underground Workshop Background

Terror Mountain Igloo Background

Terror Mountain Snowy Path Background

Thicket of Flowers

Torn Pink Gym Socks

Torn Rainbow Gym Socks

Torn White Gym Socks

Tote Bag

Tropical Island Paradise Background

Turmac Sushi Roll

Tyrannian Background

Tyrannian Zebie

Underwater Background

Underwater Shipwreck Background

Usuki Dream Castle Background

Usukicon Y11 Background

Usukicon Y9 Attendee Badge

Usukicon Y9 Magical Hair Usuki Mask

Usul Beatnik Outfit

Usul Native Face Paint

Usul Native Headband

Usul Native Jacket

Usul Native Shoes

Usul Red Winter Jacket

Usul Sailor Hat

Usul Sailor Jacket

Usul Sailor Trousers

Usul Ski Ear Warmers

Usul Ski Goggles

Usul Ski Mittens

Usul Ski Poles

Usul Ski Suit

Usul Skis

Usul Winter Mittens

Valentine Fyora

Valentines Day Tree

Valentines Earrings

Virtupets Space Dock 010 Background

Visiting the Advent Calendar Background

Waiting for Restock Background

Weapons Forge Background

White Lutra

Winter Blechy Hat

Winter Landscape Background
x3

Winter Shenkuu River Rush Board

Wocky Thief Mask

Wocky Thief Trousers

Wooden Key Quest Door Background

Wool Gnorbu Cardigan

Woollen Cap

Xandras Library Background

Ye Olde Petpets Stall Background

Zytch


I created this wishlist automatically at Jellyneo's Item Database! Check it out to make your own!
Gummy Gallery Wishlist

You can see my gallery here.


Air Faerie Gum

Apple Gummy Book

Assorted Gummy Dice

Baby Aisha Bubble Gum Ice Cream Cone

Baby Aisha Bubble Gum Juice Drink

Berry Usuki Gum

Black Currant Gummy Kiko

Blueberry Gummy Peophin

Blumaroo Gummy Vitamins

Cherry Zafara Gummy

Chewed Gum Ice Cream Cone

Chocolate Gum Drops

Chocolate Ice Cream Gummy

Cloud Flotsam Gumballs

Cranberry Gummy Stamp

Electric Gormball Gumball

Fire Faerie Gum

Frosty Chewing Gum

Fruity Gormball Gumball

Grape Gummy Mallet

Grape Usuki Gum

Gum Balls

Gumball Machine

Gummy Aubergine Chia

Gummy Baby Space Fungus

Gummy Bow

Gummy Camouflage Wocky

Gummy Dice Blocks

Gummy Dice Salad

Gummy Durian Chia

Gummy Fish

Gummy Gold Usul

Gummy Green Grundo

Gummy Orange Chia

Gummy Parcel

Gummy Pepper Chia

Gummy Red Pteri

Gummy Robot Kacheek

Gummy Robot Mynci

Gummy Striped Ixi

Gummy Walking Carpet Candies

Gummy Yoyo

Inconspicuous Gumball Machine

Jhudora Gum

Jipple Pear Ice Cream Gummy

Lime Gummy Die

Lime Gummy Kiko

Lime Gummy Peophin

Mint Usuki Gum

Orange Gummy Book

Orange Gummy Peophin

Orange Usuki Gum

Peppermint Gormball Gumball

Pink Gormball Gumball

Pink JubJub Gumball Machine

Pink Kacheek Bubble Gum

Pink Lemonade Gummy Peophin

Purple Noil Grape Bubble Gum Tape

Rainbow Chia Gumball

Rainbow Gummy Die

Red Gummy Hearts

Sloth Gummies

Spring Gum Pack

Starry Flotsam Gummy Snacks

Steam Train Gummies

Strawberry Gummy Flotsam

Thornberry Ice Cream Gummy

Tobbie Fruit Gumballs

Usukicon Y10 Gummies

Usul Plush and Gumball Gift Set

Vanilla Ice Cream Gummy

Wine Gums

Yellow Gummy Meerca

Yurblegum


I created this wishlist automatically at Jellyneo's Item Database! Check it out to make your own!
NeoCash Wishlist

A Rolling Fog

Altadorian Wig with Gold Ribbon

Autumn Leaf Shower

Autumn Leaves Background

Autumn Umbrella

Bottled Faerie Background

Broken Heart Thought Bubble

Butterfly Dress

Candy Cane Wings

Charming Snowglobe Background

Chess Set Background

Chocolate Wings

Cloud Castle Background

Curly Blonde Cherub Wig

Delicate White Lace Wings

Elegant Ballroom Background

Enchanting Boat Ride Background

Ethereal Tiara

Fancy Purple Hair Bow

Fire and Ice Background

Funky Rainbow Wig

Games Master Challenge NC Challenge 2010 Lulu Wig

Gingerbread Dream House Background

Gingerbread Wings

Glowing Light Sky Background

Golden Nutcracker Gloves

Gorgeous Sunset Background

Green Castle Background

Hair Bow Dress

Holiday Helper Hat

Holiday Ornament Earrings

Hoodie Sweater with Cybunny Ears

Kings Cape

Land of Candy Background

Lavender Chandelier Earrings

Little Babaa Shepherdess Wig with Bonnet

MiniMME8-S2: Super Splash Water Slide Background

MME7-S3: Swimming with Petpets Foreground

Mynci Beach Volleyball Background

Negg Background

Neopets Circle Background

Neoquest Wizard Hat

Nutcracker Hat

Nutcracker Jacket

Nutcracker Slacks and Boots

Outdoor Canopy Background

Partly Cloudy Hoodie

Peaceful Summer Swimming Pool Background

Pink Peony Field Background

Pretty Anchor Earrings

Rain on a Window Foreground

Rain Shower

Rainbow Uni Horn

Ray of Light Background

Rosy Cheeks Face Paint

Runway Background

Rustic Canoe Background

Rustic Outdoor Theatre Background

Sewing Room Background

Ski Jump Background

Ski Lift Background

Sleigh on a Rooftop Background

Sleuthing Background

Snow Shower

Snowager Background

Snowflake Shower

Snowy Gates Background

Sparkling Ice Caves Background

Sparkling Winter Town Background

Spooky Portrait Hall Background

Sports Fanatic Background

Spring Button Up Shirt

Spring Flower Rain Slicker

Spring Greenhouse Background

Stage Light Garland

Stone Statue Garden Background

Summer Fun Beach Background

Surfs Up Background

Sweetheart Background

Tea Party Background

Thespian Background

Top Chop Background

Toy Room Background

Trick-or-Treat Doorstep Background

Valentine Cafe Background

Waterfall Diving Background

Wicker Purse

Wish on a Star Background

Woodland Cottage Background


I created this wishlist automatically at Jellyneo's Item Database! Check it out to make your own!
Goodies For You
Portfolio Tips
Eliza's portfolio tips
here
.
Pixels






More pixels
here
.
Customization
Customizations by me, drag and drop to fullview.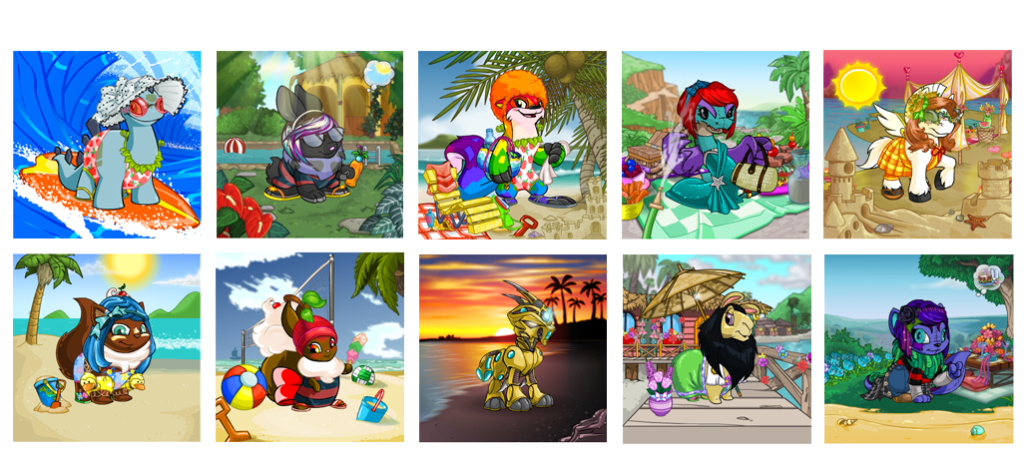 Also check out my permanent pets, who are sure to have some cool customization.
Site Name Ideas
Feel free to take any or all, but let me know if you do!
The Orchid

Nautical

Button Glutton (Button request site)

London Fog

Enduring [whatever type of site here, i.e. Enduring Buttons]

[The] Glass Slipper

How Villainous Are You? Quiz
Find out
here
(click and scroll down). Let me know your score!
Adopt Or Trade
Looking to adopt or trade a pet? Check out
Apptionary Pet Agency
!
List a Pet App
Have a pet application lying around that you'd like to list? Check out
The Apptionary
!
Literature
In the mood to curl up with a good book? Check out
Pennwick
!
Encouragement
Do you need encouragement for any reason? Check out
Cake Batter
!
Portfolio Tips
1.  Check your spelling, punctuation, and grammar.  If English isn't your first language, say so!  In either case, have a site like Fine Tuning (~/Darkest_Kar) proofread your site and check your links.
1a. If you really want to go above and beyond, or you have an established portfolio that you're looking to improve, get it reviewed!  You can find reviewers at ~Soroptimist, or our own guild member Eliza does reviews for portfolios at her review site ~SparkleWire
2.  Link to the guild, preferably both the actual guild and the guild's home petpage.  The more guild-related things you can link to in an organized fashion on your portfolio, the better.
3.  Include a detailed "About Me" section.  List interests you have both on and off Neo so that people can relate to you.
3a.  Stay safe!  You probably shouldn't post your exact age AND birthday, as an added account protection precaution.  I would also advise being vague about your financial goals.  TNP might be a safe place, being a private guild, but your portfolios are public and anyone could be viewing them.  Don't make your account desirable or easy pickings for hackers.
4.  Set realistic long-term and short-term goals.  Be detailed about how (and when) you plan to achieve them.  Be clear about how others can help you, and have a wide range of things they can help you with. 
5.  Reward yourself.  How are you motivated?  Is checking off an item enough of a reward to motivate you?  If not, find out what works.  Allow yourself to splurge on something, on-Neo or off, that correlates in value to how large a goal you have accomplished.  Know thyself.
6.  Offer something on your page for your visitors, and try to make it something unique, that no other portfolio has.  Yes, your portfolio is all about you, but it is also about your visitors.  Offer pixels, quizzes, guides, scavenger hunts, ANYTHING!  Get creative and have fun - the point is to make your visitors have fun as well!
7.  Save your coding in another location(s) as often as possible.  I can't tell you how many times I've lost coding.
8.  Update, update, update.  Don't let your portfolio stagnate.  If you do, it isn't doing you much good, nor is it enjoyable for others to visit.  If you aren't accomplishing any goals, you either aren't motivating yourself enough, or your goals are too difficult.  Break your larger goals down into smaller parts and keep your visitors updated on how you're doing with them! 
9.  Your portfolio should be organized!  A wall of text makes people flee!  Things should be separated clearly into different sections.  Anchored layouts are preferable.  Even if you don't have much content, I'd rather see five small separate pages than a three-paragraph long ramble.
10.  Make your layout lovely and unique.  Having it be visually appealing is very important for your visitors, and it's also important for you.  You will be more proud of your portfolio and more motivated to visit and update it.  You can edit a premade and request custom graphics, or even (preferably) request a custom layout.  It should reflect and please you, but you should also take into account the opinions of others.
11.  Have fun with it!  Having fun is the whole point of Neopets, after all.
If you have any suggestions or comments, please Neomail me.
Sitely
Link Back
My Other Sites
Listed At

Credits
Header image and dotted square bullets from
The Lunch Box
Unchecked box and checkmarked box pixels by me.
Checkmark bullets from
Live. Laugh. Love.
Star pixels from
Foomanshu
Toyboxes from
Flamboyance
Background from
Nienke's Resources
Header codes by
Bedazzled
Layout Template from
[That Kills Me.]
Est. 28 Sept. 2011