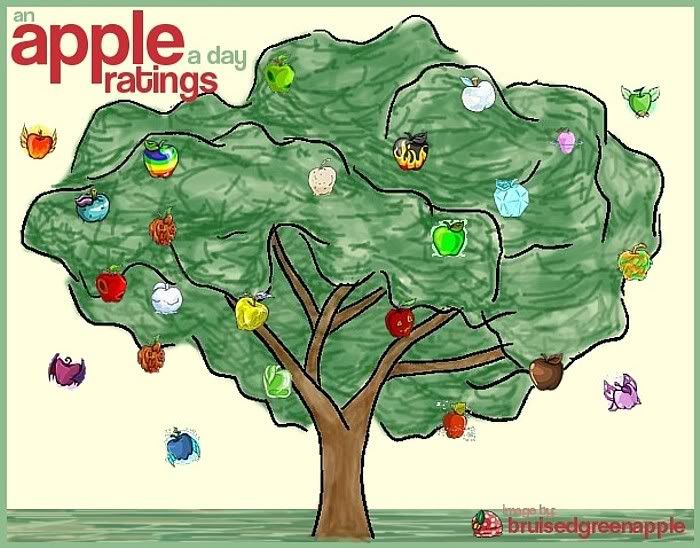 howdy! welcome to my neohome room rating page! this isn't any regular rating page accompanied by a rating thread, though. it's mine. and i have been called a number of less than sane names. *tee hee* no, but really. neohomes are so diverse and can be so different that there is no way i, or anyone can really give you a number rating. but i really do enjoy looking at rooms because people can really come up with amazing ideas and innovative ways to build things. so i came up with this idea.

i have created some fun images to be placed on your lookup, or your pet's lookup, or in your shop or on a petpage or wherever you'd like.

the box next to the images are the usernames of people who i have *actually* given the rating to. if you're too shy to post on the board, you can totally neomail me, and i'll rate your room that way.

if i haven't rated your room and you don't want me to, but still want one of these, go ahead and take one! they're not exactly neohome specific, so you can use them for anything. just so long as you follow the rules.


board rules
i will only rate one neohome ROOM at a time. i will not rate your whole house. i do not have the time or desire to go traipsing through every neopian's entire home. so pick a room you're proud of and point me to it. you can ask me to do one room and then later ask me to do another room. that is fine.

please don't post a direct link to your room. they are very long and tend to stretch the board. instead use the coordinates, or you can tell me which floor your room is on, the material it is made out of and the name of the room.

room coordinates
0,0 | 0,1 | 0,2 | 0,3 | 0,4
---------------------------
1,0 | 1,1 | 1,2 | 1,3 | 1,4
---------------------------
2,0 | 2,1 | 2,2 | 2,3 | 2,4
---------------------------
3,0 | 3,1 | 3,2 | 3,3 | 3,4
---------------------------
4,0 | 4,1 | 4,2 | 4,3 | 4,4

i will only rate your neohome on my rating thread. do not ask me if you happen to see me on the PNT. that is not the place for it. if you do happen to see me on there and i don't have a rating thread going, you can neomail me.


image rules
this is my original idea, please don't steal it, or my images. i will report you. and my friends will report you.

don't edit my link-back out, please, and don't edit my images. i say again, i will report you. if you're curious as to why they say "rated by: bga" instead of rated by bruisedgreenapple, it is simply because my full username is long and looks awkward. bga is my nickname.

uh... i feel like i should have one more rule... but i don't. so enjoy!


oh, there is one more thing, though. if you want a custom image/rating thing or saying neomail and let me know, i might be able to do it.
nice appleward
dancingpetal







keen appleward
natcharlie55
picklesticks







hot appleward







beautiful appleward
babyspingperl
lidccm
tinabeenaplay







shiny appleward
krazykutekowgirl







rainbow appleward
sartracker







time appleward
lidccm







cute appleward
natcharlie55
esthermyla
amwb203







sahweet appleward







jelly appleward
jellie_oo







spooky appleward
sartracker







interesting appleward







uh oh appleward







refreshing appleward
natcharlie55
k_r_i_s_t_y







glowing appleward







fuzzy appleward







cool appleward
iola_telyn







full appleward
lidccm







incomplete appleward







cozy appleward
maltese51191
kiahi_makai