Neohome History

NOTE: Routine announcements of new items are not included. Links have been removed as many are out-of-date now.


March 8, 2001

NEOHOMES ARE HERE!!! - We just launched the Alpha Version of our NeoHomes. You can go ahead and start building today!!! We are still working on them so there may be a few bugs, but we should get those sorted asap.

Just in case you have any questions on the NeoHomes, we have updated our help file here.

[Note: There were no prior announcements about neohomes in the news. They just burst upon the scene on this date.]

March 9, 2001

NEOHOME UPDATE - Neohomes with 4 or more rooms can now be covered in wallpaper. Click here to see what upgrades you can buy!





You can now Demolish a room that you have created in your NeoHome. We also reduced the time taken to build a new room slightly.

NEOHOME UPDATE - Now the tiles surrounding your home change depending on which location your home is in. Also, you can build upwards onto a second floor!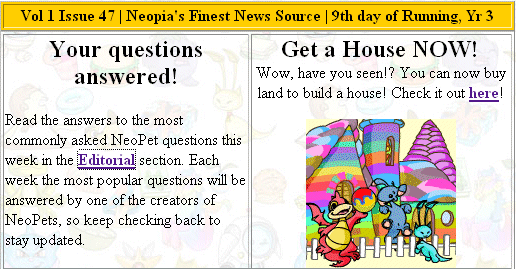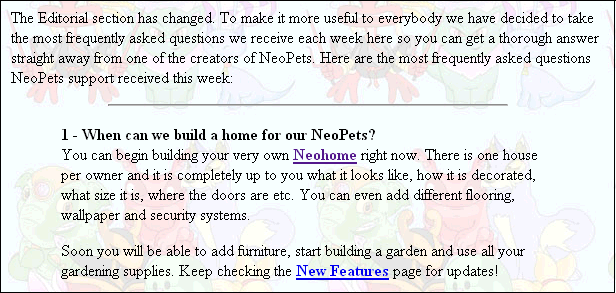 March 10, 2001

We have temporarily stopped the Treasure Hunt and construction on the NeoHomes due to a few database problems today.

March 12, 2001

NEW SHOP - You can start to purchase furniture for your NeoHome at the new Neopian Furniture Store!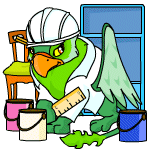 [Note: According to the ID numbers, the first furniture item ever released was the Bathtub. It was the only bathroom item availabe for almost 2 years.]

March 13, 2001

Free furniture will be given away today at the Money Tree, in preparation for when you can furnish your NeoHome rooms!






The Furniture Shop has moved to the Bazaar (the shops map with the Wishing Well).

March 15, 2001

NeoHome Update - You can now drag furniture around your NeoHomes!

Many more different styles of Furniture have gone on sale today, including some great matching suites :)







March 16, 2001

ROBOTS for your NeoHome! They patrol, walk in circles, fire laser beams and lots more. No room is complete without one of these cool little guys. We have launched a first offer that you can view by clicking here. More robots will be available later!






March 19, 2001

NEOHOME UPDATE - You can now remove items from your Neohome. When you look at your furniture there is a new button below the room view that allows you to pick an item to remove.

We uploaded a new version of the Neohome file and fixed a lot of bugs. The images should appear every time now! If you havent seen it already, click here!

With the demand for furniture so high, some enterprising young Eyrie has been making his tables and beds out of Straw! Look in the Furniture Shop for these cheap alternatives to real furniture.




[Straw furniture was later moved to the Tyrannian furniture shop.]

March 26, 2001

BUG FIXES - ... Also, two people could get the same NeoHome address, thats been fixed also. We may have to change your address, so if your street number ends up changing please don't worry :)

March 28, 2001

BUG FIX - Now you can view your furniture on every floor of your NeoHome, not just the ground floor.

March 29, 2001

The Tyrannian Furniture shop just opened up! There is not much on sale yet, but more will be added later today.

NEOHOME UPDATE - Now the plot of land you can build on has been expanded from 16 base squares to 20! Happy Joy!

Neohomes now correctly save the depth of each item (ie. if a table is on a rug, it will still be on top of the rug after you save and reload!).

March 30, 2001

NEOHOME UPDATE - Now you can buy Insurance for your Neohome! You need at least 3 rooms to qualify!

April 4, 2001

NEOHOME UPDATE - You can now build your NeoHomes three floors high! Coming soon - NeoHome Gardens, more robots and animated furniture, and some cool lights!

May 1, 2001

NeoHomes now work in Netscape!!! So does Switcharoo also! Sorry to our Netscape users for taking so long to fix this.

May 9, 2001

Everybody's NeoHome now has a bigger floor plan (5x5 squares instead of 5x4).

May 22, 2001

We have done a lot of work on the NeoHomes to try and get the furniture to load more successfully!!! Check it out and please email us if there are still any bugs :)

May 30, 2001

In preparation for the NeoHome Gardens, we are redoing a lot of the items in the Gardening Shop today. As most of the items like the spades and trowels are useless, they are being replaced with plants that you will be actually able to put in your garden!







June 1, 2001

MORE PLANTS have been added to the Garden Center in preparation for the NeoHome Gardens, one of many exciting upgrades we have planned for the Neohomes.







June 7, 2001

The NeoHomes should now be working in all versions of Netscape.

June 21, 2001

You can now build your NeoHome in Tyrannia (and as you can imagine, land there is pretty cheap!)

June 27, 2001

You can now build your NeoHome in the Lost Desert.

Aug 14, 2001

Unfortunately, the Utility Fish shop has closed down. We were going to use these items for the Neohomes, but have decided against it. The good news is that they will all be retired and therefore rare :)

Aug 20, 2001

Some of the older items on the site (that won't be named *ahem*) have been replaced with these cool UsukiCon posters!!







[NOTE: Posters were not neohome items until August 2003.]


Feb 9, 2002

Neohome Gardens will be launched on the site very soon - in the mean time we have a new sponsor offer where you can get a limited edition Garden Gnome. Woohoo! Click here now!!!

Feb 16, 2002

We are still working on the Neohome Gardens, and while we are doing so we are updating the Neohomes so they work better, and there are more options to choose from. Watch this space for updates!

Mar 5, 2002

Three more Back to School Items are now circulating Neopia. We are still working on both NeoSchools and Neohome Gardens, so please watch this space :)

Apr 23, 2002

Neohome Gardens are nearly done... watch this space for more news!

May 3, 2002

NEOHOME GARDENS have arrived!!! Yes, if you have any Garden items in your inventory you will now get the option toAdd to Garden, if you have a garden that is.

You can arrange the items, save them, and even turn your grass purple!!!! To build a garden simply click a plot of land in your home, and then click the Build Garden button.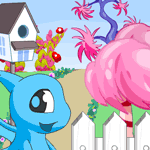 Some of the garden items are still being uploaded, so if you see any broken images, don't worry they will be fixed soon!

May 6, 2002

Neogarden Update - There was such a huge demand for Neohomes and Neogardens over the weekend that some construction had got stuck. This has been sorted out now and they should all be finished shortly. If you've paid and are waiting, just be patient and your construction will be finished soon!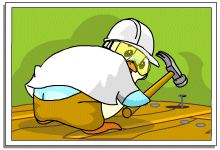 I'm working as fast as I can!



May 7, 2002

You can now build Neohome rooms and gardens again!

May 16, 2002

UPDATE : NeoSchools are in progress now, and we are also going to add some more NeoGarden items very soon. We just have to finish off a rather cool flash game and then NeoSchools should be able to go live, give it a couple of weeks :)

May 31, 2002

My goodness you really are being spoilt today! Not one, but two new stalls have just opened up in the Lost Desert. Osiri's Pottery sells fine ornaments for your Neohome and the Battle Supplies shop specialises in rare and exotic battledome items.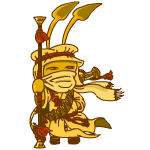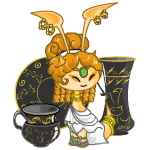 June 20, 2002

You can now make your Neohome the envy of all your friends with this super stylish Tyrannian Furniture!







[NOTE: Excepting the pottery, which came out three weeks earlier, these were the first furniture items to be released in over a year.]



Aug 23, 2002 You are now able to build your Neohome in Meridell!

Sept 3, 2002 We apologise, Meridell IS actually comprised of lush green meadows and not small white boxes with red x's in. Neohomes should now be working normally!






[Note: Land in Meridell looked identical to Neopia Central for some time.]

Sept 11, 2002

We have a couple of problems with Neohomes, so if yours vanishes of the face of Neopia, don't worry about it, it will be fixed soon!

Oct 30, 2002

Why not give your Neohome a more gothic look with some pieces from the new Spooky Furniture shop?








Dec 7, 2002

The Advent Calendar gives away its first neohome item, a Fireplace.





followed by a Snow Chia Sculpture on the 8th, a Holly Wreath on the 9th, a Snowman on the 14th, a Decorated Tree on the 15th, and a Cobblestone Bridge on the 22nd.


Jan 22, 2003

Give your Neohome the latest in modern convieniences with one of these luxurious new lavatories. Grab yours at the Furniture Shop before they sell out!







[Note: Finally! Some bathroom items to join the lonely Bathtub (which was the first furniture item ever released.]

Feb 14, 2003

Take your bottles of sand to the Cooking Pot and you can transform them into these beautiful sand sculptures.







[Note: The first neohome items to come out of the Cooking Pot.]

Mar 24, 2003

The Blue Pillow can now be put into your Neohome. [It was previously a gift item.]

May 28, 2003

There will be a temporary block on Neohomes today as we are in the middle of implementing a new room-building system that shouldnt break as much. Sorry for the inconvenience.

Aug 1, 2003

If you have collected any posters, you may be able to hang them on your Neohome walls! Eventually you will be able to do this with every poster.

Oct 2, 2003

A new Shop has opened up on Kiko Lake selling all kinds of coral based furniture for your Neohome.








Nov 11, 2003

A new contest has started which will be updated every Friday. It is a Neohome Spotlight award. Each week the best Neohome will be featured and the winner will be awarded a shiny trophy for their cabinet.

To enter, email neohomes@neopets.com with your username, name of your Neohome and a little blurb about why your Neohome should win.

Nov 14, 2003

Our first ever Neohome Spotlight award goes to Stoneman3x, proud owner of 37101 Tyrammet Close, Tyrannia.

December, 2003

In 2003 the Advent Calendar gave out the following items: Plastic Fir, Snow Bruce Sculpture, Snow Covered Tree, Snowbunny Chair, Wind Up Wocky, Seasonal Shoyru Gnome, Sprig of Mistletoe, Deluxe Holly Wreath, Slorg Wardrobe, Babaa Wardrobe, Taelia Poster, and Year Six Lupe Gnome.


March 24, 2004

Have you always wanted to give your Petpet a toy or basket of its own? A new shop - Petpet Supplies has just opened so now you can do just that (and you can see them in your Neohome too!).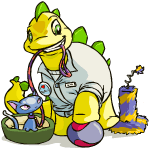 April 26, 2004 You may have noticed the Shops Toolbar has had a little makeover. We have also added a link to your Neohome to make life a little easier :)

May 5, 2004

If you think your Neohome needs a touch of Kreludan flair, you should stop by the Kreludan Homes shop. You could pick up a bargain on some space-age new stuff.








June 2, 2004

A new shop has opened up in Faerieland selling all kinds of Faerie Furniture. If you are looking for something a little more magical for your Neohome, why not stop by?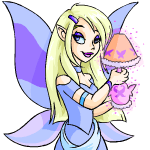 July 21, 2004

There is a new shop that has just opened up selling all kinds of Roo Island Merchandise. Why not stop by and buy something to remember your visit by?








July 30, 2004

Now if you own a home in Meridell, it looks very different to Neopia Central.

Aug 11, 2004

You can now create a Neohome in Brightvale.

As well as its fine books and magical items, Brightvale is famous for their ornate windows. If you think your Neohome needs a little light, be sure to stop by Brightvale Glaziers.







As a side note, there have been some delays with the construction of Neohomes recently. Don't panic, your home will be finished shortly and we apologise for the wait.

Aug 19, 2004

Use your brain and you should be able to get this new Gnome avatar for your very own!




[Note: Gnomes were the random theme of the week on this date.]


December, 2004

In 2004 the Advent Calendar gave out the following items: Green Quiguki Rug, Dr. Sloth Pinata, Snowager Sculpture, Brightvale Flag, Holly Stained Glass Window, Mop and Bucket, Wocky Painting, Techo Clock, Chia Print Chair, Cylara Poster, Mistletoe Wreath, Rebuild Maraqua Poster, Year 7 Gnome.


March 24, 2005

If you own a Neohome on Mystery Island, you may notice the land has a more lush and grassy new look.

April 22, 2005

This week's Neohome Spotlight was awarded to cytherea007. Neohomers were stunned by this beautiful home which introduced a new creative flair to neohoming with its extensive tiling, items made out of other items, outdoor elements inside rooms, and interesting room connections. It raised the bar and influenced serious neohomers from that time forward.
See cytherea's neohome.

June 24, 2005

Now that the war is over, King Kelpbeard has generously allowed all Neopets to build their Neohomes in Maraqua. (Yes even rotten Neopets that sided with the Pirates in the war).

Aug 25, 2005

You can now view a work history of your Neohome. This will list any additions or removals of rooms, applications for land, and all sorts of nifty things.

Sept 23, 2005

Speaking of Neohomes, Lost Desert residents will be happy to hear the look of their plots has been updated to better match the surrounding neighborhood.

December, 2005

In 2005 the Advent Calendar gave out the following items: Chia Clown Poster, String of Lights, Tiki Christmas Decoration, Gigantic Decorated Christmas Tree, Sophies Rocking Chair, Roaring Log Fire, Christmassy Stained Glass Window, Snow Angel Sculpture, Snow Angel Rug, Ladder, Game Graveyard Painting, Coral Tree, Sledding Trophy.


May 24, 2006

Today's random theme is for those Neopians with a green thumb and a love of dirt. It's Neogarden Day!

May 24, 2006

Neohomes and Neogardens have been updated and now you can see pictures of each type of item used in a room below the actual room!

[Note: Other changes not mentioned in the news were a new front page for neohomes, expanded help pages, and a listing of all items in your neohome and what room or garden they are in.]

Sept 21, 2006

UPDATE! Now you can have Shenkuu themed rooms. So if you are planning on building a new Neohome or just remodeling your existing Neohome this might be the time!






[Note: As the fist and third images hinted, land in Shenkuu became available on this day also.]

December, 2006

In 2006 the Advent Calendar gave out the following items: Decorated Artificial Brain Tree, Jelly Conveyor, Space Station Bathtub, Golden Grundo Soap Dish, Snow Angel, Decorated Prison Cell Bench, Colourful Snowy Window, Poinsettia Basket, Striped Holiday Tree.



February 23, 2007

NEW GAME - Wingoball is quickly becoming a favourite all over Neopia... Who said that gnomes aren't competitive? [game set in neogardens]





December, 2006

In 2007 the Advent Calendar gave out the following items: Neohome Heater, Ice Garland, Sea[rest of word blocked] Garland, Fly Lights, Steamed Window, Fancy Perfume Shelf, Christmas Parade Poster, Rocking Ogrin, Snot Holiday Tree, Snot Ladder, Snow Pyramid.





March 19, 2008

Neohomers get their very own home on the Neoboards with the introduction of the Neohomes Board!





July 23, 2008

Beta testing of Neohomes 2.0 is opened to premium members.

July 30, 2008

Neohomes shop opens in NC Mall.

Aug 8, 2008

BETA - If you love the current Neohomes you should check out our new Neohomes that is now in open beta! There is a new look and many new items that are sure to put a smile on your face.

If you need more furniture for your Neohome you might want to drop by the Neohome Superstore.


Aug 14, 2008

You might notice that you can no longer submit your classic Neohomes for the Neohome Spotlight. If you have created a great new Neohome please submit it for the Neohome Spotlight!



To be continued?




---