Myriad is a private, literate, and themeless chat-based guild that began in the summer of 2010.
We strive to provide a pleasant atmosphere for our members to chat. Being themeless means you can chat about any subject on the guild board, provided it doesn't break the rules. ;) We are a chatty bunch and there is almost always someone online to talk to!
In addition to this, we offer a guild newspaper, an adoption agency, avatar lending, monthly events, and goal help for all members.
These activities are available for members who want to interact with their guildies in a form other than chatting and to better their Neopets account, but they are all completely optional.
We do offer guild auctions for special occasions - please note the rank requirements below.
We are well established and have a
member cap of 60
in place so you never feel left out.
Myriad is a family, and we want to keep it that way.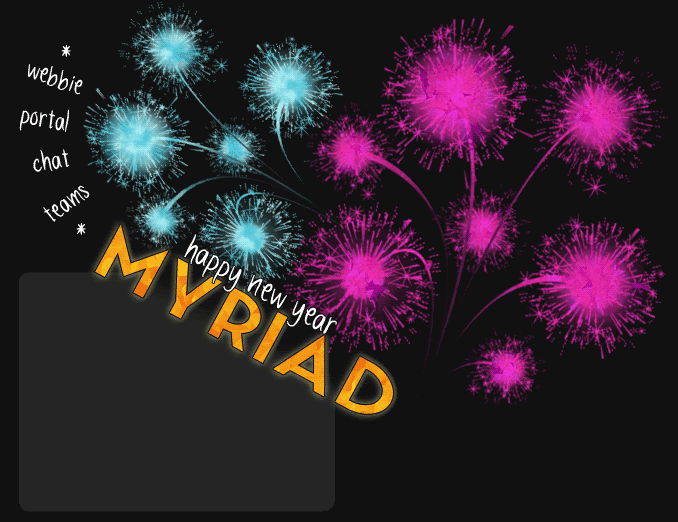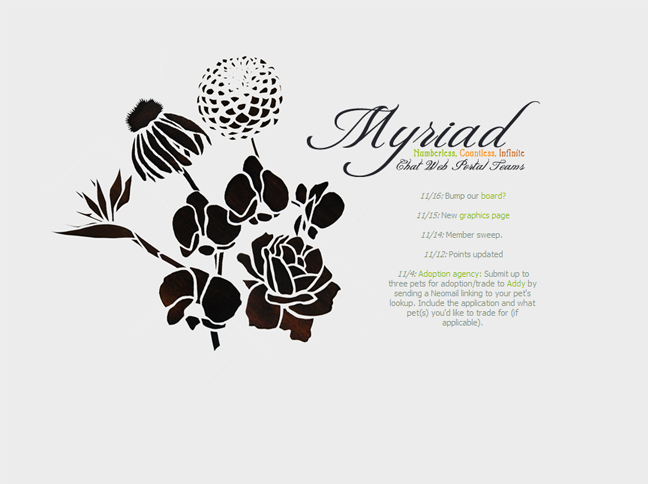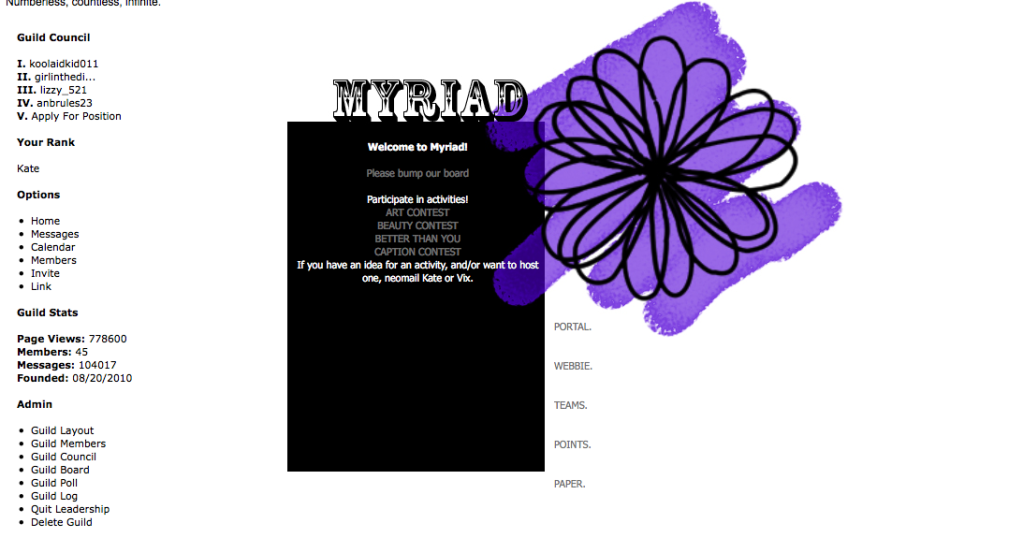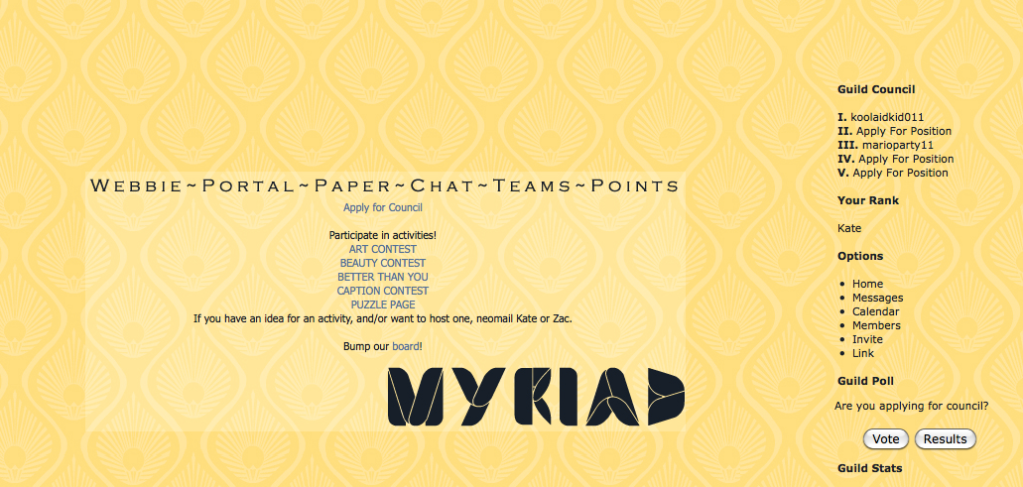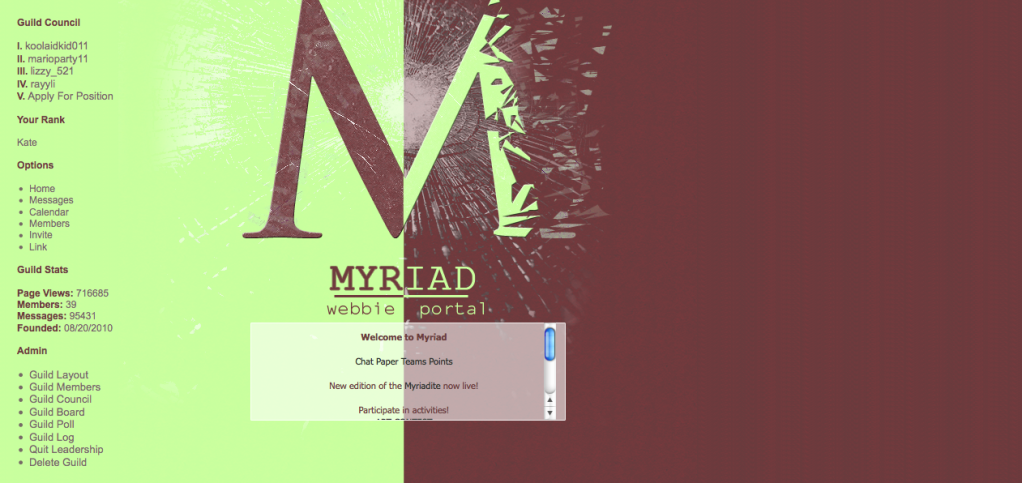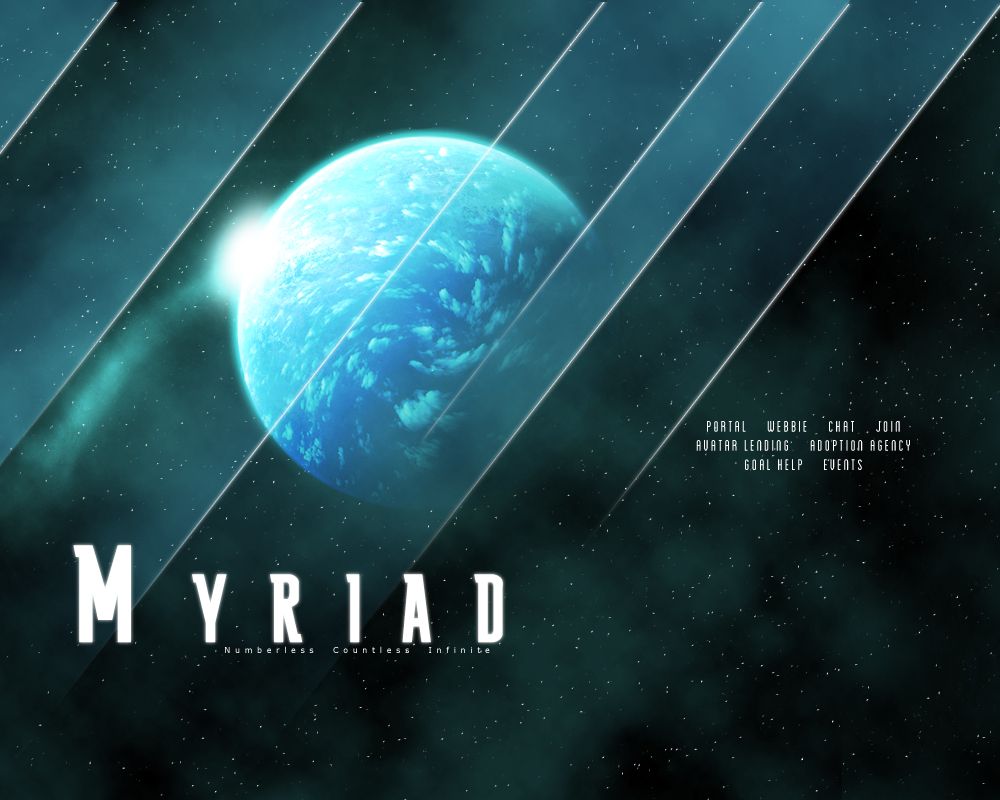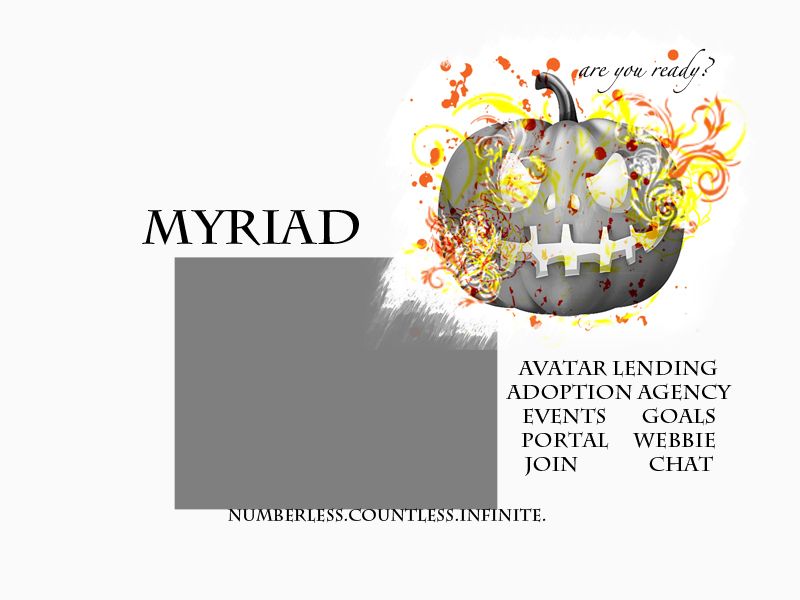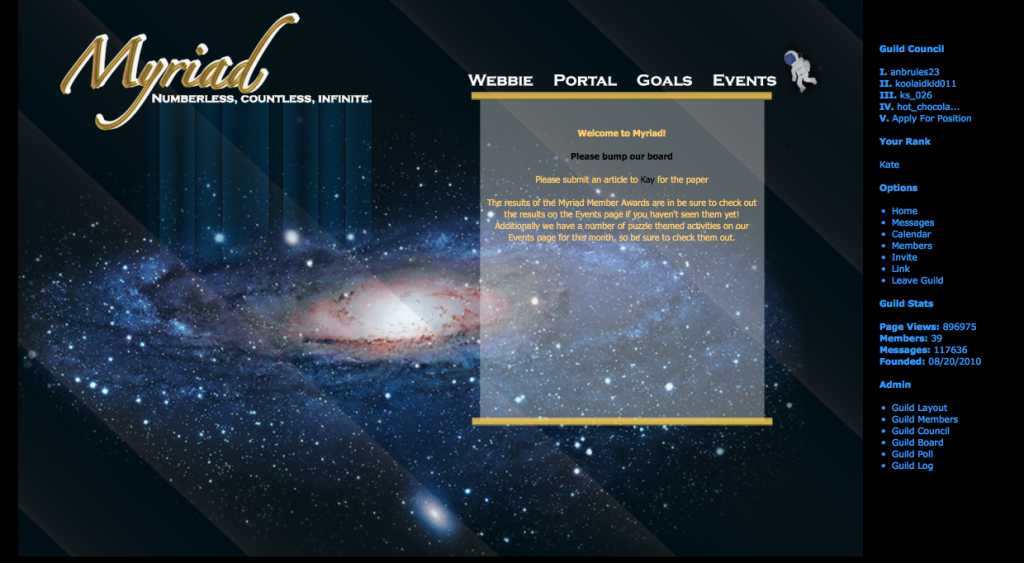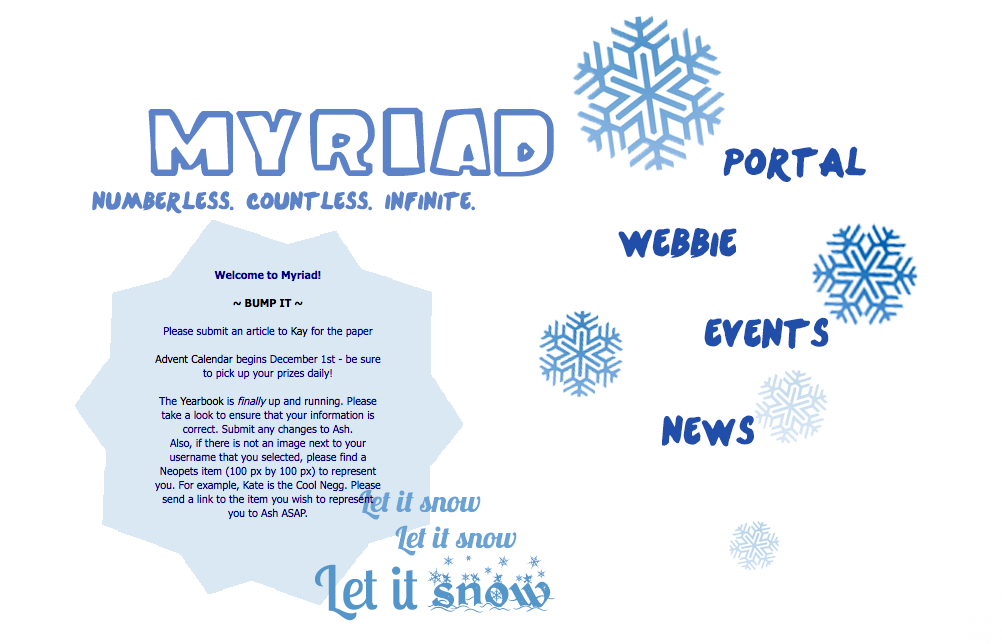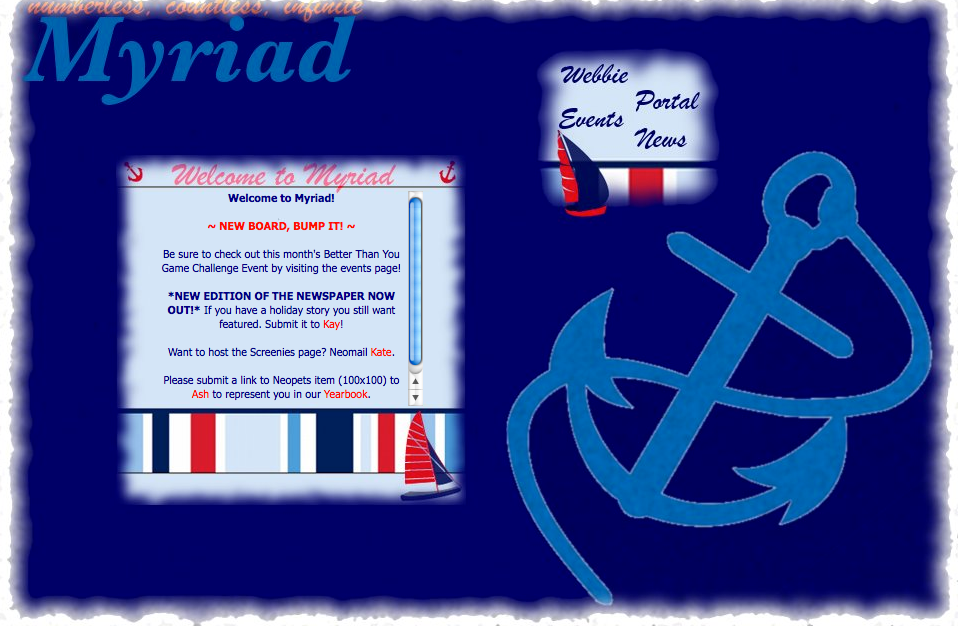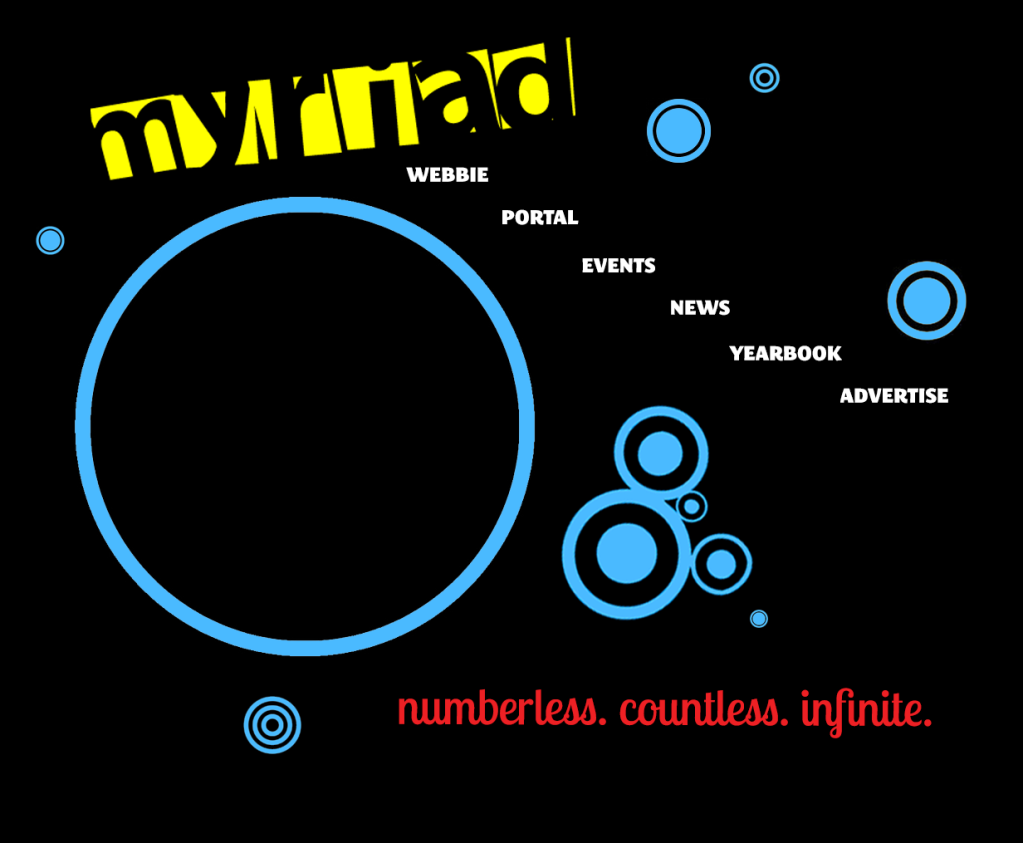 The rules are simple:
obey all of Neo's rules and upkeep the literacy level.
We allow light use of abbreviations (read as "idk" or "lol") and smilies, but please use correct capitalization and do not speak lyk dis.
We don't appreciate drama
- take it outside of the guild, please.
To join you must fill in this small application:
Username:
Preferred Name:
Interests:
Timezone(NST+/-):
Activeness:
Why you want to join Myriad:
What is your favorite food?:
Link to Neo item you want to represent you in our yearbook:
Who referred you:
Please send this to Ash. You will receive confirmation within 24 hours.
Everyone starts out at Nova, you don't get any special treats at this rank but it's easy to rank up.

Decennial is the next rank. To achieve this, you must post 150 messages. At this rank you get access to low level auctions.

Centennial means you're in line for some medium level auction items. To get to this rank, you must be in the guild for at least one month and post 500 messages.

The Millennial rank will get you a shot at some high level items in the auctions. To get here, you must be in the guild for at least two months and post 1750 messages.

So you want to be Infinite? This rank continues to give you access to high level items in guild auctions and it often comes with other administrative perks (such as becoming a board monitor). Of course, not everyone can make it to infinity -- you'll need a massive 4000 posts to progress to this rank.
Wait, weren't you Splatt?
Originally, yes, but in April 2011 we changed many of the fundamentals of Splatt and decided to relaunch. After a lot of voting, Myriad was the name chosen.
Can I be in council?
We choose council members as we go along; we may ask for members to apply or we may choose someone who has shown us they're council material without any warning.
Do you accept sides?
Active sides are welcome in Myriad.
Do you reject applicants?
Only if we think Myriad is not the right guild for them (usually this means their application does not follow our literacy rules), or we're already at 60 members.
Do you have a donation shop?
Nope. There's too many ways for guild donations to go wrong, so all auctions are funded by council. Members can host their own auction but Myriad auctions will
never
be member funded.
Do you have an age requirement?
No, we accept Neopians of all ages. However, the majority of our members are college-aged (18-24).
Listed at