You're walking down the streets of Neopia Central when you see a little side street. Since this street looks interesting, you walk down it. You see a dock, piled with trash. There is a boat anchored, with a sign on it that says, "Slorg Central," with Slorgs painted on it. You walk to this boat, and see a red Kougra wearing a blue captain's hat sitting on it. The Kougra is drinking a Neocola and looks bored. You walk up to the boat.

Excuse me, how many neopoints is it to ride this boat?" you politely ask the Kougra.
It's free," the Kougra replies.
"Where do you ride to?" you ask as you hop on board.
"Wherever you want."
"I'd like to go to Mystery Island, please."
"No problem."
The Kougra walks up to a steering wheel. You feel the boat jolt, and you're on your way. You walk up to the Kougra.
"What's your name?" you ask.
"Mommys_wittle_gurl, but please call me Kara. What's yours?" the Kougra, Kara, replies.
"I'm guest."
"Pleased to meet you, guest."
There is a pause in your conversation. Kara bends down and picks up a Neocola. She offers it to you. You feel it. It's as hot as this day. You politely refuse it.

"We have a long ride. Why don't you tell me a little about yourself?" you suggest.
"You're really that interested? Most folks couldn't care less," Kara says.
"I am interested."
"Alright, I will, then." Kara takes off her hat and pulls out four pictures.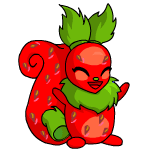 "This Usul is my oldest sister, george47666, but we call her George. She's very bouncy and sometimes annoying. She loves pogo sticks. We always joke that hottamale0774 got off easy on George's birthday because all she had to get her was a pogo stick. She has a petpet named Chester, but she really doesn't care too much about the Harris. Chester loves George, at least, he loves the taste of her strawberry color."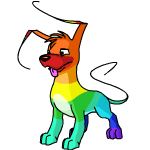 "This Gelert is the baby of our family, Patrick. He turned rainbow in an accident with his paints. You see, Patrick loves drawing, painting, and all those artistic things. If you look at his gallery now, his paintings don't look like much, but he's getting much better."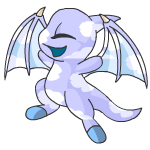 "This Shoyru is the second oldest in our family. Her name is ususkigirl01, but we all call her UJ. UJ definetly has definitely beat us all on smartness, even hottamale0774. UJ reads and does math problems for fun! hottamale0774 says she painted UJ cloud because she's a big dreamer, but the reality is that hottamale0774 won the paint brush on the Fruit Machine."

"This is my Slorg, Slimybob, the reason I named my boat Slorg Central. I love Slorgs more than anything in the world! They're the cutest things ever! For my birthday, hottamale0774 painted Slimybob snow. I love his new color, but I'm afraid he might melt."
Kara tucks the pictures back under her hat. You stare at her, waiting for more. When no other stories come you ask the question that's at the back of your mind.
"Why did you build Slorg Central, Kara?"
"I like boats, and wanted people to enjoy them as much as me. I thought by giving free boat rides, I might achieve that dream."
"It's a great boat," you say, tears in your eyes.
"I love her. Hey, we're here already! Wow, time flies when you're having fun!"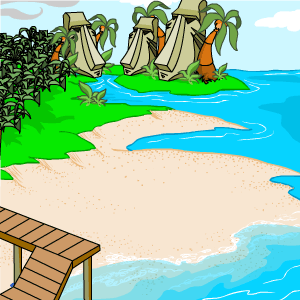 You wave goodbye to your new friend Kara as you walk onto the shores of Mystery Island. You watch happily as the boat sails away into the horizon.