Oi, who're you?
Ah, is that so, eh? I suppose you can come on in. Welcome to my new petpage, and if I might add, better late then never. I don't much open my doors to strangers, but you looked like you could do with less possessions. Leave yer weapons by the door and open up a bottle of Bomberry Grog, will you? 'Long as you ain't here to cause trouble I'm happy to tell you a bit about m'self.


Name: Mistyqee (Miss-tee- kee), Mist, or The Captain
Species: Wocky
Gender: Female
Age: between 24 and 34
Color/fur: Teal/grey
Eyes:Green
Clothes:Currently redesigning her wardrobe! possibly.
Petpet: Piko, the Cloud Miamouse
Owner: She ran away from home as a child, but it used to be the 'lady misty.
Friends: First Mate Shaun Boulton
Personality: Egotistic, crafty, and with no respect for authority (obviously), though she has been known to be very loyal.
Likes
Bomberry Grog
Treasure
Sailing
The Rebellion
Dislikes
Xweetoks
Children
Dresses, being ladylike.
etc

Lieutenant Nathan Carter


Technique:
Luck:
Sword:

Species: Green Gelert
Ship: The Endeavour
Emblem: The Meridell Shield

Carter first became a nuisance after I made the mistake of sailing into Meridellian waters (and then pillaging some trading ships when a navy vessel was nearby). This kids' a rookie, the way he acts I'd say he hasn't been a Lieutenant very long and certainly could do with some more common sense. Full of politeness, he is, and certainly around women. Even tried to go easy on me first time we crossed blades because he thought I was some kind of lady. Heh, he'll never make that mistake again!
Since then, he and that old Admiral have followed me across the waters to the shores of Krawk Island, but usually they're nothing I can't handle.
Admiral Richard Thornton


Technique:
Luck:
Sword:

Species: Grey Tonu
Ship: Persephone
Emblem: The Meridell Shield

Nothing would make this charming man happier than to see my head around a noose. Thornton's a traditional fellow, and he is one of the many who believe that women are simply not supposed to be pirates. Because of this, it seems he has made it his own personal responsibility to make sure that all of my fellow female pirates are placed in the castle dungeons or worse. Since I eluded his capture back in Meridell, he's followed me with a warrant for my arrest. I'd almost be worried if not for the fact that his age makes him slow, and fighting him is almost as difficult as fighting a sack of potatoes.
Unfortunately, he has also brought along that sidekick, Carter, who is not so easy to best.
Jim Finnigan


Technique:
Luck:
Sword:

Species: Blue Xweetok
Ship: Hubrids Blade
Emblem: Skull with crossed blades

Ugh! Don't even get me started on this revolting excuse for a pirate. (and that's saying something). Finnigan's a prime example of my hatred for Xweetoks. Not only is he a complete slime, but his ship raids always leave no survivors, and he has no respect for anyone's life save his own (and no respect for his fellow captain, either). Word has it that the captain of Hubrids Blade has been thinking of kicking him out of the crew, but the truth is, Finnigan's their best swordsman and the only one keeping their crew as a credible threat to the other pirates, and he knows it.
Evangeline Rathford


Technique:
Luck:
Sword:

Species: Island Acara
Ship: The Black Gathow
Emblem: Gathow head silhouette

Now, when I've mentioned female pirates earlier, I may not have conveyed how rare it is to actually see a woman on a ship. Though I have known many in the past, Evangeline is one of the few who I know of still out at sea. And if you think we get along, you've got another thing coming. It's hard establishing y'self as a pirate, especially a female pirate, but Evangeline has managed to make herself known as worthy crewmate aboard the Black Gathow. Unfortunately, the last time I had the pleasure of meeting her, she ended up on the losing end of our battle, and since then her credibility has sunk. Eager to keep her place aboard the crew, Evangeline makes a habit of challenging me to a battle whenever she can, and I doubt she'll let up until she wins.
Captain Dread Captain Scarblade


Technique:
Luck:
Sword:

Species: Green Lupe
Ship: The Revenge
Emblem: Angry skull

What's that? You've heard of Scarblade? Heh, I'd wager there isn't a soul alive who'd never heard of Captain Scarblade. Fearsome, Ruthless, and good with a sword, Scarblade has called himself ruler of the five seas. An excellent captain to his crew, he and his men are the best pirates on the sea, and anyone with an inkling of sense knows to stay docked while his ship is in the area. I myself have never met Scarblade in person, and by the sounds of his stories, you only meet him once. There have been occassions where I have had to alter my route or change plans in order to avoid sailing too close to his ship.
Captain Viktor Grimley


Technique:
Luck:
Sword:

Species: Grarrl
Ship: Noil's Bounty
Emblem: Noil Skull

I first met Viktor back when I was searching through cave on a remote island. The neopian I 'acquired' the map from had told me that one of the local pirate crews liked to hide their loot there, and as it turns out, the captain of that crew is Viktor himself, and he doesn't take too kindly to people stealing his loot. Viktor isn't constantly out for revenge or anything, but he does hold a grudge and if we happen to be in the same part of the ocean he will try to take back what is his. Well, chances are he stole the loot from someone else, but that's besides the point. Viktor's crew is actually one of the more successful crews I have known; I'm sure each crew member has enough gold to retire on and live a wealthy life.
Shaun Boulton


Technique:
Luck:
Sword:

Species: Skeith
Ship: -
Emblem: -

Boulton used to be the first mate aboard my ship, The Deception. I met him back when we were serving under Captain O'Connor, and he stuck with me when I became captain. He was good at his duties, he kept everyone in line, and was a fine pirate if I ever saw one. Since the Deception's.. end, he has retired from the sea life. It was no surprise, really, he had wanted to settle down for some time beforehand. I often visit him and his wife when I'm down at Krawk Island, and we share a pint of Bomberry Grog and reminisce about the old days.

The Merchants

Ah, a pirate's main source of income.
Trading goods from port to port is a dangerous business, and it's rare that the goods will actually reach their destination without going through the hands of one of the pirate crews. Though the merchant ships are usually pretty defenseless, the thing that most crews need to watch out for are actually other pirates coming and interrupting a pillage. If the merchants are lucky, they'll get away with their lives and even some rations to last them until port, but if they meet the wrong pirate, well.. it's not pretty.
The Maraquans
Though most Maraquans tend to hate pirates because of some nasty business years ago, there are a couple out there who're willing to offer their services, for a fee of course. Few know of their willingness to help a pirate out, but they're actually pretty useful. They can deliver messages, spy on other ships, and give news of crews, shipwrecks and ports nearby. The only trouble is contacting them; Not only do you have to know how to contact them, but there also needs to be some nearby. If you're lucky, there will be a stray Maraquan or Peophin passing through, and they're willing to help you, but that's not always the case.
My Emergency Stocks

Well, when I seem to find myself down on my luck, or perhaps without a penny, I simply have to pay my dear sister a visit and 'borrow' some of her jewellery. (She has too much of it in my opinion, anyway). There have even been occasions where I have given things to her! Nothing that I had originally taken, but I know she likes books, so whenever I spot a weird or old tome (that won't fetch a good price..) I send it her way. Hmph, and do I get thanked for it? Not once!

Currently it's been a while since I paid her a visit. Life's been pretty good and I haven't needed to borrow anything from her in a while!
The Deception's end

A salty taste was in the air as the cool morning breeze blew by. Pirakeets and Kateils flew lazily overhead, stopping every minute or so to circle for drifting food. An ordinary day, same as the one before.

A pirate Wocky opened her cabin doors and step out onto the deck, the wind caressing her sleek white hair. A faint smile appeared at the corner of her mouth as she looked around to see the rest of the crew working diligently. She walked briskly up the stairs to the quarter deck, gave a quick nod to the Lenny behind the steering wheel, and walked over to the railing to overlook her ship. With the crew working in unison, it looked like a well-oiled machine. She smiled proudly. They were surrounded by ocean, but they had only been out at sea for a few days.

A large Skeith walked over and joined the wocky by her side.

Morning Captain, so far seems to be no trouble. Wind's at a steady pace. Some of the Landsmen still getting their sea legs. he smirked Doctors' had some fun with them.

Good. she said. And we're keeping on course?

Aye. he nodded.

The Wocky ran her fingers through her hair. Looking up towards the mast, her eyes rested on a Mynci, who seemed to be half asleep, his tail wrapped around a spyglass dangling from the Crows' nest.

Wyatt! she called out. The Mynci woke up, looked around, and then grabbed a rope and scrambled down to the deck. Hurrying up the stairs, he stood before the two and saluted to the Wocky.

A-Aye, Captain! he stuttered, still a little dozed.

Any ships sighted today?

None, Captain! Word is that the Revenge was sighted in these waters, but no sign of her yet.

Land?

None since we left the Island yesterday, Captain!

How's the weather?

The Mynci calmed himself a bit, and proceeded.

Clouds from yesterday have disappeared. Water's pretty calm, so's the breeze. No clouds in the sky as far as the horizon. he said. Looks to be a fine day.

Excellent. she said. Back to your post, and try to keep awake. she said, giving him a stern eye. Alert me as soon as the conditions change.

Aye, Captain! The Mynci said, saluting. He nodded to the Skeith and headed back to his post.

A fine day, then. The Skeith said. Any orders for today?

The Wocky stretched, and headed to the stairs. Inventory. We've brought on a few Greenhorns this time. she said. Check that they're not stealing food rations. I'll be charting our course for when we reach the next port.

Aye then, Captain. he said, rather casually. The Wocky nodded, and stepped down the stairs and back into her quarters.

----

It had been a few hours since she went outside to check on the crew. Looking back at her maps, she sighed and grabbed a nearby bottle. Taking a few good swigs, she leant back in her chair and rested her feet up on her desk. Feeling around in her coat pocket, she retrieved a small chunk of biscuit and threw it on the ground, before giving a sharp, quick whistle. A small Miamouse poked it's head through a hole in of one of the walls, and leapt out and ran over to the biscuit. Picking it up, the Miamouse proceeded to run along the floor and up the desk to the wocky, and sat next to her bottle of grog and proceeded to take tiny bites out of the chunk, stopping occasionally to pick up the crumbs.

Three heavy knocks came at the door. Setting her feet down, the wocky held out her hand to the Miamouse, who, still holding the food, hurried onto it and scurried up her arm and dissapeared into her coat. Walking over to the door, she opened it to find the Skeith, and behind him the Mynci.

Boulton? she said curiously, looking over at the Mynci behind him. Something the matter?

Aye, Captain. he said. Something's wrong.

Stepping outside, she looked to the sky to find it had changed from it's bold azure to a pastel blue. The wind was a lot stronger and several of the ropes to the sails had come loose.

The weather seems to have taken a turn for the worst. she said. Why didn't you tell me earlier?

That's the thing, Captain.. Boulton started. The weather was fine not a minute ago, and it changed almost instantly.

The Wocky put her hands on her hips. Wyatt, we need an update. Search for any ships or clouds on the horizon.

Aye Captain! the Mynci said, taking his spyglass and clambering up the mast.

As she looked to the horizon herself, she could feel the wind getting stronger. The waves were becoming more violent. What was happening?

Captain! The Mynci called from his post, pointing forward. In the distance! Stormclouds! They weren't there before! They're moving fast!

The Wocky walked out to the side of the ship and looked out to the Bow. She could see them - clouds as dark as night, and they were moving faster than any clouds she had seen. She could hear the faint rumble of thunder accompanying them.

How fast are they moving? The Skeith said, walking over to her.

At this rate. she said. They'll be upon us within seconds.

Seconds?

The Wocky walked back to the railing. Right lads. she called out to the crew. Tie up the sails and secure any loose cargo, and do it fast, there's a storm coming.

The others replied with a resounding 'yes captain' and got to work. Feeling the slight patter of rain on her ears, she turned and hurried over to the Lenny, motioning for him to step aside as she took the wheel.

Captain? he asked.

We have to turn back. she said. If we're lucky, we can head away from the eye of the storm.

Looks like the clouds are here! The Skeith said, pointing to the sky. She looked up, but she could tell by the increasing roar of thunder that the clouds had already reached them. The wind had turned into gales, and the downpour was getting heavier. Large waves began to hit the ship, pushing it from side to side. She looked out onto the deck. Only one of the sails had been tied up, but most of the cargo had been secured. The crew were either tending to the sails or downstairs tying up more cargo. The Lenny had to help her hold the steering wheel in place.

Captain! called the Mynci, who had since tied a lifeline securing him to the mast. I-in the distance! It's another ship! And her flags.. !

Who are they? she called.

The Mynci's face turned pale. Black sails! It's the Revenge!

Some of the crew swore. With the steering wheel in position, she hurried over to the railing overlooking the ship. The storm had well and truly enveloped the ship, and the waves were getting bigger.

Is she moving? she called out to the Mynci, though her voice was almost silenced by the thunder.

The Mynci looked through his spyglass again. No maam! They've deployed a submarine, it looks like the ship is anchored! he said.

She turned to the crew, and was about to shout something when a large wave crashed into the ship sending her off her balance. The crew securing the second sail disbanded and part of the sail was sent flapping violently about in the wind. straightening herself up, she regained her stance and began again. She was almost completely soaked by the rain.

Alright gents, looks like the storm is our main problem. Everyone grab a lifeline and secure themselves to a mast, lest you want to be thrown overboard.

You heard the captain! the Skeith said, grabbing some lengths of rope and handing them out. Grabbing a nearby rope, the Wocky pulled herself up onto the bow, and handed the stray corner of sail to one of the crew below. fastening it tight, she motioned for the group to start on the last sail. Through the corner of her eye she could see lighting striking in the distance. Another wave crashed against the ship, pushing sea water across the deck. Some barrels and a crate rolled over to the side of the ship, but Boulton was able to grab them before they went overboard. The Wocky was about to head over to the next sail when she heard the Mynci calling once again.

C-Captain! The Mynci cried. There's so many..! They're everywhere! Not fourty metres ahead..!

The Wocky and several of the crew turned and looked out past the bow, though it was difficult to see through the downpour. The Wocky's eyes widened as she saw what lay ahead.

Whirlpool!

Hard turn to starboard! she barked out at the Lenny. Jumping down from the fore boom, she ran up the stairs again and helped the Lenny push against the steering wheel. Another wave crashed into the ship from behind. How's our position? she called out.

Not Good! The Mynci called back. We're caught in the tide! We're heading towards it!

Captain! the waves! cried the Skeith, who was pointing out to the left of the ship. Most of the crew turned to look and jumped down onto the deck, heading downstairs. The wocky looked up just in time to see a massive tidal wave pulling the ship up onto it's side. There were shouts as some crew members without lifelines were sent overboard with loose cargo, and the whole ship lunged over. Knocked to the ground, the wocky looked up and watched in horror as the tidal wave came crashing down onto her ship. The impact broke off several beams and a foremast, sent more of the crew sailing into the depths, and those of the crew able to grab onto something were left hanging off the sides of the ship. As she watched the top of the main mast enter the water, the wocky could feel her grip loosening on the rope she had caught. As she watched more crewmates cry out as they plunged into the waves, she too lost her grip and dropped into the waters just as the ship overturned and became swallowed by the sea.
Ambushed!
These are in chronological order. Look how bad the artwork was originally! Drag thumbnails to the url bar for full-view.
| | |
| --- | --- |
| It's not everyday that I'm lucky enough to have my portrait taken, and I'm not into the habit of having my face shown everywhere, but there are some decent folk out there willing to portray my charmingly clever visage. My undying gratitude to you all. | |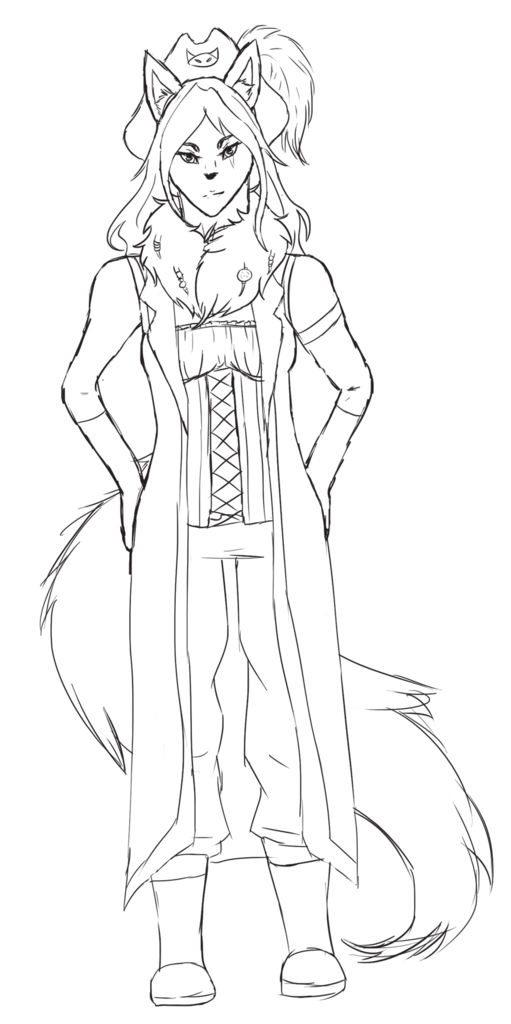 Thank you for the sketch trade,
Adelaide
!
SHUT THE FRONT DOOR.
Princy
stahp.
Ah, this is what I'd look like if I were human.. and I would be clearly just as incredible as I am now, eh? Thanks,
Aerynn
!
Thanks,
Rai
!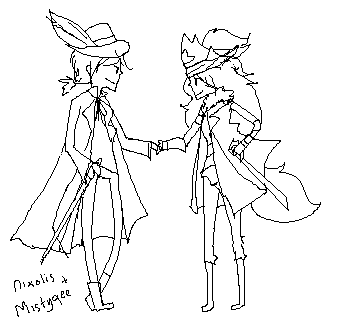 me n my bro
Nixolis
, as masterfully sketched by the wonderful
princy
Thanks a lot,
Penny
! Not one of my most fearsome photos ;D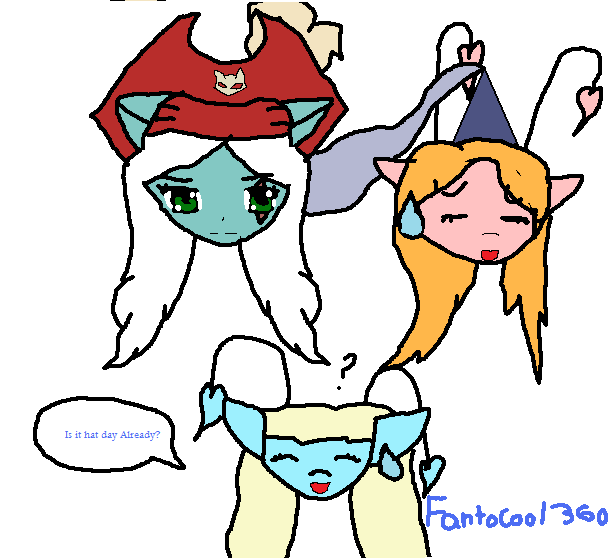 Thanks,
Sara
!
Oi! I'm not adorable! But if I was, I would totally look like this.
Thankyou thankyou thankyou
you
guys
(:
OMG THANKYOU
Q
WHY DID YOU GO TO SO MUCH TROUBLE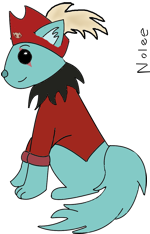 Neat :D thanks for the custom,
Nolee
!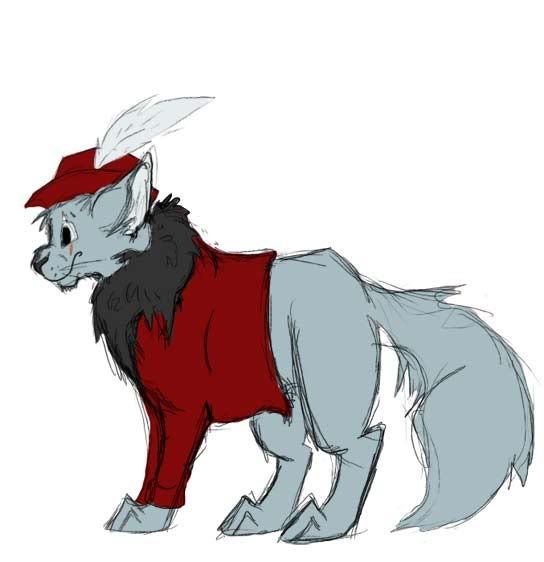 Thanks,
Grubay
!
Dude I look awesome fr srs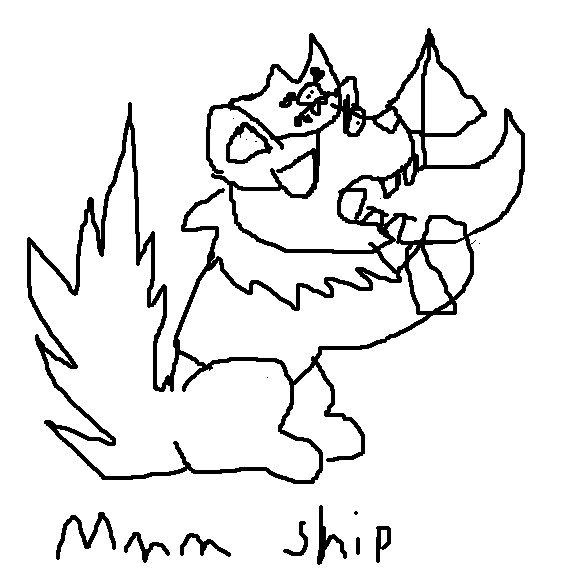 This is quite possibly the best picture anyone has ever drawn of me.
Thanks,
Wuvvy
! :D
Ha! I knew you couldn't resist drawing me,
Maine!
;D (but Piko is still in the picture too...)
Hm, yep, I think this picture is right on the mark about me and my sister.
Thanks,
Karen
!
Cheers,
Maine!
Thanks,
Viky
!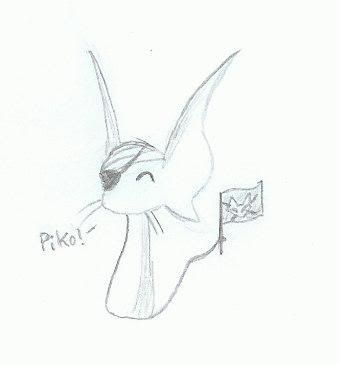 Piko fan art?
Thanks,
Adrienne
!
Cheers,
fai!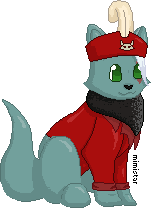 Thankyou for the adoptable trade,
mih!
A great sketch request from
maelian
.Viva la revolution!
Thanks for the custom,
Kenna
!
Thanks for the trade,
Sara
.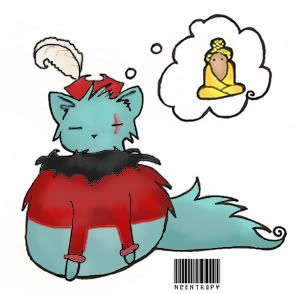 Thanks,
Alice
!
Thanks a ton,
Yume!
Cheers, candy_whiskers343!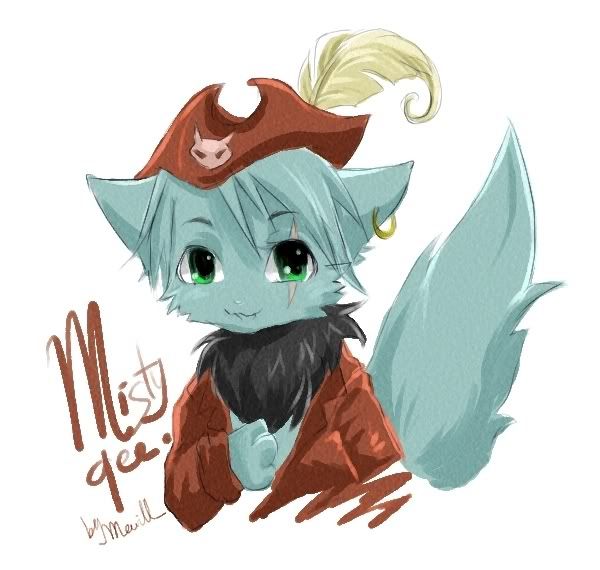 Thanks for the trade, Mewill!
I am so jealous of your art...
Thanks for the trade, Sparky.
Thanks,
Sheridan!
Thanks, susa! ;)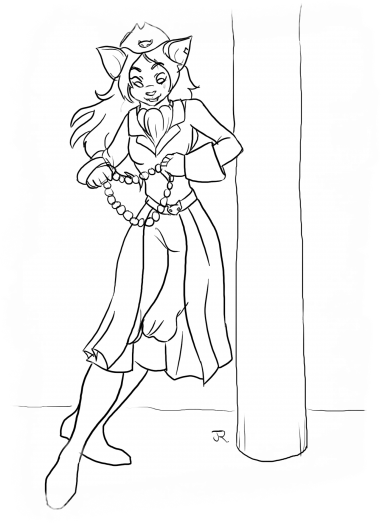 You know you have a life friend when they know nothing about neopets, but they draw your character simply because it is
your
character. A special thanks to my dear friend Jess.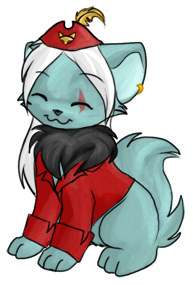 Cheers, _lokinha_ !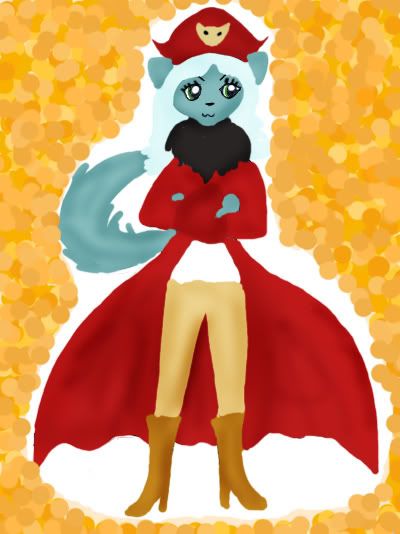 Ah, Dora, you can never have enough of my thanks :)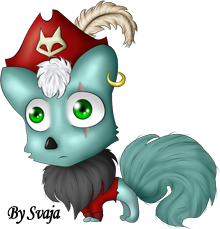 Thankyou, Swaja!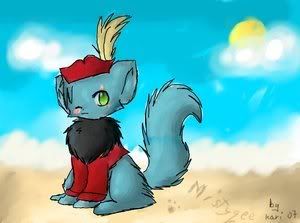 Thanks, Koehz!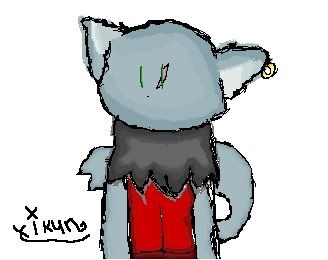 Thanks,
Ikun!
Thanks, mooncriest!
Cheers, Shae! (shane_ny)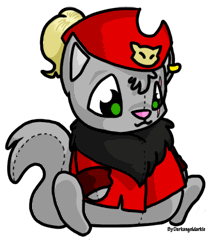 Thankyou, darkangeldarkie!
Thankyou, mesa_chan!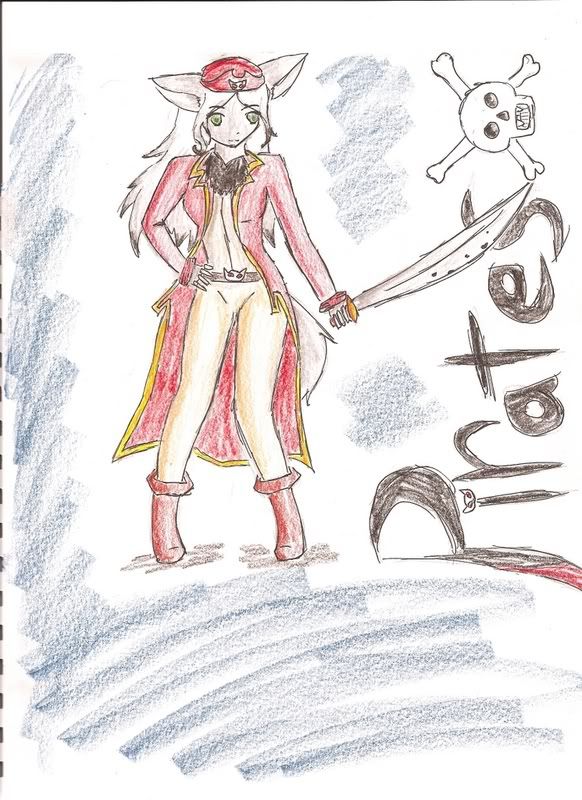 A big thanks to strong_bad_rules!
(drag to the url bar!)

Thankyou, xinimon ;)
Thankyou, o0anime_lover0o.
(drag to url bar for full image)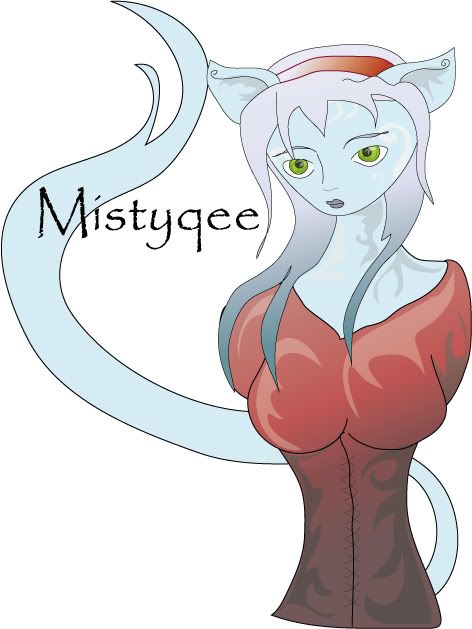 Thankyou, edea666!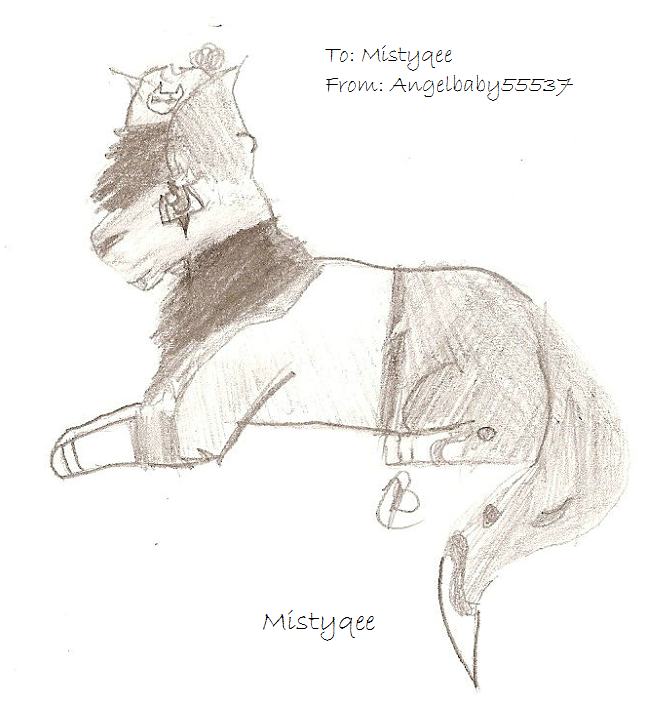 Thankyou, Mandy!
(drag to url bar for full image!)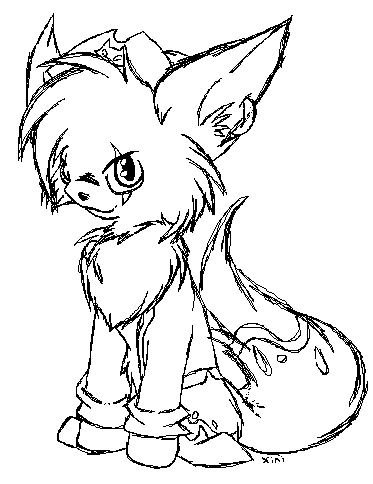 Thankyou, to xinimon.
Thanks, Piiucca! ;)
My first requested art as a pirate. Thankyou, Celrbubbles, I wish you were still around.
I asked around, but these things don't fetch a price. So, if you want 'em, by all means, take whatever you want, just
don't edit the pictures
and
don't remove the link
. I've only included one image to show you what they look like in order to save image space on this petpage.

Baby

Blue

Brown

Camouflage

Christmas


Chocolate

Cloud

Darigan

Desert

Disco

Electric

Fire

Faerie

Glowing

Gold

Green

Grey

Ghost

Halloween

Ice

Invisible

Island

Jelly

Magma

Orange

Pink

Pirate

Plushie

Purple

Purple with no spots

Rainbow

Red

Robot

Royalboy

Royalgirl

Shadow

Silver

Sketch

Skunk

Snow

Spotted

Starry

Striped

Stone

Transparent

Water

White

Yellow






Blue


Brown


Camouflage


Christmas


Chocolate


Cloud


Darigan


Desert


Disco


Electric


Faerie


Fire


Ghost


Glowing


Gold


Green


Grey


Halloween


Ice


Invisible


Island


Jelly

Magma


Orange


Pink


Pirate


Plushie


Purple


Purple without spots


Rainbow


Red


Royalboy


Royalgirl


Shadow


Silver


Sketch


Skunk


Snow


Spotted


Starry


Striped


Transparent


Water


White


Yellow





Check the art status to see if we can snag you an adoptable of your own wocky's design!








Your Wocky adoptables do come in pirate, don't they?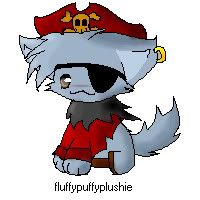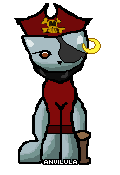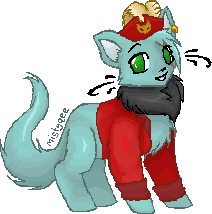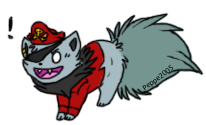 Trophies

Here's a sneak peek at some of my treasure ;D
GO GET YOUR OWN THESE ARE MINE










You want to link to me?
Can't say I blame you.






Here are some other 'friendly' ports;






IF YOU HAVE A PIRATE QUILT LINK NEOMAIL ME
NO XWEETOKS

And while you're here, maybe check out the pages of some of my fellow Wockies;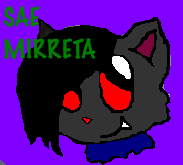 If I don't have your link, send me a reminder.

Other Places/People;




Well, that's all. If you don't mind, I think we'd better head out the back door - the owners of this place ought to be coming home soon.

Catch you 'round!