Welcome to Cati's Progress Chart!
Hi, I'm Cati. I'm a web developer, a path that probably started with my time on Neopets! I like cats, horror movies and trashy shonen anime. I'm cati334455 in the guild and main is caterait if you wanna drop me a line.
2017
---
*Guild stuff*
Current
January Costume Challenge - it's the year of the dog and this ghostly bunch are sort of dressed for it. The main color palette was a little unusual so I split it so one color was strong for each. They each have their own idea of festive style too...
Random picks #1 Maraqua Fishy city, ruins and some wildlife. I have this idea that Maraqua looks more crowded than other lands because anyone fish-like can move through the "airspace."
Random pick #16 Arbor Day There are many ways to tie down new trees and these guys are trying several. But I think they should be planting them a little further apart :x
December costume challenge - Kids in wintery semi streetwear? The colors were fun, I've been drawing a lot of dark grunge blobs recently so I am now ~refreshed~ I actually drew the bottom row first but they looked cluttered so added coat-less outfits too. Still a bit cluttered :U
May Costume Challenge - This was interesting, I liked the purple-green-blue items so I lost my usual warm color crutch :B The boldness of the cold colors kinda feel fitting for summer nights.
archive
Random Picks 18 Natto - Unusual breakfast was what I thought, but turns out it's pretty popular. The texture of it is odd... I think it came out odd in drawing too...
April Costume Challenge - oo dark colors and springtime were quite a challenge, but she's up for fashion experiments.
Mar costume challenge - saw green and orange and thought of these bros. they're young hipstery types so they're on board trying out different patterns like... fruit and paperclip print haha
Feb costume challenge - A holiday for couples maybe, but here's a solo cupid! This is the character I used for the Feb costume challenge waaaay back too.
Jan Costume Challenge bless the sparkles and shiny metals, the colors match these kids really well.
Random picks #8 Scarf/Mittens 2 of my chars with their kookiths and snowbunnies, doing wintery things in winter gear. Scarves are my favorite accessory.
December costume challenge After going for casual clothes almost all year here's something a little more dressy! Items with animated sparkles inspired some excessive jewelry.
November prompt - perspective. My magician-type pet characters being dramatic.
November costume challenge A whole lot of butterfly shapes ended up in this one! They actually wound up with a bit of a prep school style under the cape/armor.
October costume challenge autumn season palettes are my favorite. Spiders, pumpkins and red leaves are all good but hey it's a situation where they can all be together. I guess these guys something like a witch and a wizard for halloween.
September costume challenge these teenagers just think they're so cool with their sparkles and stars and ruined legwear.
And simple/mini versions... because I wanted to draw them as kids too.... because Ino reminded me of stranger things posting the challenge
August costume challenge this time with my usual dressup neo. everyone in this family is overdressed but she's more likely to have a summer wardrobe of any kind.
August prompt - background. The Jewel Tone Faerie Background is the last thing I actively traded NC for, it was supposed to be for Rai here (blue glowy stuff is his trademark.) Unlike last time it's natural scenery, which I thought I had gotten used to lately, buuut drawing trees in focus is kind of difficult.
July prompt - color. It's element grouping for these petsite charas (wood, fire, earth, metal, water respectively) but wasn't sure how to color. Feels like the problem with a lot of group pictures is that I think about a palette per character, but once theres 4 or more it clashes a lot even if the lighting is really strong. So I ended up with palettes based on the element, not a particular character, and it looks a little more coherent maybe.
just for fun these would be the real colors...
Costume challenge: fish and dog playing it fast and loose and with these items... and the idea of coherent outfits :B Ruffles remind me of fins. and clown shirt remind me of Waifaiseeto's weirdly asymmetrical design.
June prompt -textures. A material test in 2 colors because usually I don't do textures while lining and when coloring it tends to end up... flat. turns out soft edge stuff (fur) is harder in high contrast.
Costume Challenge, it's Shu in some flowery stuff (with with a springtime haircut??) she couldn't pass up on a mask
Random Picks #9 acidic - cola and the first two foods I think of when you say "acid"... in the typical acidy indicator colors i guess
March prompt: interaction I used to do full account pictures a lot, but since mixing them up storywise they usually hang out with others? I pretty much never move pets between accounts though so in the end they're still living & eating with the same "families". BUT WHO CAN AFFORD THE BEST MEAL
Random Picks #8 Rock~ really REALLY loosely based on the aisha rock idol set.
Random Picks #8 (I always pick 8) Giant Jelly. What's a giant glassy mass like at sunrise? Blinding.... if it existed...

Random picks #8 Cake, some of the nice sparkle cake items. I live to draw sweets but somehow I had untold trouble outlining a fork


Random picks: #8 Aqua - I was burning a lil from the mutant wocky so I drew my favorite mutant (color and designwise I would say)
A story related thing for the April Prompt: Time progression. Traebule's town at its best, worst, zombified and finally abandoned.
Random picks #8 Funnel Cake. never give up the chance to draw junk food.
February prompt; art style impressions. It's a little less respsectful than I would have liked but it's an attempt at the mid-late Francisco Goya.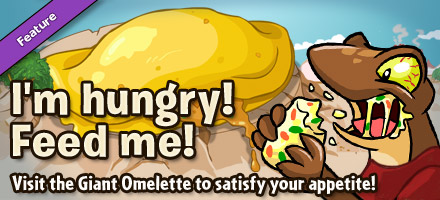 I don't know if all the reprints of his paintings have a weird tint or if it was intentional, but there's a lot of green-yellow-black which is usually the block of colors I don't use so that was interesting.
Another costume challenge, this time valentines theme. I went towards a food theme this month too *insert sweet pun here*
Kuvirea's winter food based design with an existing wearable lantern for the costume challenge.
Random Picks #8: Tasty. My sister has two lab pets too (sorta, on the same account) who were both orange jelly the last time I looked.
August background prompt! This is the MME9-S3: Tentacles Attack Background (and the S1: Nearly Inescapable Tank.) I always wondered, what is actually going on here? What is the foreground platform? Why is it front of a clock? After looking at it for a while this is what I thought of.
Random picks #7: Countdown. I wanted to draw a new years countdown, I guess the Happy Valley would be a popular place to do it since you just come out of the Advent Calendar on the 31st and might as well hang around town. The local shopkeeps know a better place to view it though.
Random picks #25: Sunburn. Kinda looks more like heat exhaustion but with the job I imagine they are wary of both
July prompt-color yup just some palettes
If you're looking for something old that used to be here, I probably moved it to the petpage of the pet who was in the picture! trying to keep the img load of this page under control.