Welcome

Hello, Meku speaking.
I am the owner of Sweet
⇧
, a personal adoption agency.
I mostly work with 'stuck' pets and pound rescues to adopt out. However, I accept all pets to be fostered here.
To see the most up to date status on fostering please check my fostering page.
Thank you everyone for viewing Sweet UP
Important Notice
Currently I do not have the time I desire to dedicate to advertising for adoptions, well not as much as I have had before.
Due to this there will be small changes which include:
-no basic color pets will be accepted for now
-I may update at night instead of the moment I receive the neomail
- I'll add a section where
you
the loyal watcher could create a board to advertise us.
Thank you very much for understanding and reading.


Always feel free to neomail me~
My username is LITTLE_MEKU
Things to consider about being a foster
Potential Fosters,
I would like to make a couple things clear.

This is a very basic setup. Which means I do not require extensive background nor applications for the adoption process. I believe neopets are pixels. They are pixels who have the opportunity to make another live human being, in front of a computer, happy. Which in the real rule of things makes me happy and love doing this. I do not believe in getting hugely upset over a game and I would like to make sure that you have the patience to reply back to people kindly. For example we have adopted out to people very young. And sometimes it can be very hard to work out a time or a date or explain a yes or no, but that's okay folks. There is no need to worry. For any reason at all, including just to say hi, you can always neomail me. I will with all my little neopet-power try to help you with adopting your pet out.

Wait,wait, you lost me, what exactly IS a foster?
Well random question, a foster is a name I personally use for someone letting their pet (that is up for adoption) be advertised here at Sweet UP - or someone who is holding one of our pets being advertised.
So how do I actually BECOME a foster?
Easy! All you have to do is neomail me! Let me know you are interested in becoming a foster. And if you have a pet you are looking to find a new home for just let me know what that pet's name is and give me any essential details. *waves hand* don't be afraid of neomailing me I promise I won't bite too much.
Oh that doesn't sound TOO bad...
It's not I promise, just try it.
So yeah,..I really hope you decide to foster with us, I promise reading all this
blah
is the worse part. It's really quite easy here after (´ ▽`)
What is that?
You don't agree with me at all?
Thank you for taking the time to read anyway.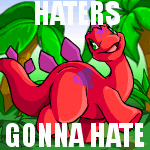 Good day.
Foster Updates
GREAT, You're already a foster.
Here are your updates!
Make sure you let me know what pets you have up for adoption
Make sure you let me know if your pet has found a new home
I would love love if you could put one of our buttons on your (to be adopted) pet's description because the cookies by each of the pet's picture links to their description page.
I would also adore if after you adopt out a pet you urge the person who adopted your pet to put a "adopted from" icon on their pet description, but please make this a very clear optional choice, because after all they are no long staying at Sweet UP, but it would help me get more adopters in
Last but not least do not give up hope on adopting out *your* pet. I will try my best to help you
Currently:
Allowing Painted Pets to Stay At Sweet UP:
Allowing Basic Pets to Stay At Sweet UP:
I'm super sorry about the no basics, we need to adopt out all of the current ones staying with us first.
Rules
So now that you met everyone staying at Sweet
⇧
you totally want to take someone home and love them forever right? Well awesome! That's
EXACTLY
what I like to hear. Now listen closely child, there are just a few rules you must abide before bringing your new friend home okay? No no,
don't hyperventalate
, this stuff is easy-peasy-lemon squeezy.
You're almost done, just keep reading!
Be kind to the fosters!
They may have private additional rules. They also have every right to accept or decline a request. They are people too and they are not set out to be against you!
Give us a little something to work with in your neomail!
Don't worry about how professional you look or blah blah. Just give it your best shot! Include the name you go by, and why you like the pet in honesty. Seriously if its a hideous pet, but you love the name, say so! I just want these guys to go to someone else who will pay attention to them in some way.
Make sure your account is over 4 months old to adopt.
If it is under four months go
here
. and check to see what pets you can adopt!

The pets staying with us
Please make sure you view the rules
before deciding on someone.

Clicking on the gingerbread cookie will take you to a pet's description page.
If the owner is not specified then I am the official or unofficial owner and you should neomail me about interest in the pet.
SHIPPO_91780 the Halloween Zafara
Gender:

Male
Additional Comments: He has no clothes but he's a real cutie, and he sure is excited about being given another chance.
Hawklate the Silver
Eyrie
Gender:
Female
Additional Comments: Hawk needs a new home, her family decided to quit and so she has ended up staying here. If you are interested, please contact Karla. Her username is
the_goblet_girl
.
lola3123_95_3 the Electric
Chomby
Gender:
Female
Additional Comments: Lola is ready to go home and rock with you. If you are interested please contact Grace. Her username is
r0cknr0ll2002
. Clear away the stormy days with this little dino by your side.
BLM13 the Skunk Bruce
Gender:

Male
Additional Comments: This lil Bruce loves popsicles and hugs. The only thing that stinks about him is the fact he doesn't have a forever home! If you are interested please contact Grace. Her username is
r0cknr0ll2002
. Are you ready to warm this little heart use to the cold?
Hope_5124 the Halloween Kau
Gender:
Female
Additional Comments: She lost her clothes, but she doesn't let that get her down. Won't you take her home and show her some real love?
Xaviouri the Faerie Uni
Gender:
Female
Additional Comments: Xaviouri loves magic and all things sparkly, she would love to go home with you today! If you are interested please contact Bexxy. Her username is
_bexxy_
. Her deadline for adoption should be the 29th.
Luna_III the Ghost Lupe
Gender:
Female
Additional Comments: Luna's name suggests she is of royal decent, but currently living a very un-royal life. You could say she isn't feeling whole without a family if you'd like. Perhaps her tale is one of tragedy, one where the princess loses her way and ends up in a orphanage. If you are interested please contact Grace. Her username is
r0cknr0ll2002
. All that we know is she wants a new start.
JonMychal the Checkered Bori
Gender:

Male
Additional Comments: If interested in this classy patterned little boy, please contact Grace. Her username is
r0cknr0ll2002
Jon would just love a family to call his own.
IStayedUpTooLate the Blue Bori
Gender:

Male
Additional Comments: We all have those days, he just happens to have it more then others. Why don't you take him home and get him a nice cup of coffee and a bed?
Real words and common idea.
WasabiCoatedSushi the Green Shoyru
Gender:

Male
Additional Comments:Do you have an exquisite taste for sushi like this little guy does? If so why don't you bring him home and fix him some sushi.

Real words.
_Moonlightshadow___ the Tyrannian Acara
Gender:
Female
Additional Comments: Don't let her appearance scare you off, this little rhino of a cat wants some catnip and a nice fluffy bed to sleep in. Most of all, she wants a family to call her home. If you are interested please contact Mackenzie. Her username is
cupcakes9824
ll_Toy_ll the Purple Lupe
Gender:

Male
Additional Comments: If interested in this calm and classy wolf lad, please contact Ella. Her username is
Baleria
Provide a safe den for him to call home!
Ferbeh the Invisible Kacheek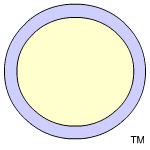 Gender:

Currently Male
Additional Comments: If Furbeh sends a volt straight to your heart bring him home today! If you are interested, please contact Megan. Her username is
wilhelmmegan
. *
THIS IS A LAB PET TO SEE THE MOST CURRENT CLICK THE GINGERCOOKIE.
*
uavhengighet the Disco
Chomby
Gender:
Female
Additional Comments: Her name means 'Independence' in Norwegian. If you are interested in this party dino please contact Chloe. Her username is
chloe_the_queen
The fun you could have with uavhengighet is anything but prehistoric!
Pup the Brown Puppy
Gender:

Unknown
Additional Comments: If you're a foster of Sweet ⇧ your
username
will be in bold letters. If it has real words a teacup will be placed in the box. And a perfectly cheesy little caption will follow.
Stuck Pets

Stuck pets are pets who do not show up through regular pound surfing. However, they do show up through searching for their name. If you are looking for a stuck pet guide I bid you to look elsewhere, but if you have a particular pet you are looking for : hence a Christmas Lupe, or a green poogle or something along those lines feel free to drop me a neomail. I'll see if I can come up with any for you. Stuck pets are my main adopting out method, because I do not have a lab ray and there are many painted pets just 'lost' out there.
Every week I will change the 'Stuck Pet Spotlight' which is a pet who is currently stuck in the pound.
To adopt all you have to do is click on their gingerbread cookie, follow the link to the pound and adopt like you would any other pound pet.
The showcase is other pets currently stuck in the pound, that if you search for them you can adopt.
IF YOU ADOPT PLEASE LET US KNOW
Stuck Pet Spotlight
lilj122 the Ghost Ogrin
Gender:

Male
Hey everyone! lilj122 is our stuck pound pet spotlight for this week! He really needs a good home, one that would keep him! He was adopted out by one of our own fosters but then within only a couple days- abandoned again.
Showcase Stuck Pets
SuperDuperHoliday
the Christmas Male Lupe
hiphopstar
the Ghost Quiggle
Prince_Lestat
the Disco Koi (79 str)
LoyalHound
the Christmas Lupe
cutey_forever_111 the Island Ogrin
Miss_Sofi
the Striped Usul
MerryChristmas_x
the Christmas Kau

Meku
I'm Meku, the owner of Sweet UP. I work with the physical appearance of Sweet UP. That includes all the little decorations and the pet information. I make sure the page stays up to date and I also monitor all fosters and receive the updates. Outside of neopets I'm 15 (I'm a JR. whee!) and I busy myself with high school and in the most simple terms-art. I also have a son whose name is Joe.

He is a chihuahua.If you really must know more about me you can click
here
Drem

Drem is my older sister in real life. She labs pets and advertise our adoption ring elsewhere. She also constructs most of the rules we have here and makes sure all instructions are direct. If you want to learn more about Drem you can click
here
Dawn
Dawn is my younger sister in real life. She is most simply the perfect assistant. She works in the background and chooses the color palettes we use as well as what we are currently accepting in the way of pets and makes sure Sweet UP does not have bugs or broken links hanging around.
She revises my work.

Can you message us:
Recommended Sites

The baby project is run by
Dizzy
, a neofriend of mine! (´ ▽`)
Her project is absolutely amazing. She hand paints babies and adopts them out. If you are looking to adopt a baby neopet definitely check with her and tell her
Meku
sent you!

Make a Wish and ZYPD are places where you can place your dream pet publicly. This is an awesome awesome idea and I myself have neomailed people I have seen with matching requests to pets we are fostering right here at Sweet UP. I recommend you use these sites as I'm sure many other fosters check in with requests.
Jam on the Wall could help anyone create a character for their newly adopted pet! It's super fun to read and is sure to get your creative-a-sparking.
Welcome home is a sweet agency that allows you to share your story of adoption. It's just a fun place to share and get to know people.
These are very sweet name agencies that will help you come up for just the right name for all kind of things!
Smiley central is a huuuge directory. A directory is where someone just gathers all kinds of resources, adoption agencies graphics, CSS help, and of course fun pages!
These are all wonderful graphic sites. They have icons and banners and site resources and oh my gosh. These guys are really amazing and all have worthwhile items.
These are all wonderful pixel sites. Pixels are cute little pictures like these listed below




Link Back!
Spread the word about Sweet
⇧
!!!!

Icons for the adopted pet's description



Credits
+
CSS for my layout from the wonderful
+
CSS for the UFA pet containers from wonderful
+
Adorable edible graphics and emojis from
+
envelope, stock icons, and other resources from
+
gifs and pixels used from

+
Various other graphics used from
+
Adorable gingerbread cookies from