WELCOME, LOVE
Hello,guest,
Amy
here, and today you'll be viewing my hard working site,
Thinking Of You
![10.25.11] This is an open review site. I can use letters or stars, your choice. So, why not sit back, and relax!
News&Updates
Lately on Google Chrome, The engine i use, has been getting a lot of ads where my banner is! Ugh, i hate ads! Please let me know if this happens to you! Anywho...Good news! We recently got in a few Custard Pixels from the bakery section! Feel free to use them in any way you want, just leave the credit! (Please link back to my page, anywhere...just please leave it!) I'm in the process of making a wall of shame, so watch out!
rules
ALWAYS LEAVE CREDIT
ALWAYS FILL OUT FORM!
IF YOU PLEASE PUT MY BUTTON ON YOUR PAGE AFTER A REVEIW? IT MEANS A LOT TO ME
BE POLITE, I REVIEW HONESTLY!
DON'T FREAK OUT IF I GIVE YOU A BAD REVIEW!
ENJOY, AND READ LAST RULE!
IF YOUR READING THE RULES, THERE IS NO CODEWORD, LEAVE IT BLANK PLEASE!
Requests and Goodies!
Please do make the title the genre your requesting!(Review). Neomail me at
lovepandaamanda
!

Reviews are:
Reviews
Site name:
EXAMPLES
example337 chose stars
Quality of the site: 5/5 Very easy to read text, spead out nicely and nice choice of color.Clear banner.
Grammar: 4/5 You overused smileys. Otherwise it was easily read.
Organization: 5/5 Everything was clear to me. I could find anything easily and very quickly. I like the top of pages,too.
Layout: 4/5 Some things were out of order, and the backround took away too much from the amazing layout.
Hospitality: You explained things very thoroughly Overall: 4/5 stars!
Sitely
Affies
Affiliate requests are;
Listers
Link Back
Sister Site
Apply?
Other
My Awards: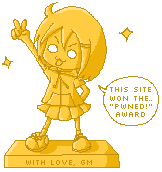 Since nov.26.11
Banner by Spring Breeze
Layout by Sugary Premades
Resources from Live.Laugh.Love&Pirouette
To the tops from Foomanshu
Graphic headers by The Lunch Box
Buttons by Trinkets