front
Welcome to Lucid's activity room! This page is full of fun activities for you to participate in, hopefully ensuring you won't become bored with us! All activities are completely optional, though each one you successfully complete, will earn you 5 activity points. Some activity points will be needed to advance through out guild ranks. So without further to do, go ahead and flip through our activities. We hope you will find something that interests you!
Monthly Events will also be posted here when they are active. Some events will require you to sign up to participate in, while others you can participate how you want and when you want.
FLASH GAME ACTIVVITIES
BETTER THAN YOU

Compete against other guild members to earn the highest score. This better than you challenge is active until October 31st.
Current game: Faerie Bubbles
Score to beat: none yet!

Super bonus! If you're feeling really lucky, why not go ahead and try for the faerie bubbles game avatar? The score to beat for the avatar, is anything over 2,000.
Faerie Bubble Winner:
FLASH GAME FRIDAYS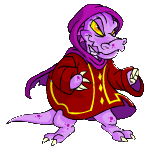 Every Friday there will be a new game posted and a new score to beat! Active until October 24th.
This weeks game: Hero Heist
Score to beat: 10,000
Hero Heist Winners:
THE QUEST FOR KEYS

Chose a fellow guild member to take part in playing some games of Key Quest with you.
Win 5 gold keys against your opponent!
Activity is currently inactive until KQ is back up and running!
TAP INTO YOUR CREATIVE SIDE
GETTING INTO THE SPIRIT

Active until October 31st.
The weather is getting cooler and the smell of cinnamon, pumpkin and nuts are in the air!
Tap into your creative side, turn on the oven and bake something festive!
Task: Bake something that reminds you of Fall.
POETRY CORNER

Active until October 31st.
Each new poetry corner activity will have it's own theme. Your job is to come up with a poem revolving around the theme. Your poem must be longer than a haiku.
Current theme: Halloween
WHAT DO YOU SEE?
Active until 08/30.
For this activity, you have to use the line given below as a starting point for your drawing. The line can be anything in the drawing, but it must be used!
You can get as creative as you'd like!