July Tasks
BAKING SALE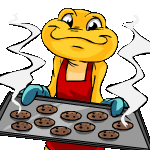 The town is having a baking sale at the local church and they are inviting you to come over and join! But what are you going to bring?
TASK Bake something (irl!) that you would bring to a bake sale and send us a picture of your baked goods! Whether it be rolls, bread, cookies, brownies, etc. You have to bring something that no one else is bringing!
This task is worth 50RP!
SCUBA CLASSES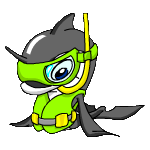 The local scuba diving club is welcoming all citizens to come and learn how to scuba dive!
TASK During your under water adventure, you're sure to come across all sorts of amazing creatures and beautiful colours! Draw a picture of yourself diving among the under water world. Did you see a shark, whale, stingray or a school of fish? Draw it!
CAMPING TRIP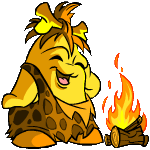 Who doesn't love to go camping! Whether you like spending your camping trip in the middle of the woods in a tent, or maybe you like RV camping in more of a park setting.
TASK Pick your neopet who will be going camping. Dress him/her up in a camping outfit and make a list of all the neo items you will be bringing with you.
Caistina is bringing:








monstrus is bringing:







Soldax is bringing:









Nahui is ready to go camping!

Nahui is bringing:






PICNIC IN THE PARK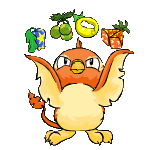 What are you going to bring to the community picnic?
TASK Make a trade of all the items you're bringing to the picnic!
Calista is bringing:











Eric is bringing:








Kyla is bringing












Timmy is bringing:








Phantom is bringing:












Cheyenne is bringing:











BOOK MEET AND SWAP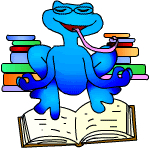 Ned the bookstore keeper, is having a meet and swap with his fellow citizens. He believes every neopian should read and fill themselves with extra knowledge!
TASK Choose 5 books that you'd like to bring to the meet and swap. Put them up in your trade and let us know you have them up there, so we can put your name here! Then find another citizen and swap books with them. Read your pets the new books! You can only do this once, with one citizen.
Nicow is ready to swap books!
Eric is ready to swap books!
Phantom ⇆ Calista
SLUSHIES!!
It's that time again, it's summer and everyone loves a good slushie! - Don't they? Sipping a nice cold slushie on a hot, sandy beach.
TASK What is your favourite slushie flavour? Do you like to mix colours, or do you like just one? Fill in the slushie picture, as you would fill up your own cup!
Click and drag the empty slushie cup.
A GOOD OL' MOVIE NIGHT
Everyone loves a good movie. Who doesn't like cuddling up on the couch and watching something new and exciting! There's so many different genres and movies out there.
TASK What's your favourite movie? What about a movie you just want to share with others? Send in the title of a movie and we will post it here! Then, choose from the list and watch the movie yourself. Send in what you thought about it, think of it as a mini review!
Secret Garden - recommended by Calista
Review #1 (Written by Calista) - The Secret Garden is a classic that everyone should have seen at least once in their lifetime. The movie tells the story of a young Bitish girl, raised in India. The story starts off with the panic caused by a terrible earthquake, causing the girl to lose both her parents. She is transported to her un cle's mansion, in England. There she is left in the care of maids and butlers, since her un cle is almost never home and almost never happy. Slowly she discovers the secrets hidden carefully away in the estate and becomes close friends with her cousin, helping him find value in his life again. Beautifully filmed, this sweet story will leave you heart-warmed and remind you of the importance of family. A must to see!
The Shawshank Redemption - recommended by Eric
Review #1 (Written by Eric) - The Shawhank Redemption is a tale of Andy Dufresne and his experience of incarceration. As a disclaimer, this movie is definitely not suitable for anyone underage due to a few scenes of aggressive behavior. Having said that, it is an extremely heart warming, well directed, movie script. With a runtime of 144 minutes, Frank Darabont is able to fully develop his characters to whom the viewer finds him or herself attached to towards the end of the film. The friendships that mature and the relationships that develop by the conclusion of the film will leave the viewer with true satisfaction having had watched a simple, good old, well directed movie. I highly recommend setting aside a few hours on a Friday night, order up your favorite drink, and enjoy The Shawshank Redemption.
How to train your dragon 1&2 - recommended by Kyla
Review #1 (Written by Kyla) - I am not much of a fan for cartoon-type movies, but I have to say that I absolutely adore this one! I came across it by randomly browsing through moves one day so I thought I would give it a try. It is a very cute movie, with an entertaining story line, along with some humor! Unfortunately the first movie didn't make it very big, I don't even remember when the day it came out in theaters was. The second part is still in the theaters now, but it is also definitely worth a watch!
Stranger than Fiction - recommended by Timmy
Review #1 (Written by Timmy) - One of my favorite animated movies of all time! I hear there'll be a sequel, and I absolutely cannot wait because the movie is just one of a kind. Though it features the usual trend among children's animated movies...the humor, animation and plot brings with it something all its own that definitely makes this movie versatile and good for all ages.
HEAD ON OVER TO THE BEACH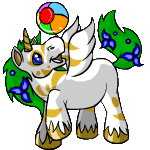 Summer, the beach and hot sun - they come hand and hand!
TASK Head on over to the beach to participate in the beach volleyball games!. But first, before you do that, don't forget to dress up your neopet in their beach/swimsuit wear and send in your outfit! I mean, you have to wear something "festive", right?

Volleyball score: | Volleyball score: 210 | Volleyball score:
Last month tasks - NO LONGER ACTIVE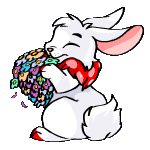 PLANTING CAN BE FUN!
Bugsy the journeyman loves flowers and especially loves her garden. She loves them so much that she is determined to inspire Lucidians alike to have their own!
Task: Find 10 different flowers, shrubs, trees neopets items that you would like to have in your town garden and post them in a trade. Think of it as your 'imaginary garden'.
Put "My garden!" in the trade description and let Kyla know!
Calista's garden:










Jay's Garden:











Phantom's Garden:











Jas's Garden











Michaels Garden











Kyla's Garden











Purp's Garden











Nicow's Garden











Eric's Garden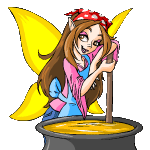 FOOD FOR THE HUNGRY
Just like any town, there are some not so fortunate citizens who could always use some extra help. The citizens have decided to get together and lend a helping hand!
Task: Create your own "neo recipe" to bring to the soup kitchen! Find 5 neopet food items that would go in your recipe and put them in a trade. In the trade description, title your creation and give us insight as to how it's made!
Neotastic Fruit Salad!
- created by Calista
Ingredients: Cherries, Spherical Watermelon, Ummagine, Nutritional Blockberry, Flotato.
Method: Cut all fruits into small pieces and mix together for a healthy, tasty snack!





Mixed Mashed Neggs! - created by Phantom
Ingredients: Negg Faerie Negg, Negg, Cookie Negg, Coltzan Negg, and Super Icy Negg
Method:Mash up all the Neggs in separate bowls before mixing them together in a large bowl.






Chicken Fried Rice w/ Salad - created by Jas
First you take the rice and chop up the chicken to mix it in. Then, you go ahead and take your veggies and your omelette and also chop that up to mix it in.






Ole Southern Meal! - created by Michael
Prepare the chicken and dip them in negg mixture. Coat with flour. Fry until golden brown. Boil potatoes and mash with butter, milk, salt, and pepper. Serve with gravy.






Post-Workout Protein Powerup! - created by Eric
Season salmon with S&P and fry on both sides until well-done. Serve with a scoop of brown rice & a side of steamed broccoli. Add hot sauce to salmon for a kick! Enjoy!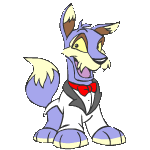 GET READY FOR A BALL!
The town hall has decided to host a grand ball! There will be a theme and bit of a competition as to who has the best outfit. Is it you?
Task: Dress your neopet up in a costume to wear to the ball! The theme is: Blue and yellow, under the stars. You must use the clothing you have in your closet. SN has a great list of all species wearables and you can find some pretty cheap ones! Neopoint and NC outfits are both acceptable.
Once you have your neopet all snazzed up, let Kyla know!
Please title your neomail: "Under the stars".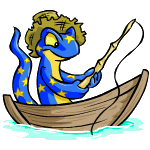 IT'S A BEAUTIFUL DAY.
It's been a gorgeously warm and sunny week in the town. The river that flows through is warm and jumping with fish! Perhaps you should grab a boat and go for a nice relaxing day of fishing.
Task: Come up with a drawing of a fish that you have just fished out of the Lucid river. Your drawing can either be done on the computer, or on paper. Just take a picture of your catch and put it in your portfolio!
Please title your neomail: "Look what I caught!