BOGGLE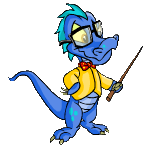 Let's play a game of boggle! Jason wants you to join him in playing a game of boggle with him. If you've never played boggle before - the rules and how you play are pretty simple. Here's how it works! There will be a bunch of letters in a square down below. It's your job to use the letters to come up with certain words. You can only make a word out of letters that are connecting in some way. So get creative!
Take the image below and circle the words you find
. You can drag it into a new tab to get a bigger view!

man / van / moon / plug / cup / luck / hum / loom / monk / her / try / toy / shy / shut pompon / cop / pool / loop / role / toe / broken / token / out / lost / men / then / lots / sum coin / kind / make / maker / torn / due / evil / live / long / him / deer / mute / gun / new / store stole / stolen / sane / sure / few / pony / lurk / pen / woe / renew / red / herd / welt / she must / sew / break / hoop / mop / putter
Total words: 63

as, so, guts, be, woe, VIP, poo, loo, moo, no, red, rye, toy cup, tor, to, hey, tug, gut, hem, van, lug, tyre, gym, mop, cop, he, mic, roe, nag, ling, gen
Total words: 32

lost, hue, cod, doc, putty, putter, putters, puttered, mutt, mutts, mop, mope, poo, lore, role, new, van, chef, hoop, sane, men, rut, store, gut, guts, stork, stole, stolen, live, gun, make, pool, loop, loo, pong, long, lop, break, r-o-t, monk, due, red, reed, shut, mute, mutes, sank, musk, hum, him, woe, trek, keg, sty, don, mod
Total words: 55

Mop/ Mop/ Mope/ Van/ Tree/ Monk/ Role/ Halos/ Herd/ Hop/ Pop/ Men/ Mushy/ Must/ Were/ Bean/ Hoop/ Loop/ Vane/ Coil/ Mom/ Tug/ Lore/ Verb/ Man/ Dug/ Yum/ Gums/ Lost/ Pen/ Luck/ Him/ Hum/ Deer/ Pony/ Putter/ Due/ Man/ Sane/ Loop/ Sheen/ Tot/ Gums/ Mush/ Reese/ Reed/ Mop/ Hulk/ Sol/ Mope/ Lot/ Pop/ Gun/ Coin/ Try/ Try/ Shut/ New/ Toy/ Reed/ Van/ Mop/ Were
Total words: 63

red / deer / reed / were / pluck / mop / pom / lot / mum / no / on / mom / men / pow / poe / van / sam / rut / ben / moo / poo / poop / yes / tush / gurt / hue / push / doc / mug / gum
Total words: 30

lurk, must, ruki, chef, hut, toe, nag, sag, deers, trust, push, pony, pool, doom, new, renew, newer, toy, guy
Total words: 19

van,mop,mop,hey,poo,mop,we,eye,chef,fed,trust,kilo,to,my,luck,lurk,loop,toy,guy,him,mad,keg,rent,gum,men,go,no,no,mum,so
Total words: 30