Your really should not have taken that shorcut.
...


No, really, you shouldn't. Seriously, have you not heard all those stories about people getting lost in the woods after taking a shorcut? Have you not noticed the Haunted Woods tend to have that particular ability of getting you lost? No? Under what ro-?
...
Um, did you hear that rustle in the trees? I mean, yes, must have been the wind... That shadow? No, I don't know what you're talking about...
...
...Oh, it's just a tiny little thing...Hi, little one, come clos-
...
EEP! What's that?!
...
Oh, do not fear, my friend, that's just Lo. c:


Note: This page is best viewed in Firefox with a specific resolution (I don't know which, though XD).
Stats
Name: Lonely (loooooooonely)

Nickame: Lo

Age: 1 year

Gender: Female!!

Species: Kacheek/Raccoon

Petpet: Shenzi (Manjeer)

Personality:Kind, shy-ish, friendly, lovable, cute, a tiny bit mad, dreamy

Reference Sheet:



Drag and drop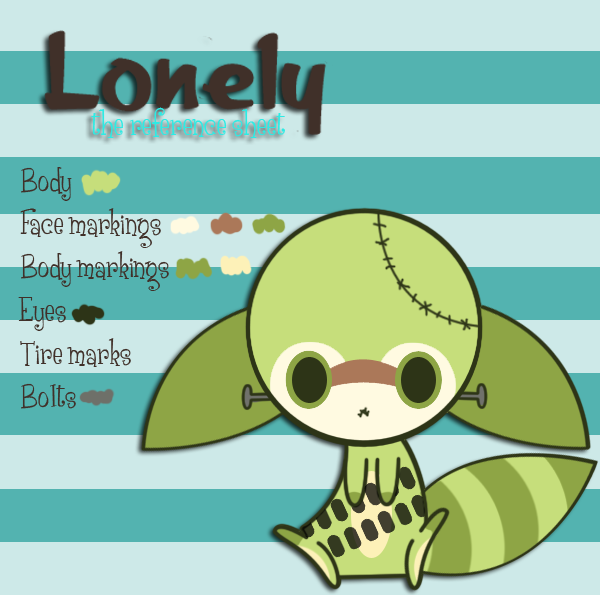 The Story
A small head appeared from within the bushes. After looking around carefully, the head's tiny nose started sniffing the air with special dedication. Upon the crack of a twig, not far from where the creature lay hidden, the head promtly disappeared again into the sea of green.
Only when a few more minutes had passed and only the occasional noises of the other inhabitants of the woods could be heard did the creature left its spot. It moved quickly, but cautiously, its gigantic ears standing alert to other abnormal sounds.
It climbed a tree here, or jumped from a branch there, running across the well-known woods, until it finally reached the...
The creature stopped, scratched its head decidedly, looked both ways, and crossed the street.
Uh-oh.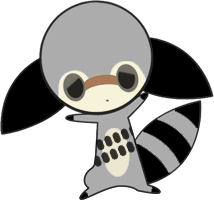 When Lo woke up--several days later, unbeknownst to her--she quickly came to the realization that something was wrong. First of all, she was no longer lying on the middle of the concrete. Rather, she was back in the woods. However, in spite of the familiarity of the place, she found herself unfamiliar with her own self. For instance, she no longer looked a healthy raccoon colour. Green was very much unflattering, and the tire marks did not help a bit. The bolts on the sides of her head also hurt a bit. This was no good.
Shenzi
Adapting to her previous life in her new form proved only slightly difficult. True, her body parts were very prone to falling and the stitches sometimes didn't feel as tight as they should--but, mostly, she was doing good. Except for the socializing part. She had never been quite a social creature, but before The Accident, most other Neopets didn't run away from her, which was the case now. You'd think, living in the Haunted Woods, there would be pets creepier than her...well, she had failed to meet any. Maybe that's how she started to be called Lonely by both the other pets and eventually herself, but that's a story for another time.
Truth is, her life had become indeedlonely.


Shenzi came shortly after, a dirty but very much loyal manjeer. Lonely was friendless, and Shenzi was owener-less. And so their friendship started.

Another note: Shenzi is named after the hyena from the Lion King (:. Fitting, eh?
Toybox
All drawings made by me, adoptables, and art trades depicting Lo go here (:.
By others:
The End (finally!)
Thanks for reading through this app, guest! I hope you can come back again and visit Lo! She loves visitors so much...Maybe too much...Anyway, bye and good luck in your future endeavors! If you want to return, though...feel free to do so.
other links

Credits
Coding help from SunnyNeo
Background from dA
Everything else done by me (: