The Change Of Fate
You have returned again to the secret underwater world but the pheophin is no where to be found, her once cozy home only sending gentle ripples and anemone and seaweed growing wildly on the once tidy house. Where is she? Where is Lolly...
*~The Land Expidition
Lolly has told you about her power to shape shift into a land unicorn.You head out back for land. You have heard her mention a heard, was it moonlight herd she said? You have to walk no farther then a few steps on the beach when you she hoof-prints trailing into the thick lush trees of summer, the prints are fallowed by a trail as if something was being pulled along. Maybe that was Lolly's tail, the trail slowly lifted from the ground in the next series of steps and was replaced by another pair of hooves. Shape-shift. It must be Lolly, who else could it be?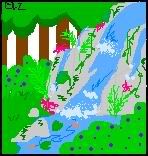 You follow it into a thick entryway tangled with vines behind the lichen enterance lies a pool of clear sparkling water, the air is abundant with sweet smelling flowers and the grass is rich and soft, like moss under your feet. But the most dazzling sight of it all is Lolly. The mare lay on the green grass, her dark brown hair draped over one side, her crystal pale blue eyes shimmering. Her head tilts up and she looks at you staring into your eyes before recalling who you are. "Oh, it is you," She says, her voice has taken a new tinge, a new feeling. It's sharp and sweet, not like the playful happy-fooled sweet of the last time. "You've noticed?" You are confused.
What?
I have changed."

Story

I was born in the Great Barrier Reef, off the coast of Australia. I was born a pheophin from my father, a high ranking general who was killed not long after I was born, and my mother a singer. I was known to be quite mischevious and loved exploring. One day my pet Elma, a gray Ghoti with odd intricate markings across her back, and I went out to explore. This time we traveled farther then we had ever traveled. The sky looked bright and nice today, we were warned not to stray and that today was a day of bad luck but we never believed those old superstitions. As we got farther the clouds began the turn a dark shady color. They swirled like the gods' anger. My mother had told me any stories about Neptune, the god of the sea. We weren't scared, we thought surely the storm would soon pass. The waves grew strong thrashing me and Elma around. I drank in mouthfuls of the disgusting salty water. I could barely keep my head on top of the water. The ominous clouds poured down rain and sparks of lightning shot from it's clouds. The loud clap of thunder frightened me. But why didn't I dive back down to where the water was calm unlike the surface of the sea? Because I had the most odd sensation the land was calling for me, I refused to return to the ocean. Maybe what I was hearing was just the sirens' singing but whatever it was the song had a meaning for me, one I was yet to find out. I had never swam with my head out of the water and I found it rather hard to keep my head out of the turbulent waters. I searched for land along the horizon. The coast wasn't far. Using my last bit of energy I gave a massive power-dive and dove towards the coast. When I hit dry land I felt an odd sensation on my tail. I was tired and thirsty, my eyelids felt heavy, I slept.
The light awoke me, it was magnificent. Things were casted in a magical scene, the dancing red light glittering on the water. The salty air and sound of the seagulls soaring overhead. I awoke remembering I was on land. Elma unfortunately was no where in sight. I realized my beautiful tail had transformed into two slender things that looks like my hooves. A unreal fin thing stuck out from my back. It looked like a wing but like a fin. I rose up unsteadily shaking.
After the arrival on land I found a home since I couldn't find the way home. It took a few days flying and I couldn't bring Elma but I have to admit it was far batter then the sea. It was a clearing surrounded my trees and all kinds of green growth. A stream trickled in the clearing. The air was sweet with flowers and the forest sounded with light. Other horses lived there to. They welcomed me and I made many friends, I am happy there though a piece of me still longs for the sound of the sea.
I returned to the sea on a hot august morning. The air smelled rich and soothing. I dove into the water finding that my legs wouldn't turn. A voice inside my head spoke to my... the time gate. I had once been the holder of the time gate but the power seemed to have vanished from me. My symbol had a change and I was beginning to notice physical changes. My cheek had developed a marking under it. I would never get to travel through time freely again and change from uni to pheophin. I had to make a choice, uni... or pheophin. I thought deeply about this staying on the beach through time. I decided a uni, I knew I'd miss the ocean but my real home was here. Thankfully I have the ability to turn into a pheophin still and enter the sea, it's just I am no longer a creature of just the sea. I am, Lolly of the 2 worlds... of sea and of land. I can control the interferences between these 2 worlds.
The End to the story?
I simply answer no. It is n.ot the end. Actually it is still continuing today. But a few months after my decision I thought deeply about my family. How were they? Were they healthy? Did they forget about me? I was afraid though, afraid of reentering those waters I had sealed with my decision. For months I had stayed away from the shore, no daring to venture close to the calming ocean waves. I dared myself though, I knew I had to see my family. It was fall, though in the tropics the trees stayed green and lush and the sun beat down endlessly, I could still feel an autumn chill. I stepped hesitantly back into the waters I had once called home. The tune I used to sing on moonlit nights returned to me. I remembered the faint words clearly, like a long lost memory. I sang it purely, it flowed from my heart.
The kingdom so far so brave so noble
The princess of the sea so elegant and dainty
the song of love sow within
The song of a princess and the song of a prince
Oh how the sing so prideful outloud
Oh how I long for the sweet summer sea
for I am the princess of the land
And you are the sea I long for darling...
Oh moonlit dance
And the horses prance
Within my lovely eternity dance
Hold me prince and hold princess
For love shall break the curse
Under the sea lies a crown
I do'th see the crown be mine
You can be the ruker king
And I shall be always with you
Softly circling winter nights
still our love doesn't deny...

I halted suddenly staring out to what was before. With out knowing it I had end up infront of the castle. My father was a noble part of the royal family. I was close to Caylin the king's daughter. The towers of coral stood looming before me. Somehow they seemed sad, desolate, empty. What had happened whie I was gone. I cautiously entered the building. The guards and usual bustling people were all vanished from the marble enterance. Things were scattered across the floor like there had been a panic. I hurried through the long halls shouting mother father! Always, just as I imagined there was no reply. Only the echo of my voice bouncing down the halls. I knew the truth, it haunted me. They were dead... the Great Tsunami wiped them out. I knew though how could tsunami's effect what was underwater? I remembered that day when I fled from the tsunami, the first time I realized my odd ability to transform myself to a land animal. It seemed so odd, how could the tsunami effect them. There had to be some reason. I was scared, the halls scared me. Where were the people though? Surely some remaining corpses would dot the once busy halls? Where did they all run too? It was all so puzzling.
Statistics
Name||: Lolly243
Alias||: Lolly
Owner||: lisazhu
Gender||: Female/Mare
Age||: Older teen (19 Hum. yrs.)
Species||: Uni/pheophin
TBrush||: Spotted
Mother||: Deceased
Father||: Deceased
Birthplace||: Great Barrier reef
Mate||: Sea
Children||: Bronze
Petpet||: Elma the ghoti
Other||: Of 2 worlds
Adore &Loathe ♥
Adore ♥

the Ocean
My Mate, Sea
My daughter, Bronze
The Moonlight Herd
Starry Nights
The Beach
♫ Singing ♫
The sound of the waves

Loathe

Storms
Canines
Hatred
The rude and disrespectful
tsunamis
Sadness
Bloodshed
Friends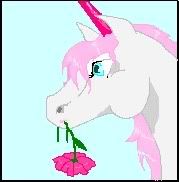 Larysa
Larysa, is the leader of my herd. She's the best leader you could ever want. She'll always be there for you the best she can. She has a great spirit and is mature. She seems the perfect match for a leader.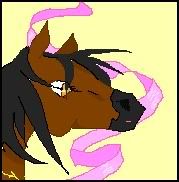 Lubrella
Lubrella, is a girl with a great spirit. I taught her to swim, she was a natural. We explored a hidden cave and found a pearl necklace which I gave to her as a symbol of our friendship.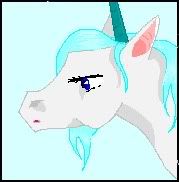 Pure, I met her on a beautiful night. I feel at home when I'm with her, she's like me, both a land and sea animal. She can definitely be honest and trustworthy. When times are hard I know I can look to her. And not only that she is a healer like I!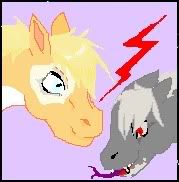 Razor, he's one hard stallion to explain. You see he has two ides that are quiote the opposite. I met him in the Artctic Tundra while I was searching for a herb for my latest cure and I was weary and exhausted. He helped me find shelter. But her also showed me his dark side which I admit was a total shock. But I always look to the bright side!
My Family
Sea, my mate. He's one of a kind. When I saw him I had a feeling inside my heart, like a puzzle piece had been found. He took all my sadness away from me so I was pure. Though we now live on 2 different terrains are hearts are always connected. I am of the land now and he of sea. I still meet him though. Our love is as bountifulness as the sea we swim. We've even had a foal!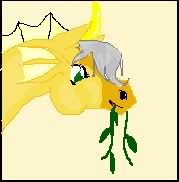 Bronze, my dear foal. She is a youngster and always into trouble. She has a power lying deep inside her but for now as a foal the power I sense will stay inside of her. She is quite like me, able to turn into a uni and peophin but her gentleness to the kelp is oddly fascinating. She enjoys days in the kelp with the otters.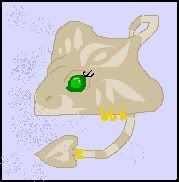 Elma, or Kathlelma. My loyal petpet. Ghotis are popular pets among where I lived when I was young. Mine was the most extra ordinary kind, the pattern ghotis. They were known for there extraordinary designs on there back and I was very proud of her. You may not know but I was born of the royal family. Jewelry was one of our most highly liked things. As you see she and I are both decked with ornaments.
Faerie, we're not technically related. But he is considered family to me, like a little brother I never had. He's so young but he is far smarter than an average youngster. We came together to the herd, both searching for a better life. He's definitely good to have around, you should try talking to him.

Adoptables

So I bet you came for my adoptables. Well these things aren't the nicest detailed adoptables you'll find but they are nice and I did put effort into them so I expect you to take good care of these adoptables. So follow these simple rules.
Trades: Open
Requests: Closed

1.do not take it if it's not yours
2.do not edit them besides resizing
3.No saying you created them
4.Do not put them in any contests.
5.Have fun!
6.They have to link to this page

neomail lisazhu if you want one.
I have uni and pheophin ones.

Waiting List
1.
2.
3.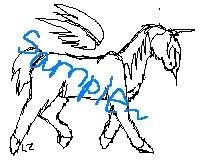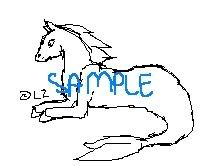 Pick Up


Reflections
Count:5
Award
The rules are fairly simple to earn this award but the award itself takes a lot of work to earn.
I want NO stolen work of any kind
Nice readable font, a few pictures or a large detailed picture of you neopet, a medium length or longer story to go along with your neopet, A statistics section with valid information, and any other sections will help greatly.
Linking this page will increase your chances
If you'd like to apply neomail lisazhu stating your pet and where I can find it's petpage. I will also hand this out randomnly

Are You Stealing? Better not be.


My Awards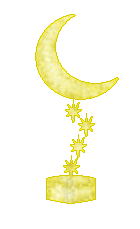 Gifts of Art

Feel free to draw art, just neomail lisazhu when your done. Copy and Paste into the URL box to see them in full form.
http://www.magsi.com/lisa/images/Seaandlolly.png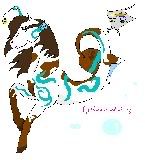 http://img250.imageshack.us/img250/4015/lollyfanartox1.png

http://img134.imageshack.us/img134/2686/watertd7.png



Diagram

NEW ONES UP!

Uni form
Copy and past in your url bar

http://i66.photobucket.com/albums/h264/lisahzhu/Newlolly.jpg

Peophin form
copy and paste and put it on your url bar

http://i66.photobucket.com/albums/h264/lisahzhu/Lollynewer.jpg



The End

Sunlight filters through the surface dancing on the ocean. The mare nodds her head gently. The breeze ruffles her sleek glossy mane. Her eyes glitter with luminous light. "Go on, your time has come," She said gesturing towards the way which you have come. The end has arrived.
| | |
| --- | --- |
| counter started on 7-29-o7 | Character, art, Story (c) to lisazhu |