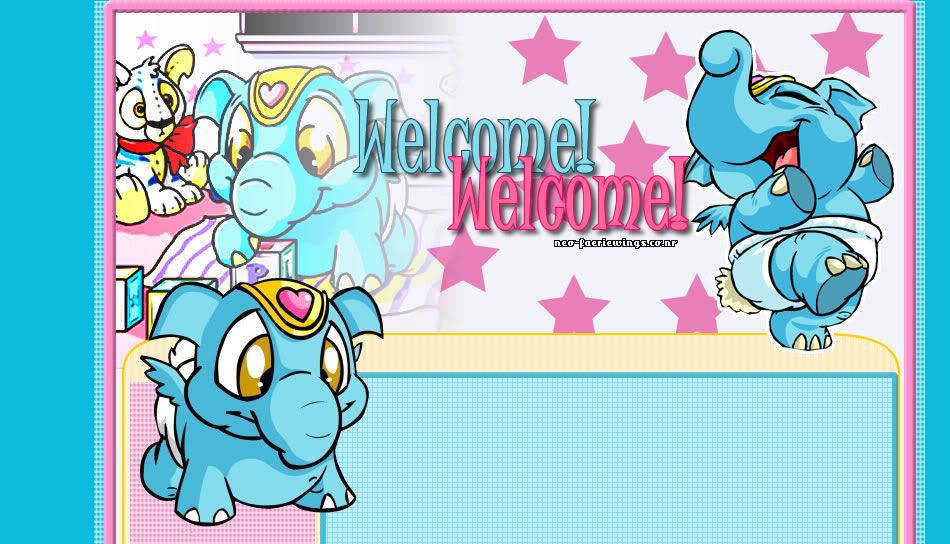 If you would like to add a pet please fill out this form and send it to LEIAFALL01
Age:
Level:
Gender:
Hit Points:
Strength:
Defence:
Movement:
Intelligence:
Rules:
Please check out the rules for adopting here Rules

Welcome to Leia's Adoption Agency!
Welcome my name is Leia, At my adoption agency I strive to find loving,forever homes for all of the pets thats in our care. If you would like one of the pets in our care and are able to provide a magnificent life for it, please neomail Leia or the pet's current owner.If you need to surrender a pet in your care, please feel free to neomail me and i'll make sure it finds a good home. Some of our pets come from our loving guild members. If you would like to join please Click Here.
Please see the Rules as they have changed for submiting a pet.
NEOPETS, characters, logos, names and all related indicia
are trademarks of Neopets, Inc., © 1999-2013.
® denotes Reg. US Pat. & TM Office. All rights reserved.
PRIVACY POLICY | Safety Tips | Contact Us | About Us | Press Kit
Use of this site signifies your acceptance of the Terms and Conditions