welcome!
Hello, guest! You have reached
SYNESTHESIA
, Fran's second attempt at an
anime/manga lookup site
(the first one failed because I drifted away from Neo and entered a year+ long hiatus, OTL).
This is the third version of the site, featuring the Kagamine twins, (OTL I am on a never-ending Vocaloid rampage). I got rid of the blog section because it was a hassle, and kind of useless.
Anyway, please enjoy your stay here, and remember to keep credits intact. Thanks!

Site last updated: 28 Feb, 2011
layouts
Newest layouts are on the top. Please use CTRL+F to search for a specific character/series, CTRL+A and CTRL+C to copy the code, and drag the smaller 100x100 image to URL bar for full preview.
sit back
hikaru hitachiin & kaoru hitachiin - ouran high school host club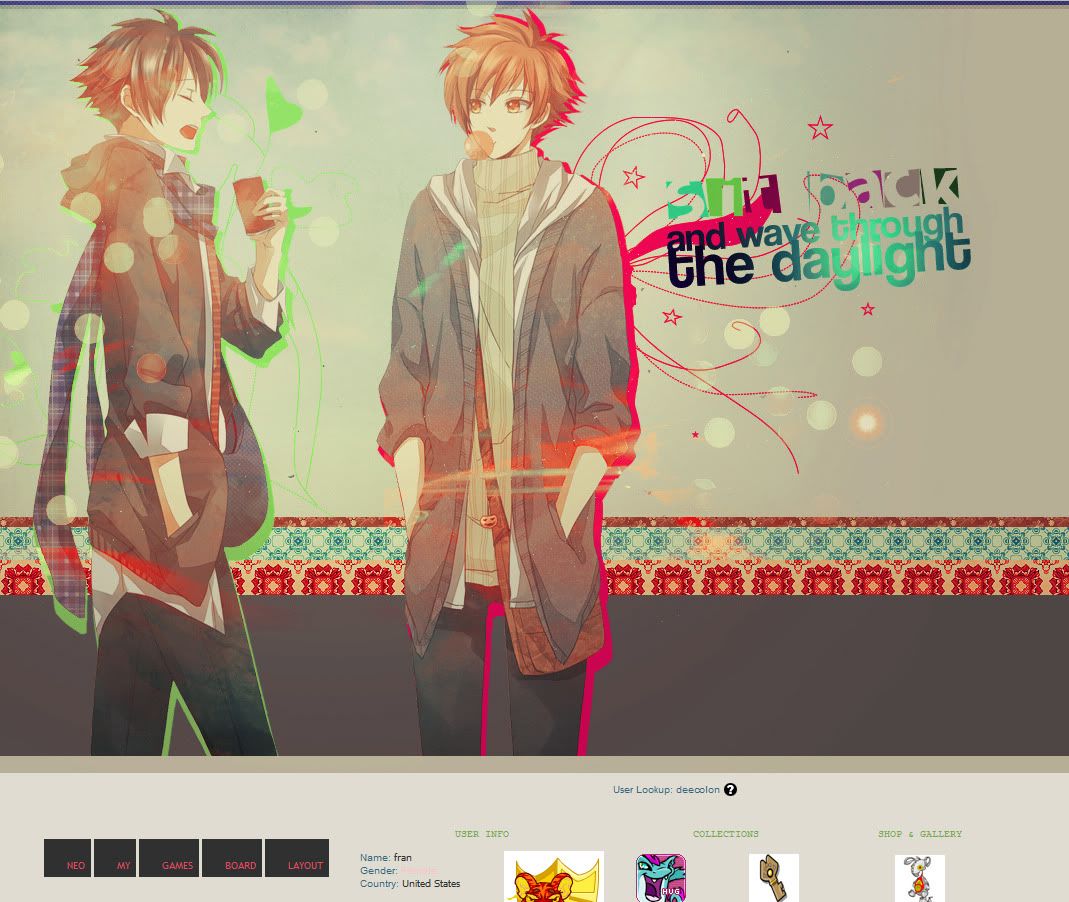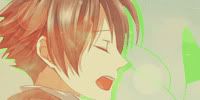 let's
battler ushiromiya & beatrice - when the seagulls cry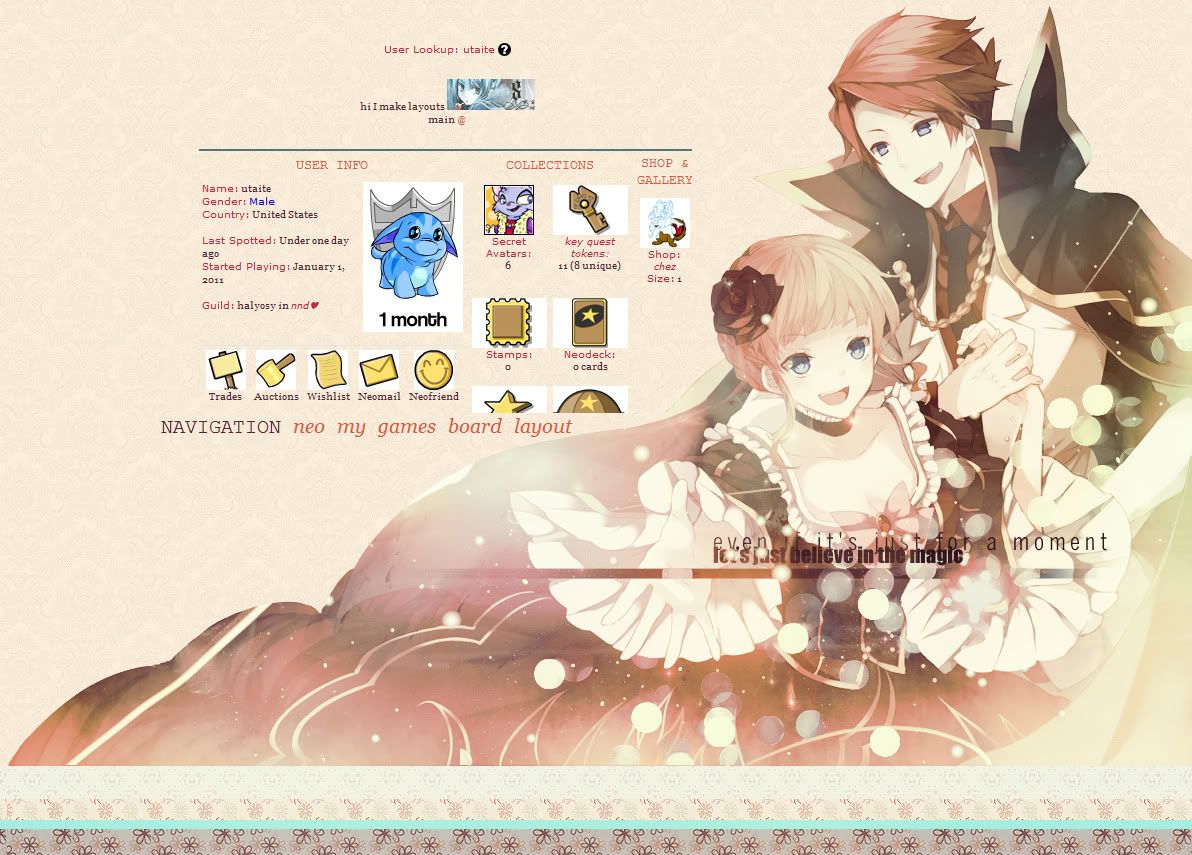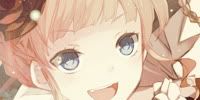 note: replace 'text-align: left; ' with 'position: fixed;'.
dead end
celty sturluson & hei - durarara! & darker than black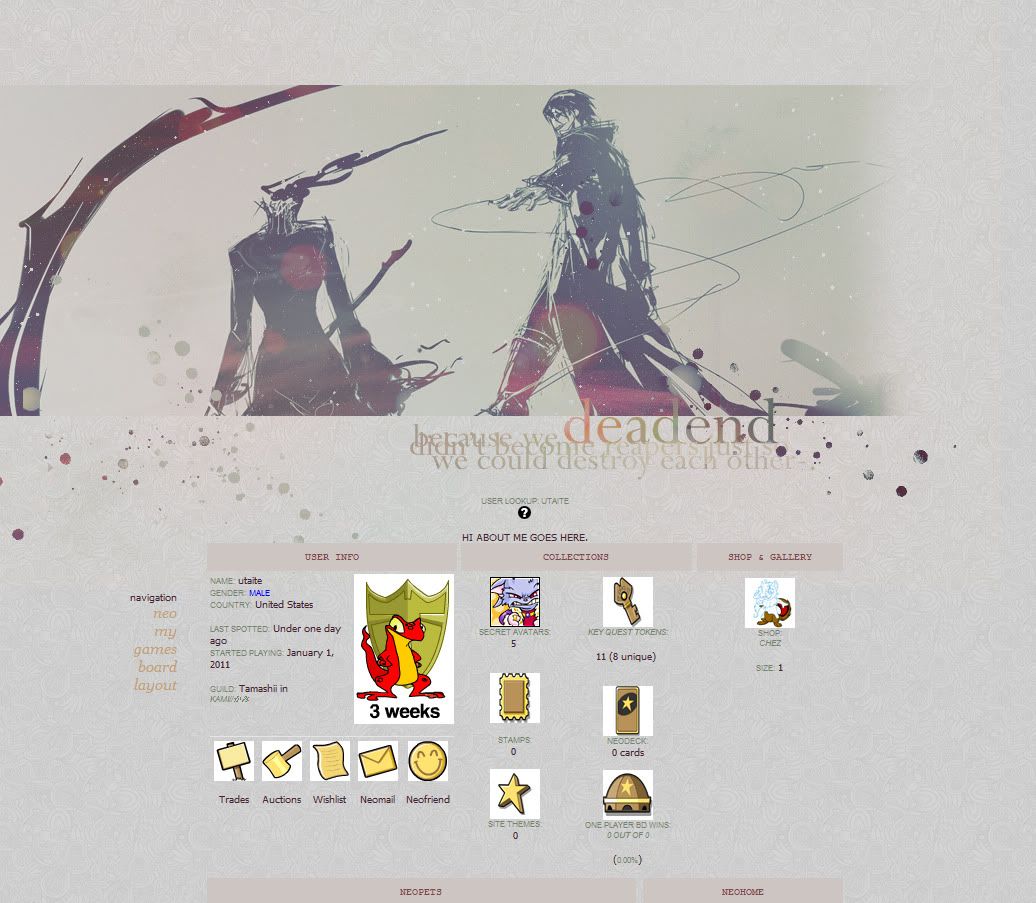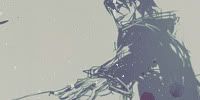 love is war
vocaloid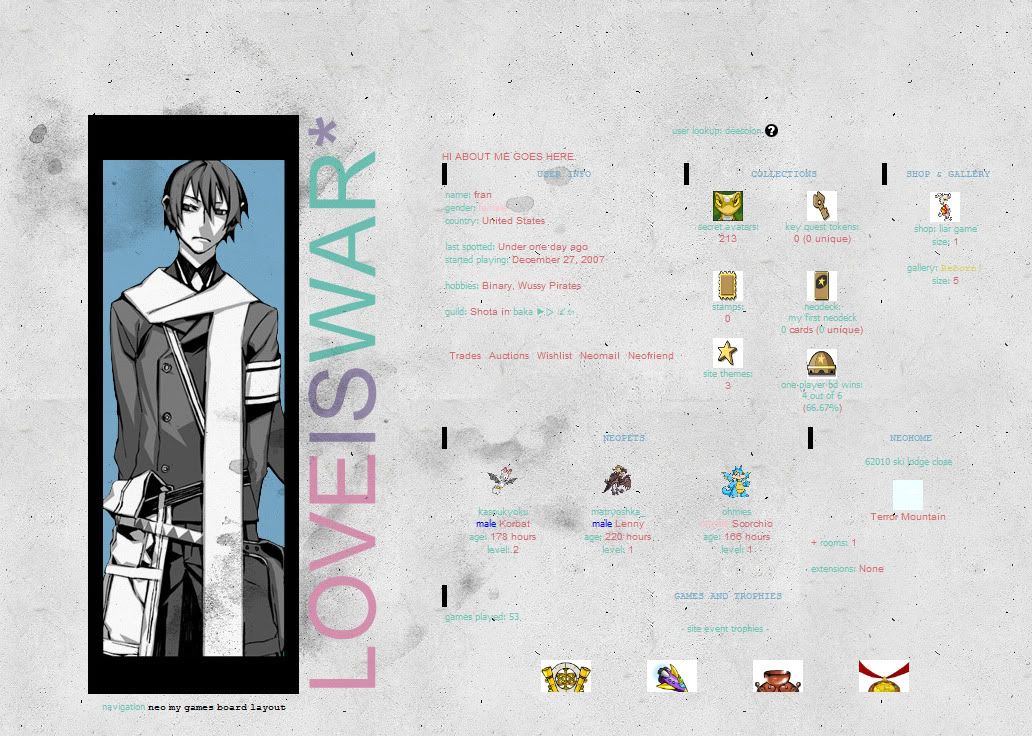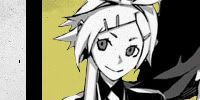 luka megurine
miku hatsune
kaito
meiko
rin kagamine
len kagamine
gumi
gakupo kamui
random
*changes on refresh
decimo
tsunayoshi sawada- home tutor hitman reborn!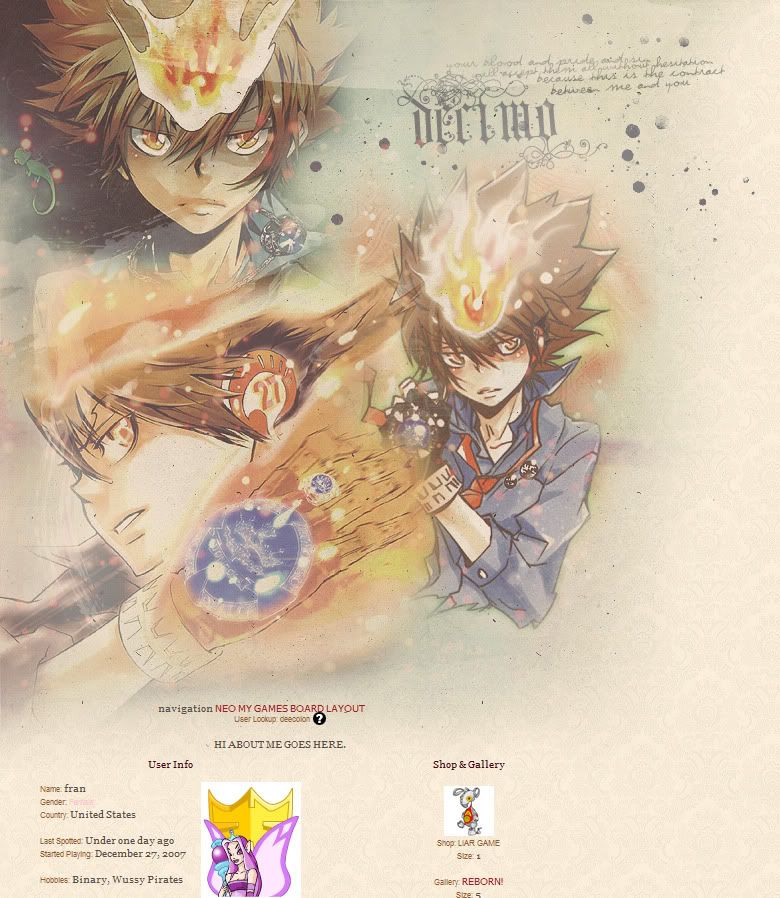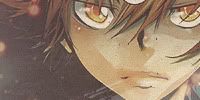 alice, darling
grell sutcliff & ciel phantomhive & sebastian michaelis - black butler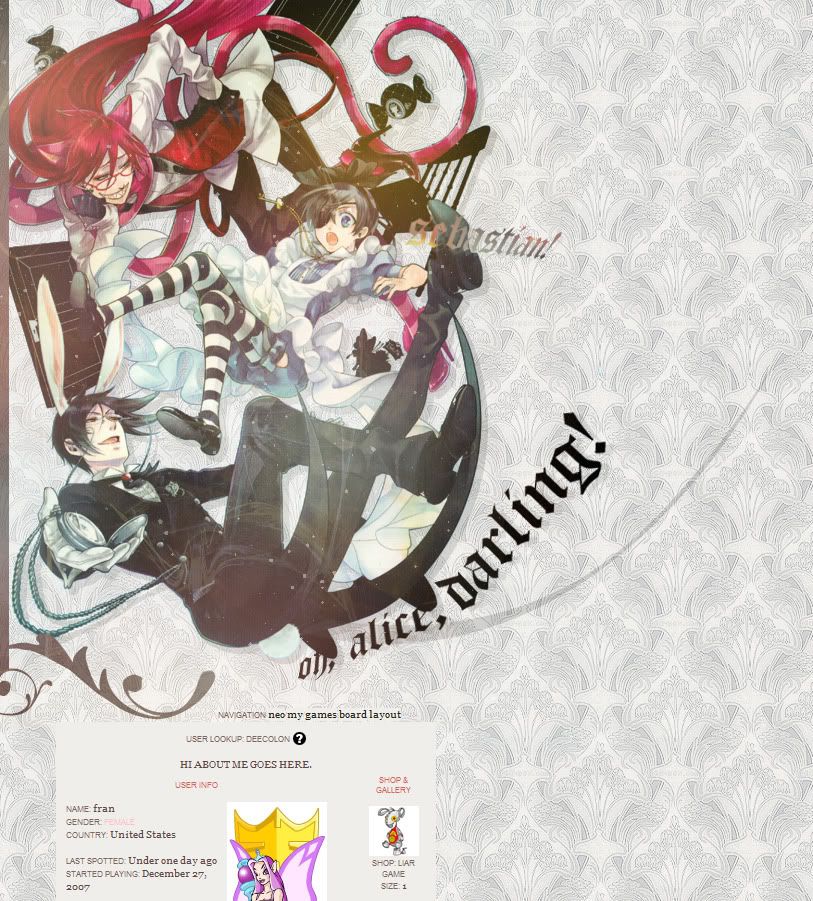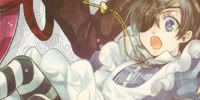 no such thing
suzaku kururuji & lelouch lamperouge - code geass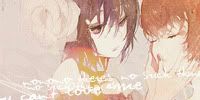 requests
I actually have a ~*~*special~*~* twist on the traditional request procedure. Instead of giving me a long rant (or lack thereof) about what kind of layout you have in mind, just neomail a picture (or two) that you would like to be made into a layout. Yep, that's it! While this means less work for you, it does mean that I claim full artistic freedom over your layout, and thus it may not turn out exactly like (or even close to) what you envisioned.
Additionally, I do not make layouts for specific people. Requests only means asking for a layout of an image you wish there was a layout of. After I finish your request, I will put it on the layout page for the rest of the world to use. To, you know, share the love.
Also, this time around, I'll be dealing in USERLOOKUPS ONLY. The main reason for this is that I can't be bothered to figure out what to do with link sections. I hate link sections.




affiliates
listed


become my affiliate?
I'm always open to affiliates. c:
However, due to many issues in real life right now I will update only occasionally. (I understand if I'm removed as an affiliate due to inactivity, sorry for the trouble.) Until I regain full activity, I won't be sending out any more affiliate requests, but will accept any that come my way.




site credits
brushes, patterns, and textures
aethereality, maorgh, 99mb, skylineillusions, ego-box, sanami276(da), vikyvampirs90(da), crazykira_resources (da)
images
zerochan, pixiv