Altador Cup VIII News
The countdown to the Altador Cup has begun! You can visit here to learn more about each team.

Looks like Team Tyrannia's goalie, Harlis Neyhbol, is replacing Mor Gollog on Team Moltara.


Thanks to Jellyneo
Labeh

Daily Predictions




YYB: RI SlS: RI MSN: RI SoSD: RI





YYB: BV SlS: BV MSN: BV SoSD: BV





YYB: FL SlS: FL MSN: FL SoSD: FL





YYB: KL SlS: KL MSN: KL SoSD: KL





YYB: KD SlS: KD MSN: KD SoSD: KD





YYB: MQ SlS: MQ MSN: MQ SoSD: MQ




YYB: MI SlS: MI MSN: MI SoSD: MI




YYB: SK SlS: SK MSN: SK SoSD: SK





YYB: TY SlS: TY MSN: TY SoSD: TY
Match-Up of the Day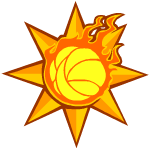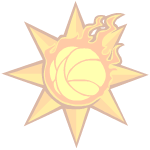 Altador vs. Altador
Blah blah blah blah blah blah blah blah blah
ACVIII Roo Island Scores
These scores are gathered from the Rooligan's board throughout a match. These are just representations of what Roo Island's scores actually are. They are not the numbers that TNT have, and are in no way exact.
Roo Island v. ???
Roo Island v. ???
YYB
-
YYB
-
SLS
-
SLS
-
MSN
-
MSN
-
SOSD
-
SOSD
-


Roo Island v. ???
Roo Island v. ???
YYB
-
YYB
-
SLS
-
SLS
-
MSN
-
MSN
-
SOSD
-
SOSD
-


Roo Island v. ???
Roo Island v. ???
YYB
-
YYB
-
SLS
-
SLS
-
MSN
-
MSN
-
SOSD
-
SOSD
-