Hello, guest!

size> Puppy Love is now CLOSED! But don't worry the content is being moved to my co-owned site:"Best Friends". This is happening because alot of people weren't accepting me to be their affie since my site didn't have alot of stuff. And, There's no point making it, if nobody likes it! This is not only because of that, it's also because school started and i can't handle 2 sites! I might start again if i feel up to it! A MILLION thanx to the GREAT affies who ACTUALLY accepted me! :) You guys rock!! This site would have closed a long time ago, if it weren't for you guys!So, affies you can take me off, but if u want, u can replace me with Best Friends!To be affies with Best Friends, please neomail me so we can put u up! :) Thank You and BYE!! I'll miss u guys! size>

Best Friends can be found HERE!

If you have any comments/Questions regarding my site or if you want to be affies with Best Friends, Neomail Me

Credits




Special thanks to: 1)queen__bee101(Owner of Expertise) for helping me
2)Kara's graphix for the mail icon!
3)weallgotleftbehind_x: For a link back icon
4)ashley_tisdale_1956 For another link back icon!
5)soccerchickaaaa for the Link Back icons!!
6)First Link Back icon by:FreeBlinkies.com
7)2nd blinkie by: Blinkie-you.com
8)Name tags by: Blinkie-you.com
9)Boingdragon.com for the counter!
10)Best Friends,Ellie's Graphix,Instant Star Designs,
Teardrop Designs,Shining Star Graphix,Millsberrylover's
premades,and Backstage Pass for the awards! :)
Awards!Thanx to you all!

An Award to all my Affies:




From Best Friends:

Thanx to u! :)
From Ellie's graphics:
Thank you sooo much! : )
From Instant Designs: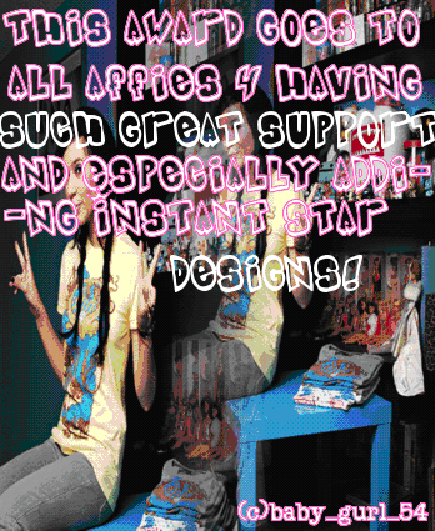 Thanx! :)
From Teardrop Designs:


Thank you very much!
From Shining Star Graphics:

From millsberrylove's premades: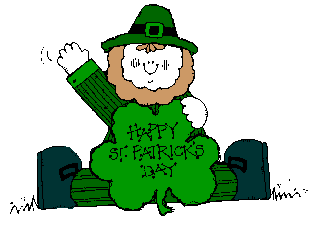 Thanx to Backstage Pass!

From Jukebox Designs:


Thank You! :)
Affiliates!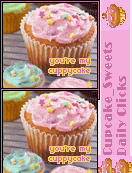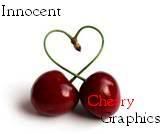 Counter
Started On:March 15/08
NEOPETS, characters, logos, names and all related indicia
are trademarks of Neopets, Inc., © 1999-2013.
® denotes Reg. US Pat. & TM Office. All rights reserved.
PRIVACY POLICY | Safety Tips | Contact Us | About Us | Press Kit
Use of this site signifies your acceptance of the Terms and Conditions