x
What do lenders look for?

TAKE NOTE PLEASE:
This page was made with the intention to help guide lendees on their quests - not as a directory of lenders.

May I please ask that you not Neomail anybody who has contributed to this site asking/begging for a lend.
Do not Neomail me asking for blanked-out usernames either because you will not get them.

Please use this page as it was meant and good luck getting lent.

Thank you for your co-operation.

the poll ● the answers ● sitely ● contact ● link back












x Back to what we were talking about:
WHAT DO LENDERS LOOK FOR?

THAT's the big question, isn't it?
What better way to find out than to ask them outright, right?



x So I, Josie (josiee13), went on to the AC and set about asking them: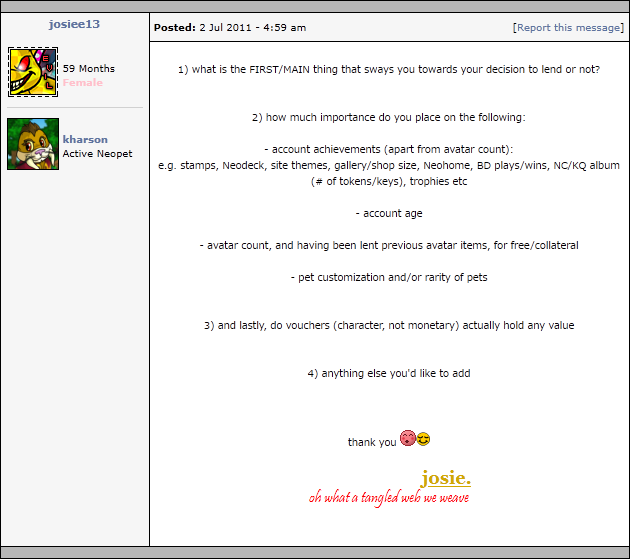 back to top
x
... and these were their answers: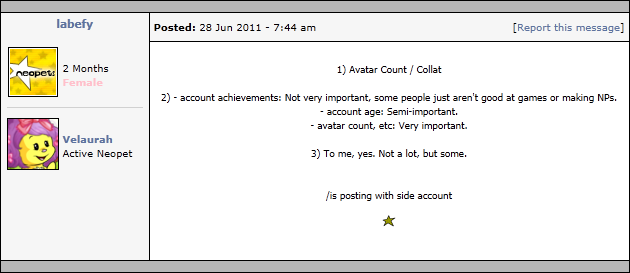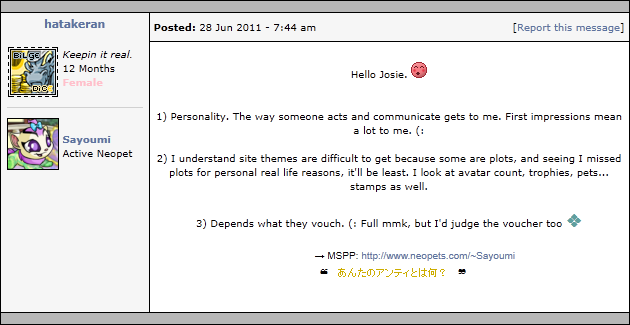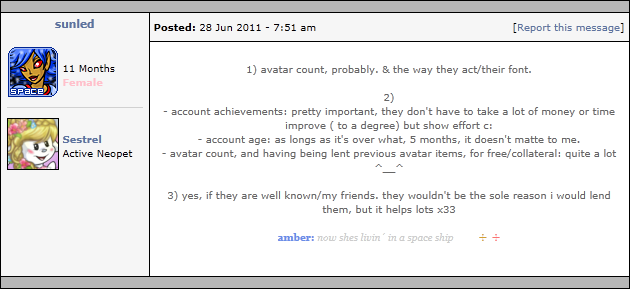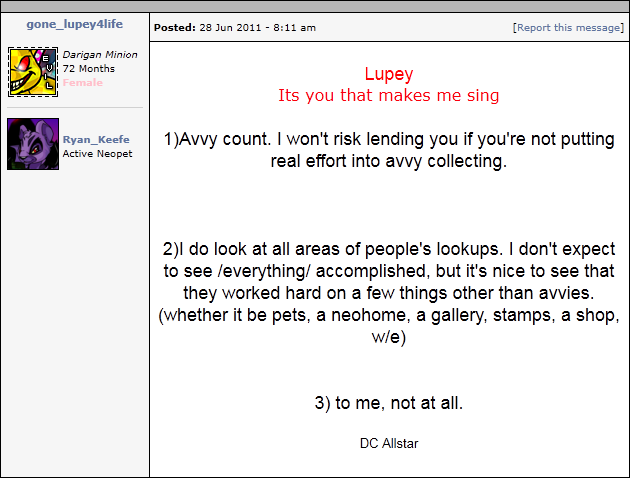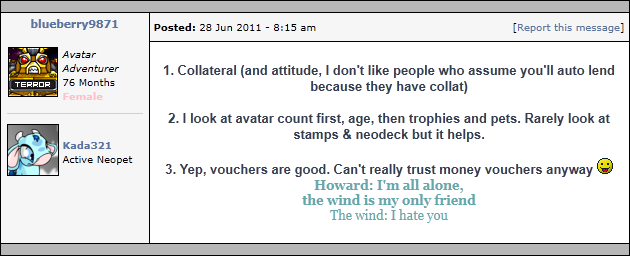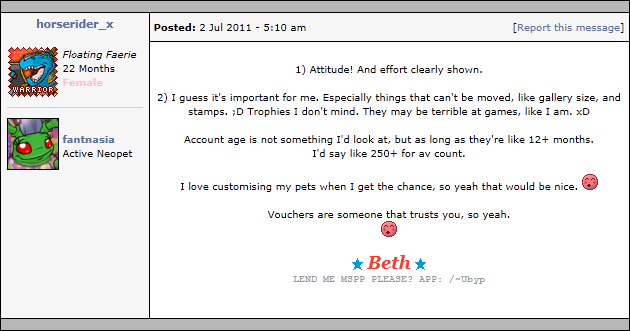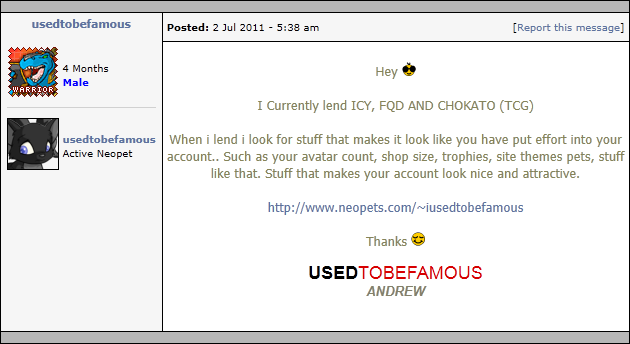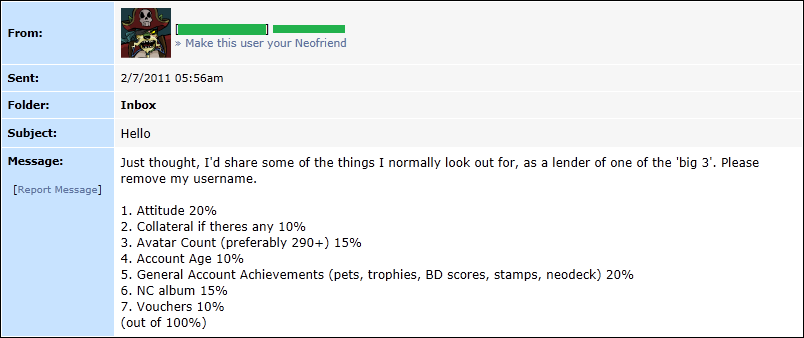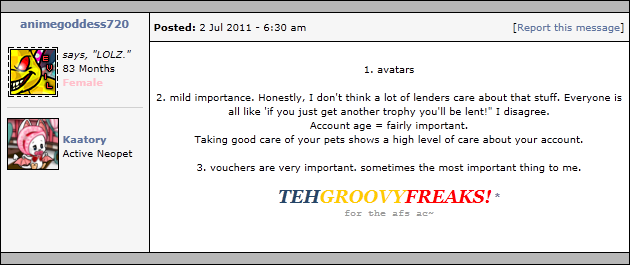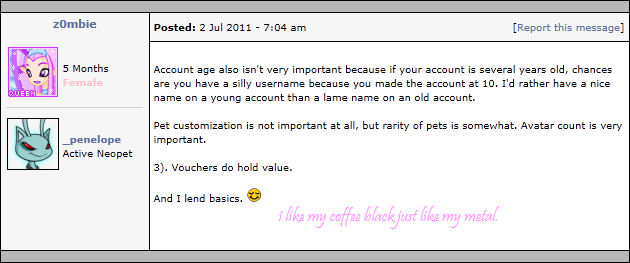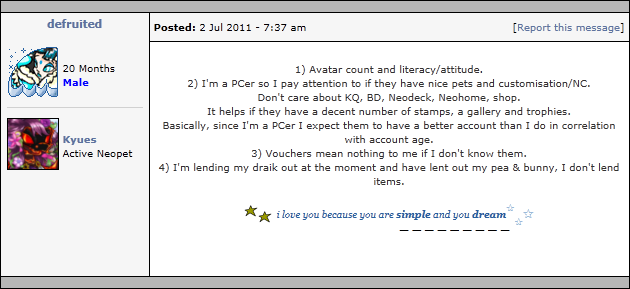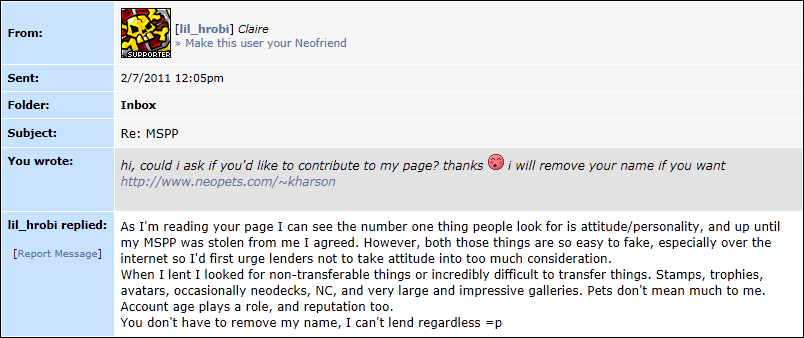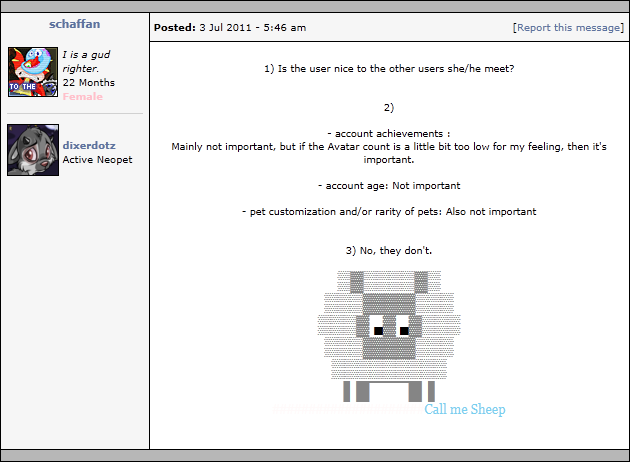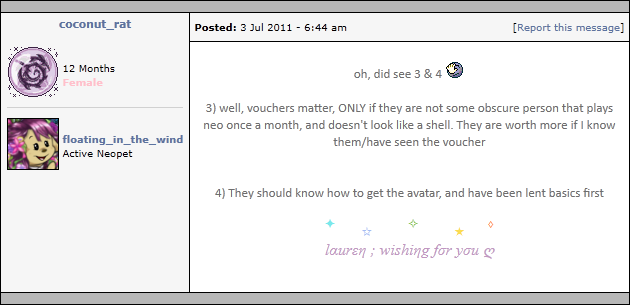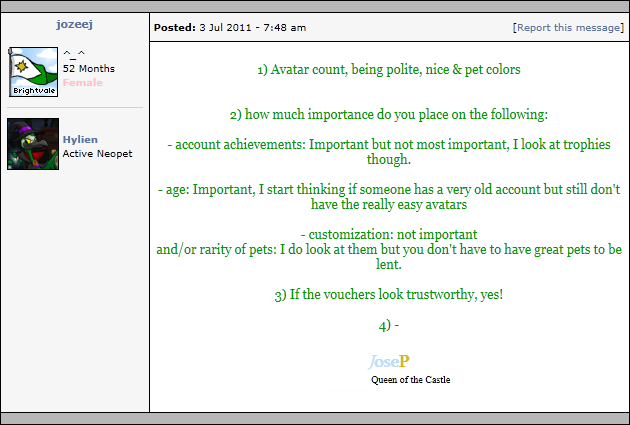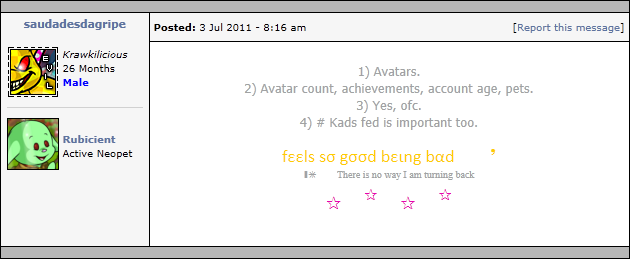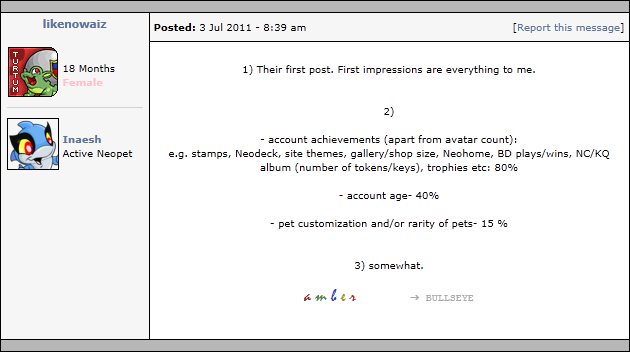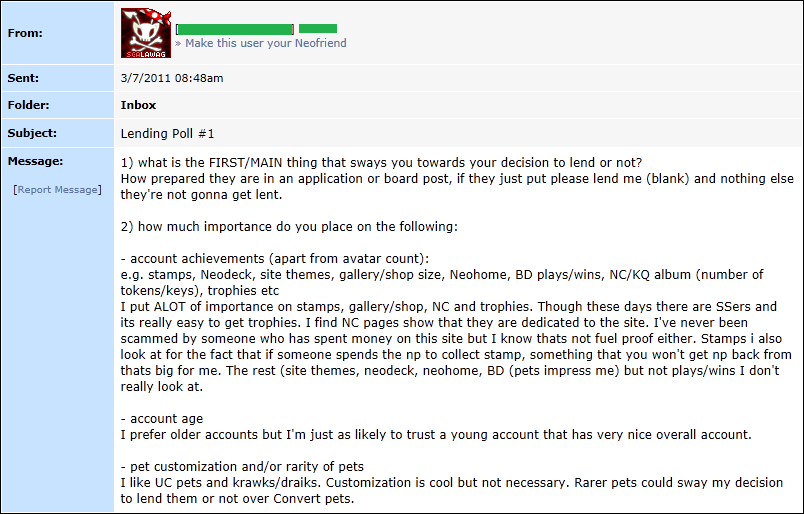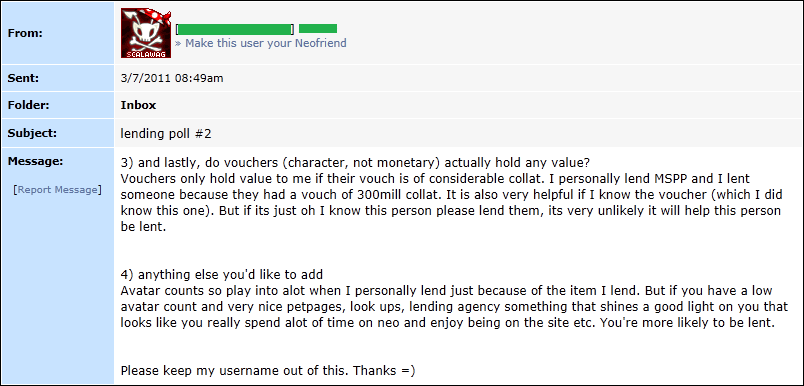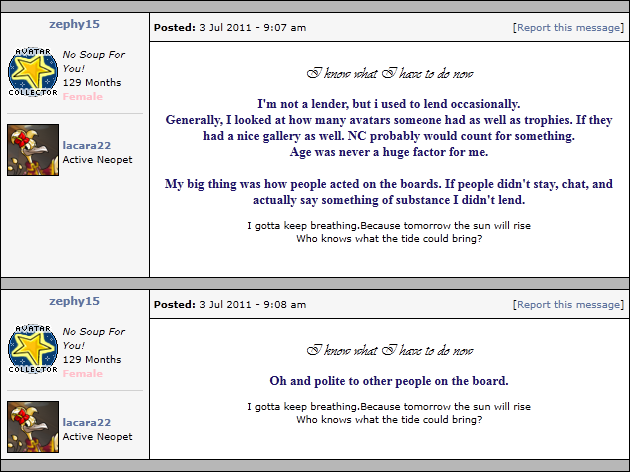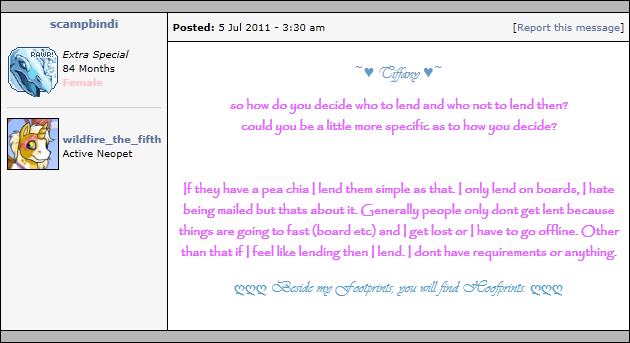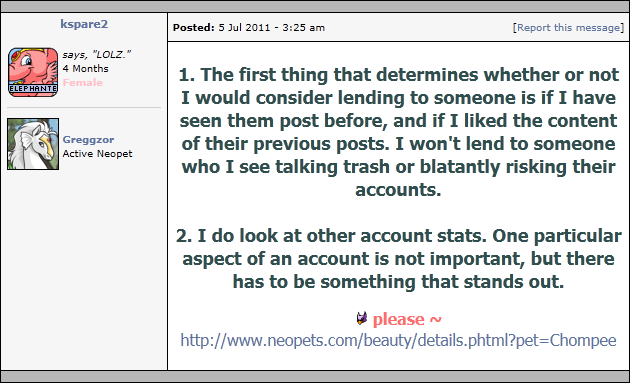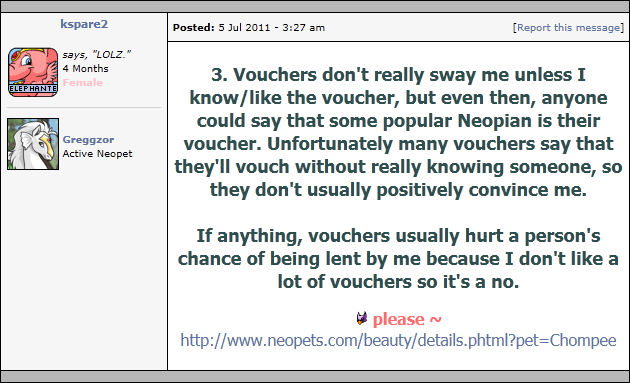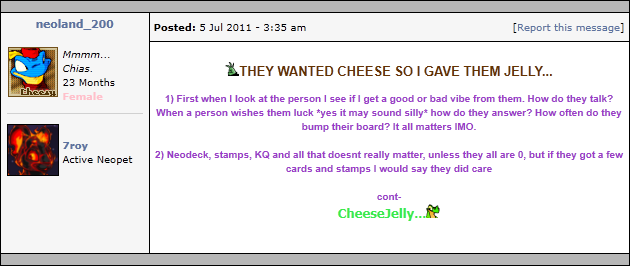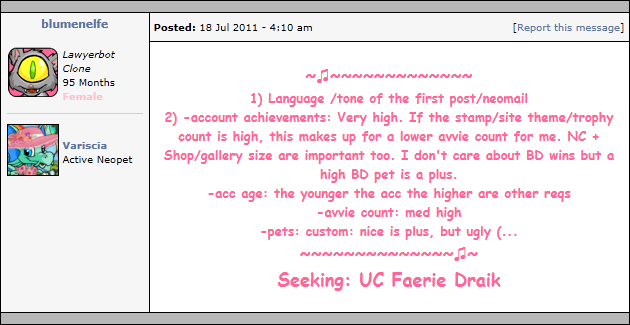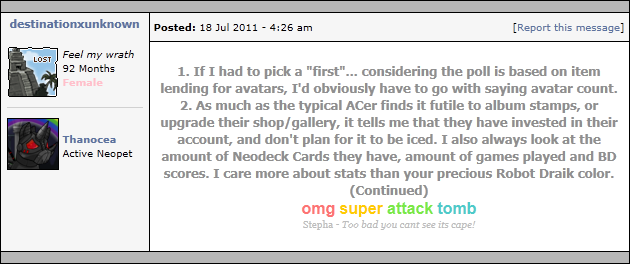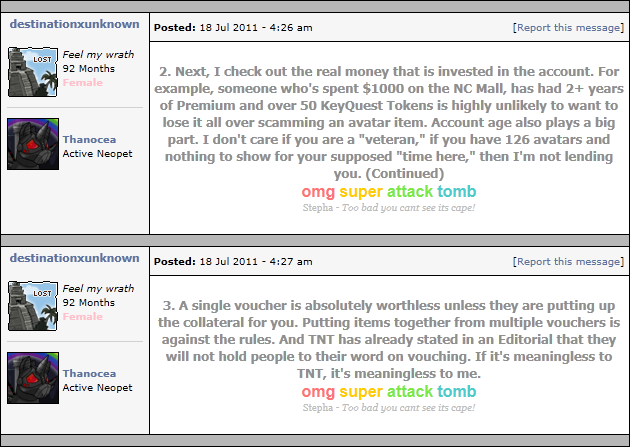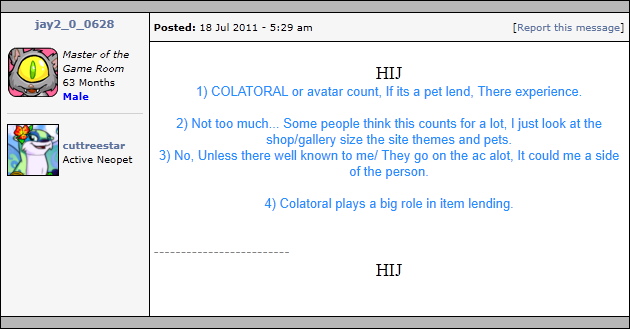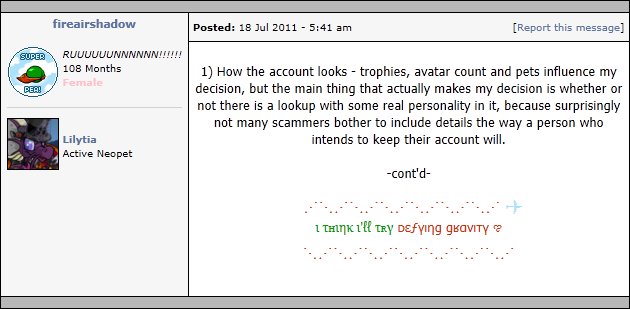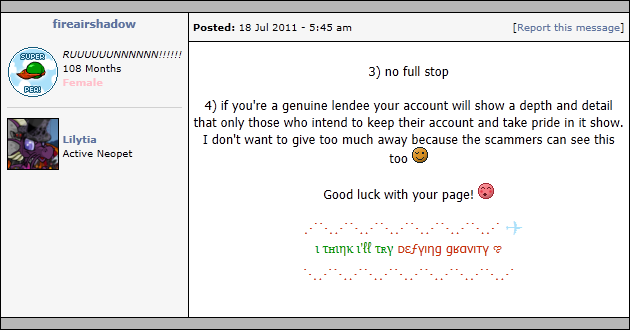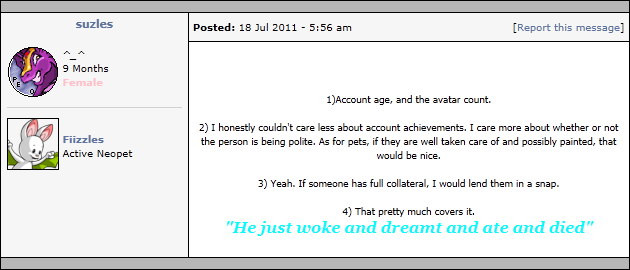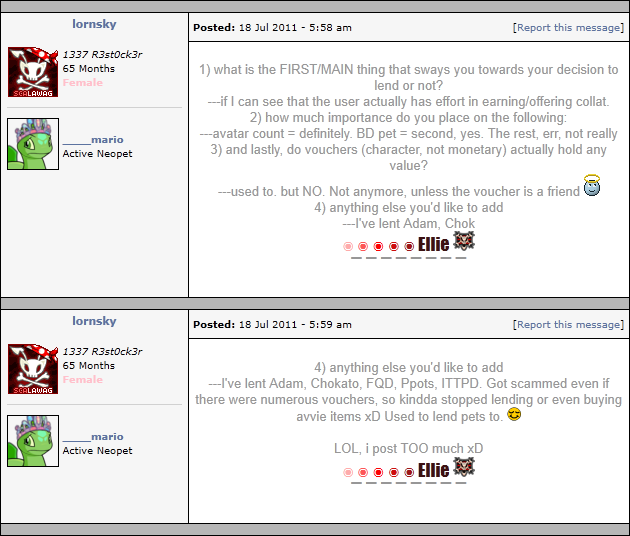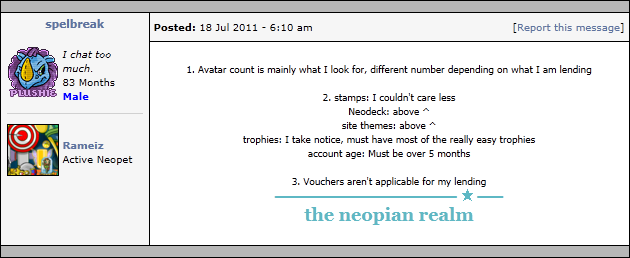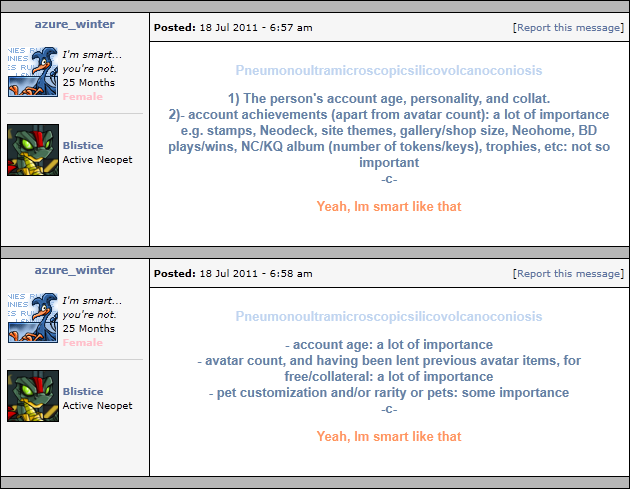 back to top
x
SITELY:
Item Pooling and Vouching Education 101
back to top
LISTED/REVIEWED AT:
back to top
x
CONTACT:


Neomail me if you wish to add your view/opinion :)

x
LINK BACK:


credit: Lizz





credit: Fly



back to top


NEOPETS, characters, logos, names and all related indicia
are trademarks of Neopets, Inc., © 1999-2013.
® denotes Reg. US Pat. & TM Office. All rights reserved.
PRIVACY POLICY | Safety Tips | Contact Us | About Us | Press Kit
Use of this site signifies your acceptance of the Terms and Conditions