I'll be forever yours, love always, Mandy.
Sorry, sorry, I had to channel my inner teenage self since that song was totally written for me to use for the rest of my life. Maybe not but yeah. Hi, my name is Mandy! It's my real name, so if you ever call me Amanda and you see light puffs of smoke coming out of your computer screen, it's probably reflecting my rage at being incorrectly assumed that Mandy is a nickname. But I swear I'm a nice person!!
I've been a member of this site since April of 2001 (I had an account just a few months older than "suzerz" but that has long since been purged and forgotten). I guess you could say that I'm slightly addicted to neopets, although my main reason for signing on is my guild, Omneo. I'll tell you more about them shortly.
Off of neopets I have a cat named Sophie. She just turned 3 and she is my world. I also have a boyfriend named Chris and we've been together for 8 years. I have a degree in History (I know it sounds useless but I really DID have plans for it until the recession hit the same year I graduated) and right now it's just a piece of useless paper. I'm tossing around the idea of going back to school but as of now, I don't know what I want to do. I enjoy trail running (if you call what I do running, it's more like a jog, but atleast I'm not on the couch!!) and I'm also a fanatic about fishing, camping, geocaching... basically anything that will have me outdoors. I also love to bake and cook and hope to one day run a somewhat successful blog to share my recipes.
On Neopets, I enjoy collecting items for my Apple Gallery, although currently I believe I'm only missing 2 or 3 items, so that's mostly complete. I'm also currently working to get to 320 avatars, but I'll post about my goals on that little tab up top! The main reason I come on to neopets, besides to stare at my beautiful pets, is for my guild, Omneo. Our guild will be 7 years old this year and it's still the fun, family atmosphere it's always been. I joined in 2008 and after our former leaders left the site, I became the leader. Omneo is (in my opinion) one of the best guilds on the site. We are more like a family, many of us have been members for years and we enjoy talking to and helping one another in aspects of both neopets and real life. We've been around a long time and I plan for the guild to remain for a long time to come.
I have many permanent pets, which you'll learn about if you click on "My Pets" in the handy tab above. I'm currently trying to come up with characters for my pets, so hopefully one day everything will be complete.
As I said, I have several permanent pets. Here they are :)
Lidaei.
Lidaei was a parting gift to me from my best neo friend, earthlingdreamz (Kay). Kay kept getting her account stolen and finally gave up. Lidaei is my absolute favorite pet, not only because she's gorgeous but because of who she is from. She is very shy and timid. She often finds it difficult to talk while around large groups of people and many find her standoffish and rude but she's really just misunderstood. She's actually very sweet when you get to know her. She will absolutely never in my life time be UFT, so please do not ask me.
zraikly.
zraikly was also a gift to me. He belonged to a friend of a friend and he was her favorite pet. I am honored that she gifted him to me. He is gorgeous (can you tell that I'm a huge fan of UC art? TNT just destroyed most pets when they changed the art). zraikly is a member of royalty. He is a prince who is well liked in his kingdom. He is a fair but just ruler. Many of his subjects adore that he is kind and giving to those who deserve it, but he can also be harsh to those who break rules. You really don't want to cross him. He will also never be UFT, so again, don't ask.
Verosaur.
Oh, Verosaur, Verosaur... Verosaur is named after one of my closest friends on the site, Vero. Verosaur is my permanent labrat, and I like to dress her up ridiculously. I don't think I'll ever dress her up seriously again, mostly because Vero also has a labrat named after me (Suzerz) and seems to laugh when she zaps into a Kau. RUDE!!!

Verosaur doesn't really have a character per se mostly because I like to think she's a lot like her namesake. I'd rather not tell you about Vero's personality in fear of her wrath, sorry.
Eilloz.
Eilloz is currently being zapped (for over a year) in hopes of turning into a Water Peophin. My intentions are for Eilloz to be a female, and I already have a customization idea ready for her when she's finally the right color. Eilloz is an adventurer and a free spirit. She considers herself the queen of the water. She can be kind, and she can be ruthless. If you are her friend, you can expect to be lead to some of the most amazing treasures that can be found in the deep ocean. However, if you anger her, you may find yourself lead into the scariest depths of the ocean. You have been warned.
Katrys.
Katrys was a gift from a dear friend, Kayla. I'm still trying to figure out who exactly Kat is, which is why she doesn't have a petlookup, customization, or character yet. Don't worry, I'll figure her out soon enough and she'll have everything she needs!
Penlee.
Penlee is a bookworm. She practically lives at the library; it's her escape from the cruelties of the real world. She is well-known by the librarian, and is often given extra time after the library closes to finish reading or researching whatever she's working on. She doesn't have very many friends which is why she often loses herself in her books. She's probably the smartest Usul you'll ever come across.
IAmPermaSilenced.
IAmPermaSilenced was a pet I created after my main, suzerz, got permasilenced for a first time offense. After 14 months, TNT reversed their decision and gave me my chat privileges back. She will not have a character, she just serves as a reminder that even small time offenses can get me into big trouble. Because of being silenced, I had finally given up and given away most of my items/np/nc/pets and greatly reduced my time spent on the site. She also serves as a reminder to not do that again lol
Cygne.
Cygne currently does not have a character or a permanent customization. I'm actually zapping Cygne for now, and I'm debating on whether or not I want to train him/her (always changing, thanks lab!!) to eventually try to trade for a better pet or to keep for myself. If I decide to keep Cygne, I plan to morph into a female Faerie Lenny, as I've been told that the name means "Swan" in French.
IanTaylor
Oh IanTaylor. He was one of my first pets ever created. He is slightly rambunctious and very friendly. He didn't always used to be a Tomato. Once upon a time he was a very ugly Baby Chia, but the Lab Scientist told him about a fancy machine that could potentially make him beautiful. Ian hated being a baby, so he agreed and he was zapped into a Tomato. He wasn't sure if he was horrified or thrilled, but he was just happy to not be a baby! He will forever remain a permanent pet, however he will always reside on a side account.
Sevaris.
Sevaris was given to me by someone quitting on the PC. I saw the name and I was immediately inspired because Severus Snape is my ALL TIME favorite Harry Potter character. No, really, I even own his wand!! Sevaris is a loner, wondering the world while mourning the loss of his one and only true love. He likes to perform random acts of kindness that most people don't even recognize at first. It gives him the satisfaction that even though he's not happy, he can still bring happiness to others.
Goals
I have few goals left on this site but they are as follows:
310 Avatars
320 Avatars
Buried Treasure Avatar
Typing Terror Avatar
Completely finished gallery
Train Lidaei to 2250 HSD
Zap Eilloz into a Water Peophin (Thanks for letting me have your FFQ Alex!)
Adopt an UC Plushie Zafara
Wishlist
Wishlist
The Apple Loving Purple Elephante
Apple Core
Shell Beach Background
Haunted Weapon Silhouette Background
Snowy Cottage Background
Mysterious Forest Clearing Background
Dreamy Pink Hearts Background
Games Graveyard Silhouette Background
Shenkuu Silhouette Background
Faerie City Balcony Background
Elegant Draik Wig
Elegant Draik Dress
Cover of Darkness Foreground
Ornate Mirror Reflection (nc)
Gathering in the Glade Background (nc)
Clear Forest Sky Background (nc)
Lavender Trellis Background (nc)
Faerie Quest Cookie(s) (nc)
Crabby Apple(xinfinity)
New Years in Lost Desert Background (nc)
Spooky Portrait Hall Background (nc)
Oct212011
nah
Dailies

Altador

Anchor Management

Apple Bobbing

Bagatelle

Bank Interest

Battledome

Coincidence

Coltzan's Shrine

Deserted Tomb

Faerie Caverns

Food Club

Forgotten Shore

Fruit Machine

Giant Jelly

Giant Omelette

Guess the Weight

Grave Danger

Grumpy Old King

Healing Springs

Kiko Pop

Lever of Doom

Lunar Temple

Meteor

Negg Cave

Neopian Lottery

Qasalan Expellibox

Rich Slorg

Stock Market

Symol Hole

Test Your Strength

TDMGPOP

Tombola

Fishing Vortex

Weltrude's Toy Chest

Wheel of Excitement

Wheel of Knowledge

Wise Old King

Wishing Well

Lab Ray

Petpet Lab Ray
Games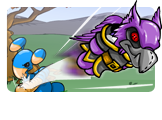 Kass Basher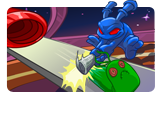 Splat-A-Sloth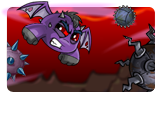 Darigan Dodgeball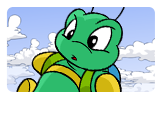 Mootix Drop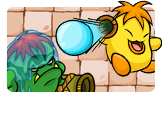 Chia Bomber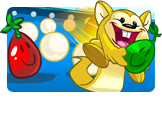 Meerca Chase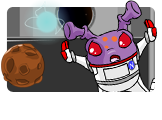 Zurroball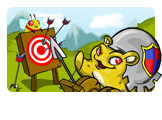 Ultimate Bullseye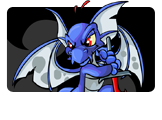 Escape From Meridell Castle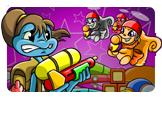 The Usul Suspects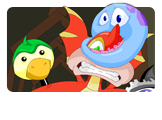 Petpet Rescue
Bookmarks