Welcome!
Welcome to my Shoyru adoptable page! This is my first attempt at making adoptables...hopefully I'll get around to making other species one day!
Updates
Jul 10: Sarah, thank you so much for the page makeover!! And thanks Rita for helping me add the pic. :*
Rules
Always link back
Do not take credit for my work
If I make you a custom adoptable....please use it!
Last but not least, ENJOY!
Adoptables
Feel free to re-size these if you think they are too big/small.
Blue://Yellow:
Green://Red:
Painted shoyrus:
Grey://Mutant:
Pirate://Plushie:
Chocolate://Faerie:
Baby://Desert:
Royal Girl://Royal Boy::
Pink://White:
Shadow://Cloud:
Snow://Sketch:
Maractite://Maraquan:
Strawberry://Disco:
Glowing://Island:
Rainbow://Halloween:
Zombie:// Christmas
Magma:// Wraith:
Camo:// Speckled:
Gold:// Silver:
Jelly:// Ice:
Dar:// Robot: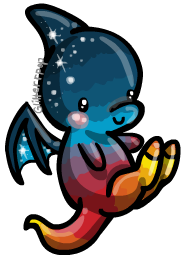 Eventide:
DISNEY Princess shoyrus:
Snow white://Cinderella:
Ariel://Mulan:
Belle://Jasmine:
Pick ups
Pick me up and hold me tight
Portfolio
(customs)