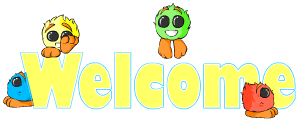 Fuzz and Feet

Navigation


Create a Jubjub

Jubjub Central

Jubplore

Jubjub Arcade

JubMail

Jubjub Shopping


JubChat

JubNews

Jubjub Stuff

JubHelp



Welcome!


Greetings guest!


Welcome to the Jubjub Rainbow!


To list your Jubjub, please neomail me with the name and color.
The starred ones (*) are MY jubjubs. Me being mathgeek789.

Rankings
Current leader: Baby
Runner up: Blue



Jubjub Count: 168



Small side note: Sometimes, I'm too busy and forget to add your jubjub.
If this is the case and you do not see your jubjub's name here in a week, please neomail me again. Thanks!




FAQ

How do I get a jubjub?
One way is creating one. Go to Create a Pet, and click on Jubjub.
Another way is buying a Jubjub Morphing Potion. Try the Trading Post for good deals :)

How do you get a Garlic, Clay, or Coconut jubjub? They don't have paintbrushes for those..
The only way to get coconut or clay is the lab ray. However, the lab ray is random, so I'd brace myself.
Garlic is also a color from the ray,
but there have been rumors that if a jubjub eats enough garlic food items, it can turn garlic.

Jubjub Avatars




This one is already in your avatar list! YAY TNT!



Visit the lookup of any jubjub. Well, that should be easy, considering you're at a jubjub directory!



This one is a little harder. You must feed your Coconut Jubjub a tropical food.



Get 15 or more correct guesses in the game Tyranu Evavu.



Use a transmogrification potion on any of your pets.



See the Jub Zambra show at the Tyrannian Concert Hall. Be sure to buy a ticket!



See the lookup of any Tyrannian Jubjub.

Famous Jubjubs

(Everyone had better know this jubjub) Shop Wizard: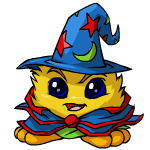 (A friend wrote a wonderful poem about the Shop Wizard.
You can read it here.)

(For those without Premium)
The Super Shop Wizard: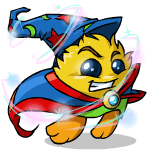 The Perfectly Flat Rock Quarry workers (in Altador):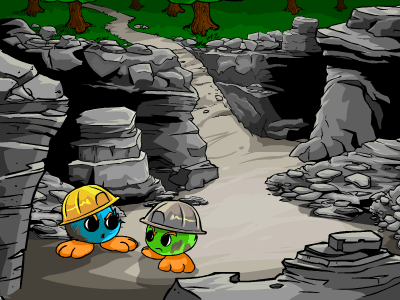 Jub Zambra (from Jub Zambra & the Cobrall Charmers):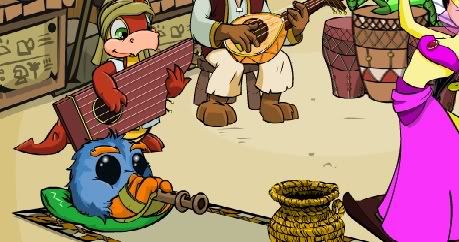 Selwick Foss, the left defender for Terror Mountain:




Boraxis the Healer: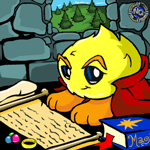 Did you know?

Mark your calendars! Jubjub Day is June 6th!
There are 25 Jubjub shopkeepers. (All adorable, of course!)
There are 17 Jubjub greeting cards you can send to your friends!
There are approximately 6,474,793 jubjubs in Neopia, making it place 9th in counting :)


The Jubjubs





Baby
*littlemathgeek
potato2778
Aamarian
teizail
Melydee
FufflyFeets
lemonlime_287
jemi258jemi2581
Splendifferis
ChibiJubbieWubbie
misscutie101_1
Pinpurl
Figgy1993
lala_972
Flooper_5_5
Jessie_girl_1_2_3




Blue
*sajwilw
*Cuddles4986
Tzarianne
Lalum_Lycian_Dancer
Baby_jubby_17934
Jack_Melhorn
neoflicker860
Jubbealeigh
harrie_bear
auristi06241
chryzandra
Gagainaa
bobzach23
xlx_pELUchiN_xlx




Brown
almeorca




Christmas
BigSamDaMan
Mr_Fluffy_101
Caiibree
Juby_60_1
__G_o_h_a_n__
Lill_Furrball
Milotako
Jubbers1591
nguyentiffany_678
treyton_is_hot_009
Londers




Clay
Woolie_De_JubJub
vanderellabondella1
Saphona




Cloud
Carozay
baby_cuckoo
fluffienutter
miss_twizzle_
cheauka
Elyvette
zeekiboo
ManifestDestiny




Coconut
Poiquilo
fuzziecoco
Raeark
zerotomwong
seacrets




Darigan
Faeyex
Upgraded




Disco
*Zzzzzzapp
Snow_bunny600
sara_summer_babe




Electric
jula514__38




Faerie
NymeriaSnow
Gebbiy
JubJub007_6_6
Amigo_04
Miley4249222
NeoJubby
TheSleepingSun




Garlic
Endless_Waltz
Kibahoc
JoJo_325_neo
HubbleBubble_93




Ghost
*kikibaby613
Kaemii
Balligafitti




Glowing
glows_in_the_dark




Gold
Endirida
peldox
_wuzzlez_




Green
custard101101
LilJubbie08




Grey
Mike_Shinoda7835
fuzzydepressed
jubbycute17
sparkles_5248
MillieGuedes
bloblie




Halloween
*king_jubjub_kool
kissme788
bluejeangenie




Island
Armethalieh
Coruvial
Ununni




Maraquan
Labrunir
Sparkiey___
Wreal
kataraswaterwhip
heart_3_3
o0_Benji_0o
okas_




Mutant
SAM900246
Afuredasu
crazy_collector
sloki375
deannie943188




Orange
bB_holic




Pink
None



Plushie
None



Purple
JerriLynnAnn




Rainbow
Liobbyoo
prideandnotprejudice
Star_Glow77887
Guertey
GigglesSoCal
Rhythmique




Red
Dre136
fluffy_hallo
kuitsiekoot
_XOXO_babii
mrjubbles_
mrtubbles_
Jubbinson




Robot
bluey_2red
Ghlae
Aikilu




Royal Boy
None



Royal Girl
None



Shadow
Hegemony




Sketch
Blueflynck




Skunk
*Xeaukie
Paul_Wall_Luver
miabecksccr97




Spotted
*joobayjub
patch_may05




Starry
*star_luner
theflubbyjubjub455
NicGareiss




Strawberry
*Abercrombie10492
ImACuteSparklyJubJUB
jubjub_cutie24_2004
x_X_xStarberryx_X_x
olimike
Aniestaesia
RunFast

Jubjubs in Memory:
Poofyoofyoofy




Striped
edwalle787873
Sundel
_StripeJub_




Tyrannian
Gudrianta
stupehhh
BloppyMcBlops
Veterasco
Jinneyes
Coco_Banana_




White
bobbob66022210




Yellow
*Jug357_neo
Fluffyduckie5993
BlueEyedGenious
x_jUbB_jUbB_BayBeE_x
j2oxxx
jooeybabi
lilfluffyball200
Lello_JubJub
sunshine_beauty8585




Jubjubs in Zapping
None





Link back to us!



Got Jubjub?
I'm a member of the Jubjub Rainbow! Click here to let your jubjub join!





Other awesome pages

Note: I am not asking for any affiliates. Do not ask.
I will put up any pages I deem worthy :)



NEOPETS, characters, logos, names and all related indicia
are trademarks of Neopets, Inc., © 1999-2013.
® denotes Reg. US Pat. & TM Office. All rights reserved.
PRIVACY POLICY | Safety Tips | Contact Us | About Us | Press Kit
Use of this site signifies your acceptance of the Terms and Conditions