Welcome!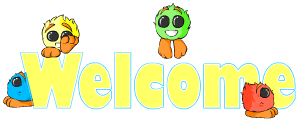 Welcome to .PetPet Palace.'s Guild Webbie!
This is where you will find everything our guild has to offer, our guild rules, frequently asked questions, our application to join, and any recent news we have :)
Melissa (TheFlyingFaerie12) is the guild leader.
Feel free to neomail her at anytime with questions, comments, etc!
Your neomail will be answered as soon as possible! (most likely within 1-2 days)
About the Guild
.PetPet Palace. is a private
neo-related petpet themed guild.
We always welcome new members who love to
CHAT
and do
ACTIVITIES
just like us! Something that makes our guild unique is our guild
POINTS SYSTEM
which is tied with monthly our
GUILD TEAMS
and
POINTS BATTLES
. Other unique things are the many
TROPHIES
you can earn which are displayed on our
MEET THE MEMBERS
page, guild
EVENTS
that happen everyday, and our
GOAL POINTS
which can be exchanged for stuff like paint brushes and petpets at our
POINTS EXCHANGE
! You can also make an "About Me" page on your pet page to be featured on our
PORTFOLIO PAGE!
We also have things that other guild have like
1NP AUCTIONS
,
AVATAR LENDING
,
WISHING WELL
, a
NEOPETS ADOPTION CENTRE
,
PETPET ADOPTION AGENCY
,
and wonderful
GUILD GRAPHICS
made by fellow guildmates!
We currently have an opening for someone who'd like to run a NEOPETS adoption center! Neomail theflyingfaerie12 for details!
Rules
.PetPet Palace. is active, friendly, and very involved.
To keep it this way, we have a few rules that will be enforced.
During our monthly "clean up" any members not following these rules will be pushed from the guild. If you are pushed, you are always welcome to come back, but you will need to follow these rules. If you know you will be "inactive" for a while, please neomail theflyingfaerie12 the circumstances in order to not be deleted.
The Rules:

1. You must stay active.

2. Treat others with respect and kindness.
The Golden Rule guys.. We were all taught that in Kindergarten.

3. We are a semi-lit guild. This means that you must type with correct spelling and grammar with minimal "chat-speak." Saying things like LOL, BRB, TTYL is fine, but do not make it excessive.

4. Follow all neopets rules.



The Requirements:

1. Participation in the
guild message board at least 30 times a month.

2. You must participate in at least 15 of the activities at least once a month OR donate to the guild donation shop frequently. (Participation in guild teams, 1np auctions, and all other guild features are optional but recommended.) View the activities page for a more detailed explanation of this requirement.


These requirements are not meant to push anyone out. They are here because we are an active guild with a member cap of 31. We only want active members - so if you are not active and don't meet these monthly requirements, we can make room for people who are active.
Ranking and Points
Guild points are how you will rank higher in the guild.
There are many ways to earn points!

Here is a list of the many ways you can earn points:


1. Earn 25pts just by joining!

2. Complete a bio form to be featured on our Meet the Members page for 75pts!

3. Donate to the guild at the Guild Donation Shop!

4. Donate by sending items to theflyingfaerie12!

5. Do the activities weekly!

6. Post in the guild messages!

7. Get caught advertising and recruit new members!

8. Make guild graphics!

9. Earn 50pts for each 1np auction you win!

10. Watch for any Hidden Points!

11. Win guild events!

12. Participate in the guild teams and mini events!

13. Random acts of kindness! (If any other guild member has done something nice for you, neomail theflyingfaerie12 about it)

14. Stay active!




Ranking System


Default Rank: Baby Fireball

5000pts: Kooky Kookith

20,000pts: Fluffy Feepit

60,000pts: Tough Turmac

100,000pts: Original Ona
Guild Trophies
Guild trophies are awarded for many different things like ranking higher in the guild, being Member of the Month (MOTM), completing certain Activities, winning the Points Battles, being the Top Donater of the Month, posting many times in the messages, outstanding guild achievements and MUCH MUCH MORE!
You can see the trophies our current members have earned on our Meet the Members page!


Trophies You Could Earn:

Guild Rank Trophies:



Bronze: 5000 guild points
Silver: 20,000 guild points
Gold: 100,000 guild points
Goal Points Trophies:



Bronze: 75 goals completed
Silver: 175 goals completed
Gold: 250 goals completed
Guild Event Trophies:

Member of the Month

Power Post-er

Top Donater of the Month

Outstanding Donater



Million Dollar Giver



Biggest Bidder

Recruiter of the Month

Points Battle Team Trophy



Guild Battledome Tournament
Activity Trophies:



Petpet Collection



Petpet Mystery Picture



Better Than You



Feed the Petpet



Caption Captain



Scavenger Hunt



Booktastic



Guess The Weight


Kiss The Petpet



Stamp Crazy



Rescue the Petpet

Number Matcher

Best Dressed Neopet
Other Trophies:

Super Star Member
Given at the end of every month
to everyone who completed
both guild requirements!

Graphics Wizard and
Guild Feature Leader

Random Outstanding Guild Achievements
Retired Trophies:
These trophies were given out
for a one time only event.

April 2013 Negg Hunt

Mascot Brush Donaters

Petpet Brush Donaters

Mascot Clothes Donaters

Mascot Patrons
Application to Join
Since we are a private guild, we are only looking for active members who are dedicated and friendly. If you would like to join, please complete this application and neomail it to theflyingfaerie12!
You will be neomailed a response within 1-3 days of receiving your application. The application may be too long to fit in 1 neomail. Sending it in two parts is fine (: If you are being recruited by a council member, they are able to invite you to the guild. You will be able to join for now until your application is approved (:
Thank you for your patience.


What is your first name:
How long have you been playing neopets?
Have you been in a guild before?
If yes, why did you or why are you going to leave?
How old are you? (no age requirements, just curious. We currently have an age range of 13 to late 20's in the guild.)
What are your neopets goals? (collections, avatars, nps, etc)
Why are you interested in joining .PetPet Palace.?
How often are you able to be online_
What are our TWO guild REQUIREMENTS?
Name one of our guild rules.
How did you find out about our guild?
Give us a small blurb about yourself. (hobbies inside AND OUTSIDE of neopets, things you enjoy, etc)
Looking through our guild features (points/teams, activities, adoption agencies, goal points, avatar lending, etc) which one do you think you're most interested in?
Anything else you'd like to add?

FAQs
.PetPet Palace. has been in action for about four months now.
During that time we have grown into a well established guild
with many different features being added all the time!
Because we are still growing, TheFlyingFaerie12 has received many questions.

Here are some of the frequently asked ones
and other important information.


FREQUENTLY ASKED QUESTIONS:

How often are the activities updated?
About once a week. The answers/winners will be posted for 1 day. Then the day after, new activities will be posted.

Who should I send my activity entires to?
All activity entries are to be neomailed to TheFlyingFaerie12. Preferably all in one neomail.

When will I receive my guild points for doing the activities?
Points for 'feed the petpet' and 'scavenger hunt' are added as soon as possible by theflyingfaerie12. All other activity points and "counts" are added at the end of the week when answers are being posted. "Counts" are the total amount of times you completed an activity for a trophy.

How often will new 1np Auctions be posted?
New ones are posted as often as theflyingfaerie12 can get them up. There is usually a new one everyday. Each 1np Auction you will earns you 50 guild points. Items in the auctions will usually be lower than the wizard's price. Sometimes there will be auctions worth more than 50 guild points for special items.

How many guild points do I earn for donating?
Every 1000nps donated is worth 100 guild points. Each item you send to theflyingfaerie12 will be counted as a guild donation unless otherwise specified.

Are all the guild pages and features run by TheFlyingFaerie12?
NO. The NEWBIE GUIDE, WISHING WELL, GOAL POINTS, PETPET ADOPTION AGENCY, NEOPETS ADOPTION CENTRE, PORTFOLIO PAGE, and AVATAR LENDING are all run by other guild members. EVERYTHING ELSE like the Activities, Guild Points/Teams, Meet the Members, Donation Shop, 1np Auctions, etc are run by TheFlyingFaerie12.

What are guild teams?
Guild Teams is an event hosted by the guild leader. Members who choose to participate form teams of at least 3 members and compete in the points battle. Team members are also able to participate in "Mini Events" whereas other guild members cannot. (Mini Event information can be found on the "Points and Teams" page.)

What is the Points Battle?
The Points Battle is one of .PetPet Palace.'s unique guild features where teams earn as many points as possible within a certain amount of time. At the end of the battle, the team's points will be added together to create a team total. The team with the highest total wins! More details about this can be found on the "Points and Teams" page.

What are Hidden Points?
Hidden points are words scattered around on guild pages, guild news (on the guild home page), mailers, and many other places.
They will look like this example below:
Hidden Points: Faerie
Whenever you see this, neomail the word to theflyingfaerie12 to recieve 50 guild points.

What is the 'Wish of the Week'?
Every week (on the day the activities answers are posted) Melissa will pick ONE wish from the guild wishing well to grant. The person Melissa picks to Genie for will typically have more than 2-3 wishes and the item she picks depends on how much is in the guild till. Hidden Points: Maraqua


Guild Mailers
Guild Mailers are neomails, sent by TheFlyingFaerie12, filled with lots of important information about the guild, guild events, news, etc.
Here is where you may be directed to read the mailer,
or where the most recent one will be posted. (:



~Hello my wonderful guild members~

It is now the end of the month and we have the matter of guild requirements to take care of (: There are only two requirements and I'm sure you're getting sick of hearing what they are, because I'm getting sick of saying them. They are on the webbie and when you applied to the guild (if you joined in the past couple months) you would have had to know what they are before you even joined. The requirements are here to keep only active members in the guild and at the end of the month which is now, I go through and give warnings or delete the people who didn't complete them – and I also reward the people who did :) There are a few lists below for you to see.

Exempt List:

These are the people who have notified me that they will be unactive for the time being – but plan to come back later. Be aware that you CANNOT earn the end of the month ice cream if you're on this list.

Bailey Courtney Emma Cris Caroline Grace

Warning List:

These are the people who complete NONE of the two requirements. I will neomail them to let them know they have a warning – if you received one last month, you may be pushed out next month.

Kelsey Megan Conner Michelle

One Requirement:

These are the people who completed the activity requirement, but not the 30 posts. If you'd like to know how many posts you did this month, feel free to ask. I will neomail these people as well.

Brianna Danielle Autumn Scarlett

Newbies:

These people have recently joined and are exempt from requirements for April, but please be aware of them for next month.

Kat Kayla Charlotte

Super Star Members:

This is the list you want to be on! These people completed both requirements and some even went above and beyond! These people will receive a

thank you

neomail, monthly participation

ice cream

(including a codestone, negg, book and any petpet of your choice worth a max of 10k!), and the *NEW*

Super Star Member Trophy

(that will be given out starting now every month to everyone who completes both requirements!)!

Kristin Gia Beth Marissa Amy Amber Josh Lacie Diana Gabriel
Everyone should have their name listed here under ONE of these lists unless they were pushed. If you are a Super Star member, please proceed to my
trades
(except Amy and Gabriel who I will neomail when yours are ready)Thank you to all, and welcome to May! (: P.S. neomail the word "Wain" to Melissa for 100 guild pts and nominate a special someone for MOTM!
-- Melissa (theflyingfaerie12)