Sweet Sunshine's Ray of Light
Hi and welcome to Ray of Light, I am Joyables, the very Sweet Sunshine Theme Lover and I have created this site to place lost and stuck pets to be homed to their very own place. Here at Ray of Light, we adopt pets in the pound, zap them to a good colour and find them to a good owner.
Updates
December 27, 2014 I apologize for my hiatus, I will be moving Ray of Light to /~Luxeai sometime in January 2015 to maintain the monitoring of my pages as my side account will remain hiatus and pet keeping for a while until I get a new laptop. I will update all the pages once I move it to Luxeai as well. Stay tuned for updates :D
November 7, 2014 After the Downtime transition I only get to update the site now, sorry for the inactiveness, I'll try my best to search for pets UFA and also advertise more...
+4 Pet UFA, +12 Pets Homed,- 69 Stuck Pet Found Home, No New Listed Stuck Pets, -1 friendly lister
September 6, 2014 So I got a great month of August and September, I'm almost done with my wocky army and got most of the pets I have adopted out! Hooray! In addition to that I granted dreamies as well and I had my first Draik already! Thank you Tasha for granting this dreamie and choosing me! Along with these, All my pets listed in my main are already permies...Moving on, I have updated the page for the new pets UFA, homed and stuck pet list! We are also now listed in the Sea Floor.
+8 Pet UFA, 12 Pets Homed,- 69 Stuck Pet Found Home, No New Listed Stuck Pets, +2 friendly lister
August 19, 2014 Sorry for the 3 weeks no update! I was super busy on my daughter's first birthday celebration. So now I'll be doing tons and tons of updates, welcoming new friendly zappers and listers and tons of pets rehomed! For mine, I zapped Lizzi_xo_cutie to Female Disco Ruki makes it attractive already and released her. Adopted rygte on the other hand for zapping for the project. Also, we already hit 1000 views! Hooray!
+8 Pet UFA, 6 Pets Homed,- 16 Stuck Pet Found Home, +15 Listed Stuck Pets, +2 friendly lister
July 31, 2014 Added one friendly zapper and 2 pets UFA! Found Nisly the Robot Korbat Stuck in the pound and is looking for her PB Clothing then will transfer her already. Will post UFQA boards to advertise the pets that they could a lot will be finding their home. Added one petlookup layout for zapping pets and also thanks to Kaylee at Insight for the wonderful zap icon!
+2 Pet UFA, + 1 Pet Awaiting Transfer, - 23 Stuck Pet Found Home, +23 Listed Stuck Pets, +1 friendly lister
July 29, 2014 Added one friendly zapper and a zapping pet as well..._stora_ is now waiting for transfer until August! Hooray! Completed the stuck pet specie list.
+1 pet awaiting transfer, +1 zapping pet, - 2 Stuck Pet Found Home, +120 Listed Stuck Pets, +1 friendly zapper
July 26, 2014 Tons of fabulous updates! Now affiliated with Lyssie's UC UFT/UFA Directory, The Faerie Shelter and CampG! We are also listed and recommendd in Prism. We have 2 new buttons from Evenstar and Hayley's Stuff and received a revisit review from Route 10. Will definitely follow your suggestions in the review Malisha! We have tons of friendly zappers and listers as well! In just a week we have grown a lot! Added tons of UFA pets. Thank you to everyone who has supported Ray of Light!
1 pet rehomed, 6 stuck pets found home, 32 listed stuck pets, +36 pets UFA, +4 friendly lister/zapper
July 21, 2014 Site revamp done! I have added a lot of stuff in Ray of Light! Now you can list your pets UFA or even show the lab pets zapping for adoption as well! Added Spare PB Clothes and also stuck pets found in extras section! Check out the new revamped site of Ray of Light! Hooray! This is my birthday celebration gift for me and for all the viewers of Ray of Light! Awesome layout from Jewlz at Jewel You have my best regards and credits! Thank you so much.
Updates Cleared, Site on Revamp at 20%
If you have any questions or comments please contact me on my
main account
or you can neomail me by clicking the link below.
Stats
Site Opened: May 6, 2014
Pets UFA: 51
Zapping: 8
Awaiting Transfer: None
Pets Adopted Out: 27
Pets Pounded Back: 8
Pets Gifted: 2
Stuck Pets Listed: 138
Stuck Pets Found Home: 133
Friendly Zapper/Lister: 10
Spare PB Clothes: 8
Counter Since: May 5, 2014

Rules

Your account must be at least 4 months old.
Free incoming transfers only.
Neomail or Petpage App is fine, please indicate a disclaimer if on a petpage
List all your accounts and where he/she would reside on
Tell me why you are interested in this pet
Application Form

Feel free to use these application form to any of the either pets UFA listed here

These is just a general form, remember that if the application is in a petpage, place a disclaimer in your app.





List your Pet

Want to list your pet in Ray of Light? Just send in your form along with these details:

I would suggest you to place a graphic or link button in the UFA pets look up




Up For Adoption
Here are the listed pets UFA. Please take note, that there are some pets with the following details, if there's a person with a name and rules there, then the pet was listed with permission and will apply to the owners directly. :D
The Pets
In the Lab for Zapping
Listed here are pets who are currently being zapped. Please take note, that you can still apply to these pets in their current colour, gender and species.
---


Name: fashionismythang
Gender: Female

Neomail: Gabriela




Name: Hatzilakos
Gender: Male
Real Name

Neomail: Cinny
Rules: here



Name: Illiciaceae
Gender: Female
Neomail: Joyables




Name: Nekomai
Gender: Female
Real Name

Neomail: Cinny
Rules: here



Name: Kaizera
Gender: Female
Real Name


Neomail: Kaylee




Name: Nick_XYZ
Gender: Male



Neomail: Rodney


Reyfea

Name: rygte
Gender: Female
5L Name


Neomail: Joyables




Name: oilyl
Gender: Male
Real Word

Neomail: Cinny
Rules: here

---
Extra
Joyables

Want to know who I am? The person behind Ray of Light? Visit my portfolio (external link)

Graphics

Spice up your pet listed UFA or zapping with a banner, icon or a petlookup. Feel free to use the graphics for your pet.

Donate for a Lab Map

Donate by buying Shoyru Plushie in the donation shop, All proceeds go for buying a lab map for my side account to zap more pets. Visit the donation shop now (external link)

Friendly Zappers & Listers

Want to know who volunteered to zap pets and also the listers of the pets UFA? Know more here!

Spare PB Clothes

Pets that are zapped and changed to colour and species have left our closet full with PB clothes everytime they change. Thus we offer of PB Clothing.

Stuck Pets

Here you can see list of pets that are stuck in the pound in which that cannot be easily seen when you look in the pound but have to manually search for them.

About Ray of Light

Learn the Ray of Light's History, Contributions and it's basic facts!

Achievements and Reviews

Want to see the milestones and reviews of Ray of Light? Everything will be seen here!
Graphics
Welcome to Ray of Light's Graphics Section!
Here you can freely advertise the site by placing banners, icons and even a petlookups. Also do take note that it is much appreciated if you place a graphic in the lookup of the pet listed UFA/zapping in the pet's lookup.
Graphics here are linked to its creator.
---
Buttons
Aside from the Link Back Buttons found in Sitely, here are additional buttons as well
Icons
Banner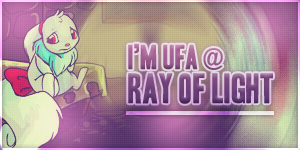 Petlookups
Credits to Morgan's CSS for the premade CSS Petlookup with editing by me
For UFA
For Project Splash
ZAPPING PETS
The Friendly Zappers and Listers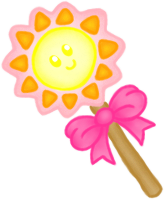 Yes of course, we give credits to our zappers and listers. Without them, Ray of Light won't be much more of a success as well! They all have ray of lights in their hearts wanting these pets to be loved back thus placing it up for adoption that they may be homed rather than pound. Thank you so much!
Also to take note of, by them listing their pets here for UFA and zapping means that they have authorized me, and the site to advertise the pets for adoption.
**Adoptables are from
Crumble
**Clicking on the adoptable will link to their userlookup
---

Name: Cinny
Username: miss_cinny
UFA Page: here
Neomail: Cinny


Name: Autumn
Username: akhara_wolf
UFA Page: here
Neomail: Autumn


Name: Dash
Username: fufu50
UFA Page: here
Neomail: Dash


Name: Gabriela
Username: dawnfelicis62
UFA Page: none
Neomail: Gabriela


Name: Jewlz
Username: cheese_louise
UFA Page: None
Neomail: Jewlz


Name: Kaylee
Username: colorcrown
UFA Page: here
Neomail: Kaylee


Name: Lillian
Username: lalapaloozoo
UFA Page: here
Neomail: Lillian


Name: Melissa
Username: bam__x3
UFA Page: none
Neomail: Melissa


Name: Pooh
Username: dhpoohbear
UFA Page: none
Neomail: Pooh


Name: Rodney
Username: rodney1985
UFA Page: none
Neomail: Rodney


Name: Shera
Username: whitepowerup
UFA Page: here
Neomail: Shera


Name: Spy
Username: spyfox207
UFA Page: None
Neomail: Spy

Spare Paint Brush Clothing
We zap pets and we get clothes in which that are not yet of need and these are stuck in our closet. While pets being pounded, their clothes also gets removed. Here at Ray of Light, we now offer Spare PB Clothing to cloth pets of species to provide them clothes in which that we have!
Please do take note, that you must have available transfers in and out as we will return them to you once we have clothed them. In addition to that, they must have same colour and specie to clothe these pets.
Pets that have basic collar/hat: Aisha, Elephante, Ixi
Pets that wear clothes: Baby, Christmas, Elderly, Desert, Disco Halloween, Island, Robot, Stealthy, Zombie
The Clothes
| | |
| --- | --- |
| Island Chia | Basic Elephante |
| Christmas Jubjub | Zombie Jetsam |
Stuck Pets
Quoted from the Lost and Pound Guide, "A "stuck" pet is a pet that cannot be found by browsing through the pound. There is a glitch in the way that the pound works that causes some names to never show up. Pets with these names are effectively stuck in the pound until someone searches their name either in the pound search box or in the sidebar. For more information on what pets get stuck, see our theories on what makes a pet get stuck.
These has inspired me to search pets as well and list them here to help pets be homed from the pound.
I will also list recommended sites here about the stuck pets as well

---
The Stuck Pets
About Ray of Light
Ray of Light started through an inspiration of adoption agencies out there, to use the lab map and zap pets and grant someone's dreams rather than leaving an abandoned pet in the pound. With the name taken inspired from Sweet Sunshine, it has given me the idea of giving these pets light through the darkness. Thus came up with the idea, and upon checking in the site of Ambidexterity I found that the site name was listed there when I already made the page a few months ago thus mailing for taking it already to make sure of its uniqueness and its idea.
---
Contributions
Before making Ray of Light, I had already participated sites and listed pets in certain sites already thus giving credits to them here
The Badly Named Project is a site in where we zap abandoned pets that are of Bad Names and pound them back once they get a more attractive colour to that they may be adopted back.
Like TBNP, Project Splash also has the same idea, and giving the pets a splash of colour and increases their chance of getting adopted.
Zapping Abandoned Pets started of June to find pets better homes through zapping. A group of kind neopians who have lab rays contribute to these site as well.

Zapping Your Dream Pets is a site in which there is a wishlist of neopians who are dreaming of their very pets thus having volunteer zappers to zap pets and to grant someone's dream.
Layout
First Layout


With the premade CSS template from TKM, I was able to edit the layout.

Second and Current Layout


Requested in Jewlz's Site "Jewel" Light Faerie Layout was created, she was able to catch the concept that I told her! Great Job Jewlz!

Link Back
Link Back Buttons, linked to its creator


Sitely
| | |
| --- | --- |
| Application Guides | Wishlist |
| Affiliates | Listed At |
Credits
Adoptables and buttons linked to its creator.
Resources from Bejeweled.
Divider customized byHayley at Hayley's Stuff for Joyables' Sweet Sunshine sites and theme only.
Light Faerie PNGs and textures from Details.
Background image from Background Bonanza.