Welcome
I suppose that, in many ways, my story is a tragic one. Born in poverty, taken from my family at a young age… forced to work and finding freedom only once I abandoned all that I knew. Freedom has not been a fairytale ending, either. And yet, in spite of this, I cannot say that I have had a bad life. I have known love, and friendship, honor and kindness, every bit as much as I have known loss and hardship, or cruelty and greed. This is who I am; perhaps not who I was, and perhaps not what I will be, but who I am now. I am Jeulious, and I am free.
Stats
StatsBasic
Name: Jeulious
Pronounced: Joo-Lea-Ous
Nickname: Jeul
Gender: Female
Age: 16
Species: Lupe
Birthday: December 10th
Birthplace: Savannah region, Apus
Paint: Faerie
Appearance
Forms: Quad and Anthro
Fur Colour: Navy
Markings: Rainbow glowing spots, slightly lighter belly, eyelids, and inner ear
Eye Colour: Rainbow gradient – Red – Orange – Yellow – Green
Anthro Build: 5'3, delicate limbs, a little chubby
Quad Build: Medium-sized, wolf-like body
Additional features: Glowing paw pads, doubled faerie wings Blue – Purple – Pink – Coral gradient.
Family
Father: Unknown
Mother: Ceiva
Siblings: Sisters Khirae and Seylah, Brothers Denar, Mightain, Teiran, Sohrain
Courtship: Unknown
Life
Employment: Cashier and Birthday Party 'Manager' at Knick-Knack Craft Consortium
Education: Student at The Kisme Colligate For Gifted Students. (Bursary)
Current Accomodations: Third Floor, Suite 342/344
Hobbies: Making jewelry, attending coffee houses, playing Wii
Language: English
Companion: Lace the Neucloop
Likes and Dislikes
Likes

- Shiny Rocks
- Quiet
- Warm sun
- Her family
- Freedom


Dislikes

- Loud noises
- Human males
- Kredulor
- Bitter foods
- Caves

Art
New refrence picture!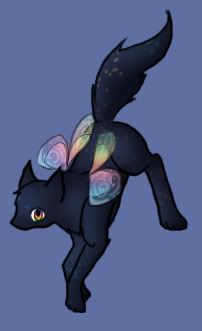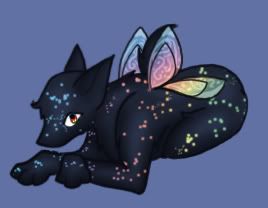 Adoptables
Want a cute, cuddly lupe that you can put on your own page? Why not take one of these curious little fellows?
New set!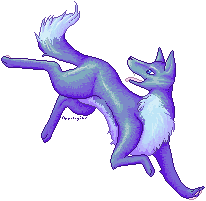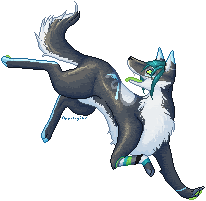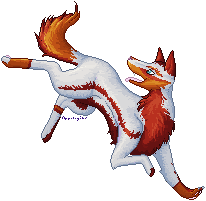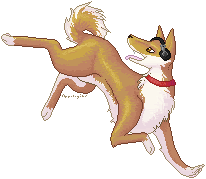 Awards

I got... an award? Thank you so much!

The Little Ones

Adopts received, either by request trade or gift! Be sure to visit the pets they belong to!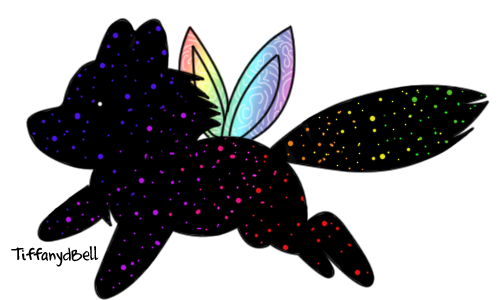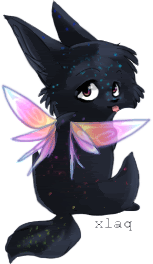 By Taki


By the lovely Niico

Link Back


Animated......Static