❤ Introduction
Hi there and welcome to my project page for a UC plushie kougra! Throughout this PP, I will be referring to my dreamy UC plushie kougra as Dhe-Dhe because that's my nickname for him. I really hope you like it^^
My name is Alondra and here I'll tell you all my plans. I must say that English is not my native language so I'm sorry in advance for any kind of mistake. Have a good time reading!
About me
Like I said, my name is Alondra, I'm from the Dominican Republic and I'm a college student. I've been on Neopets for 10 years and I enjoy playing FC, customize my pets, drawing them, decor my NH and trading with nc.
Right Now, I have 4 permanent pets: Alombliu27, Aiqc, Inejh, and jayena. Currently, I'm working on improving my pet's lookup and their character summary. Also, I'm suffering trying to get more avs and trophies. My neo-goals are a UC gray lupe (currently) and a UC plushie kougra(Dream).If I was a Neopet I believe I would be an Aisha because I'm a huge fan of everything that involves magic and fictional worlds
❤ Character
About Dhe-Dhe
Name:Derek
Nickname: Dhe-Dhe
Age:10 (Physically)
Gender: Male
Birthday: July 22th
Zodiac: Leo
Hair color: Brown
Eye color: Purple
Hobbies: Naps, be the hero, eat any kind of food (especially cookies), play yooyuball, daydream
Personality and Interests
Dhe-Dhe is a cheerful, energetic and somewhat spoiled kid who is obsessed with heroes, dreams, and freedom. He has the habit of sticking his nose into everyone's business, which causes him to have difficulty making friends althought he only wants to help. He loves cookies and junk food, to the point of obsession, and can even eat strange and inedible things due to his endless hunger. Aside from being afraid of ghosts and lupes, he also fears of loneliness.As Dhe-Dhe is obsessed with heroes and happy endings, he hopes that his future will be that way. He also seems to like sports, especially yooyuball.
Forms
Animal Form
Human Form
Partner
Everybody has a partner in crime and Dhe-Dhe is not the exception. His right hand is o'Kookie the tiny but furious plushie jinjah. They go everywhere together and even play yooyuball. Dhe-Dhe really likes his little mate! Maybe... too much (It isn't because the jinjahs look like cookies,right?!)
Story
I wrote this when I was 10 and I saw for the first time a UC plushie kougra and the inspiration struck me, with this poem, Dhe-Dhe was born. That's the reason I decided to put it here although It has been modified through the years.
References: *Andromeda: is a spiral galaxy *Milky Way is the galaxy that contains our Solar System. * Aquarius, Scorpius, Lyra, and Libra: constellations
The kid who reached the stars
Once upon a time
there was a kid
who dreamed to shine
and for everybody he did.
But how did the kid shine?
you may be asking,
How did he get that far
without falling?
I'll tell you then how the kid reached the stars.
Lying down, every night
this kid was so alone
he saw the vast sky and ponder
whether the stars shine
for them one day to be able to find
each other at last,
then he thought:
Everybody sees the stars
and like them they want to be
it is so sad that they don't know
how lonely it has to be.
Then the kid screamed to the firmament,
full of excitement:
I'm going to visit you all
so we won't be alone
the stars who heard the call
from far till nearby
from Andromeda to the Milky Way
for they loneliness finally relieve
all together for the first time.
For any person who saw the sky that night
the stars seemed to be falling apart
later they called that mysterious phenomenon
-a meteor shower- not knowing what was really going on,
not knowing the heart-to-heart
that the stars were about to start.
Our little hero,
so proud of himself
all the constellations
he met
- from Lyra
to Libra
from Aquarius
to Scorpius
dancing, laughing and yet
the imminent sunrise came
reminding them
that even the good things have to end.
The kid looked at his new friends
and said: what we share this day
doesn't need to be only for today
when you begin to feel alone
come by your own
and start the party again.
The stars were sad to see their friend gone
yet, thankful for the gift he gave
all together vowed
in every meeting, they'd make
to anyone that sees the sky
and wished a dream
they would comply
like the last goodbye
to their redeemer.
And this is how the kid shined
but not from greatness or even triumphant
he shined because his dream came true
he never felt alone again
because he knows that even in day or night
his stars would be with him
and every time he looks at the sky-he smiles
and for the people around him, they could swear
that the stars smile at him back
❤ Family
Aiqc
Aiqc is my second pet, she was a gift from my brother and she was the first pet I painted. Her personality is similar to Dhe-Dhe's. I imagine her like the princess in distress and Dhe-Dhe like the knight in a faerie tale. She is sweet, crybaby and very naive, but that's her charm. She simply is just too cute for her own sake.
Jayena
My brother found Jayena in the pound and I fell in love with her name, so my brother gave her to me. She was a disco Kacheek but I painted her White because I felt like it fits her. I want her to be like the "normal" of the family or the neutral one. But also I'm thinking of make her like a night goddess or messenger. According to Dhe-Dhe, she is like a reliable older sister and obstinate sometimes.
Alombliu
Alombliu is the first pet I ever created.Her name was a nickname that I had when I was little. She is like a female version of the phantom of the Opera (someone who loves music, is elegant, serious and calm). Due to being the oldest, she believes that is the 'boss'.Currently, she is training to be my bd pet, in the past, a friend used to lend me one when I needed it (that's why I only have 4 pets) because the bd is bothersome to me but with the recent plot, I changed my mind.
Inejh
Inejh is my most recent pet and she is based on Inej Ghafa from Six Of Crows Series and Lila Bard from Shades Of Magic series. Although both are a thief, they personalities are very different but both are awesome. If I had to chose which one is my favorite, I'd say Inej because her develops through the books are quite inspiring and in my opinion, I like Six of Crows series better. Inejh physically looks like Lila Bard but her personality is like Inej Ghafa(She is mentally incredibly strong, and goes for her own aspiration, without hesitation.) Since she is a thief, Dhe-Dhe is always arguing with her about morals.
❤ Why apply?
In the beginning, I didn't know about the convention because when my brother and I started playing all pets had been converted and I thought the pets have always been that way, the first UC pet that I saw was a UC plushie kougra and I fell in love with it ever since. But what exactly do you like about it? you may be asking, well, you had to know that I love plushies, and the dynamic posses that the UC plushies have, especially the UC plushie kougra, are just perfect, every time I see that fuzzy, happy face make this game seem like a nicer place. Thousands of ideas of customization, drawings, pet lookups come to my head, ready to be done.
❤ The end...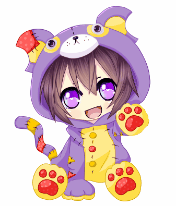 Thank you so much for taking your time to read my PP, I really appreciate it! I really hope you had fun reading my Project Page. Goodbye!
Credits:
Arts by me
PNG (free) by PNGtree
CSS from Alula.