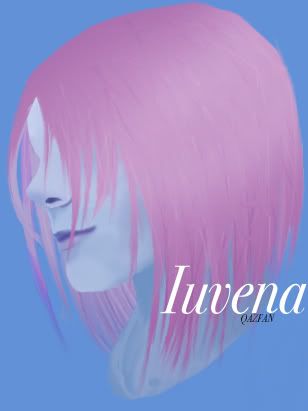 I am Iuvena. (you VEN uh) I'm the techie for Twisted Roses. I set up all the audio systems, etc. when they tour. I also edit the sounds for their CDs. You'd be amazed what a difference a little tonal variation does for the music. Anyways, my job is tolerable enough. I get to travel when the band goes on tours, and I don't have to concentrate much. I usually just zone out. I spend most of my time in a world where there's no such thing as the Twisted Roses, and where discontent is abnormal.
In this place, known as the Saelium Monarchy of New Altivolus, or just New Saelium, the mountains are covered by unwilting lilies and the forests are filled with toadstools and strange, furry creatures. The sky comes to the plains each morning to catch butterflies and gather lilacs. Everyone who comes to Saelium looks the way they see themselves. I look rather different there, as you can see to the below.

Art by Qaz
New Saelium


1. Runco Stalk
2. The castle is shaped like an ice cream sundae.
3. Mountains are made of metamorphic purple.
4. Red Picsus
5. Ladybug. Duh.
6. The moon is blue.
7. The grass is always browner on the other side, so stay put.
8. Hot air balloons are used for most long distance travel. People ride dust bunnies for shorter distances, and sea turtles for quick trips over water.


In New Saelium, people give first impressions in the form of pepermints, not handshakes. Friendly people give mints that melt in your mouth. Spearmints are reserved for fancy occasions. Socially clueless people give out butterscotches.

Malits are bad thoughts. They hover just above the ground at the feet of their creators. When you step on them, they make a satisfactory squelching noise and their remains fade away. The thought goes away with the malit. It's rude to stare at people's feet because it seems like you're waiting to see a malit pop into existance.

Grass is a common snack, along with mushrooms. Fill one third of a blender with grass, another third with mushroom tops, a sixth with mushroom stems, and a sixth with sugar. Add a little water and blend until it's almost smooth. Mix in two cups of flour and a half a cup of flowers, and pour the batter into muffin tins. Bake for eight to ten minutes at 375° F. This only tastes good if you use grass and mushrooms from New Saelium, so don't try it at home.
When I'm not in New Saelium or working, I play cello in the park.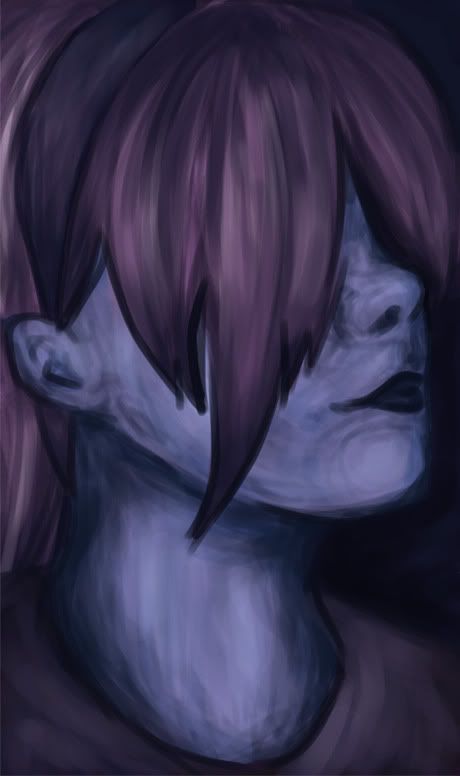 Art by Qaz

Art by Chinthe
Links Out
Link back