Isabella
Training to retake the lands of her forefathers, Isabella must look to a new style of war.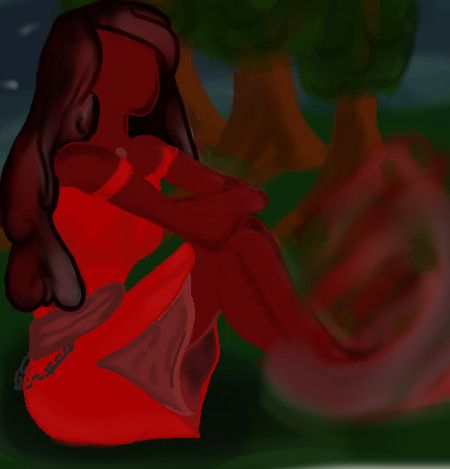 Isabella is a kindhearted future ruler. She believes in decency and honor. Known to her people as Priestess, she has been trained her entire life as a Mage. She was the 1st 'red-eyed' daughter born to her blood-line in over a millenia. Redeyed children born to the Forest-dweller clan mean one thing: Fire. From the first time she opened her eyes, her father knew she was a child of legend. The ability to wield fire was a very rare gift among their kind, and was reserved only for the ruling class. Shortly before her birth a
Naga
, immortal snake-like being, came to Isabella's father with a prophecy.
Born is one who has the power of flame. Trained of old, a path filled with strife. The Fae will not be an enemy, while the Jester must be wary. Only the Monks can teach the ways to conquer.
Shadowed by the profecy, Isabella was brought up learning how to hone her craft. One of the most efficient Fire dwellers to ever live, she must now use her powers to avenge her father.
---
Jay
Searching for a spell to change his destiny, Jay defeats kingdom after kingdom to claim their scrolls.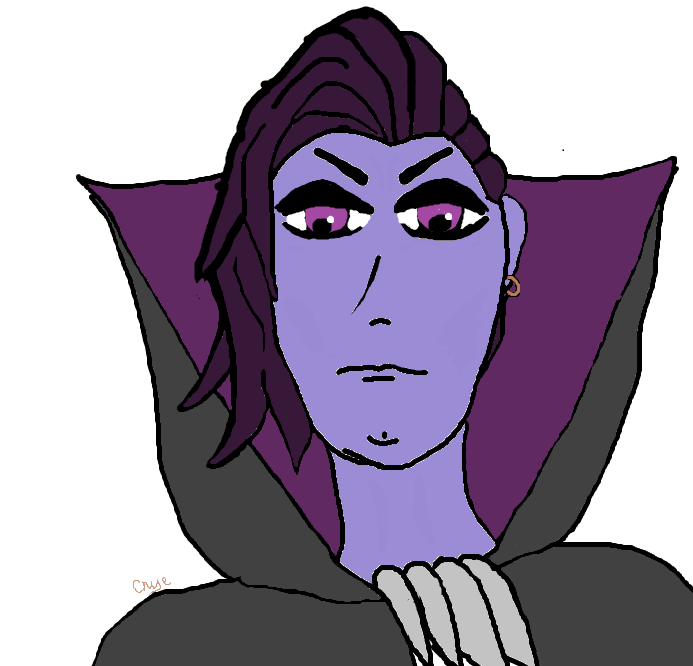 Making a deal with a witch is never a good idea, but Jay was greedy. After being usurped by his brother, he went in search of a way to rule all. Wandering through the mountains that surrounded his home land, Jay came across The Jester. Not fully understanding the danger he had stumbled into he took shelter within her home. That night as he dreamt, The Jester sang a song.
So long your role of brother king
A missing scroll you heart must bring
Hidden below an embroidered chamber
Then you rule, apart from danger.
Waking the next morning he set upon his path of destruction. Conquering kings and pillaging palaces, Jay searched for years for the scroll. Unbeknownst to him, The Jester had placed a curse on his soul. The spell he seeks to bring forth his rein, must be read by another in his honor.
---
The Beginning
  Sitting beside the campfire, Isabella looks down. 'One, one, zero...' , moving her hand over her arm, she continues to mark numbers. 'Eight, zero, and nine.' Isabella looks over her handiwork. 110809 is now marked on her arm forever. Taking on the disgrace that fell over her blood, she can never be free.
Four years! It has been four years, but it only feels like yesterday. She says to herself as she drifts back into her memories.

  A little over four years ago things were as they should be. Isabella was ruling the lands that were rightfully hers. Being born into royalty wasn't always an easy role, but she handled it magnificently. Standing 5'7" with long curly black hair, Isabella looked the epitome of her exotic bloodline. Shielded red eyes, deep red skin, and soft lips all added to the wonder that was the future Priestess. As soon as her father was to retire in two weeks, she would officially become ruler. She spent her days among her people. Welcoming travelers and bringing food to the sick and hungry were some of her easier tasks. Isabella was also solely responsible for settling disputes. That's where she first met him.



____________________
Ruling commoners was his goal. After destroying his previous lands and all they held, Jay was out to find a new people to conquer.
____________________
  Jay? Madam, my true name is Sir Dragonous Bartholomew Joint. The third. Jay said as he stood in Isabella's ruling chambers. Being brought before a woman, by a commoner to be judged was the ultimate disgrace.Having come to this land only a month prior, Jay had found the situation to his liking. A king soon to be removed from power, and a young Priestess to take over. It was too perfect.
  I do apologize, I wasn't aware you a full name. Isabella replies serenely, going over what appears to be a mild territory dispute. According to Brendon here, vaguely gesturing to indicate the other man, you have made camp on his lands?
  Standing up to show off his full height of 6'3". Jay looks down on the delicate woman. No, I have claimed 5 acres parcel as my own. By the law of every know kingdom in existence, I now own those five acres.
  Is this true Brendon? Has he settled your land without your knowledge? She replies, glancing towards the accuser.
  Brendon answers softly, looking down at his feet. Yes my Priestess, he has been living there for over a month now. The entire piece is fenced and all wilderness of the area gone.
  Rising to her feet Isabella declares, This matter has been settled, all five acres...
  But Priestess! Brendon stands to interrupt, I never received a notice of his intentions! Brendon quickly looks away realizing who he's speaking with. My apologies, I forgot myself.
  Accepted. She replies with a slight nod. During trying times we can all forget ourselves, but unfortunately there's nothing I can do. A Notice of Intention is not required by our laws. It is only honor that keeps us from savagely taking what is not rightfully ours. Turning back towards Jay she continues, The land is yours, but please take care to how you mind yourself while within this kingdom. You both are dismissed.


To Be Continued....