Heather's Portfolio
Hi there! Welcome to my portfolio! This is where I keep track of the progress I'm making on my project, my goals for the month, year, and all time, my wishlists, my plan for Aethia's monthly challenge, the Aethia avatars I'm hoping to earn, and my favorite sites. My neomail is always open, so please feel free to neomail me any time if you have questions or just want to chat.
Recent Accomplishments
Nov 18: Published in the Poetry Contest twice in November. Added 40 items to my gallery. Finished a short story for Zilean.
Sep 27: Purchased the Shenkuu Stamp thanks to my good luck with the Charity Corner event!
About Me
Hi there! I'm Heather, and I'm in my twenties. I live a fairly quiet life in a small town with my husband and my dog, Gigi, who is a three-year-old Dachshund-Cocker Spaniel mix. I've been on Neopets for over 13 years. I enjoy chatting with guild members, working on guild projects, writing for the Neopian Times and Poetry Contest, working on my collections, sniping, and customizing. When I'm not on here, I spend most of my time playing video games, binge watching TV shows, making jewelry, writing, and reading.
Favorites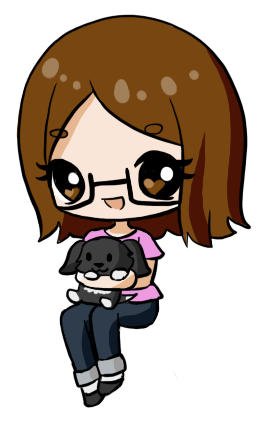 Books: Harry Potter series, The Hunger Games series, The Fault in Our Stars, Looking for Alaska, Paper Towns, Steelheart, Virals


Movies: Harry Potter series, The Hunger Games series, Pitch Perfect 1 & 2, 10 Things I Hate About You, Inception, The Fault in Our Stars, The Avengers, Thor, Winter Soldier, Dark Knight, Beauty and the Beast, The Little Mermaid, Mulan


Music: Of Monsters and Men, Ellie Goulding, Lorde, Florence and the Machine, Imagine Dragons, Taylor Swift, Matchbox Twenty, David Cook


TV Shows: Veronica Mars, The Office, Psych, Gilmore Girls, Sherlock, Doctor Who, iZombie, The 100, The Flash, Gossip Girl, The Big Bang Theory, The Walking Dead, Impractical Jokers, The Goldbergs, Brooklyn Nine-Nine


Video Games: League of Legends, Nancy Drew series, Professor Layton series, Animal Crossing: New Leaf, The Sims 3, Guild Wars 2
Project

Wise Gnorbu Stamp


Quilin Stamp
0 / 2m

Shenkuu Stamp

Project: Complete the Shenkuu page in my stamp album.
Goal: by the end of 2016
My Plan
I'm saving up to buy the Shenkuu Stamp before going for the Wise Gnorbu Stamp and Quilin Stamp. The Shenkuu Stamp is my highest priority, because if a Shenkuu stamp avatar is released, the price of it will most likely skyrocket quickly. I have broken this project into smaller goals to help me stay focused and motivated to finish my Shenkuu stamp album page by the end of 2016.
| | |
| --- | --- |
| Incomplete Goal | Completed Goal |
| | | |
| --- | --- | --- |
| 2m saved towards Shenkuu Stamp | 5m saved towards Shenkuu Stamp | 10m saved towards Shenkuu Stamp |
| 15m saved towards Shenkuu Stamp | 25m saved towards Shenkuu Stamp | 40m saved towards Shenkuu Stamp |
| Purchased Shenkuu Stamp | Purchased Wise Gnorbu Stamp | Purchased Quilin Stamp |
Goals
| | |
| --- | --- |
| Incomplete Goal | Completed Goal |
November Goals
| | | |
| --- | --- | --- |
| Give my all in the team challenge | Write a short story for Zilean | Purchase Quilin Stamp (or save 2m for it) |
2015 Goals
| | | |
| --- | --- | --- |
| Complete 80 Aethia Challenges | Earn NT Star avatar | Reach 15m for Shenkuu Stamp |
| Reach 45 kads fed | Enter Gallery Spotlight | Train Ezulla to 1250 HSD |
All Time Goals
| | | |
| --- | --- | --- |
| Complete Shenkuu stamp page | Win Gallery Spotlight | Earn NT Writer avatar |
| Earn Kad avatar | Win Site Spotlight | Own an UC RG Kyrii |
| Earn a stamp avatar | Earn Avatar Collector avatar | Reach 50 game trophies |
| Reach 500 stamps | Reach 100 Poetry publications | Reach tier 5 in 50% of All Stars categories |
Wishlists
Neopoint Wishlist

A Light Faerie

Armin the Small

Blumaroo Magician Wand

Casual Gelert Boots

Casual Gelert Scarf

Casual Ixi Scarf

Commander Garoo Card

Deserted Fairground Card

Draik Paladin

Eureka

Faleinn

Galem Darkhand

Grey Faerie Card

Hubrid Nox Commemorative Stamp

Ixi Lancer

Kacheek Pyjama Cap

Kacheek Pyjama Gown

Krawk Blue Bath Robe

Krawk Sleuth Hat

Krawk Sleuth Jacket

Krawk Sleuth Magnifying Glass

Krawk Sleuth Shoes

Krawk Sleuth Trousers

LDPBSTSCC

Meuka

Mysterious Blumaroo Choker

Negg Faerie Stamp

Princess Vyssa

Sinister Krawk Neovian Jacket

Sinister Krawk Neovian Shirt

Sinister Krawk Neovian Trousers

Spectre

Spring Time Male Krawk Hat

Spring Time Male Krawk Shirt

Spring Time Male Krawk Shoes

Spring Time Male Krawk Trousers

Star Gazing Background

The Snowager

Yellow and Blue Krawk Slippers
Gallery Wishlist
http://items.jellyneo.net/mywishes/angelfire91687/1/
Aethia
Team Challenge
My progress can be found
here
, and I have a page to help me stay on track
here
.
Avatar Goals
Complete 5 Eclipse Challenges
Complete most challenges/month on your team
Be the 1st person to complete a Timed Challenge
Complete 5 stolen challenges from the same person
Complete 6 unique challenges in 24 hours
Complete a challenge every day for 2 weeks
Complete 80 challenges in 2015
Toss gifts to guild members on your birthday
Earn a BC trophy
Explode an OW board
Earn 2 stars in a category of All Stars in 1 month
Send in an AS update for 3 months
Check in with the guild daily for 2 weeks/post
Achieve a small neo-related victory daily for 2 weeks
Sitely
Link Back
Credits
Layout template from ThatKil.lsMe
Background from Bedazzled
Bullet points & envelope from Foomanshu
Wishlist lists by Jellyneo
All art and buttons link to creators
Petpage from Neopets
About This Layout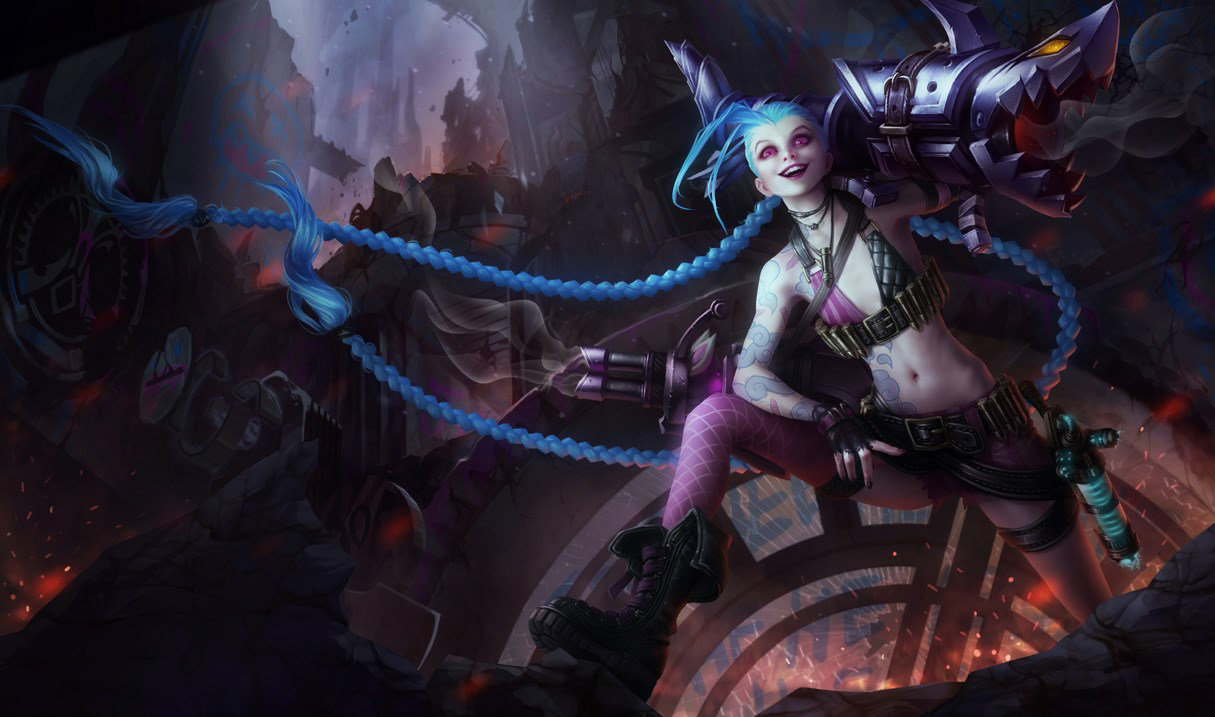 This layout is inspired by a champion named Jinx from a PC game called League of Legends. Jinx is a loose cannon and a criminal who enjoys wreaking havoc in delightful, gleeful ways, which include explosions and blasts. Stylistically and personality-wise, she is my favorite champion, although she's one of my favorites to play as well.

Oh look - I'm opening my box of care! Oh wait - it's empty!
Progress Bars
My Pumpkin