Welcome to My Portfolio!
This page is my guide to staying organized on Neopets. It's where I keep track of my goals for the month, the year, and the distant future. I also use it to record my achievements and successes for the year as a way to motivate myself to keep pushing forward. To add some personality to the page, I also have a section about me and one about my pets in case anyone who stops by would like to check them out. My neomail is always open, and I'm happy to answer any questions.
Updates
January 21st: Added 1 project.

January 19th: Removed my goals page and replaced it with a projects page along with 2 projects.

January 14th: Added a chibi drawing of myself with Gigi to the About Me page.

January 11th: My poem was published in the PC today, and I received a Snow Petpet Paint Brush as a prize.

January 1st: Happy New Year! I finally finished putting together this portfolio. Let the stalking begin! xD
About Me
Hi there, I'm Heather! I love to play video games with my husband, make jewelry, write, obsess over fandoms, and binge watch TV shows. I have one real pet, a Dachshund-Cocker Spaniel mix named Gigi, who I rescued from our shelter.
I've been on Neopets for as long as I can remember. I'm the leader of a wonderful account improvement guild called
Aethia
, and it along with the friendships I've made are the reason I continue to enjoy this site. I love to customize my pets, write for the Poetry Contest, add items to my gallery collection, and earn neopoints.
A Few Of My Favorite Things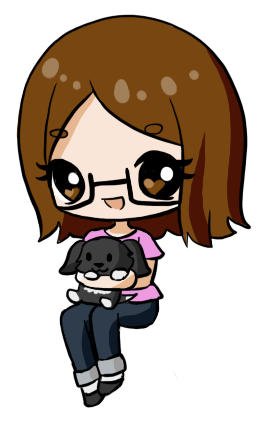 I absolutely adore Harry Potter. It was a big part of my childhood, and I'm still just as obsessed with it now as I was when I read Sorcerer's Stone for the first time.


I play a game or two of League of Legends nearly every single day. I played my first game several years ago, and it's become one of my favorite pastimes.


When I just want to relax, The Sims 4 is my go-to game. I love the silly situations that my Sim gets herself into, and of course, as someone who loves to customize, it doesn't get much better than this game.


I love to collect Funko Pop figures, especially the Harry Potter characters and League of Legends champions. I have some comic book characters and various others as well.
Projects
About My Projects
I have found it to be more motivating to have 1-3 focuses on Neopets at a time than it is to have monthly, yearly, and all-time goals to try to achieve. While I do work on and enjoy a variety of aspects, these projects represent what I want to spend the majority of my time working on at this time.
Project 1 // Make Ezulla a Maractite Aisha
Progress: 1.03/2.5m
Notes: I quickly grew tired of having a RG Ruki. I've always had a soft spot for Aishas, and I miss having one on my main account with all my NC items to use. I settled on Maractite since I think it's a beautiful color on Aishas. I'm hoping to complete this project as soon as possible, so I can enjoy my new pet.
Project 2 // Go Through NC WL/TL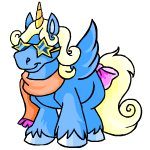 Progress: 0% completed
Notes: With deciding to change Ezulla into a Maractite Aisha, it's necessary for me to take a look at my neocash lists to keep anything that is currently up for trade but looks nice on Aishas and add wishlist items that look nice on them as well.
Project 3 // Reach 50 PC Publications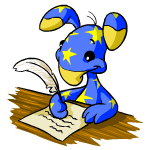 Progress: 32/50 publications
Notes: Writing for the Poetry Contest is something I enjoy doing, and it's incredibly rewarding. I've earned some amazing prizes from my publications, including a Candy Chan for my gallery. I also love to see my trophy number increase. Plus, getting published in the PC also helps me earn neopoints to complete other projects.
Avatars I Still Need
Currently Working Towards
These are the avatars I'm currently trying to earn and/or ones that I believe are within my reach soon. I excluded random avatars since I'm always trying for them.
Carnival of Terror
= 714/725
Typing Terror
= 3,464/3,600
Specific Score Avatars
High Score Table Avatars
Random Avatars
Expensive Avatars
Achievements
My 2017 Achievements
Avatars Earned
Trophies Earned/Upgraded
Notable Gallery Items Obtained
Notable Neocash Items Obtained
Account Milestones Reached
Memorable Restocks
Memorable Snipes
Poetry Contest Publications + Prizes
Celebrating Buzz Day (pg 2099) / Snow Petpet Paint Brush
Miscellaneous
Notable Aethia Memories
My Permanent Pets
Amelyne

Species: Blumaroo
Color: White
Age: 4 years
HSDL: low
Intelligence: 106
Trophies: 2
Petpet: Lilac the Sketch Pikis
Specials: x
Traits: x

Ezulla

Species: Ruki
Color: Royalgirl
Age: 9 years
HSDL: 1,248
Intelligence: 131
Trophies: 8
Petpet: Mushu the Hegelob
Specials: battledome
Traits: x

Gigi

Species: Ixi
Color: Stealthy
Age: 5 years
HSDL: 99
Intelligence: 1,824
Trophies: 5
Petpet: Baroness the Minitheus
Specials: reading
Traits: x

Inky

Species: Gelert
Color: Shadow
Age: 5 years
HSDL: 112
Intelligence: 137
Trophies: 3
Petpet: Saba the Spring Babaa
Specials: fishing, EA jobs
Traits: x

Zilean

Species: Krawk
Color: Pirate
Age: 4 years
HSDL: low
Intelligence: low
Trophies: 0
Petpet: Rewind the White Weewoo
Specials: x
Traits: time traveler

Korami

Species: Aisha
Color: Baby
Age: 3 years
HSDL: low
Intelligence: low
Trophies: 0
Petpet: Nami the Plushie Faellie
Specials: x
Traits: x

Maizie

Species: Kacheek
Color: Biscuit
Age: 4 years
HSDL: low
Intelligence: low
Trophies: 0
Petpet: Mirsha the Yooyu
Specials: x
Traits: x

Smedsrud

Species: Aisha
Color: White
Age: 6 years
HSDL: low
Intelligence: 556
Trophies: 0
Petpet: Rory the White Gruslen
Specials: x
Traits: x

Sonaeko

Species: Draik
Color: Faerie
Age: 6 years
HSDL: low
Intelligence: low
Trophies: 0
Petpet: Nali the Mimbi
Specials: x
Traits: x