Welcome to My Portfolio!
This page is my guide to staying organized on Neopets. It's where I keep track of my goals for the month, the year, and the distant future. I also use it to record my achievements and successes for the year as a way to motivate myself to keep pushing forward. To add some personality to the page, I also have a section about me and one about my pets in case anyone who stops by would like to check them out. My neomail is always open, and I'm happy to answer any questions.
Updates
June 19th: Added 1 PC publication and prize. Reminder that I need to redo my project page since the seashell stamp page avatar was released.

June 13th: Updated achievements. Added 1 PC publication and prize, Shenkuu stamp avatar, and multiple Aethia memories.

June 5th: Added Aethia page with Altador Cup information. Removed pet page since it wasn't frequently used.

May 19th: Added 1 PC publication and prize.
About Me
Hi there, I'm Heather! I love to play video games with my husband, make jewelry, write, obsess over fandoms, and binge watch TV shows. I have one real pet, a Dachshund-Cocker Spaniel mix named Gigi, who I rescued from our shelter.
I've been on Neopets for as long as I can remember. I'm the leader of a wonderful account improvement guild called
Aethia
, and it along with the friendships I've made are the reason I continue to enjoy this site. I love to customize my pets, write for the Poetry Contest, add items to my gallery collection, and earn neopoints.
A Few Of My Favorite Things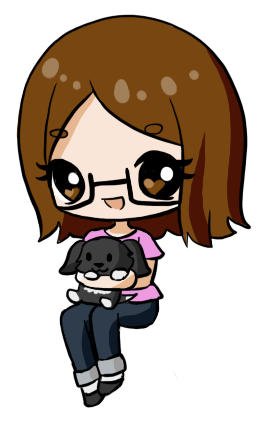 I absolutely adore Harry Potter. It was a big part of my childhood, and I'm still just as obsessed with it now as I was when I read Sorcerer's Stone for the first time.


I play a game or two of League of Legends nearly every single day. I played my first game several years ago, and it's become one of my favorite pastimes.


When I just want to relax, The Sims 4 is my go-to game. I love the silly situations that my Sim gets herself into, and of course, as someone who loves to customize, it doesn't get much better than this game.


I love to collect Funko Pop figures, especially the Harry Potter characters and League of Legends champions. I have some comic book characters and various others as well.
Projects
About My Projects
I have found it to be more motivating to have 1-3 focuses on Neopets at a time than it is to have monthly, yearly, and all-time goals to try to achieve. While I do work on and enjoy a variety of aspects, these projects represent what I want to spend the majority of my time working on at this time.
Project 1 // Finish Sea Shell Album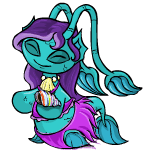 Progress: 17% completed
Notes: I only need the Golden Shell, estimated to cost 12 million. My progress above is what I have saved for the shell rather than how much I've completed of the album.
Project 2 // Reach 50 PC Publications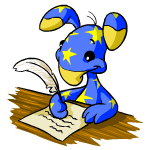 Progress: 36/50 publications
Notes: Writing for the Poetry Contest is something I enjoy doing, and it's incredibly rewarding. I've earned some amazing prizes from my publications, including a Candy Chan for my gallery. I also love to see my trophy number increase. Plus, getting published in the PC also helps me earn neopoints to complete other projects.
Avatars I Still Need
Currently Working Towards
These are the avatars I'm currently trying to earn and/or ones that I believe are within my reach soon. I excluded random avatars since I'm always trying for them.
Carnival of Terror
= 714/725
Typing Terror
= 3,464/3,600
Specific Score Avatars
High Score Table Avatars
Random Avatars
Expensive Avatars
Achievements
My 2017 Achievements
Avatars Earned
Trophies Earned/Upgraded
Notable Gallery Items Obtained
Notable Neocash Items Obtained
Curled Updo Wig (Feb)
Dyeworks Purple: Hand Carved Candle Dress (Feb)
Account Milestones Reached
Morphed and painted Ezulla into a Maractite Aisha
Memorable Restocks
Holiday Cherry Dress / 143k profit
Underwater Background / 120k profit
Crystal Tablet / 78k profit
Memorable Snipes
Multiple wearables at 50% off of lowest SSW price all in one shop
Poetry Contest Publications + Prizes
Celebrating Kauvara on Kau Day (pg 2142) / Glowing Paint Brush
Celebrating Quiggle Day at Coconut Shy (pg 2140) / Symol
Celebrating Moehog Day (pg 2134) / Kew Codestone
Celebrating Lutari Day (pg 2126) / Kew Codestone
Celebrating Grey Day (pg 2125) / Striped Paint Brush
Celebrating Illusen Day (pg 2118) / Robot Petpet Paint Brush
Celebrating Scorchio Day (pg 2117) / Pirate Petpet Paint Brush
Celebrating Pteri Day (pg 2103) / Bag of Peanuts
Celebrating Buzz Day (pg 2099) / Snow Petpet Paint Brush
Notable Aethia Memories
Spite wins the Team Challenge
Altador Cup (Neovia vs. Qasala)
Release of Shenkuu and Sea Shell stamp avatars
Heather's AC Progress
Last Updated: June 25th
Submission Dates and Links
Aethia MC Points
Total Points
Total Points: 4,557
Round 1 Total: 250
Round 2 Total: 1,888
Round 3 Total: 1,333
Round 4 Total: 452
Round 5 Total: 634
Round 5 (YYB Featured)
Started At: 30 YYB, 12 SlSl, 75 MSN, 2,466 SoSd
Ended At: 30 YYB, 12 SlSl, 75 MSN, 3,000 SoSd
Creativity Points: 100
Avatars Earned