THE CURRENTLY INCOMPLETE PAGE: INDAMIRA'S PETPAGE

Hey. My page is in the works, as Mama still has to study and stuff for her weird school. I don't understand why she even goes to it.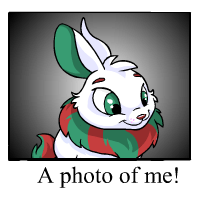 Hey, Petpage still in works. Cool table added, though!

...Have you noticed that I'm a Christmas pet and my petpage is mostly based on christmas colors so far? I find that offensive!

--------

Hi, guest. My Name is Indamira. Come to read junk? Everyone has. Stick around, I dare ya, the words will swirl around if you stay long enough.

...I was kidding. Jeez.
PICTURES! for Priya.
NEOPETS, characters, logos, names and all related indicia
are trademarks of Neopets, Inc., © 1999-2013.
® denotes Reg. US Pat. & TM Office. All rights reserved.
PRIVACY POLICY | Safety Tips | Contact Us | About Us | Press Kit
Use of this site signifies your acceptance of the Terms and Conditions