About Me
Name: Hero
Age: 23
Location: United States
Time Zone: EST
Education: Bachelor in Computer Science


I enjoy surfing the internet, playing video games, and playing on the computer.
I love tinkering with technology and keeping up with the latest tech trends.
I study Computer Science as my major. (:

Love. Imagination. Dreams. Hope. Faith. Serenity. Beauty. Joy. Happiness. Hearts. Smiles.

===

Money Spent:
$520 Premium ($8; 65 months)
$230 TCG Codes for MSPP
$130 NC Cash
$15 TCG Booster Packs
$15 Stickers/SF Codes
TOTAL: About $910.00

WHAT ELSE DO YOU WANT TO KNOW, I DON'T KNOW WHAT TO TYPE HERE. :(




~



Other Links
My UB Restocks
My Old About Me Page
Really Old Screenies
Making of My First Draik
Current
-5 rows of trophies (39/40)
-own a BGC
-550 Stamps
-300 Neodeck Cards
-1000 HSD
-Work on Wings Gallery
-Work on White Gallery
-Work on Backgrounds Gallery

Dream Pets
(hover for full image)

Wishlist Navigation


Stamps
Large Black Collectable Scarab
Choker of the Deep
Shenkuu Stamp
More can be found
here
. *click*


One Can Wish
Bony Grarrl Club
Thyoras Tear
Sticky Snowflake Stamp
Snowbunny Stamp


Thank You
Username
Item Name
Traded for a Pirate Krawk
Pirate Krawk Morphing Potion
Won from Wishing Well
Sky Full of Stars
Bought for 180k
Sinking Faerieland Trinket
Bought for FQD + 700k
Plushie Poogle Morphing Potion
Bought for 405k
Pirate Hissi Morphing Potion
Bought for 800k
Faerie Cybunny Morphing Potion
Bought for 1.25m
Pirate Draik Egg
Bought for 110k
Saskias Cart Silhouette Background
mariah_socool
Strange Blue Mist
Pink Coral in a Shell Pot
vickiebabe92
Royal Paint Brush
Bought for 140k
Golden Maraquan Trident
Bought for 800k
Faerielands Destruction Background
Bought for 1.6m
Maraquan Cybunny Morphing Potion
Bought for 140k
Moehug
teayeon
Scarf Blowing in the Wind
Bought from Prize Shop
Hanso Charisma Charm
Bought for 90k
Heavy Robe of Thievery
Bought for 1.75m
Dr. Sloths Personal Bath Buddy
Bought for 6.95m
Ghostkerbomb
Bought for 7.9m
Kelpbeards Trident
Bought for 2.4m
Wraith Paint Brush
Bought for 100k
Thieves Hood
loivissa_
Meridell Countryside Background
Lady Draik Knight Shield
junis19
Super Pea Chia Cape
Bought for 6.4m
Sword of Ari
1.3m
2m
14.5m
15m
4.5m
Jacques Stamp
Garin Stamp
Scarblade Stamp
King Kelpbeard Stamp
Isca Stamp
Bought for 6.5m
Golden Shell
Bought for 7.5m
Sword of Reif
Bought for 7m
Hubrid Nox Memorial Shield


Thank You (NC)
Username
Item Name
loopdela356
kristizup
Charming Baby Nursery Background
Traded 1 new GBC
Malevolent Sentient Birthday Poogle Handheld Plushie
Traded 2:1 new GBC
Spinning Neopian Globe Staff
Resplendent Wings
Traded 1 new GBC
MME6-S2: A Bunch of Popping Bubbles
Traded 1 new GBC
Sea Bubble Shower
zekar
Flight Scarf
Traded 2:1 new GBC
Hooded Faellie Baby Blanket
City of Maraqua Background
Traded 2:1 new GBC
Shell Wings
Striped Wig
Traded 2:1 new GBC
Baby Valentine Blankie
Baby Valentine Wings
lakecitygirls111
cameronjcw
Trading Card Game Frame
friends_rock2135
Electromagnetic Shield




Oct212011
Lorem ipsum
---
Oct212011
Vivamus
---
Oct212011
Lorem
I Love You

*Has half my heart*
*Has the other half*
You opened the box. :)
It was just a simple 'smile' message,
but I hoped it put a little smile in your heart.
Let me tell you something about love.
It's been 4-5 years since I went on hiatus on Neo,
a while since I was so optimistic and happy-go-lucky.
Growing through pre-teen to teenager to young adult,
I've learned and gone through a few experiences.
Love exists.
I have so much more to learn and
I'll never fully define love, no one can.
But, to you, who might doubt it right now, love exists.
Whether you see it in a friend, a significant other,
a family member, a greater power, in nature,
or simply all around you, love exists.
There will be times when you're hurt, heartbroken,
at your lowest point, feeling like there is no purpose or point.
But if you take a moment to find that glimpse of hope,
that dim light at the end of the tunnel,
to appreciate the smallest of things,
you'll find that this world has some beauty to it.
And love is the most beautiful of all. Love will come to you,
you just have to be willing to accept it.
Until then, look for Hope.
I wish you the best. *hugs*
Friends
Friends
Cole {x}
Prin/Sanam {x}
Emma {x}
Phinix {x}
Ash {x}
Kate {x}
Nicole {x}
Sylvia {x}
Jaz {x}
Christie {x}
Kris {x}
Jasmine {x}
Erica {x}
Joe {x}
Dany {x}
Loui {x}
Lori {x}
Esther {x}
Linds {x}
V {x}
Mo {x}
Jasmine {x}
Fly {x}

Max {x}
Jake {x}
Yvonne {x}
Chris {x}
Bowen {x}
Soleil {x}
Fruity {x}
Shane {x}
Eric {x}
Melanie {x}
Star {x}
Katie {x}
Cream {x}
Mel {x}
Lorian {x}
Dorina {x}
Elaina {x}
Jeanine {x}
Cici {x}
Garlic {x}
Evy {x}
Alex {x}
Patrick {x}
Neomail [x] me if you wish to be added. (:
♥ ♥ ♥
~
I'm on these pages. *gasp*
Joe'S Wordy List
The AC Wall
The AC Hierarchy
Nub Chat (GDC)
The AC Directory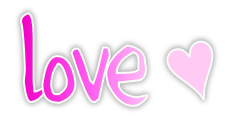 pretty. (: