Acara
|
Aisha
|
Blumaroo
|
Bori
|
Bruce
|
Buzz
|
Chia
|
Chomby
|
Cybunny
|
Draik
|
Elephante
|
Eyrie
|
Flotsam
|
Gelert
|
Gnorbu
|
Grarrl
|
Grundo
|
Hissi
|
Ixi
|
Jetsam
|
JubJub
|
Kacheek
|
Kau
|
Kiko
|
Koi
|
Kougra
|
Korbat
|
Krawk
|
Kyrii
|
Lenny
|
Lupe
|
Lutari
|
Meerca
|
Moehog
|
Mynci
|
Nimmo
|
Ogrin
|
Peophin
|
Poogle
|
Pteri
|
Quiggle
|
Ruki
|
Scorchio
|
Shoyru
|
Skeith
|
Techo
|
Tonu
|
Tuskaninny
|
Wocky
|
Uni
|
Usul
|
Xweetok
|
Yurble
|
Zafara
Hello, and welcome to my directory of cross painted pets. It is my personal opinion that cross painting can be one of the most lovely ways to customise a pet, and truly adds to their appearance. So, don't these cross painted cuties deserve to be shown off? I think the answer to that is yes, they do! So, I have created a page where twice painted pets can be displayed and seen by the people of Neopia. Don't forget to click on the pets' images to visit their lookups! Please
neomail
me to have your pet added to or removed from my directory.
Want to let everyone know your pet is listed? Feel free to use a button on your pet's lookup, or your userlookup.

This beautiful button was made for me by request by
Honey
.
Or, you can pick up this larger icon made by
Iss
.

You could also grab this button made for me by
Allison
.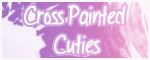 Pets Listed : 199
Acara
Aisha
Blumaroo
Bori
Bruce
Buzz
Chia
Chomby
Cybunny
Draik
Elephante
Eyrie
Flotsam
Gelert
Gnorbu
Grarrl
Grundo
Hissi
Ixi
Jetsam
Jubjub
Kacheek
Kau
Kiko
Koi
Kougra
Korbat
Krawk
Kyrii
Lenny
Lupe
Lutari
Meerca
Meohog
Mynci
Nimmo
Ogrin
Peophin
Poogle
Pteri
Quiggle
Ruki
Scorchio
Shoyru
Skeith
Techo
Tonu
Tuskaninny
Wocky
Uni
Usul
Xweetok
Yurble
Zafara