ACXI
Hey guys - Lucy here. Since AC VII, we've been tracking the distribution of supporters in the Altador Cup.
June 8th, 2016 Update: Team sizes updated for ACXI. Due to decreasing AC participation, I also added more users to the sample so we're now looking at a sample of over 38,000 random users.
--
Special thanks to Jess, Mason, Mike, and Neon for helping to gather usernames.
ACIX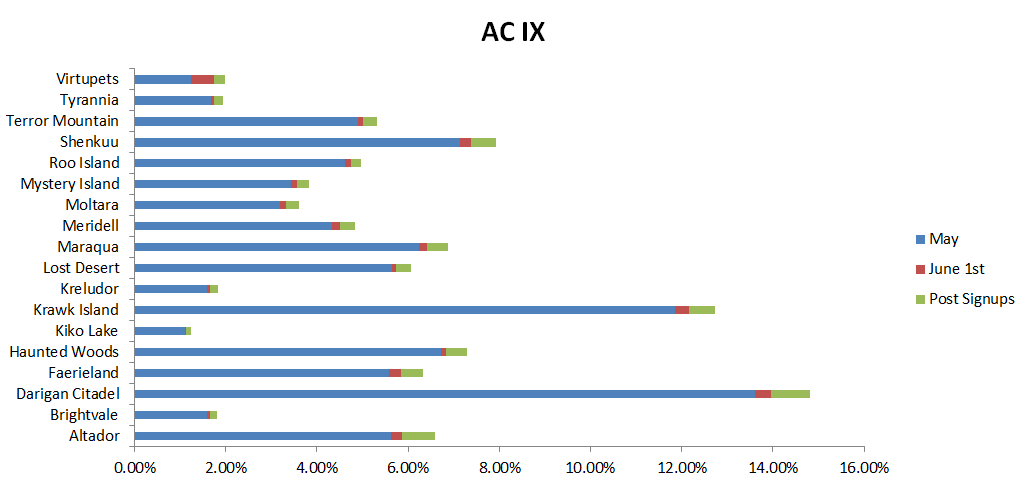 The green sections above represent the proportion of users that joined a team after the start of the cup. The users that joined on the final day of signups are displayed separately (in red) to show the possible impact of ASGs.
Breakdown of the Average Supporter on Each Team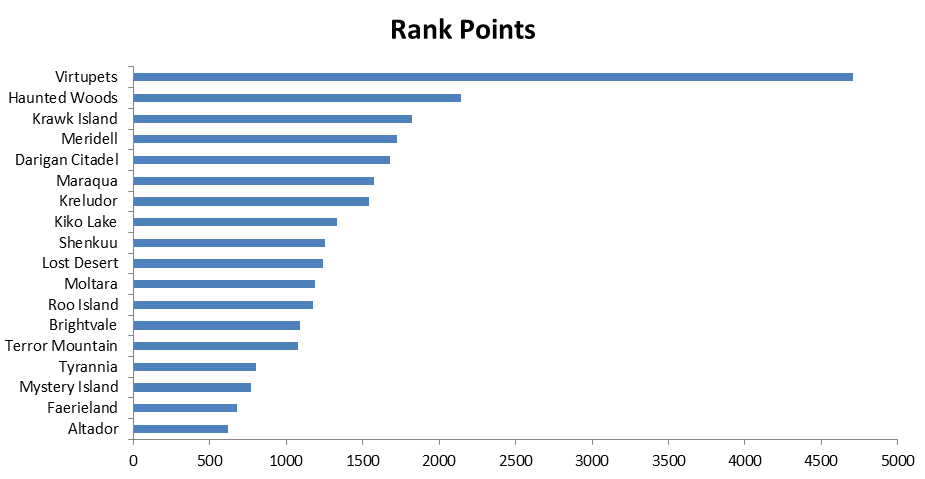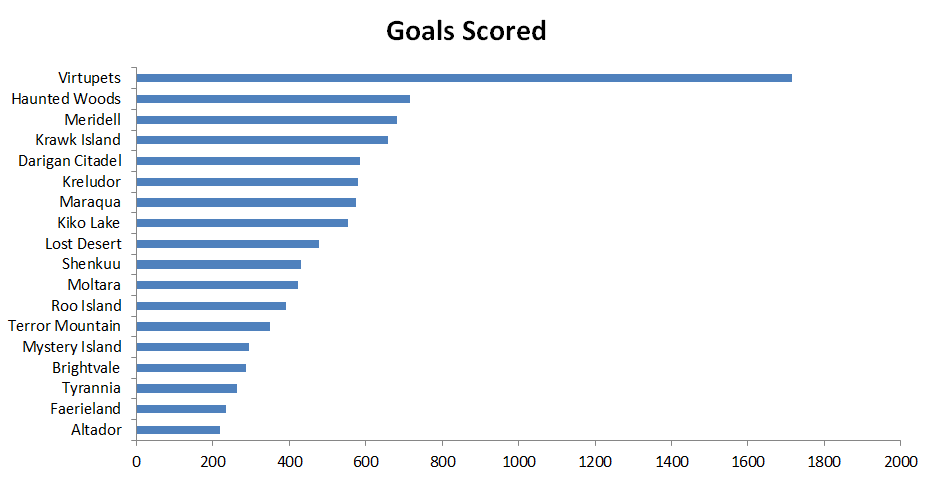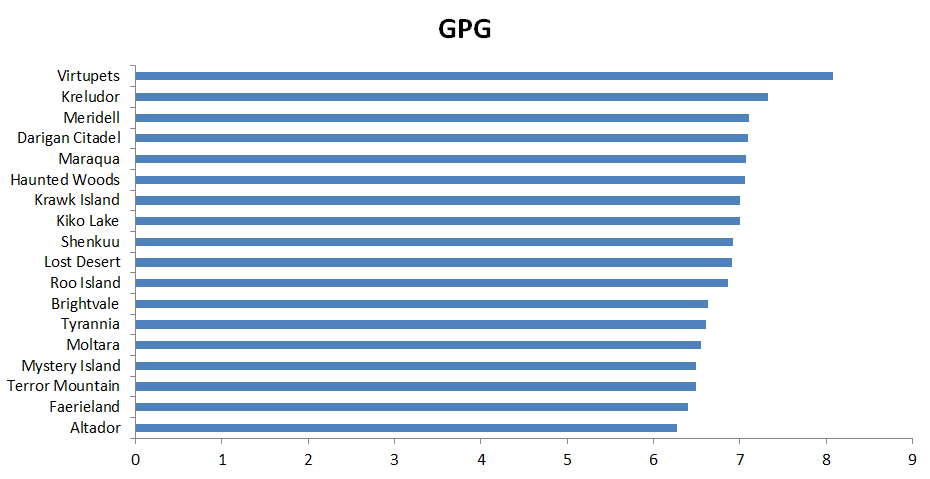 ACVIII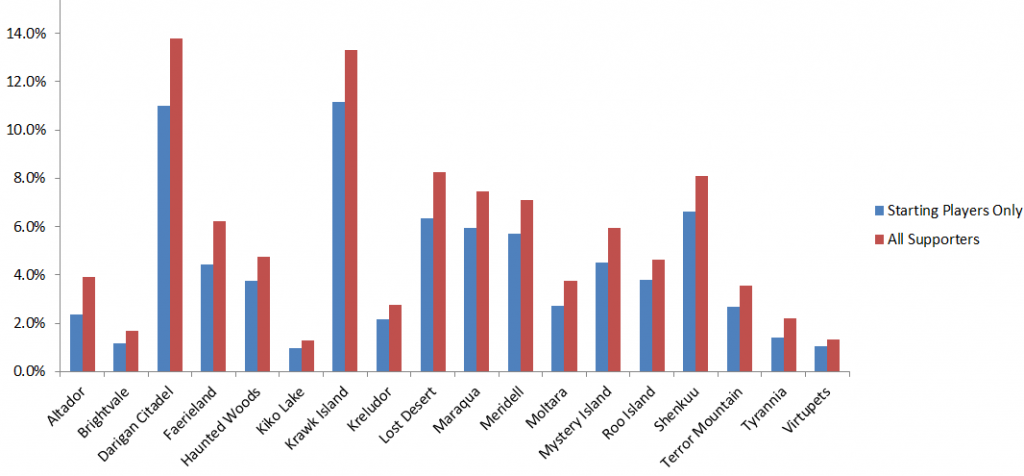 ACVII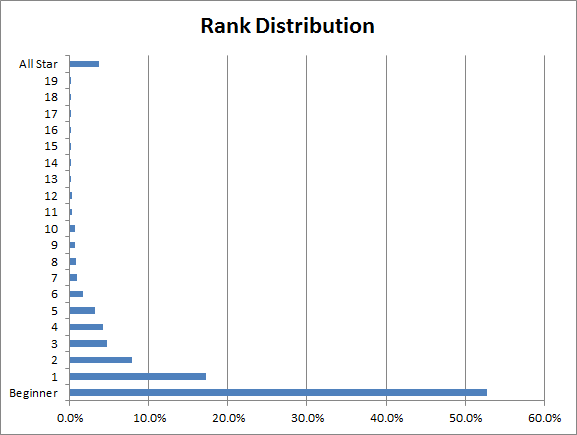 Method (ACIX and ACVIII)
The information is based on a random sample of over 31,000 unique users.
Method (pre-ACVIII)
This method is no longer available for the recent cups.
Credits
Special thanks to Neon for all of your assistance and technical expertise.
Many thank to Jess, Mike, and Mason for helping to gather over 31 thousand usernames.
Template from TKM
FAQ