This page lists all my publications (excluding comics, I don't have much commentary on those & I don't make them anymore for various reasons), with a brief description of them. This page mostly shows how I've changed as a writer, and where my inspiration takes me, and better explains deeper meaning and whatnot. My stories and series are the results of the myriad of ideas and concepts that constantly pass through my brain. My mind wanders all over the place and ideas hit me all the time, and sometimes I turn them into silly, easygoing stories, and other times they're much more.
Feel free to neomail me about my submissions anytime; I'm on every day and usually will find time to reply. Keep in mind that I don't do collaborations, and I don't always give good advice because I don't usually write a certain way- ideas just come to me, and sometimes they might be very different from my typical plots or writing style. If I'm inspired, I sit and write an entire story, or sometimes I organize ideas more concisely. If you ask me to help you, I probably won't be able to much.
The first NT story I ever wrote

Technically, this was actually my first NT story ever, on an old account I no longer have. I was in 6th grade, and couldn't write well at all, but if you really want to read it, this is it. I think its cheesy and horribly-written, but at the time I was incredibly proud of it and people seemed to like it back then.


Grey Art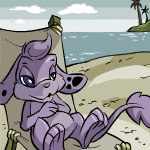 My first short story to be published years ago was a story of a young colorblind Zafara, who feels that her inability to see colors will prevent her from ever becoming a true artist. Even though I wrote this a long time ago, I still think it was decently written, and I still like the plot and the lesson it teaches.
A Day In The Life
A cute, light story of the kinds of things some of my pets do in their free time. This story was mainly a way for me to broaden their characters beyond the simple layout I have on their petpages.
Innocent Eyes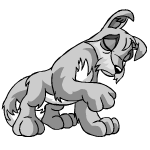 Another pound story, although I tried to make it a bit different from the typical 'hopeless pet adopted into loving family'; a grey Lupe jaded with his life is adopted by a young newbie, who shows him that Neopia is not all about ambition and greed. It actually wasn't one of my best, but I think it received more feedback than anything I've ever written.
Moving On
Another attempt to broaden a cliche plot; a family of neopets left to fend for themselves in a neohome ages after their owner disappeared without notice, they have to deal with constant reminders of what happened by their older sister who relentlessly waits by the front window for her owner to return. I honestly don't think anyone even read it; but it's not the worst thing I've ever written.
The Problems We Face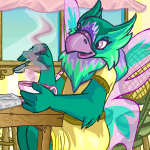 One of my favorites, this story reflects on the kinds of problems many average teenagers complain about and an inability to look beyond ourselves. Yumi (my faerie Eyrie) is in a coffee shop and sees another girl sitting by herself looking upset, and attempts to offer advice and consolation. At the time, I absolutely loved this story (and the picture!) but sometimes I think it could've flowed better, and some parts could've been explained more clearly as well.
One Mistake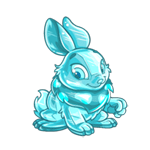 Once, I almost considered trading Daliell for an ice Cybunny (no longer a dream pet, ironically) but I decided I liked her name & character too much, and I was inspired to write this :P. I was new to trading, and this was how I imaged her character would have reacted.
Thief No More
Another story to help create the characters of my neopets, specifically TideQlave. The title kind of gives away the plot, but its a small reflection on who he is and what he does, and his adjustment to the family as well. It was my first Day of Giving story, too.
For Amy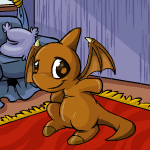 The main character is my aisha Zibel, who is astonished when he meets a friendly and lively Shoyru named Amy, who he finds understands and can relate to him in a time in his life when he really needs a good friend. The story was supposed to be about the way people connect in life, and just as quickly disappear, but still affect us. Unfortunately, I don't quite like the way it turned out anymore. The underlying message is still good, but the story seems too young and unrealistic to me now.
Unique
Nothing special, really. Another simple light story. It mainly points out how overrated some neopets and colors are, specifically faerie Xweetoks. I have nothing against faerie Xweetoks, I was just pointing out that they are so common that they are not in any sense 'unique', and that's all this story is about.
Bully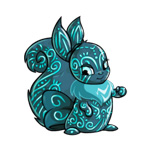 A look into how bullies sometimes feel and why they become bullies. A young Usul named Jewel who was bullied as a child, has become exactly the kind of person she always loathed, and this story follows her epiphany to becoming herself once more.
My Inspiration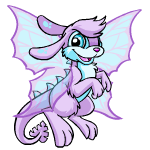 Inspiration and the many ways it comes to us. Different people find inspiration different ways, and this is just one way many do find it. A Kyrii named Reno struggling with writers' block finds his own inspiration from an unexpected source.
Can You Remember?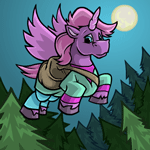 Finally, my first series! A selfish, spoiled young teenager (yes, I know, she
had
to be a Uni) runs away from home, but things go wrong when she collapses mid-flight and wakes up to find her memory gone. Having no idea who she is or where she's from, she attempts to start a new life, but finds that her haunting past just won't leave her alone.
An Empty Heart, A Lost Soul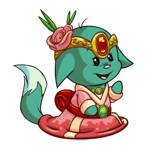 A more sad, heartfelt story compared to my usual entries. A wealthy Kacheek who has everything a girl should want, but she detests all of it. The Beauty Contest star dreams of a much different life, but does not have the inner drive to go after what she wants.
I Am Beautiful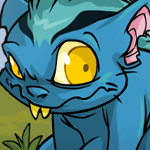 Not just for Mutant Day, this story's message is not even about inner beauty and strength; it was meant to inspire anyone who feels that they are not as beautiful as they wish to be, everyone has something on the outside as well that may even exceed the typical idea of beauty. Others always see more in you than you ever see in yourself.
Judgment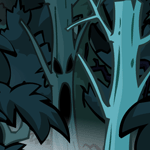 Keep an open mind, do not judge others by what you hear about them or what you expect based off appearances; others will surprise you in various ways, and you may find an irreplaceable friend.
Lessons and Life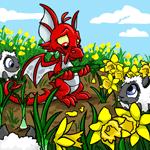 A sad yet inspiring story of a young boy and the bond with his elderly neighbor. Tragic endings and new beginnings happen every day, and embracing life is important. I think this is one of my best and favorites, because most of the morals it teaches came to me as I developed Leroy and Ms. Elson's characters; the characters felt so real to me and at times it felt like the story was happening as I wrote, and I didn't really have any more control over the ending than they did. That's life.
Stand By Me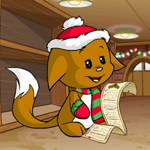 A funny story a friend of mine told me brought this Christmas story to life. A naive Kacheek goes Christmas shopping with her brother, and notices the other shoppers are not happy and jolly like they should be, and attempts to bring holiday spirit to the Neopian Marketplace.
Overboard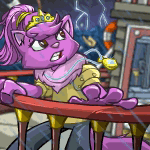 My second series, and its much longer than my first. This story took far too long for me to write it, plus all the editing Dx. It goes back and forth between moods, but overall seemed to work, I think. A rich young Wocky falls off a ship during a storm, and for the first time in her life finds herself having to be independent in the "real world", outside of luxury and wealth. Her inability to fend for herself- as well as some bad luck- bring her halfway across Neopia as she struggles to get back home.
Mr. Jonathon Chambers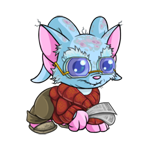 A different kind of thief; Mr. Jonathon Chambers appears to be an innocent elderly aristocrat, but he is in fact a young, quick-witted and sophisticated thief, and he's after something much bigger than he's ever gone after before. I thought this story was clever and interesting, but I received no feedback whatsoever on it, and I'm not sure if it's because no one read it/bothered to comment on it, or if it's not as good as I thought :/. Anyone is still free to neomail me if they do like it though :P.
Beyond Books
Full of concepts and deep meanings to contemplate. While spending her summer studying in Altador, Gaz runs into a strange old man in the Archives, who ends up opening her mind to greater thoughts and ideas than she ever imagined before. For some reason, when you look up my username in the NT search, this story doesn't show up, but it did count as a trophy and it's in issue 592.
Beneath the City
Dedicated to anyone who has ever felt like they do not fit in; nobody is truly alone with their problems, there is always someone out there who feels the same way, is dealing with something similar, and sometimes you just have to look a bit for friends and a place to belong.
Her Song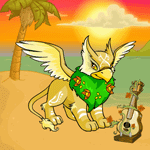 A story of music and memories and long-lost friends; some of us express ourselves in different ways, and sometimes we lose those who mean the world to us. It's simple, yet deep. I absolutely loved writing this, and I hope my readers liked it as well.