.sf{display:none;} #b{width:700px;text-align:center;} #box{width:700px;background:#FFF;} td,p,body,tr,.medText{color:#555;font-size:9pt;font-family:verdana;font-weight:none;} i{color:#3A384E;} u{color:#8DA6AB;} a:link,a:visited,a:active,a,b{color:#47526E;text-decoration:none;font-size:9pt;font-family:verdana;font-weight:bold;} a:hover,a:hover b{color:#DADADA;text-decoration:none;} h1{font-family:verdana;letter-spacing:3px;font-size:30pt;color:#C1C5B6;text-align:left;background-color:none;margin:0px;padding:0px;} h2{font-family:verdana;letter-spacing:-1pt;font-size:16pt;color:#47526E;text-align:center;background-color:#8DA6AB;margin:0px;padding:7px;padding-left:5px;} body{background-color:#3A384E;} />
Lumnatii's Artwork
Info
If you would like to use one of the artworks I have here please neomail me and ask for permission first. Anything else is called
stealing
, and I will report you for it.
Newest artworks are at the top;
comics are at the bottom of the page.
Feel free to neomail me if you have any questions about my art. I use Adobe Photoshop 7 and a Wacom Intuos 3 tablet for all of my pictures. If my userlookup says requests are closed, they are indeed, closed.
Now, then, Enjoy my artworks!
Neopets-Related
Trade with Saiyukii
Trade with Mikibunny
Trade with doggirl2006
Trade with island23
For _Jakk :)
(My old account is Kemithias)
Requests
Requests
: Closed
Comics

---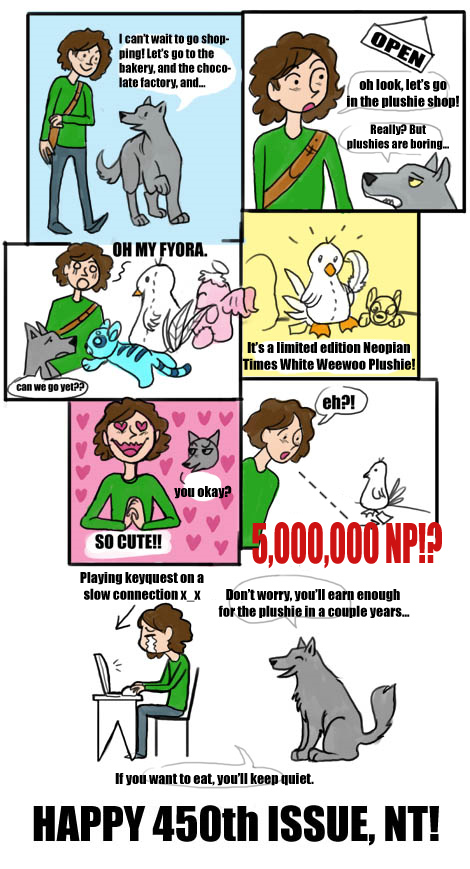 Links
Link to me
My Other Pages:
Other Links:




Credit
this pet page layout was made by
sam(fruit20)
. click
here
for css.
NEOPETS, characters, logos, names and all related indicia
are trademarks of Neopets, Inc., © 1999-2013.
® denotes Reg. US Pat. & TM Office. All rights reserved.
PRIVACY POLICY | Safety Tips | Contact Us | About Us | Press Kit
Use of this site signifies your acceptance of the Terms and Conditions