-blocked-

-blocked- fonts Soren_Kierkegaard grey faerie fonts kitties pretties Prometheus_Oberon's avatar fontsPoochy918 fontsdrappastar's neohtml_Denry_'s fontspinks's neohtmlbubbles neohtml help's
-blocked- lookups ongerz side bars aeieki's side bars kitties pretties moo cows premade lookupsmirk and dru's premade lookupsKraysho's premade lookups
-blocked- help csshelp html help 00700700700701's help
-blocked- misc siggy pets -blocked-here
awards
Moved here

FAQ
Q:can one of my pets be one of your pets friend?
A:sure just neomail me which pet.
Q:can you teach me html?
A:no it takes too much time and I'm horrible at teaching.
Q:well do you know some sites that can help me?
A:yep dracc.com is very good in teaching html and so is annabella.net/html.html
Q: I have some siggy pets for you can I neomail them to you?
A:no sorry
Q:I have some advice for your petpage can I neomail you it?
A:yes
Q:can I have your pets
A:no
friends
Ah, my dear friends.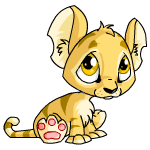 This is Littikat4595, my first friend, but sadly she is gone. I miss her very much.*tear drop* Last I saw her she was a baby kougra, so young.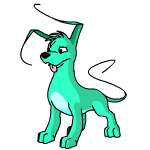 This is sir_gelert_the_wize, we don't talk together that much, so I don't no much about him.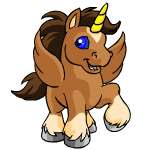 This is Blossom_Dash. She likes pizza, and friends like me. She is a pretty cool uni, and friend.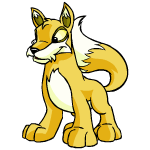 This is xHeero_027x.*cries* He too has gone like the wind. If my friends keep going like this, I won't have anymore friends!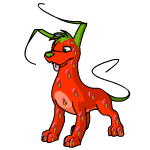 This is my friend, AnniekaMooreJr. She talks too fast! Lol. She likes strawberrys and collects Usukis.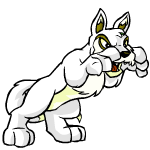 This is bloodberry199, my best friend. She's a storm lupess.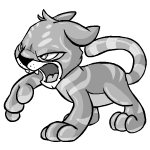 This is crossout03. He is a pumpkin fanatic! Heh but hey, who doesn't like pumpkins?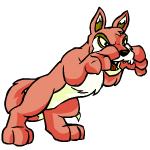 This is xWhipxLashx. He likes talking walks with me. He is a really fun and extrodanary lupe.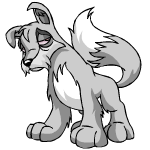 This is Arrk my exploring friend. He is another who *sniffle* passed away. *cry* I remember when I went exploring the lands with him.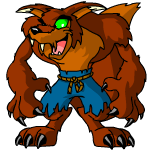 This is Sk00ter. Even though he looks scary, he is actually very nice. He is one of my good friends.
family
This is my owner redeyetreefrog120, I just call her Red, or master... She is
obsessed
with rabbits, and Futurama. This is her favorite quote that Bender (a character in Futurama) said "Have you ever tried turning off the TV, sitting down with your kids, and hitting them?" from the episode "Bender shouldn't be allowed on TV". She likes anime, and r -disallowed_word- .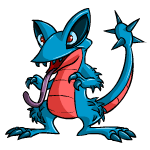 this is my sis,Chica101401,the mutant techo.She's the strongest so she bulies itelegent_angel and me.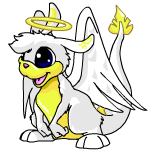 This is my other sis,intelegent_angel the christmas zafara.She's the second youngest so it's chica101401 job to protect her.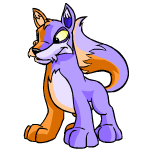 This is me!Chica101401 bullies me alot and calls me names and is very mean!YAY!!!I finaly got painted!(split is a very pretty color to paint a pet, don't you think?)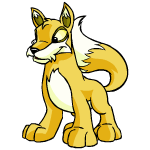 This is Sunwing, my cousin. He wants to be painted starry. He is pretty cool.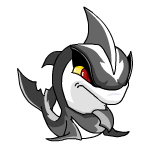 This is Chaos_fishy, the jetsam.Now Intelegent_angel isn't the youngest. So it's my job to protect Chaos_fishy. Sometimes I take her to hunt and eat wild chais,or poogles with me. Finaly! She finaly got painted. Took so long, but in the end, she got what she wanted.
This is master's rabbit, Fluffy. I have no idea why he is here. Master said Fluffy should be here, he's a part of out family too. (What I don't get is that if he's a he, why is he named Fluffy??? Isn't that a girl name??)

This is Chica101401's spoppy.He's a bit scarry,but Chica101401 still loves him.(if you ask me I think they're a good match,they're both scary!)

This is my robot feepit! He loves to run around and chase me. He never makes messes on the floor, and is incredibly strong!

This is intelegent_angel's angelpuss. They're both angels, and play together alot. (If you ask me I think they're a good match, too!)
Love
Love?
Yes, it's true, I love
Zcy
. He stole my heart♥. It happened very unexpectedly. At first I thought he was just a friend, but now he is more than just a freind. He understands me more than anyone I've met.
Status=Zcy
likes
Likes
Friends
full moons
howling
running in open fields
and spleeping :D
Dislikes
scammers
hackers
invisable paint brushes
walking up early
Annoying people
Chica101401
Hilary Duff
link to me
-blocked-