Press F11 for enhanced viewing.
Coding done with help from Sunnyneo. And the bookshelf in the above image was found using Google images.
Introduction
The cool morning wind gently brushed against your face as you went for a stroll around Darlam, a fairly small Neopian town just outside of Brightvale. You figured that now would probably be the best time to pay a visit to the library to see if that new book you so anxiously wanted to read was available- it's been flying off the shelves like wild these past few days, so you figured that the earlier you went, the better luck you would have at finding it.
Unfortunately, you were unable to find your book once you got there; however, you did happen to stumble across a kind-looking kacheek stocking the bookshelves as you browsed through the isles. She had almost cream-coloured fur, with interesting bright-green and purple stripes along her ears and tail, as well as long, orange hair that hung loosely beneath a small, maroon hat. She was nicely dressed, and wore a pair of brown, circular-shaped glasses that hid behind them a pair of beautiful, teal-green eyes. She gives you a shy smile as you approach, but then quickly turns back to her work. Not the most talkative character, perhaps, yet she still strikes you as a potentially interesting one. Wishing to learn more about her, you attempt to start a conversation.
[Back to the top]
Statistics
Really? Y-you want to know about me?
She says with a surprised tone, in a voice that's soft even for within a library.
Well, I'm not really sure what there is about me that you would consider "interesting"; but if you're curious, then I guess I'll go ahead and tell you a little about myself.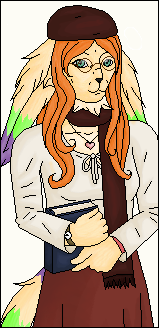 Neopets Name: Friends_for_keeps3 (But please don't call me that)
Goes by: Mitra (Hindi word for 'Friend')
Age: 27
Date of Birth: May 10
Birthplace: Darlam (a small town just outside of Brightvale)
Current Residence:
Gender: Female (do I look like a guy? o_o)
Species: Kacheek
Brush: Disco
Height: (Anthro) 5 ft. 7 in.; (Quad) About 3 ft tall (feet to shoulders) and 4.7 feet long (head to tail tip)
Weight: That's not a nice thing to ask a lady. :k
Accent: English
Hair: Orange
Eyes: Teal
Family: Her bio family is unknown; she has two adoptive mothers whom she currently resides with.
Occupation: Librarian/painter
Personality: Mitra is a bit shy and needs time to adjust to new people and situations before she can really come out of her shell. Once she's had a chance to warm up to you, though, she's generally quite sweet and very easy to please. Although she can be a little awkward in some social situations, she's typically a pretty calm person with a big heart and an open mind. She likes everything to be neat and perfectly organised, otherwise it will irritate her and distract her from doing anything else. She's also very thorough with her thoughts and decisions and will never just jump into anything.
Strengths: Very well-read and quite cleaver; extremely generous and always performing tiny good deeds.
Weaknesses: Very shy and a bit awkward in social situations; a soft speaker who is easily ignored.
Other info: She has a sharp memory; she's an early bird; she's very good at playing solitaire and mancala; she's a vegetarian.
Appearance:
(Drag into your address bar to view her full reference sheet)
The makeable used for her quad design was made by
rewriter
.
Likes and Dislikes


Likes:
* Tea
* Peace and quiet
* Gentle music
* Literature
* Painting

Dislikes:
* Being lonely
* Being shy
* Messy things
* Loud noises
* Being taken advantage of
[Back to the top]
About Mitra
(This is just a really rough outline of her story for now; it will be replaced with the real thing once I get around to typing it)

Mitra was born in a small town called Darlam, just west of Brightvale. She was a doorbell baby; her mother was a young/desperate teenager who simply wasn't ready to be a parent, so Mitra was adopted by a couple of middle-aged women who had always wanted their own child. She was always curious about her true parents and yearned to meet them, although she never did. But her adopted mothers took excellent care of her, and for that she was grateful.

Mitra's always been a bit quiet and didn't have many friends as a child. When she wasn't busy with homework, she'd usually be found with her head buried inside a book. Mitra was also a very artistic child, especially when it came to painting; she pretty much taught herself, and would often spend hours in her back yard or in her bedroom creating gorgeous paintings of whatever happened to catch her eye.

Mitra never really had any big plans for when she grew up in terms of careers- she just wanted something small. She tried working at the library and quickly found that she enjoyed it, mostly for the atmosphere. She still continues to paint, and makes a pretty decent living off of her paintings as well. She also still lives with her adoptive mothers and takes care of them now they're old and retired, as she doesn't like the thought of living on her own just yet. Overall, she's pretty content with her life.
[Back to the top]
Companions
Friends? Yes, I do have a few. I'll admit, I don't have very many, but the ones that I do have are very dear to me indeed.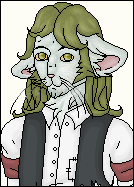 There's Tigien, for starters. Ti is undoubtedly my best friend. We've been close friends ever since I first started working here at the library a few years ago; he was the first person to notice that I was new, and he immediately welcomed me and tried to get to know me a bit. I'll confess that I was a little unsure about him at first- he is a mutant, after all, and I always see him wondering around the streets, as if he has nowhere to go or nothing to do (I'm not sure if he even has a home). But the more I get to know him, the more I think he's just the nicest guy ever. He visits me here at the library nearly every day to chat and say hi, and I always enjoy having his company. He's a poet mainly, although he also occasionally sews these adorable stuffed animals. People think that I'm weird for hanging out with him, but he really is a great guy once you get to know him. He's always just so nice to me, yet I don't understand why.

Oh! And how could I possibly forget my dear little Twiggy, my gruslen? I've had him for many years now, ever since I was just a child; I remember finding him as a stray kitten in my garage when I was a teenager, and then I remember begging at my mothers' feet to let me keep him... They eventually said yes, and the two of us have been closely bonded ever since. He may be old now, but I still consider him my baby. Whenever I'm at home painting he'll always be right by my side watching me paint, and whenever I'm laying on the couch reading he'll always be curled up on my lap sound asleep; it's all so adorable, really. I just love the little guy so much, and I'm deeply grateful for his companionship.
[Back to the top]
Anthro Adoptables
(Fail-anatomy edition)
And now for the part you've all been waiting for: ADOPTABLES!

Pretty spiffy-looking, eh?
Standard adoptable rules apply- no stealing, no contest-entering, link back, don't take a custom that isn't yours, etc.
These are customs only, and they're intended specifically for anthros. (But if your character is typically portrayed as a quad and you'd like to see what they'd look like in anthro, then just give me a description of what their ideal outfit would look like and I'll see what I can do. ;3)
Requests and trades are now permanently closed. Sorry, but I'm hardly ever on Neo anymore! :c You're still welcome to use any of the default colours, but just be aware that I will not be making any new customs (Unless, of course, you knew me on other websites and wanted to bribe me with a trade or something...)
Customs

Vlad


Shadow (Shadow_D_Hedgehog)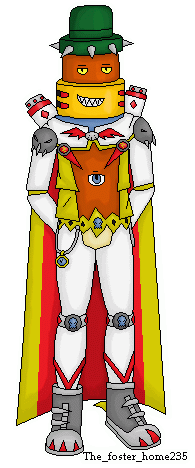 Soulsteal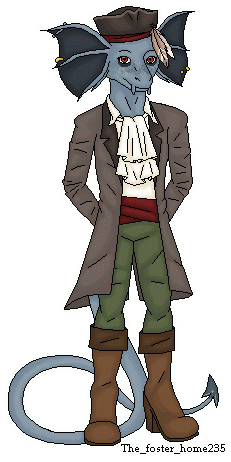 Lock's Withsay (App)



Rhizara



Vakiron

[Back to the top]
Artwork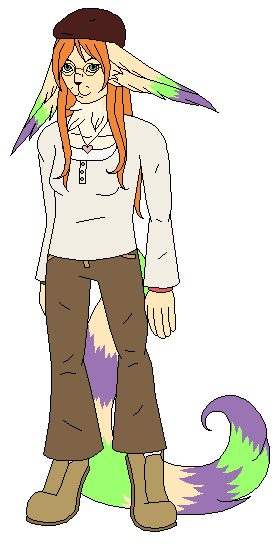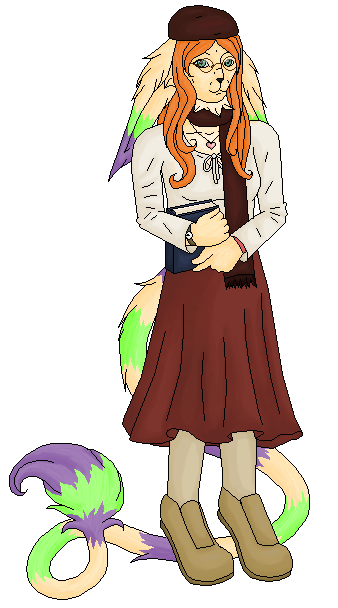 Gift Art
Gift art? F-for me? *Blushes*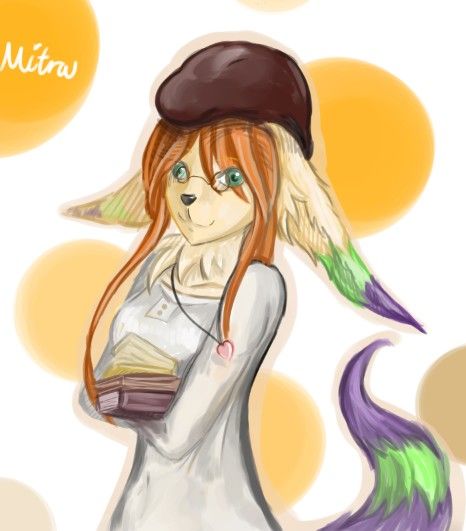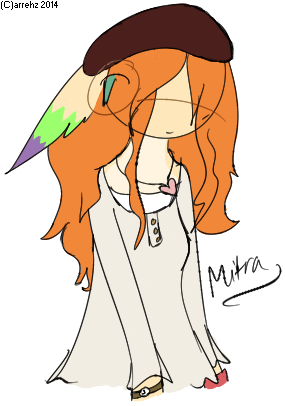 Artists (L to R):
Ashley
,
Hoyun
(2),
lady_piratez
,
Hemo
,
Glitt
,
wocky_luvpet5566
,
Anne
(2). Thank you all so much! ;3;
[Back to the top]
Link Back
Time to go already? Okay, well thanks for visiting; it was really nice talking to you. Perhaps you might like to visit again sometime?

My Other Characters-