Pleae note that I was not forced to make this application. I just think that Merrefat is worth it. ♥




Welcome, guest! This page is dedicated to one particular camouflage draik... MERREFAT!



Who, Me?

I fell in love with Merrefat when I first saw him. And once I saw that he was up for adoption, I couldn't resist applying for this wonderful draik. 'Twas love at first sight.




Name: Merrefat
Nickname: Merre
Gender: Male
Species: Draik
Age: 27
Favourite colour: Ocean blue
Eye Colour: Black
Personality: Quiet, Shy, Adventurous
Favourite food: Salmon sushi



Water
Shenkuu
Cherry Blossoms
guest! :D



Bullies
Thieves
People who try to take off his mask




You may be wondering what Petpet Merrefat will receive.
Well, Wonder no more!




Name: Cloud
Species: Ukali
Gender: Male
Age: 2
Personality: Laid back, Comforting, Fun

Merre met this ukali while out exploring the mountains of Shenkuu. He found it hiding under a giant leaf which had fallen onto the ground. Although the ukali showes signs of unsecurity, Merre managed to calm it down by giving it a chocolate bar that he was saving for later on. After coming home, Merre noticed that it had managed to follow him home. Merrefat decided to keep the ukali as his own. The ukali was named Cloud, because of his white, fluffy pelt and soft, bubbly attitude.


Every pet has a story. Here is Merrefat's!
A disco ixi was strolling through the hilly mountainside of Shenkuu, glancing at the cherry blossom trees above her. The wind blew the petals off the trees, creating a petal shower. The ixi watched in amazement as the flowers fell around her. She stared at the gorgeous gold bracelet on her arm that she received for her birthday and carried on walking. "I must have taken a wrong turn," She thought "This isn't the marketplace…" She stared up into the sky… and something fell on her face! "OH!" the ixi gasped, astonished. She held the object in her hand to examine it. "Hey, this looks like an eyrie feather….
Greetings!
Shocked, she fell to the ground. Glancing around, she noticed a darigan eyrie sitting on the branch of a tree. "Erm, hello…" she whispered cautiously. The eyrie asked for her name. "My name is… Foxyfoxee…. Say, you're not just talking to me just so I can give you the avatar, aren't you?" Fox asked. "No, not at all!" the eyrie replied. "I've noticed that you were looking a bit lost 'ere. Would you like some help?" he added. The ixi thought about the offer, and then rubbed her arm nervously. She then realised something; her bracelet was gone! "Oh no! I think I dropped my jewellery… Hey, do you mind holding my bag while I look for it?" Fox exclaimed, holding out her bag. "Certainly, madam…" the eyrie muttered, holding the bag. Fox looked kneeled down to search the area for her bracelet. "I'm not too sure where it is, do you have any ideas?" she asked, glancing back at the eyrie. She could not believe her eyes! The eyrie was running away with her stuff!
HEY, STOP!" Fox yelled, determined to retrieve her bracelet. She stood up abruptly and started running after him.
The eyrie was heading for the town, where there were usually huge crowds, perfect for hiding in. Next to the town entrance, a peach tree loomed, providing the residents with huge quantities of luscious fruit. The eyrie soon managed to outrun Fox, and was about to enter the town, when suddenly….
SPUTT!"
A peach fell from the tree, barely missing the eyrie by inches; however, he kept on running. Suddenly, a second peach flew at the thief, and another, and another! One of the peaches managed to position itself unnoticeably into the path of the eyrie and he soon found himself on the ground Fox then started to catch up to the treacherous thief. The eyrie quickly tried to stand up again, but suddenly he was tackled by a long, snake-like being…..
When fox finally caught up to the eyrie, she was amazed to find him pressed against a tree by a draik! The draik looked the eyrie in the eyes and muttered. "Now then, let's give the nice lady back her things…." The eyrie took no chances, and gave the bag back, as well as Fox's prized bracelet! The draik then let the eyrie go, as a warning.
Fox then took another look at the heroic draik. It was long, wingless, and it had antler-like horns situated on the very top of his head. It was also wearing a mask. She decided to thank her mystery saviour . "Thank you for helping me, mister… um…." The draik smiled and proclaimed, "My name is Merrefat. I was watching you and that eyrie. I noticed the eyrie pinched your bracelet, so I thought I'd help…." Fox smiled. "Thanks again, Merrefat. I'm Fox. Please to meet you!"
The draik smiled, and started to walk away. "Hey, where are you going?" the ixi questioned. Merre turned his head, and mused, "Wherever the wind takes me, really… I don't have a permanent home…" Fox walked over and mentioned, "Well, we do have an extra unused room at my house…." Merrefat looked back. "You aren't saying…." "Only if you want to…" Fox added. Merrefat took a long pause and muttered "But what about your owner? What would she think?" Fox smiled "I'm sure she won't mind, she love dragons after all" Merrefat paused for even longer, and then decided "Yes, That would be nice. Thank you." Fox grinned and lead the draik back to her home. "You're going to love it!" she said, brimming with excitement "You'll meet Crimset, and Spirit, and… you could even get a petpet!" Merrefat, enjoying the sound of that, walked along feeling on top of the world.

Hello! I'm Kitty!
I'm thirteen years old, but I have the mind of a 8 year old. :B
I live in Australia. It's very cold over here right now, Being winter and all...
I really like Video games....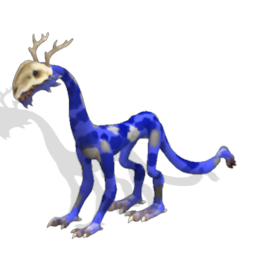 ...Maybe too much. O_o

I have been on neopets for over four years.
Wow, has it really been that long?

I often go on neopets to play games and restock
(I'm not that good at restocking, but I try!)

I have lots of hobbies, one of my favourites being drawing.
(I know your rules said that you don't care for art... But I couldn't help it. D:)

I also like tinkering around with programs such as Photoshop and flash. Apparently my dad thinks I'm good enough to apply for a graphics designing job for his company.
Of course, that all depends on the money involved... *winkwink*

My dream pet is a Draik... So, surprisingly, I decided to apply for Merrefat.

Let's meet the rest of the family!




These are the pets that Merrefat would be staying with!



Fox is Kitty's first pet. She like flowers, chocolate...
and pretty much everything else.


Spirit often doesn't say much... But he secretly loves playing tricks on people.
Hmm... Odd. The cookie jar is suddenly empty...


Crimset is the newest member of the family.
He likes visiting hot places, like the Lost Desert. He also likes company.





You might be interested in knowing what I am going to do with Merrefat if I am lucky enough to get him. Put him up for trade? Give him away? Let him rot?

Uh, No way.

I have many ideas for Merrefat. One of them is a good customisation. I absolutley LOVE customising pets! I have chosen just a sample of my ideas for an outfit:






Now then, There is another part to the customisation... CROSS PAINTING!
I know that Merrefat is already handsome enough...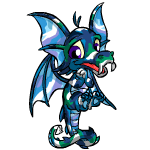 Oooh, d'ya really think so?

BUT!
What if he had DESERT CLOTHING?


Pretty, huh?

Merrefat will NEVER be abandoned, traded, or anything else in that matter.



You can't put a price on Merre!

I am also NOT just adopting Merre for the avatar, either.



The avvie's not THAT great, anyways.

Merre will be cared for, and will be protected from everything, such as boochi, Sloth and EVEN Scammers! (I have never fallen for a scam. EVER!)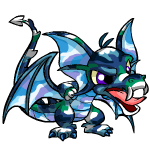 Yeah! Try and get me, creeps!

Because I come on evey day, Merre will NEVER be left to rot. I mean, how would YOU like to be "left to rot"? Sounds gross, right?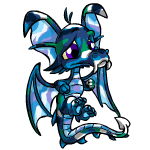 Oh, the mere thought makes you cry inside...
If on any occasion that I cannot be on neopets (eg. If I'm on holiday)
Merre will be kept in the neolodge.

Would I make a good owner?
Here's what a few of my Neofriends had to say...
(Drag the thumbnails up to the URL bar for a full preview.)



A few nice users took the time into drawing some art of Merrefat!
(Drag the thumbnails to the URL bar for a full preview)
Thanks Intellex!
Thanks Sylvia!
Thanks Wicky!


Oh, Are we really at the end of the application already? Darn. I wanted to say more about Merrefat. He is an outstanding draik after all.
Well, I just want to say one more thing.

Come Home, Merrefat!





Special Thanks
Izzythestar, for proofreading my story and encouraging me along the way!
Nawee111, for writing about her thoughts on why I would make a good owner!
Christle_the_wolf, for encouraging me.
Everyone who drew fanart for me.
And finally, guest, for taking time to read this application.
You guys are awesome!