Welcome, kittycatisginger18
-- Status: COLLEGE KID! RIGHT HERE! -- Last Updated: 26 September 2012 --
It was a dark and stormy night.
No, that won't work at all. Perhaps...
The two of them faced each other across the table, neither one daring to move for the rifle...
No, that simply won't do either. *looks up* Oh! You startled me. Let me just put down this notebook, and...
Hello there! I'm Kitty, as you can plainly see. Welcome to my guild room. Pardon the mess, if you will. My room's always a mess, but today everything's particularly messy. Why? I haven't had enough time to work on it lately. School's stressing me out, and then there's the constant threat of Covu's minions and the onslaught of the Sparkle War. I'm the
Fleet Admiral
of the
Sparkle Water Navy
. But that's nothing to trouble you with right now; come in, come in. Step right over the threshold, kittycatisginger18. Wait - not there. That's Jynx's spot. Who's Jynx? Well...you should visit her area of the room. That's the best thing that you can do. Trust me. And stay out of her way.
There are a few things you should know about me before venturing into my room.
1.
I'm completely insane. Really. I couldn't keep my mind on the same thing for more than ten minutes if I wanted to. And most of the time I don't.
2.
I am completely obsessed with Edward Elric, from the
FullMetal Alchemist
manga and anime. The manga's better, trust me. Although Ed does sound rather dreamy in the anime...
3.
I love kitty cats. Truly, I do. In fact, there are probably a ton of them around the room right now, watching...always watching. They're waiting for you to reveal your weakness. Trust me, it'd be a bad idea for you to do that right now.
4.
I am on
Team Sparkle Water
. If you try to ambush me, I'll just show you my awesome looking weapons. Try looking down the business end of a Swoozka and then tell me how spunky you feel.
5.
I love making graphics and messing with coding. I haven't had an open site in years, though.
You think you got that down? Keep those things in mind and I promise that nothing in this room will harm you. Well, at least not
fatally
.
To-Do List
I recently realized what a mess my guild room was! I haven't updated it in over a year! So, please excuse the mess. Here's a list of things I have to update:

Blog
Favorites page
Home page
Goals
Library
Eliminate 'recipes' section for now
Add "lists" section?
Information
Neomails:
Always open!
Battledome Challenges:
Closed forever.
Neofriends:
Guild members only, please.
Guild Invites:
Closed forever. I love my guild!
Graphic Requests:
Check
here
.
Blog
What on earth is Kitty up to?
26 September 2012, 10:38 NST
I'm working on getting my "favorites" list updated. I've decided to go with a top-ten list for each section, along with a description of why I like each thing. That should help a lot.

I look forward to one day getting my room nice and clean again, and perhaps add a few more sections! And a better layout, maybe!
Thanks for being patient!


24 September 2012, 20:55 NST
Kitty's blog was cleared as of 24 September 2012. None of the stuff was relevant anymore, and if you went far enough back in the coding, you'd find a ton of messed-up coding. So I decided to simply start from a clean slate.

So what did I do today, you ask? I went to history, had a three-hour lunch break (instead of my normal two-hour one; my Spanish class was cancelled), went to math, and then went to english and took a test.

Then I went to my room, and spent three hours (total, spread out among several hours of checking Neo, the Book of Faces, the tweeter-sphere, and ThinkGeek) working on a Family-Consumer Science paper...that was assigned three weeks ago...and is due tomorrow. I'm such a horrible procrastinator!
Favorites
I've recently decided to redo this section. Instead of everything being in little scrolly div boxes, I've put each thing in its own big scrolly div box! With descriptions! So feel free to browse through and read about Kitty's top-ten favorite things in each category!
Books
Ah, yes. My books. Where would Kitty be without her books? (Probably quite dead. Yessss...quite dead.) Anyways! This is just my top-ten list of favorite books. It has taken much agonizing to determine which books to put in here - I almost attacked myself!

1. The Book Thief (Markus Zusak) This is an absolutely amazing book. It's set during World War II, and is told from Death's point of view. He's got a copy of the Book Thief's "autobiography;" she spent several nights writing down her experiences, so she could be the shaper of the words instead of just the reader. Liesel Meminger is the Book Thief (that's how Death remembers her); she steals books, and she devours them more than she eats actual food. If you haven't read The Book Thief, do yourself a favor and pick up a copy from your local library or book shop. Trust me, you'll thank me later. (This was, without a doubt, the hardest decision to make - what book can I truly call my absolute favorite? This one won out over #2, but only barely.)

2. The Phantom Tollbooth (Norton Juster) It just doesn't get any better than this. Who can forget the first time they stepped through the Phantom Tollbooth with Milo? Who can forget meeting Tock, the loveable Humbug, Rhyme and Reason, the Soundkeeper, and all the other wonderful characters beyond the Tollbooth? It's a childhood classic. If you haven't read this book, you really didn't have a childhood. Go remedy that right now. I'll wait.

3. The Historian (Elizabeth Kostova) I was just recently introduced to this book. It's a different take on the tale of Dracula. The friend who told me about it said that his mother had to keep reminding herself that it was only a book; it's not real. And she was having to do this in broad daylight. That intrigued me. Granted, she scares easily, so I didn't exactly have the same issues with it, but I really liked it all the same. Pick up a copy; it's the perfect book for Halloween. You'd better at least attempt to read this book. I know. It's kinda long.

4. The Leviathan Trilogy (Scott Westerfeld) So I'm kinda cheating here, but these are some amazing books. (Leviathan, Behemoth, and Goliath, to be exact.) The entire story takes place in an alternate-reality of World War I, where it's the Clankers versus the Darwinists (essentially, Steampunk versus Animal-Users.) It follows the story of Deryn, who's a girl disguised as a guy on board the Leviathan, an air-ship made of an animal!! and Alex, who's a Clanker prince who gets tangled up with Deryn and the entire Leviathan crew. Somehow, the two have to find a way to survive, without Deryn accidentally exposing her secret (girls aren't allowed to be on airships, and she was born to fly). You should read this, especially if you like Steampunk, but most CERTAINLY if you love art. The illustrations are so detailed...it's simply fantastic!

5. The Gemma Doyle Trilogy (Libba Bray) Yes, yes, I hear you. I'm cheating again. It's another trilogy (bringing my grand total of recommended books up to nine already!). The book are A Great and Terrible Beauty, Rebel Angels, and The Sweet Far Thing. It's set in the late Victorian-era of England. Gemma lives in India with her family, but once her mother dies in an "accident," her brother takes over, as her father's too spaced out on laudanum after the funeral to pay attention to anything. Gemma' brother sends her to a finishing school in England, hoping to reform Gemma into a proper lady and get her married. There, Gemma finds that she's been endowed with special powers that allow her to open the Realms - a place of magic and power, and also utter terror. It's really worth a read!

6. Inkheart (Cornelia Funke) I know, this is part of a trilogy as well, but I'm not recommending the other books. I'm recommending Inkheart. Inkheart had the greatest story, and can stand alone. (you really don't need to read the other books; they do flesh out the story and tell you what happens to the characters, but I wish I had just stopped at Inkheart. It ends nice enough on its own.) Have you ever wished you could read yourself into a book - meet all the characters, have some fun? That happens to Meggie's family...and it doesn't end well. It's sort of a dark fantasy book, but so interesting!

7. A Series of Unfortunate Events (Lemony Snicket) I was absolutely in LOVE with this series in middle school. My friends and I even formed a club, talking about who Beatrice could possibly be. When the final book came out, I was devastated. (I got both The End and The Beatrice Letters in a package from Amazon, pretty much the day they came out in the U.S. I was living in Germany at the time.) It's a depressing series, but the writing is great (and you can learn some new vocabulary terms as well!). The books tell the tale of the unfortunate Baudelaire orphans, who must use their wits to escape from the clutches of Count Olaf as they're passed from guardian to guardian. The books are The Bad Beginning, The Reptile Room, The Wide Window, The Miserable Mill, The Austere Academy, The Ersatz Elevator, The Vile Village, The Hostile Hospital, The Carnivorous Carnival, The Slippery Slope, The Grim Grotto, The Penultimate Peril, and The End. Supplementary books include Lemony Snicket: The Unauthorized Autobiography and The Beatrice Letters.)

8. The Cat Who Series (Lilian Jackson Braun) I love mystery books, but Agatha Christie's stories always had language that was a little...outdated. They often tended to ramble (although I loved And Then There Were None; fantastic book). However, my friend introduced me to this series. She said that since I loved cats and mystery books, I'd love this series. And she was right. (Thank you, Mary!) This series centers on James Qwilleran, a journalist with a love for mysteries. He becomes the owner of two Siamese cats - Koko and YumYum, and Koko's got 60 whiskers instead of the normal 48. He's "attuned" to the happenings of the world around him. Koko usually discovers some vital clue that leads to the arresting of the bad guy. It's a great series, although the last six books are so....you can tell that the author's getting old. I was disappointed in the series' ending, but the first twenty books or so are amazing.

9. The Lost Years of Merlin & The Great Tree of Avalon (T. A. Barron) Yes, yes, I'm cheating really badly with this one. But you really can't talk about one series without talking about the other. And this guy is a really good writer. The Lost Years of Merlin includes the books: The Lost Years of Merlin, The Seven Songs of Merlin, The Fires of Merlin, The Mirror of Merlin, and The Wings of Merlin. They all have different names now, though. And new covers. But they're about Merlin's (as in, the wizard Merlin, who tutored Arthur) childhood years in Lost Fincayra. They're amazing. They tell how he got his staff, his powers, and his crystal cave (somewhat). The Great Tree of Avalon series includes The Child of the Dark Prophecy, Shadows on the Stars, and The Eternal Flame. They tell the story of Avalon, the tree that grew from Merlin's Magic Seed in The Wings of Merlin. It's a complicated history, but the fantasy elements are all woven together seamlessly. You can read either series without having read the other, but reading the Merlin series might help you understand a bit more about the Avalon series. Either way, they're great!

10.

I'm still debating on what my other favorite books are!
Movies
I love watching movies, whether they be action, adventure, comedic, or animated (or some weird blend of a ton of genres). I do love Disney movies, but I tried to include movies from a variety of producers/whatever. Enjoy.

1. Robin Hood (Disney) I LOVED Robin Hood when I was a kid. It's not the most historically-accurate film, but it was SO adorable. All of the animals running around... I had the biggest crush on Robin Hood when I was, like, five. He was so brave, so dashing, so handy with a bow and sword! (Thankfully, I kind of have my own Robin Hood now - his name's Charlie, and he's ginger...just like the foxes!) From the opening song to the ending one (it IS a Disney movie, remember?), to the action sequences, to the one gushy love scene (I hated it when I was a kid, but I think it's so sweet now), it just flows wonderfully. It's got a great story, extremely catchy songs, and very quotable dialogue. If you haven't seen this movie, you're missing out, big time.

2. Star Wars: The Original Trilogy (Lucasfilm) There are only three true Star Wars movies: A New Hope, The Empire Strikes Back, and Return of the Jedi. I've always loved Return of the Jedi; it's the one I watched the most. (I loved the ewoks!) If you haven't seen Star Wars, or if you've only seen the new trilogy, WHAT IS WRONG WITH YOU? Head to your nearest video rental store, or to your Star Wars loving friend, and pick up this trilogy. It's got action, it's got lightsabers, it's got Harrison Ford! Why haven't you seen it?! (Don't tell me you quote it, and you haven't actually seen it! Shame on you!)

3. Beauty and the Beast (Disney) You knew it had to be in here somewhere, right? The library in this movie has always been the library OF MY DREAMS. Other girls wanted the fairy-tale ending; I wanted the library. I STILL want the library. Why is Belle so special, huh?! Why can't I have the pretty library, huh?! GIVE IT TO ME! *shakes head* Anyways. I love this movie. Heck, I even love Gaston (even though he's the biggest Disney Jerk, next to Scar and the Sheriff of Nottingham) and his "There's No One Like Gaston" song. (Come on, I know you're singing it in your head!) It's a beautiful tale. Anyone who attempts to drag it down by saying "Belle fell in love with an animal! Gross!" deserves to be thrown into the gorge with Gaston. Thank you! (I watched this movie SO MANY TIMES when I was little.)

4. Iron Man (Marvel) Who doesn't love Tony Stark, his one-liners, the fact that he doesn't give two sheep about whether the world knows his secret identity or not? This guy built a giant mech WHILE HE WAS IMPRISONED IN THE DESERT. It doesn't get cooler than that. And his snarkiness is to die-for. Go ahead. Watch the movie. I bet you'll find yourself quoting it soon after.

5. Hoodwinked! (???) I once went to a birthday party, they showed this film, and the birthday girl and I quoted it all the way through. We didn't miss a single line. Does that show how sad of a life I have? This movie's the "real" story of Little Red Riding Hood. I love it. I especially love Twitchy, the squirrel. He's mah favorite!

6. Up (Disney/Pixar) This movie made me cry. The first eight minutes tell a better love story (without words!) than any of the books I've ever read. It's a beautiful story. And then the rest of the movie's gorgeous too. It's got a fantastic premise, and a loveable cast of characters (even the despicable captain of the Spirit of Adventure), and some adorable puppies. (Even if they are trying to capture and/or kill the main characters, Carl and Russel, for most of the movie). If you haven't seen this movie, go out and rent it, or look it up on Netflix (I'm sure it must be there by now). It's a gorgeous film. (Just be prepared for some waterworks! Bring tissues!)

7. Alice in Wonderland (Tim Burton/Disney) I love Tim Burton's films - they capture just the right balance between horror/creepy and wonderful storytelling. (I also love Johnny Depp and Helena Bonham Carter, as they both appear in most of his films.) This is the story of Alice, after Wonderland. She's an adult now, and she doesn't seem to quite fit in with society. She gets transported back to Wonderland (or, more accurately, Underland), and all the creatures she met when she was a little girl believe that she can save them. It's a wonderful tale. The Red Queen is still incredibly creepy (and incredibly ill-tempered). The Cheshire Cat is just as weird as he was before. The Mad March Hare is possibly madder than before. ("Spoon.") The Mad Hatter is amazing. (I want his hat!) It's certainly worth a watch, unless you hate it when people fiddle around with a "good" thing and you hate creativity.

8.

Still working on filling this out!
Video Games
I've been playing video games since I was around seven years old (my dad got me a GameBoy Advance and two games for Christmas that year). When I was nine, my cousin gave me my first "hardcore" game - The Legend of Zelda: A Link to the Past/Four Swords for the GBA. He needed a partner for the Four Swords quest. I got a free game. It was a beautiful moment. That sparked my interest in video games; I set out to complete my collection of Zelda games. (That hasn't happened....yet.)

1. Final Fantasy VI (Square Enix; RPG) This was my first RPG; I only picked it up because it was $20 and my gaming magazine had a miniguide in it. It sounded interesting, so I bought it. Lo and behold, it was more amazing than I ever could have imagined. It had a novel-worthy story, amazing characters, and a mind-blowing conclusion, not to mention awesome graphics (32-bit is where it's at!) for the time period. I would love to see a manga for this game some day. I especially love the tale of Celes and Locke. The main storyline is the Empire (surprise, surprise) is oppressing its subjects, and the Returners are attempting to overthrow the Empire. The main enemy is the twisted Court Mage, Kefka. He's downright horrible. (Just see Cyan's side of the story for one reason!) Magic's making a comeback, but people are still scared of it. After all, the War of the Magi almost destroyed the world a thousand years ago. The story's phenomenal, and I can't even begin to explain it. Go look this game up. You won't be sorry. (Available on the Wii Virtual Console and for the GameBoy Advance.)

2. The Legend of Zelda: A Link to the Past (Nintendo; Action/Adventure/RPG) Ah, my first Zelda game. Everybody has their first; this one was mine. I was nine years old; it was the summer before I left for Germany. My cousin introduced me to it, and gave me a game guide. I was hooked by the first dungeon. The story spans two worlds/dimensions, almost thirteen dungeons, and has a relatively engaging story to go along with it. (This was still before the Age of Storytelling in video games, but it has a relatively coherent story all the same.) There's an obese fairy (Ganon's evil magic!), a pumpkin-headed kid (he's a bully, watch out!), and a flute-playing boy (he gets turned into a tree; a sad backstory, to be sure). The dungeons are well-designed (you really don't need a guide, except maybe for the Skull Dungeon), the weapons are fun to use, and it's fun to see what the Magic Powder will transform. This is available on both the Wii Virtual Console and the GameBoy Advance (if you can find a copy). Try it for yourself; I know you'll love it.

3. The World Ends With You (Square Enix; RPG) This is another game with an absolutely stunning story. It spans three weeks, and introduces you to the most amazing/incredible/insane cast of characters you'll EVER see in a video game. The battle system is incredible, the story's awesome, the characters are memorable, and the whole thing is tied into this jaw-droppingly amazing package. It's so difficult to describe - there are so many things to talk about! Why don't you just go and pick this game up for yourself? You will NOT be disappointed. And if you are, I'll give you a refund. (Maybe. I'm a broke college student, remember?)

4. The Professor Layton Series (Level-5; RPG/Puzzle) I know, I'm cheating again. But seriously, this is an amazing series. The stories are gripping, the puzzles are mind-bending, and the characters are...quirky. Just be sure to bring along a lot of tissues. The games (so far) are The Curious Village, The Diabolical Box, and The Unwound Future. Games two and three have made me cry like no video game, book, movie, or tv show. They're so heartbreaking, but the story is fantastic. Please play these games. (And get excited for the ones coming out soon! Aaah! Plus the Professor Layton vs. Phoenix Wright crossover! *heart attack*)

5. The Legend of Zelda: The Minish Cap (Nintendo; Action/Adventure/RPG) It's a wonderful little handheld gem! The characters are sweet (especially Zelda), the villain is adorable (I just want to snuggle him!), and the story is epic. It spans only six dungeons, but they're well-thought-out and can be quite challenging. (I have the guidebook, but I rarely used it.) The puzzle element (switching between Human-Size and Minish-Size) is awesome. There's always little things to discover in each map, and there are dozens of Kinstones to fuse. What are you waiting for? Go out and try this game! (If you're a member of the 3DS Ambassadorship, then you got this game with the free 10 GBA games last December.)

6. Phoenix Wright (Capcom; Text-Adventure?) I don't exactly know how to classify this one. Phoenix Wright is a defense lawyer who always gets stuck with the underdog - it should be an easy case for the prosecutor to win, but somehow, Phoenix comes out on top. His customers aren't always normal, either. He's defended circus magicians, a spirit medium, a ghost, and a self-proclaimed thief, among other things. The situations he sometimes gets into are inherently ridiculous, but he somehow manages to smooth-talk his way out of trouble time and time again. There's a few typos in the translation (as there are with all games, of course), but that shouldn't deter you from checking this series out. (Currently, there's four games: Phoenix Wright: Ace Attorney, Phoenix Wright: Ace Attorney Justice for All, and Phoenix Wright: Ace Attorney Trials and Tribulations. There's supposed to be a crossover between Phoenix Wright and Professor Layton in the near future, as well as a fourth Phoenix Wright game! I'm so excited!)

7.

10. Kid Icarus: Uprising (Nintendo; Action/Adventure/RPG) I know, this is the newest game on this list. (Well, besides Professor Layton, but that's a continuing series.) What's NOT to love about Kid Icarus? You can adjust the difficulty level for each stage, there are hundreds of weapons to choose from, there's an epic multiplayer mode, AND the voice acting is awesome. The witty banter that goes back and forth between each character is astounding - you'll be flying along, and there's this stream of dialogue that runs between all the characters, n-blocked-. It's absolutely awesome! The gameplay is really cool; there's a flying stage and a ground stage in each level. There are all these weapons and modified weapons that you can collect or make. And did I mention the dialogue? This game seems to have it all. Sure, it can get a little boring grinding for hearts on low levels to get enough to buy better weapons so you can raise the difficulty level without getting slaughtered, but everything's worth it in the end!

Still working on filling this out!
TV Shows
Yeah, I like television. I watch way too much of it. I have a TV in my college dorm room, but it's rarely on, unless I need to watch the news or something. I'm attempting to break myself of this habit. (But I just got Netflix, so... Yeah. Not gonna happen.)

1. Scooby Doo And I'm not talking about that new series! I'm talking classic, 1960s - 1970s Scooby! The original Mystery Inc., the Mystery Machine, no computers; just Velma's brain, Fred's (ridiculous and unsafe) traps, and Scooby & Shaggy's crazy antics. They kept me entertained when I was a kid. I've seen some of them so many times that I can quote them line-for-line. Scooby Doo was my babysitter when I was little. If you haven't seen the original Scooby shows, you haven't lived.

2. Psych A fake psychic detective, who has the most awesome one-liners as well as crazy nicknames for his friend? What's not to love about Psych? Shawn Spencer, head psychic for the Santa Barbara Police Department, is all awesome. He gets the bad guy even after messing up royally (and sometimes almost getting killed/causing the death of his friends. It all works out in the end, though). He sometimes gets the girl (but not the one he really wants). What's the only bad thing about Psych? Waiting SO LONG between seasons!

3. Drake & Josh It doesn't get much better than this. Drake & Josh are step-brothers, thrown together through a crazy twist of fate. They get into all sorts of situations, whether Josh runs over Oprah or Drake impersonates a famous foot-doctor, and they somehow manage to keep their sanity and their brotherly love. It's sort of like a modern-day I Love Lucy. (Particularly the sushi factory episode.) They're hilarious, and just watching the opening sequence makes me smile. (Plus, Drake's a pretty good singer. And he's got nice hair - a fact that Josh's boss doesn't hesitate to point out at every opportunity.)

4. Mythbusters Who doesn't like watching things go boom? And learning at the same time? This has to be the most educational show on television. I've learned more by watching Mythbusters than I have in my last twelve years of Science classes. So if you're looking for some educational television, flip to the Discovery Channel and watch the Mythbusters blow things up. (If it can't be fixed with duct tape, it's time to blow it up.)

5. NCIS Gibbs, Abby, Ziva, Tony, McGee, Duckie... The entire cast is hilarious and they work well together. Gibbs is a marine, and the leader of the team. Abby's the gothic forensics examiner. Ziva, Tony, and McGee work underneath Gibbs to find the bad guys. Duckie's the medical examiner, and he talks to dead people. (Literally, not psychically.) All together, they make a fantastic team. It's like CSI, but with the Navy. (And I like the military aspect, seeing as I came from a military family.) It's so much fun! Especially the Gibbs-slap. (Warning: You will want to Gibbs-Slap everyone after watching only one episode. It's convenient, and normally painless!)

6. Monk Who doesn't love the OCD-ness of the wonderful detective, Adrian Monk? Ever since his wife died, he's been on the verge of a mental breakdown. He's OCD to the extreme, and he had to leave the Police Force because he was declared mentally unstable. Now he's back as a private consultant. He always manages to figure out who did it, and why. When this series ended, I cried. I loved watching the new episodes every week. Now, though, I can always go back and watch them on Netflix or USA. I LOVE MONK!

7.

10. Gunsmoke What? Surprised to see an old-time Western show on a college girl's list of television shows? Well, don't be. I grew up with James Arness (AS MATT DILLON!) and Festus and all these other wonderful people. Miss Kitty, who runs the saloon. Doc, who's the doctor. And the cast of misfits. There's always trouble. And I've learned something - even if the bad guy shoots first, Matt Dillon will ALWAYS get his man. Always.

Note: I'm still working on filling this out!
Fictional Characters
Yeah, yeah. We all have our favorite fictional characters. But you know what? MINE ARE THE BEST. So sit down, and read up on why YOU should be fighting me for these people. (Because, admit it. You've wanted to fight for the love of a fictional character before. Don't you dare deny it.)

1. Edward Elric (FullMetal Alchemist) I'll admit it; I fell in love with Edward the moment I saw him. He's hilarious, he's strong, and he's willing to do anything for the ones he loves. He doesn't back down on a promise. He's courageous. He'll fight until the end, and then he'll keep fighting. (I still can't bring myself to read the final manga book; it's going to be a long time before I'm ready to see what happens to him.) His attitude is fun, too. Call him short, and you get beaten. The fact that he's gone through what he's gone through, and can still get up every morning, is simply amazing. I had THE biggest crush on him (and I still kinda do! Shh! Don't tell Charlie!). He was simply adorable!

2. Link (The Legend of Zelda) Who doesn't love Link? He's the Hero of Time, for goodness sakes! He smites evil on a daily basis! He's the keeper of the Triforce of Courage! And he's the strong, silent type. (Strong: he continuously smites monsters and wields heavy weaponry. Silent: He does all this without saying a single word.) If you play any of his adventures, particularly Twilight Princess, you'll see what I mean. He's absolutely GORGEOUS, to boot. (Well, in some versions. In others, he's either pixelated or he's Toon Link. Which is fine, but I like my men proportional.)

3. Locke Cole (Final Fantasy VI) He's a thief (he prefers the term TREASURE HUNTER, thank you!) with a heart of gold. He wants to protect everyone. He failed at protecting his girl, Rachel, and now he wants to make up for that. He's courageous, strong, outgoing, and willing to do whatever it takes to help someone out. His relationship with Celes is wonderful. It's a little awkward at times, but it all works out in the end. He wears a blue bandanna...when I was in ninth grade, I went out and bought one because I wanted to feel like I was Celes, waiting on a sign from Locke. (I was a weird kid, I know.)

4. Prince Zuko (Avatar: The Last Airbender) I'm talking about the Book Three Zuko, the one where he (SPOILER ALERT!!) turns against the Fire Nation and joins Aang and his band of rebels. He's got such cute hair, and he's got a great personality. I wish I was a firebender. Or maybe an airbender. Airbenders can fly, so probably an airbender. BUT ANYWAYS. Zuko's adorable, and his inner struggle is awe-inspiring. But his hair's pretty cute, too. I have a huge crush on Zuko :3 As long as he's got the cute hair. Not the stupid ponytail/bald-head thing from Book One.

5. Miles Edgeworth (Ace Attorney Series) Miles Edgeworth is Phoenix Wright's best friend and most bitter rival. Miles wears cravats, acts like a gentleman, and has an astounding intellect. (He also wears PINK SUITS. Is that awesome or what?!) He's rich, but he's a prosecutor, and they're always rich. He's got a loyal follower in Detective Gumshoe, and he's always able to piece together the puzzle and figure out a way to bring the bad guy to justice. He's got a cute way with kids, and he's even been famous enough to get his OWN video game (Miles Edgeworth: Ace Attorney Investigations. Sadly, the sequel won't be coming out in the U.S. Boo!). If you haven't played his game, you're missing out on some witty banter and some downright awesome intellectual skills.

6. Setzer Giabanni (Final Fantasy VI) Setzer's a gambler, and at first glance, seems like a bad guy. (He does drop in on an Opera, unannounced, in order to kidnap Maria/Celes, after all.) But if you look deeper, he's actually got a heart of gold. If you get into his backstory (in the World of Ruin), you find that he once had a partner, Darill, and she crashed her airship one day and died. (Or disappeared; there's no mention of him ever finding her body.) The backstory's tear-jerking. He may not be the best-looking character on this list, but he knows how to treat a lady right and he's filthy rich. Plus, he's got a freaking airship. How cool is that?!

7.

Note: still working on filling this out!
Goals
So, this is my wishlist-slash-goal list for Neo. Of course, most of it's very simple. There are a few very expensive things on here; that's what I'll be saving up for during the coming months. Until then, well, That's what I'll have to deal with.
On-Neo Goals
Acquire 5 million neopoints [ x ]
Acquire 10 million neopoints [ x ]
26 September 2012
Obtain pieces 6 & 8 of the Secret Lab Map [ x ]
Get a Royal Paint Brush for Eliriyanna [ ]
And then, of course, there are my Off-Neo goals. This is pretty much to help me keep myself on-track XD
Off-Neo Goals
Get one story published [ ]
Complete my collection of FullMetal Alchemist [ x ]
Get more cat figurines [ x ]
Survive College [ ]
Write more stories [ ]
Get recognized on
Figment
(neomail me for more info!) [ ]
Stories
Pursue Kitty's writings...before they get published.
Okay, I love making up stories. Let's get that clear right now. At the moment, I have
two
stories to put up - they're really, really long, too. So I'll have to figure out when to put them up. I also have a mini-series, entitled
The Many Adventures of Dracula
. We all know who Dracula is; what we don't know is what happens after the supposed "death" of the tragic Count. Does he really die, burned to ashes by Van Helsing and Harker? Or does he survive and continue his reign of evil elsewhere?
The Ghost Pirate
It was a blistering hot day, made even hotter by the hordes of people crowding into the main square of the village.
It was the day of an execution.
The accused was a young boy, hardly past the age of sixteen. He was charged with being a pirate on board the Dark Scavenger.
-"Surely he's too young for this," a woman whispered to her husband. "He's not that much older than Charles."
-"Nevertheless, a rule's a rule. Pirates are a nasty bunch, although I've heard that Captain Williams, the Scavenger's owner, is a man of rather good values," he replied, squeezing her hand. She fell silent.
Another woman, however, was not so quiet.
-"That's my son!" she screamed, trying to free herself from the three soldiers holding her back. "Is visiting his mother a crime? If so, kill me too! I've visited my mother often enough!"
Nobody paid any attention to her ravings; they were all watching Commodore Mason Ross make his way across the square to the makeshift stage.
He was a tall man, wearing a rather impressive hat. He took a letter out of his pocket, cleared his throat, and began.
-"Under law, no pirates may enter the harbor of Fort Bayne, under penalty of death. Thomas 'Cat' Barlow has disgraced this town by coming into it. He shall be put to death by the firing squad." He then turned to Cat with a look of disgust on his face.
-"Any final requests?" Commodore Ross asked. Cat nodded.
-"Sir, just please don't hurt my mum. She was only trying to protect me. I'm the only one she has left."
This time, the Commodore nodded. "Very well, since you are civil about it." Ross beckoned to five soldiers – four of them around Cat's age. Ross continued, "Soldiers, prepare your weapons."
Cat was escorted to a stone wall, shackled to it by his ankles, and then blindfolded.
-"Steady aim, gentlemen. No suffering if it can be prevented," Commodore Ross barked.
Only the oldest soldier acknowledged this. The other four were white-faced and shaking.
-"Fire!"
Two bullets went over Cat's head and embedded themselves in the wall. One grazed his left ear, and another hit his right foot. The last one hit Cat an inch above the heart. Crimson blood spurted forth.
-"No!!" his mother shrieked, and ripped herself from her guards' arms. She managed to catch Cat before he hit the ground. She ripped the blindfold off him, oblivious to the blood soaking into her dress. "Oh, my sweet Thomas, how could I let this happen to you?" she murmured, cradling his head in her arms.
Cat shuddered, and opened his eyes slightly. "Mum…I'll always…love…you…" he gasped, shakily drawing in another breath. "You were always…" Cat trailed off and stared into the distance. "Greatest…adventure…of all," he muttered, and closed his eyes.
-"I was always what? Thomas, wake up. Thomas! Please! Not like Catherine, no, no, not like her! Please, no!!" his mother sobbed, holding him to her chest. "Thomas, you're the only one left! Do you hear me? Stay with me!"
Commodore Ross looked over at the weeping woman. He turned to his second-in-command, Captain Stede, and said, "Take the pirate and hang him with the others."
-"But sir, he's but a child!" Stede protested. "The lad's not more than sixteen! It'll look bad if we hang a child!"
-"That'll make the message all the clearer. No pirates in Fort Bayne." Ross turned and walked away, leaving the bloody scene behind him.
-"Yes, sir!" Stede barked, and motioned to a few other soldiers. They managed to separate the boy and his mother after ten minutes of wrestling with her over Cat's body. Then Stede hoisted the lad over his shoulder, ignoring the blood that ran down his back, and started towards the port. The other men followed, trying to ignore the wails of the heartbroken mother behind them.
***
I opened my eyes with a start. Where am I? This isn't the Scavenger. Where…? Then I remembered. It had all been a dream.
-"Stupid memories," I muttered. "How come I can't remember what I did last week but I can remember what happened almost three hundred years ago? It's madness!"
I groaned and jumped out of my hammock. Ever since the Turners, the owners of the house I lived in, had figured out just who and what I was, they had been stocking my room with piratey-things. There was even a saltwater aquarium in the corner.
I suppose I should start at the beginning. At the age of ten, I joined the crew of the Dark Scavenger with my father. His sole goal in life was to provide for his family and after he lost his store to a fire, he decided piracy was the way to go. Hang all the warnings and dreadful deaths – it was the only choice he had. He had to care for his wife, his daughter, and me.
Anyways, long story short, he was killed in the first battle against a Spanish slaver. Captain Williams kept me on board because I was young and a good fighter. He dubbed me Cat, saying, "Ye will make a good fighter, won't ye, Cat? Now, fix that mainsail!" And I would nod and rush into the riggings.
Captain Williams had a strict set of rules on board the Scavenger. The crew was never to hurt a lady or children under the age of ten. Children ages eleven and up could either be recruited or dropped into random apprenticeships somewhere.
One day, we had made port about ten miles below my home village, so I asked for permission to go and see my mum. Captain Williams laughed and told me to be back by daylight. I nodded, and set off for home.
The closer I got to my house, the more careless I was. I never bothered staying in the shadows, thinking that nobody would be fool enough to be out on the streets at night. Instead, I ran straight to my mum's door and knocked. When she answered the door, I was shocked to see how much older she looked. After all, it had only been about eight months since I had last seen her.
-"Oh, Thomas! You're back!" she cried, and pulled me inside. "How's the ship-life treating you?"
-"Fairly well," I replied, looking around for a sign of Catherine, my younger sister. "Where's Catherine?"
Mum's eyes clouded with tears. "Oh, Thomas…it pains me to tell you this, but she died three months ago." The tears fell more rapidly now. "She died of influenza. An epidemic swept through the town and claimed more than one hundred lives. Now I am truly alone, all alone. Won't you come back and get away from piracy?"
My heart dropped. "Catherine's…dead?" I cried, sinking to my knees. "That's not right! I even had something for her!" I reached into my pocket and pulled out a carving of a coral tiger. "She can't be dead! Come on, where are you hiding her? Catherine! Catherine!!" I shouted, looking under the bed, behind the lamps, even inside a hatbox.
-"She's gone, Thomas," Mum sighed, and straightened up. "Now that everyone's gone, will you please stay with me?"
-"I have to do something to help you," I whispered, still fighting the tears that were threatening to spill over.
-"Oh, Thomas…" she reached over and hugged me. "I'll be fine. But if you die – it'll kill me."
Someone banged on the door. Mum started, gathered her wits, and shoved me under her bed. After demanding that I keep quiet, she went back to the door.
-"Coming," she mumbled. She trudged to the door and opened it.
-"Madame Barlow," a gruff voice barked. "I apologize for waking you up at such a terrible hour of the night, but my…informant said that they have reason to believe you are harboring pirates. Again, this is preposterous."
-"Pirates?" Mum gasped. "My husband was killed by pirates. Why would I hide my husband's murderers?"
-"Nonetheless, ma'am, I am under orders to search this house. I apologize, madam."
-"Oh, no trouble at all, Commodore Ross."
Commodore Ross! My heart skipped a beat. I began shuffling around – quietly – to see if I could possibly get up underneath the bed. My hand knocked against a piece of wood. Instead of making a loud thunking sound, the wood just fell outwards. There was a space just big enough for me to crawl through. While the soldiers filed inside, their boots clacking on the floor, I escaped to the outside. I dragged the board back into place and stood up.
-"You must be Thomas Barlow," a cold voice spat behind me. I whirled around. A British soldier was behind me. I recognized him from my early days in Fort Bayne.
-"Commodore Ross," I said weakly. "What are you doing out here?"
-"I believe the question is what are you doing out here. If you're out here because you're weeding your mother's garden at midnight – by the light of the moon – I guess that I have no reason to arrest you. Or," he grinned maliciously, "are you out here because you're a pirate trying to escape from the law?"
I was still staring at him in disbelief when the Commodore ordered me chained and thrown in prison.



***
Three days later, I stood before the entire town as Commodore Ross read my sentence. I could feel the hatred of the crowd simmering in front of me. I hope this is over quickly, I thought, glancing around. I just have to escape before they put me back in prison. Since I'm only sixteen, I can't be tried as an adult. There's no way they can do that… I just have to escape. Then I can get back to Captain Williams.
I was still creating my plan when I heard the words firing squad mentioned. Hope rushed out of me like cockroaches before a flame. They're trying me as an adult!
When they shackled me by my feet to the wall and blindfolded me, I was still in disbelief. Executed by four of the boys I went to school with, and an old neighbor. How did I end up like this? To make matters worse, the blindfold slipped down, and I could see my murderers.
Luckily, Will, Gary, and James weren't very good shots. Jonathon hit me in the foot, and while that hurt, it was nothing compared to the pain that Adam, my favorite neighbor, caused. Since his bullet hit me just above the heart, I had to wait for my own heart to finish me off.
The last thing I was expecting was to be caught before I crashed onto the cobblestones. Someone ripped off my blindfold, and I gazed into my mother's face. This time, though, I knew it was for the last time. Everything I could see were shades of gray.
The sky was black, my blood was black, and my mom's face was light gray crossed with white tears.
-"How could I let this happen to you?" she was saying. Then the world went silent. It was like a giant switch had been thrown, cutting off the sound. Mum's lips were moving, but nothing was coming out.
-"I'll always love you," I tried to say. Something hovering over the wall caught my eye. It looked like a glowing white orb. "Adventure," I muttered. "Great adventure."



***
My heart stopped beating, and I entered a landscape full of mist.
The fog swirled around me, creating familiar shapes and faces. Mum's face showed up several times, and Catherine's too. Captain Williams' was there, teeth clenched in preparation for battle. I was still examining the faces when I realized I wasn't alone in the room.
-"Hello, Thomas Barlow."
I turned around and found myself facing an old lady in a rocking chair. She could have been older then the ocean from all the wrinkles on her face.
-"Where am I?" I asked. "Why aren't I with my father? And Catherine?"
The lady laughed. "You haven't passed the test yet, dearie. Everyone must take the test. Now, come over here so I can have a look at you."
I approached her slowly, dreading getting close to her. There was a hint of fear in the air, and the closer I got to her, the stronger it became. When I was within snatching distance, the old woman laughed.
-"Very well, Thomas Barlow! I can see you're scared of me. What if I took a different form? Something more pleasing, perhaps?" She shifted into three forms in quick succession. I found myself facing my mother, my father, and then Catherine.
-"Catherine?"
-"It's not her, dearie," said the old woman's voice. It sounded strange coming out of Catherine's mouth. "It's only an illusion. Maybe I can explain it a little better. Now, let's take a look at your chart, shall we?" She snapped her fingers, and an enormous bag materialized out of the mist. She dug through it, eventually pulling out a yellowed scrap of paper.
-"Ah, here we are; Thomas Edward Barlow. Executed by the firing squad, I see. What a pity," she tutted, looking the paper over. "Happy to have his mother left alone, died violently, and…what's this? Died young, too. That's not good. I'm going to have you send you back as a spirit, dearie. Or as it is better known, a ghost." Catherine's doppelganger looked up at me with something like anger in her eyes. "Oh, why did you ever go back to your mum's?"
-"I wanted to see her again."
-"Very well, that's good. But I'm afraid you're a spirit from this point on. And not a very handsome spirit, mind you! As a rule of ghosthood, you must keep your death-mark. And yours…well, it's quite noticeable." She gestured to my chest, and I looked down. There were dark red bloodstains around my heart, and the stain went down to my boots. I cringed.
-"Will those always stay there?" I inquired, hoping to hear a no.
-"Yes, they will. Until you can fill up your soul-light," she chuckled, pointing to a hovering white orb above her. It was the same orb that had taken me to this room.
-"What's a soul-light?" I asked, completely confused by this time.
-"Never the matter, dearie," she chirped. "Just get your behind back to earth! You need to find Mrs. Hagsmire. You'll easily recognize her – she has a pair of knitting needles through her head, apparently put there by one of her husband's jealous lovers. Anyways, toodle-oo, dearie! I do so hope to see you again!"
-"Wait! No, I need to ask you something! Hey, hello!!" I called, but it was no use. I was sucked backwards out of the mist-room, and found myself back in the square where my execution had taken place. This time, though, it was the middle of the night.
How many days have passed since I left this place? I wondered, shakily standing up and looking around. And who the heck is Mrs. Hagsmire?
-"I'm Mrs. Hagsmire!" a voice barked. "Beware the flames of eternal fire!" she laughed. I looked beside me. A rather young-looking ghost-lady was standing next to me. She had two ghostly knitting needles through her head, and I tried not to look at the blood that was coating her face.
-"Was that a rhyme?" I asked nervously. She stared at me.
-"Cat's a stupid boy, doesn't know what I enjoy!" she cackled.
She isn't making any sense, I thought, backing slowly away.
-"I do too make sense! You're just on the fence!" Mrs. Hagsmire cried. "I'm here to teach you the rules, and they're not just for fools."
-"Very well," I conceded, hoping that if I agreed with her she'd stop creeping me out. "Let's hear these rules."
-"A ghost can only go once more where, living, he has gone before," she recited.
-"Got it. How many of these rules are there?"
-"As you shall soon see, rules are there three."
I nodded, and Mrs. Hagsmire continued with her wacky rhymes.
-"All those that died awake, their death mark none shall take," she said. "The dead can disappear at will; stay until they've had their fill."
After she recited her rules, she offered to stay with me for a while. Since it seemed like I didn't have a choice, I accepted. It was a big mistake.
-"What else is important about being a ghost?" I asked her once.
She thought it over for a while, then replied, "Your emotions influence the room. Spread the cheer, not the gloom."
One night, I was trying to climb a tree to get a better view of my house, and Mrs. Hagsmire decided to comment on it. (She had a comment for everything.)
-"Oh, but look at Cat, up a tree! You climbed it when you were three!"
-"I did not!" I growled. This lady was seriously getting on my nerves. "I climbed this tree when I was seven. I was waiting for my dad to come back from work. It was the first time I'd climbed it – and I thought I could see the whole world from up here." I stared across the street at Mum's house. Was it really only last week that I had come home?
-"Silly boy's out of his head. He's had too many cups of mead! You first climbed the tree when you were three; your mummy sat you there so you could see!"
Needless to say, I abandoned her pretty quickly.



***
I spent a few years on the Dark Scavenger before she sank in an awful hurricane. I manned (ghosted?) a dingy and managed to make my way back to New England. I never went out on a ship again, although I once tried to walk to the West Indies. I sunk to the bottom of the ocean. I never tried that again. Sharks circle the dead just as they circle the living.
Decades passed. The town changed and flourished, but still I stayed hidden, not wanting to make myself visible to anyone. Eventually, I learned I was in a place called Baynesville. Funny how the contractors used the ancient fort's name as a part of the town. I watched my mum's house torn down and rebuilt several times. Finally, in 1927, the house was in its last renovation stage. It looked like a miniature plantation house. I kept a close watch over it and made my decision to move into it before Christmas. I was tired of living outside and being rained upon. I wanted to live in a house again – despite the fact that it wasn't my house.
I chose a room on the second floor, three doors down from the staircase. I guessed that I could stay in the house because it was built on the same plot of land as my house once was. Therefore, I wasn't violating the only-once-before law or anything like that.
Needless to say, the Fowlers didn't appreciate my intrusion. There was something about the second floor they didn't like. As the years dragged on and my despair permeated the room, the Fowlers became more and more frightened of going to the second floor at night. They put a heavy padlock over my door and boarded up the windows to the outside. I was left in utter darkness and my misery grew.
It was then that a tragedy occurred in the Fowler household. The boy, Jacob, I believe his name was, who shared the bedroom next to mine, went crazy. He became depressed, and one cold night he jumped from his second-floor window in despair. He was paralyzed from the waist down from then on. After this incident, I tried to cheer myself up to keep the same thing from happening to Charlie, his younger brother. It didn't work.
By 1930, the Fowlers were desperately trying to sell their dream home. Many people came and looked at the house, but my presence drove them all away. It wasn't until 1951 that they found a couple that didn't run out the front door screaming after stepping inside the house.
Their names were Mr. and Mrs. Turner. They loved the house and weren't about to let a suicidal ghost, as Mrs. Fowler called me, ruin it for them.
Long story short, the Turners bought the house. The first thing they did was unlock my door and unboard my windows. The second they opened the door, Mrs. Turner screamed in horror. The dust was three inches thick on the floor, mold was growing on the wallpaper and ceiling, and there were dozens of dead flies lying on the windowsill. They decided that in order to make the house-ghost happy, they'd fix up the room as best they could.
And they did. They replaced the foggy windowpanes, repapered the walls, and scrubbed the floors with lemon-scented polish. I watched their activities from my corner, occasionally moving out of their way when they needed to get into that part of the room. I was amazed that they were doing all this for me, a 200-year-old ghost pirate who they had never met. My mood went up – I was actually happy for the first time in years. I even started to walk around the house, exploring my new home.
Sometimes the dark mood settled over me again, and I would do bad things to the Turners. I shoved plates off the table, blew out the fire, and overflowed the bathtubs when they weren't home. They took it all in stride, however, and continued living there.
On a dreary January day about a year after they moved in, I was in my room humming absently to myself. It was my 201st birthday. I had a wonderful view of the blizzard raging outside the window and had lit three of the candles Mrs. Turner had placed in my room. I was so wrapped up with my song that I didn't notice Mrs. Turner was in the doorway until she said something.
-"You're very young, aren't you?" she murmured, coming over to sit in front of me. "I've watched you. You do things only a teenager would think up. And those rats in the soup last week! Well!"
I blew out the candles. If there was no light, and I chose to stay invisible, only a shadowy mass could be seen. In light, you could only see me if I stayed still and you looked really hard.
-"Come on now, don't do that!" Mrs. Turner chuckled. "Tell me who you are. Why are you here? Are you angry with us?"
I was angry. She had invaded my little party. I spoke to another being for the first time in nearly one hundred years.
-"Yes! Yes, okay, I'm angry!" I shouted, jumping up and glaring at her. She didn't move. Of course. I was invisible, and I decided to stay that way. "I was shut up in here for decades! When you came along, I thought you'd leave me alone after you'd fixed up my room! I thought life would be better!! But now look at me!" I slumped back on the floor. "I'm nothing," I whimpered, choking back sobs.
-"I'm sorry," she sighed. "I didn't realize we'd upset you that much. I'm sure if you told me your story, I'd be able to make you happier. If you want me to, I'll even leave you alone forever. But please, I just want to hear your story. Let's start with your name."
I took a deep breath (even though I no longer breathed, letting air in often cleared my head) and began.
-"My name is Thomas Barlow. You'll be the first I've ever told my story to," I warned her, "so if anything scares you, tell me and I'll stop." She nodded her head. "I was born on January 19, 1751." A look of shock flitted across her face and I smiled.
As I told my story, the look on her face changed from a smile to a look of pure horror. When I told of nearly strangling to death by falling and getting caught upside down in the ratlines, she interrupted me.
-"Is that how you died?" she asked softly.
-"No, it's not!" I snapped. Up until then, I had remained invisible, but now I decided to show myself. "This is how I died!" I could hear Mrs. Hagsmire's rule echo though my head. "For all those who died awake, their death-mark none shall take. This is how I died."
Mrs. Turner cringed and looked away. "I'm…sorry," she faltered. "But that's – I mean, did that – how did you die?"
-"I'm getting to that part," I growled. "Let me finish." She didn't interrupt me again.
-"…and then they locked me up. I don't like passing through objects, so I stayed in my room until you released me. And that's where we are now," I concluded.
I could see it was hard for her to keep her eyes on my face. My death-mark was very prominent: a dark hole above my heart with bloodstains spreading to my feet.
-"That's…nice," she finally managed to choke out. "But you never saw your mother again? That's very sad."
-"Not really," I muttered. "I haven't really thought about her for years. I guess when you have all the time in the world, you don't think about the past – or the future – very much at all."
-"But that's not right!" she cried, and stood up. I saw her survey the room, her gaze finally resting on the cobwebs above the -blocked- "What would you say to coming downstairs and meeting my husband?"
I shrugged and jumped to my feet. "I suppose it would do me some good to get out of this room," I answered, and followed her downstairs.



***
Her husband was actually quite calm, really, after he got past the whole "Merlin's Pants! I'm talking to a ghost!" phase. Turns out he studied nautical history in college, and fought in several naval battles in World War II. We talked for several hours about ships and stuff until Mrs. Turner interrupted us by saying that supper was ready. Nice lady that she was, she had made me a plate of macaroni and cheese. Never in my life had I wanted to eat something as badly as that cheesy pasta. Never. It looked so good.
Of course, being a ghost, I couldn't eat anything. But I could smell it. And it smelled amazing. Mrs. Turner kept trying to get me to try to eat the food, and eventually I gave in and tried to take a bite. If I licked it, I could almost taste it. It was even better than it smelled.
Mrs. Turner just smiled. "See what you can do when you put your mind to it, Thomas?"
-"Cat."
-"Pardon me?"
-"Call me Cat. Only my mum called me Thomas," I replied, taking another lick of the macaroni.
-"Very well, Cat it is. Now…let's introduce you to something called the radio."



***
As the saying goes, the rest was history. The Turners sort of adopted me, and they slowly filled up my room with things from the ocean. Dark wood planks made up the floor and walls, and a hammock was strung in one corner while an aquarium was in the other. Bottled ships hung on the walls and a picture of the Kraken was put over the door. It was a cozy little room, but I rarely spent much time in it.
For the first few months, I showed Mrs. Turner (or Rebecca, as she had asked me to call her) around the village of my childhood. Interestingly enough, the school building was built over where the stockades used to stand. Since the old buildings were gone and office buildings dominated, I sometimes walked into a building without realizing it. Mrs. Rebecca was always very enthusiastic. She said that I described everything so vividly she could see the buildings like they used to be.
They introduced me to the radio and, later, the television. I loved listening to the news and the sports readings. I read newspapers. The Turners took me to the movies several times – I didn't need a ticket to go in, and the movie theater was built where the old meeting house used to be, so I could attend the movies. The Star Wars movies were my favorite. I imagined Darth Vader as a pirate and several times I pretended I could use the Force. (Ghosts are naturally gifted with telekinetic powers, so I would move things around. Mr. Mark laughed at my antics and told me to perfect them, so I did.)
My favorite pastime, though, was taunting the paperboy. Every morning at 5:30, I would wait in the driveway for the boy to pass by. If he didn't throw the paper just right, I would chuck it back at him. Over the years I discovered that there were specific spots that you could hit him in that would make him squeak like a chipmunk. Eventually, the paperboy got tired of being hit and would deliver the paper to the front steps. I would still hit him occasionally, just for fun. I had to re-teach the lesson to every paperboy that came along – if you didn't throw the paper on the steps, it would hit you back in very uncomfortable places.
As the years passed, I watched Rebecca and Mark grow older. Rebecca brought a pair of kittens home once, and I fell in love with them. They could sense me, too, and really seemed to like me. One was a black-and-white longhair they named Sylvester, and the other was a calico that I named Patches. They lived with us for eighteen years before passing on. I was ecstatic that they did not return as ghosts. They deserved to go straight to the Beyond.
One day when the Turners were in their eighties, I was home alone with Mr. Mark while Rebecca went grocery shopping. He was downstairs making dinner in the kitchen, and I was upstairs reading The Orient Express. Books are persnickety towards ghosts – sometimes you can make them turn a page, and other times they slam shut and refuse to open. Still, I enjoyed reading them.
I was in the middle of chapter twelve when I heard Mr. Mark shout. I dropped the book and dropped through the floor. I don't like going through things, but sometimes you've gotta do what you've gotta do.
I found Mark sprawled on the kitchen floor, unconscious. When I knelt down next to him, I could tell that something was wrong. His heart was going crazy.
I lifted a pencil from the table by telekinesis, and used it to dial 9-1-1 on the phone and put it on speaker.
-"Hello, this is 911, what is your emergency?"
-"Yes…my friend Mark Turner," I warbled, trying to sound like an anxious neighbor of theirs. "There's something wrong with him. He's on the floor in the kitchen and is unresponsive." I thought that sounded like a nice word – unresponsive.
-"What is your address, and how old is Mr. Turner?" The microphone warped the voice so much that I couldn't tell whether a man or a woman had answered my call.
-"Um…he's eighty-seven, and lives at 1217 Rockwood Lane in Baynesville. Please, hurry!" I added desperately. "I don't want him to die!"
-"An ambulance is en route. Please stay on the phone."
I swore under my breath and dropped back down to next to Mr. Mark, willing his eyes to open.
-"Cat?" he croaked. I dropped the phone on the linoleum floor and it shattered. Oops.
-"Hold on, Mr. Mark! The person on the phone said they were sending an ambulance!" I pleaded.
-"No…time. Can you help?" he wheezed.
I shuddered. "You know I can't do that," I scolded. "I've told you what it feels like! I can't do that!! It would…I can't. It might kill you," I whimpered.
You see, only really desperate ghosts possess humans. Imagine cutting open a corpse and trying to crawl inside. That's what possessing a body feels like. It's not a pleasant experience.
-"Ah. Not…a chance. Heart…attack. Rebecca. Where's…Becky?"
-"She's at the store. She'll be here soon," I replied. The sirens were getting closer.
-"No…time. So sorry, Becky. So…sorry." His eyes rolled back in his head and he fell still.
-"No!!" I shrieked. "Fifty years, old man?! You're not that old!! You were…you were…" I gulped. "You were like a father to me."
The sirens were right outside the house now. I made myself invisible. No need for the paramedics to arrive and find a ghost hovering over the deceased.
Mark Daniel Turner did not become a ghost. He went straight to the Beyond – to Heaven, you might say. I was happy for him. He wouldn't have to endure the daily torment that I did. Every day on Earth was a strain to me. And my soul-light was a constant reminder of how long that time would be.
The worst part was when Rebecca came home.
-"I'm home!" she sang, stepping through the door. "And I got a pirate movie, Thomas! It's called…Child, why are you crying?" Her voice rose to a hysterical pitch. "Where's Mark?!"
-"He's…he's gone," I sobbed, still kneeling on the floor. "Gone…and it's my fault!"
-"Thomas…what did you do?!"
-"I couldn't force myself to save him!" I howled. "I had the chance – but I couldn't do it!"
-"Oh, Thomas," Rebecca sighed. She tried to kneel next to me, but her knees gave out and she sat in a chair instead. "We were going to break the news to you tomorrow. Mark had gotten too fragile for me to handle alone. We were going to move into the Sunny Acres Nursing Home next month. I made sure that it was someplace you could visit, too. But now that Mark –" Rebecca broke off and began to bawl.
I could only watch as the strong-willed woman I had known for fifty years completely broke down. Belatedly, I realized how much they had loved each other.
-"Wait!" Rebecca shouted, startling me out of my thoughts. "Tell me – did Mark become a ghost?"
I squirmed under her desperate stare. "No, I'm afraid not," I said at last. "He was – pardon me – old, had lived a long and happy life, and died naturally. As natural as a heart attack is, that is. If one is to become a ghost, they have to meet two or more of the requirements, so to speak. They must die young, die violently, and die unhappily. I died violently and young; that's why I became a ghost."
Mrs. Turner was crestfallen. "I'm going to the hospital now, Thomas," she stated. "I need to see him one more time. Tell me – what were his last words?"
-"He said, 'Rebecca…so sorry. So sorry, Becky,' I believe. I know he said the words 'sorry' and 'Becky' a lot," I reported.
-"Becky?" she mused. "He hasn't said that in years…. I'll see you later, Thomas." She left the house in tears. I stared sadly at the wall, and wondered how my happy life could have become a shambles so quickly.



***
Mrs. Turner went to live with her sister after her husband died. She had never been the same after that event, and decided that she could not bear to live another day in the house they had lived in for so many years.
She decided to lease the house instead of selling it; to sell it would be an insult to Mark's memory, she declared. She rented it to a single mother who had two teenage kids. After giving them strict instructions not to mess with my room – "It has sentimental value," she said – she handed over the keys. Rebecca did not mention me.
Two days after the Heaths moved in, the teenagers, named Maria and Chris, decided to check out my room. I thought they were just curious, so I let them come in. Mistake number one.
-"Dude, check out this book!" Chris shouted, grabbing my favorite book, Isle of Swords, off the shelf. He tossed it into the air and it landed on the floor with a thud. He stomped on it, and I winced. He then began using the pages to make origami cranes.
Maria was exploring the bottled ships mounted on the walls. She picked up one, a model of the Santa Maria, slammed it to the floor. "Oops!" she giggled. "I broke my namesake! Silly me!"
By this time, Chris had discovered the swords on the wall above the bookshelf. He wasted no time in getting one down, and proceeded to play with it like a lightsaber.
-"Zwing! Swish! Oooing! Ooing! Whoosh!" he cried, swinging it back and forth and nearly decapitating his sister. He began to breathe in a way that was reminiscent of pig snorting. "Luke…I'm your father!" he shrieked.
-"No, you're not!" Maria cackled. "My father's not a robotic freak!" She grabbed the cutlass from Chris and almost sliced his hand off in the process.
By now, I was furious.
-"Get out!" I bellowed, yanking the sword from Maria. Both of them stared at the sword hovering in midair.
-"What on earth…?" Chris started. I brought the cutlass down between them.
-"Let's get out of here!" Maria screamed.
-"Yes…hurry," I snarled. "You'll want to get out of here before I rain fire down upon your heads!" I flashed in and out of visibility, and Maria and Chris scrambled to get out of the room. They tumbled down the stairs and ran screaming into the kitchen.
I laughed and settled back in my hammock, positive that nobody in the family would ever bother me again.
Mistake number two.



***
I spent the next five weeks retaliating in any way possible. I broke dishes, rearranged the contents of the kitchen cabinets, and cocooned the teenagers in their sheets at night. I wanted these obnoxious brats out of my house – no matter what the cost. They were going to cost me my sanity if they stayed any longer. They had to leave.
Mistake number three.
Almost two months after the first incident, I was reading a book about panthers when three black vans pulled into the driveway. The letters 'TAPS' were emblazoned on the side of each one. My heart sank.
The Atlantic Paranormal Society had been called.
I had watched Ghost Hunters since their debut on television. Several times I had begged the Turners to change the channel – the ghosts they were trying to get to communicate with them were actually demons. And I could see them. Other times, I laughed at the foolishly-misled TAPS team. They were trying to communicate with ghosts of mute people, hobos who had a grudge against the living, and stray animals. It was pretty funny. I always commented on how I would treat the Ghost Hunters, were they to come to my house. Mark and Rebecca would laugh, and Mark said that he'd send in an application one day, just so I could wreak havoc on their team. It never happened, though. He died before he could put in the form.
My frown turned into a vicious grin. If the TAPS team was coming after me, they were going to be in for one heck of a surprise. This time, the ghost would fight back, and he would stop at nothing. And they wouldn't get anything on tape.
I skipped downstairs to listen in on the team and hear what Marcia Heath had to say about me.
-"When we moved into the house, Rebecca Turner said nothing about there being a malicious presence in this house. That thing upstairs scared the shizzle out of my children!" Mrs. Heath was saying. I growled. Obviously, Chris had been lying. And I was not a thing!
-"'Shizzle'?" Chris moaned. "Mom, don't say words like that. It's embarrassing."
Jason, the overweight, bald leader of the TAPS team, concealed a grin behind his hand. "Interesting," he sputtered.
Grant, a skinny guy with a hat on, elbowed Jason in the ribs and continued. "Did the ghost say anything to you?"
Uh, dude. That was two whole months ago. How am I supposed to remember that far back?" Chris complained. I wanted to punch him. Or maybe throw a chair at him.
Maria took over before I could lift a hand. "He told us to get out, and that if we didn't, he'd pour lead on our faces or something like that."
I snickered, and Jason glanced towards the stairs. I stopped.
-"Well, shall we see where this ghost hangs out?" Jason asked. He was practically salivating with eagerness. I dashed back up the stairs and sat in my hammock, waiting.
The TAPS team stepped into my room a few minutes later, trailed by an anxious Mrs. Heath and her devil children.
-"Wow, this is some place," Grant whistled. "Did you do this, Mrs. Heath?"
-"No, it's hideous. Mrs. Turner told us not to mess with this room. I offered to put all the stuff in storage for her, but she turned red and demanded that we keep out of the room altogether. She hinted that a creature was hiding out in here, but I thought it was a mention of her husband. He died on the kitchen floor, did you know that?" Mrs. Heath babbled.
I began to chant "Ring Around the Rosie" under my breath. Nothing unsettles a person more than a song about the plague.
Grant glanced at my hammock, which was rocking slightly from side to side.
-"May we have control of the house, Mrs. Heath?" he inquired, trying to restrain the excitement that was burbling up inside him. "It's almost dark, and that's when ghosts are more active. We'll show you the evidence in about two days, all right?"
Marcia couldn't hand over the keys fast enough. "Here! We'll be in the Marriott Hotel if you need us. Please, hesitate to call." She grabbed Maria and Chris and yanked them out of the house and down to the car.
I followed the TAPS members back down to the dining room, where three other team members and four camera men were waiting. Grant filled them in on the situation, and then they all scattered to set up the equipment.
Two cameras – one heat-sensitive – were placed in my room. There was a camera at the end of the hall, and another one in the kitchen. The team was armed with voice recorders, EMF detectors, and walkie-talkies. I sat back and watched. This was going to be a night no one associated with TAPS would ever forget.



***
At eight o'clock, the sun went down and the Ghost Hunters spread out through the house to switch off the lights. The house was plunged into complete blackness. I grinned. Now the fun could begin.
I decided to spend the first three hours in my room – after all, that was the most haunted place in the house. Sure enough, I didn't have to wait long before Grant and Michelle, a blond girl with too much eyeliner, showed up at my door.
-"Grant and Michelle, EMF Session in the Pirate Room," Grant declared, placing a digital voice recorder upright on my dresser.
-"How old are you?" Michelle asked, wandering slowly around the room. "Why are you here?"
I stepped up to the recorder and whispered into it. If they were to play the recording, it would sound like a bunch of garbled gibberish. But the Ghost Hunters aren't deterred by gibberish; they'd find something to make out of the random sounds.
The humans didn't hear me.
-"How long have you been here?" Michelle tried again. "Did you have a love of pirates? Are you Mark Turner?"
I let a faint shimmer of myself appear as I rocked the hammock back and forth. Neither of them noticed. Idiots.
Grant picked up a rock from my dresser and threw it into a dark corner.
Can you do that?" he taunted. "Show us what you can do."
I levitated the rock to eye level, and hesitated. I couldn't chuck it too hard, or I'd kill the poor man. If I threw it too soft, I wouldn't hurt him. Eventually, I decided that I would just have to throw it at medium-strength and hope he wouldn't die.
The rock flew through the air and hit Grant on the nose. I winced as I heard it crack and his nose began to bleed.
Grant let out a string of curses far nastier than anything I'd ever say in front of a lady. Michelle turned from the bottled ships that she was examining again.
-"What happened?"
-"That little….that thing broke my nose!" Grant roared, holding his sleeve to his face. It was already soaked through.
-"I…am not…a thing," I moaned, making my voice low and gravelly. "You…invaded my room. What else…was I supposed…to do?"
Michelle screamed (I guess she was new to the team) and ran out of the room. Grant stood his ground.
-"What do you want?" he shouted at the ceiling, his voice high and nasal. "Why'd you hurt me?"
By sneaking around behind him, I was able to yank the hood of his jacket and hold him down.
-"I want you to get out and stop asking stupid questions," I hissed in his ear. "I'm not a foreigner, and I'm not a child! So stop treating me like this!"
Grant took off like a rocket when I let go of his jacket, leaving the camera man and the DVR behind. As the camera man hurried off, I sauntered over to the recorder.
-"Grant, Michelle, and The Ghost DVR session end," I sighed, and flipped the tape of. Time to wreak havoc on the other members of the team. By the time I was done with them, they would be foaming at the mouth.



***
I found Jason and Amy (a red-haired girl who seemed to be over-enthusiastic) in the living room. They had started a fire and were sitting on the sofa, asking questions to the empty air. I hung back and watched for a few seconds before I blew out the fire, effectively blinding them for a few moments. Taking advantage of the opportunity, I let out an eerie wail and moved towards them while shifting in and out of visibility.
-"Take your stuff and leave!"
Amy jumped off the couch and pointed her flashlight at me. The EMF sitting on the coffee table in front of her went crazy. Jason just stared in my general direction.
-"So, you finally decided to show your face."
-"Better my face than your ugly mug," I retorted, crossing my arms. They still couldn't see me, but it's hard to talk without moving your arms. Try it sometime.
-"Touché. Anyways, you're going to tell us what we need to know, or else we won't leave," Jason threatened.
-"The show's only an hour long, and the time limit is one night, stupid! Besides, why should I tell you anything? You keep insulting me." I sighed and began to circle him, making myself just a slight shimmer in the air.
Jason glanced at Amy, who shrugged. Turning back to me, he said, "Well, you're a feisty one, aren't you? How about we start with your age?"
-"There's no way I'm doing that," I growled.
-"How about a battle of wits, then? If I can guess just who and what you are, you'll tell me about yourself. What say you to that?" Jason asked.
-"First of all, I always refuse to fight an unarmed opponent. Second, who do you think you are, coming in and demanding things of me? I could erase your film and drain all your batteries in an instant. Why should I tell you anything?" I replied, sitting down on the fireplace.
-"You're a piece of work, ghost, I'll give you that. But why are you staying here?" Jason taunted. "Don't you have anything better to do?"
-"I consider trying to make your brain explode something to do."
-"I bet you're over five hundred years old," Jason laughed.
-"I'm not that old, you numbskull!" I cried. "You're just trying to goad me into revealing more about myself! Well, it won't work! Say bye-bye to your precious video footage!" I lunged towards the camera man and plunged my hand into the camera. I ran my fingers along the bottom of the disk, effectively wiping it clean. Then I broke it in half. I turned my attention to the digital camera sitting on the coffee table; I flicked my hand and drained the batteries of their charge.
Jason stared at me, dumbfounded. "How on earth do you know so much about technology?" he managed to stammer.
-"I'm dead, not stupid. I know many other things besides. Now, are you going to leave, or do I have to erase a few more tapes?" I warned.
Amy had long ago fled, and the cameraman had vanished after I broke his tape, and I could tell that Jason wanted to join them. So I decided to help him on his way.
I somehow managed to lift Jason over my head and fling him down the hallway. He landed heavily, but scrambled to his feet and sprinted back to the vans.
-"And don't come back!" I shouted. I watched my soul-light flicker and drop a level.
No matter. I had plenty of time left to fill it up. I would get out of this world eventually.
I drifted back upstairs to my room to wait. It was only one a.m. The Ghost Hunters would be back.



***
At three a.m., I heard footsteps on the stairs. By the sound of it, all five GH members plus three camera men were coming upstairs. I smirked.
The final battle was about to begin.
Grant was the first through the door. A white bandage wound around the middle of his face, keeping the blood from running into his mouth. It was already completely bloody. He was holding a thermal imaging camera and was waving it around.
-"Just wait until I get my hands on you, you dirty little…" Grant mumbled, moving towards the dresser so the others could enter the room. "You're toast."
-"You can't get your hands on him," Amy scolded. "He's a ghost! Plus, he's liable to body slam you like he did to Jason!"
-"This is spooky," Michelle whispered. "What if the ghost is like, really angry at us? Could it kill us?"
-"First of all," I sighed, "I'm not an 'it' and I have a name. Please call me Cat." I was sitting in my hammock, watching the people come in.
-"It's alive!" Michelle shrieked. She grabbed a short Asian guy, the fifth member of TAPS, whose name I believe was Kim, and clung on to him for dear life.
-"Of course it's alive!" Jason snarled. "It's alive, and it's going to pay!"
-"Ahem! Name!" I growled.
-"Arg! Okay! You're going to pay, Cat!" he snapped. His eyes searched the room. "As soon as I can find you…"
-"Why don't you look…right…here!" I cried, leaping behind him and pulling his belt out. His pants fell to the floor, and Michelle screamed again. Jason let out a thunderous roar and began spouting obscenities. Amy led Michelle out of the room, leaving me to face the three male members of TAPS.
I created a maelstrom of loose papers and some of the bottled ships. It whirled around the TAPS members, obstructing their vision and giving them a couple dozen paper cuts.
Grant was spinning around wildly, trying to find the distinct frozen-signature of a ghost on the thermal. Jason was walking around with the EMF in one hand, trying to get a reading, and holding up his pants with the other. Only Kim remained calm, surveying the room slowly. He eventually spotted me atop my fish tank, directing the flow of papers.
-"Hello, Cat," he said quietly. "Would you mind coming over here for a minute?"
I slipped off the tank and walked towards him. "You're the first one who's been nice. Grant threw things at me and Jason insulted me. How come you're so nice?"
-"I have a ghost of my own," he replied. "Now, if you'll get their attention, I'll turn off the cameras and we'll go downstairs."
-"Sounds reasonable." I turned around and shouted, "HEY! IDIOTS!"
Grant and Jason whirled around, their eyes spitting fire.
-"Kim, you got it!" Jason crowed. He lumbered towards us with his EMF outstretched. "I see a silvery shape, and look – the EMF's going insane!"
-"If you two would be quiet, I'll tell you something." Kim waited until both men had shut up before continuing. "Cat has agreed to talk with us if we turn off the cameras. We can leave the DMV equipment on."
-"And I'll show myself if you want," I chimed in. "Anything to scare you."
-"Well….okay," Grant conceded. He dismissed the cameramen and we went downstairs. After the three men had settled on the couch, I sat on the fireplace.
-"Are you guys ready? I must warn you, I'm not all that pretty." They nodded. "Okay, you asked for it." I let myself become fully visible.
Grant looked away and Jason shuddered. Only Kim remained unfazed.
-"Very prominent death-mark, Cat," he murmured. I looked at him suspiciously.
-"I have a ghost," he reminded me.
-"Oh. Well. Anyways, what did you guys wants from me? I've seen your show on television. You're not very good ghost hunters. You're often talking to empty air."
-By now, Grant had recovered from the sight of the bloodstain on my shirt. "How old are you? You've been avoiding that question all night."
-"I avoided it because you'd guess what I was and how I died, but I guess it doesn't matter anymore. I'm two hundred and forty-eight years old."
Jason did a double-take. "Then…I'm guessing you're…a pirate?"
I nodded. "Executed at age sixteen by the firing squad," I confirmed. "Named Thomas Barlow at birth and renamed Cat by Captain Mason Williams. Served on board the ship for six years before my death."
-"Williams?" Kim gasped. He looked at me with new interest.
-"That's right. Anyways, long story short, the Turners adopted me and made my room like it is. For fifty-seven years, everything was great. We watched movies – Star Wars is my favorite – watched television, and read books. I helped Mrs. Turner in the kitchen, and we did loads of other stuff together. Then Mr. Mark had a heart attack and died. Rebecca fell apart, moved in with her sister, and rented this house out to the Heaths. She gave them strict instructions to leave me alone, but Maria and Chris ignored them. Chris destroyed my favorite book, and Maria broke several of my bottled ships. So I forced them out of my room."
Jason stared at me for a few minutes before speaking. "So, I'm guessing you've been behind all the rumors in this place, right? Back in the '20's, you paralyzed a young boy, didn't you?"
-"I did not!" I snarled. "He jumped out the window! It wasn't my fault! I was so depressed that it made him depressed. So he jumped. Watching the kid jump out of the window made me even more depressed. I did try to catch him, you know. But I'm a ghost. I didn't exactly know how to get around the whole 'things-pass-through-me' thing back then. I had never tried to catch a living being before. Mrs. Fowler had her husband padlock me in my room. Wouldn't you have felt depressed too?"
Kim decided to change the subject. "Do you know where we can find Rebecca Turner?" he asked. "It'd look great if we had her testimony to add to the show. You're the first ghost that's ever cooperated."
-"Sure," I replied, and gave him her sister's address. "I've got something else to show you, too."
I led them back upstairs to my room, and told them to open my trunk. Grant did, and pulled out three photo albums.
-"What's this?" he muttered, thumbing through one.
-"Pictures. Look in the blue book, and make a copy of the first picture in the book."
Grant opened the blue book. Inside was a picture of my last birthday party. I was standing between Mr. Mark and Rebecca, clear as day. The next picture was of my birthday cake, which said 'Happy 248, Cat!' and had a replica of the Jolly Roger on it. Kim reached over and pulled out the top picture.
-"This'll go very well on our show. I'll make sure to have the techs blur it up a bit. I'll also be sure to show your father how grown-up you are." He slipped the picture into his pocket and winked.
-"My father?!" I shouted, jumping towards him. "Are you saying he's a ghost?!"
Jason and Grant exchanged a glance and left the room, taking the DVR with them.
-"That's exactly what I'm saying," Kim said, still grinning. "He told me he died violently and unhappily, and that's why he's a ghost."
I sank to the floor. He's alive. But why didn't he seek me out? Where does he live? More questions whirled around my brain, but I was fully preoccupied with one: How come he never came to see us?
-"Did…did he ever mention me?" I stammered, staring up at Kim. "Has he said anything about his family?"
-"He once said that he had a wife and kid to get home to, but then he started rambling on about something called a soul-light. Any idea what that might be?"
-"It's the thing that keeps ghosts on earth. Picture it as a crystal orb. When you first become a ghost, that orb is as dark as a cannonball. If you do good deeds, your soul-light fills up with a wonderful white light. When people say that ghosts are white orbs, it's because they've seen a soul-light," I replied. "Not many people can see them."
-"What happens if you do bad things?" Kim pressed.
I frowned. "Well, it depends. If you've already got some light in your orb, it will drop down depending on how severe the bad thing was. If you have no light, the orb fills up with red light. If it fills up to the top…you get taken away to...the place Below.. Your stay on earth is over."
Kim shuddered and looked at the fire. "Am I right in guessing that when your soul-light is all white, you go 'upstairs'?" I nodded. "Can I see yours?"
I hesitated. Soul-lights were private things. The humans who could see them were normally extremely observant. "Okay, but not comments!"
My soul-light lit up the room when I revealed it. Kim was dazzled beyond belief. He stood still and stared at it. I looked at it as well. It was maybe two-thirds of the way full. Not much time left for me.
-"Do you want to see your father?" Kim had recovered, and was staring intensely at me.
-"Sure. It doesn't matter where you live; if my father is there, I can go. Although, I may have to take an alternate route. Rules, you know."
-"Rules?" Kim arched his eyebrows.
-"Oh, no! You're not getting any more out of me! The rules are only to be known by the ghosts! I shouldn't have told you about the soul-light, but I did. My orb dropped a little because of that. These are private matters. Now, shouldn't you go out with your team and get back to headquarters? Isn't it time for the analyzing evidence or something? Tomorrow you'll come back and reveal my existence to the Heaths. I might as well enjoy my last day of peace. Lovely," I murmured.
-"Very well. Thank you, Cat Barlow, for telling me this. You're the first ghost we've ever encountered that actually communicated with us. I promise I'll do everything in my power to prevent you from becoming a novelty. Of course, you could probably fill up that soul-light of yours petty fast helping out in a museum!" Kim laughed. I threw a pillow at his head, but he dodged it and started downstairs.



***
I stood at my window for a long time afterward, gazing at the stars.
-"This is it," I muttered. "I'll never have another night like this. Serenity is a thing of the past." I glanced at my soul-light, which was hovering beside my shoulder. "How much longer will I have on earth? I want to go back to my mother! I want to see Catherine and Captain Williams! Oh, why am I still stuck on this miserable planet?"
A shooting star fell past my -blocked- "I wish I was really and truly dead," I sighed. The star flashed once before disappearing below the horizon.
-"Your time is not yet up, Thomas."
I whirled around. There was a white-clad lady in my doorway. She had a messenger bag on her shoulder.
-"Who're you?" I stammered, backing up. "And how do you know who I am?"
-"Thomas Barlow, I am here with a message. Only once may a Being send a message from the Beyond; you must be really important." As the lady turned around and began to dig through her bag, I saw that she had a pair of large white wings.
-"Are…are you an angel?"
-"An Angel from the Beyond. The Reapers – nasty, disgusting creatures – tried to apprehend me as I came here. Here is your message." She handed me a shimmering silver envelope. I carefully pried it open and took out the message.
My Dear Thomas, the letter began. I gasped. The handwriting was unmistakable, even after two hundred years.
I hope this letter finds you safe. I've been looking for you for centuries, it seems. Eventually, I checked the boulder that sits in the plains beyond the city. Your name was there among those listed as ghosts. Now that I know where you are, I'm writing.
You're the only one Catherine still asks for. She doesn't remember her father. She was only two when he left, remember? Did you know that your father is a ghost as well? Have you found him? Give him my love as well.
Thomas, dear, dear Thomas, stay strong for us. If you are allowed, please send me a message back and tell me how you are doing.
I love you, Thomas. Never forget that.
***
I looked at the angel, who was glancing through my bookshelves.
-"Am I allowed to send something back? My mum asked me to," I whispered. I was still clutching the letter. It smelled wonderful.
-"If you wish it. But it counts as your one letter from the Beyond. Choose wisely," she replied.
I was torn. "Not now," I finally said. "She's going to wait for me. I'll see her soon."
-"Sooner than you think, Thomas Barlow," the angel sang. She flicked her hand and my soul-light rose a few levels. "Your mother sent me with some of her happiness so I could raise your level. You only have a little bit to go. Farewell, Thomas Barlow!" Before I could reply, she burst into a shower of sparks and streaked through the ceiling.
-"Thanks," I whispered, and turned back to the -blocked- TAPS would be back tomorrow, and I wanted to see if they had managed to catch me on tape.



***
Around ten the next day, the TAPS van pulled back into the driveway. Kim, Grant, and Jason got out of the van and were practically dragged onto the front porch by an anxious Mrs. Heath.
-"Thank goodness! We've been here for an hour already, and I've been scared out of my wits! I kept hearing noises!" she babbled.
I was watching the scene from my window ledge, and jumped down to land beside Kim. I chose to remain invisible. No use scaring Mrs. Heath…yet.
-"She was being haunted by her kids," I muttered in his ear. "They're inside rearranging the kitchen cabinets. More things they're trying to pin on me!"
To his eternal credit, Kim didn't even blink. He nodded slightly, though, so I knew I'd been heard.
Marcia Heath escorted them quickly to the dining room. "Please, set up the stuff in here," she encouraged. "It's the only table big enough."
After Grant had assembled everything, he sat down next to Jason.
-"Ma'am," he began, "this is a very awkward situation. We did discover evidence of a ghost here…and he has one request: to leave him in peace. Now, I'm going to show you the thermal we managed to capture of him. He's the purplish-blue shape. Blue means cold, red means hot. Watch closely." He leaned over and pressed a button on the DVD player.
A green-tinted version of my room appeared on the screen. The camera flashed back and forth – this must have been shot by Grant when he was spinning around my room – and Grant froze the picture. A blue shape was on the screen.
-"This is your ghost," Jason rumbled. "If you want to meet him, I'm sure he's in this room right now. Just ask for him."
Marcia Heath looked terrified. "You…you want me to talk to the ghost that frightened my children? It's not human!"
-"I am too human!" I retorted. "I'm as human as you or Maria or Chris."
Mrs. Heath screamed and jumped out of her chair. "It's alive!"
-"No, I'm dead," I sighed.
-"Way to go, Cat," Grant groaned. "The poor woman's going to hurt herself."
-"Well, what was I supposed to do?" I asked. "Show myself? She would have had a heart attack."
By then, Kim had calmed Mrs. Heath down, and she had recovered enough to sit back in her chair.
-"You're…you're a ghost," she stammered. "And you're talking."
-"Yes. I'm tired of people pointing that out! I'm dead? Great. I'm a ghost? No, really? Ah! It can talk?! Yep. Anything else you'd like to comment on?" I snapped.
Mrs. Heath whimpered and shook her head. Kim glared at me.
-"Cat, you're coming home with me today," he said. "I'll introduce you to my ghost. Maybe you'll fill up your soul-light as well."
Mrs. Heath gasped. "You're seriously taking him away? Oh, thank you!" she cried, shaking Kim's hand. "Thank you, thank you!"
Kim brushed her off. "He'll probably be back," he warned. "I'm going to take him to Rebecca Turner's house first, and ask why she didn't tell you about the ghost."
-"I'm curious as to why you never read into the history of this house," Grant commented. "It has a pretty dark story connected to it."
-"I didn't care. We'd had our sights set on this house for years, so when it went on the market it was like a dream come true," she explained. "Maria tried to dissuade me and showed me the story about Benji Fowler, but I thought he was only a disturbed little boy. And disturbed little boys often do jump out their windows. My brother did. He survived."
The TAPS team said their goodbyes and walked to their van. I followed them.
-"I won't be able to go into the house with you," I warned. "I've never stepped foot on that land. But if you can get Rebecca to come across the street to Myer's Park, I'll wait there for you."
-"Can you fly?" Grant asked.
-"Not technically; I can float, though. I can hold on to your truck as you drive. If you take a route I'm not familiar with, I'll slam into a wall and have to take the long way around. Either way, I'll meet you in the park."



***
Two hours later, I was lurking in the park fountain. I love lurking. In fountains, you can soak unsuspecting tourists and chuck their pennies back at them. In the span of seventeen minutes, I had drenched a honeymooning couple, thrown a succession of pennies at a teenager who was about to break up with his girlfriend, and had placed a Chihuahua on the top of the fountain. Then I spotted Rebecca running across the street, being pursued by a cop, her sister, and the three TAPS members.
-"Mrs. Turner! Stop!" the policeman yelled. "You're going to cause an accident!"
-"Rebecca, please listen to the nice man!" her sister trilled.
-"Mrs. Turner!"
-I hopped out of the fountain just in time to see the cop take Rebecca down with a flying tackle. She hit him back, and the two rolled on the grass, exchanging some serious punches. Grant and Jason somehow managed to pull them apart without incurring serious injuries.
The policeman was the first to recover. "Geez, lady," he panted. "Where'd you learn that?"
-"I taught ninjitsu for several decades," she retorted, "and I enjoy watching WWE." Ignoring the cop's look of amazement, she turned to Jason and Grant.
-"Where's Thomas?" she demanded.
-"He's somewhere!" Jason shouted. "He's a ghost; how should I know where he is?"
-"I'm here, Rebecca," I whispered in her ear, "but I ask that you send your sister and the policeman away. I don't want more people to learn of my existence just yet."
Rebecca nodded vigorously, and then faced the cop again. "I'm sorry for causing so much trouble, officer," she cooed, "but I get overexcited. It won't happen again, I promise."
The policeman stared suspiciously at her, but finally let her off with a warning. He then escorted her sister back across the street.
-"Whew," I breathed, slipping into view.
-"Thomas!" she squealed, and air-hugged me. "Oh, I've missed you! What have you been up to?" Her gaze drifted to the top of the fountain. "Did you put that dog up there?" The Chihuahua was still whimpering on top of the fountain. I shrugged and placed it on the ground.
-"Pardon me, madam," Kim intervened, "but can I ask you a few questions about Cat here?"
Rebecca eyed the Ghost Hunters skeptically. "I know you," she said at last. "You're those irritating ghost-guys! What do you want with me? I see you've already evicted Thomas from his house."
-"No, ma'am. Cat followed us here quite willingly. He told us where to find you. He's agreed to come and do a show for us," Jason replied.
-"Well, if Thomas trusts you, I suppose it's all right. What do you want to know?"
-"We would like to know why you bought the house even after hearing the stories. The house had been on the market for twenty years; you were the first to show an interest in actually buying the house," Grant explained.
-"Well, we really wanted a house, and it was a nice house. Not to mention the fact that it was really cheap. Oh, it was a beautiful house! The only flaw when we toured it was Thomas's room...it had been boarded over and padlocked shut…"



***
By 3:00 that afternoon, the GH team had said their goodbyes and was waiting patiently for me to do the same.
-"Goodbye, Rebecca," I choked out. "I may never see you again in this life."
-"Don't you worry, Thomas. I can look after myself. If you do leave before I see you again, look after Mark for me, will you?" She was nearly in tears as she air-hugged me again. "Maybe when I see you again, that –" she pointed to my death-mark, "– will be gone. Now, hurry up! You don't want to keep your father waiting!"
-She kept waving as I followed the TAPS team to the truck and climbed on the roof.
-"Goodbye, Rebecca!!" I shouted, and bowed to her. "I'll be sure to tell Mr. Mark what you said!"
As the van turned a corner, Rebecca yelled, "Goodbye, Cat! I love you!"
I smiled and relaxed as we drove away on the back roads. I had drawn a route on the map Kim had so he knew which roads I could go on without being stopped by a wall.



***
When we reached Kim's house, Grant and Jason said goodbye and drove off to the Ghost Hunter's headquarters. They had a show to finish. They promised they wouldn't reveal the location of my house or my name without my consent. I apologized for breaking Grant's nose and for throwing Jason across the room. Then they were gone.
Kim turned to me and grinned. "Now," he began, "your father is a senile old ghost. All he does is try to drink my supply of alcoholic beverages. He often goes off on a tangent about his old life. Frankly, I'm not sure if he knows that I exist! He's always visible, and rarely moves from the broom closet. I believe he thinks he's still on a pirate ship. Maybe you can talk some sense into him. I'll be out here. Good luck." Kim unlocked the door and sat down on the porch swing.
I hesitated. I hadn't thought about my father for decades. I couldn't even picture his face anymore. Mom's was there, though, and Catherine's as well, but Dad had been out of the picture for much, much longer. I took a deep breath and walked inside.
The interior of the house was tidy, so unlike the bachelor pad I was expecting. It took me a few minutes to figure out where the broom closet was, but I eventually got my bearings.
Before I twisted the knob, I listened for a minute. From inside the closet came a string of angry mutterings. I decided to risk it and opened the door.
-"What do you want now?" my father said irritably. He was hunched on the floor desperately trying to lick a puddle of dark amber liquid.
I said nothing, but stared at him. He looked exactly the same. His death-mark was nowhere to be seen.
-"Well?" he demanded, finally turning around. "Are you – oh, gods above." He gasped and stared up at me. "Am I dreaming?"
-"No, dad." I swallowed. "You're not dreaming. It's really me. In the flesh – er, ghost-flesh?"
-"Ectoplasm." Dad stared at me some more, his gaze dropping from my face to my chest. "Oh, Thomas. Were you killed on board the ship, too?"
I shook my head, and something snapped between us.
-"Thomas!" he shouted, jumping up to hug me.
-"Dad!" I cried, and ran towards him.
We were still babbling incoherently when Kim appeared in the doorway.
-"I see you've managed to talk some sense into him," he noticed.
-"Go away!" Dad yelled. He made a fist and went to punch Kim. I grabbed his wrist.
-"Dad, stop. He's a living human; you're a ghost. You can't hurt him."
-"I beg to differ, Cat," Kim chuckled. "You really did a number on Jason and Grant."
-"I threw a rock at Grant, and levitated Jason across the room. I didn't actually punch them!" I sighed.
Dad stared at both of us. "You two know each other?! For how long?!"
-"Just a few days; calm down. Dad, let me see your soul-light!"
He glared at me. "Only if your friend leaves."
Kim sauntered off to the kitchen.
-"Okay." The familiar ball of light formed at his shoulder. "Why'd you want to see it?"
His orb was about an inch below the top. "Dad, you're almost done. You need to save a few people; then you can go and see Mum. I'll join you when I've got mine filled up," I said excitedly.
-"No. I don't want to go alone. That creepy old lady will come for me! Besides, I want to talk with you for a while, and I also demand an explanation. Why is there blood on your shirt?"
-"It's my death-mark, dad. When you die it becomes a part of you," I replied, thoroughly puzzled. "Don't you have one?"
-"Of course I do. Remember, the guy cracked me over the head with his stick. It shattered my skull. That's why I keep my bandana on. But tell me – how did you die?" he pressed.
-"Firing squad," I whispered. "We anchored in Daleport, and Captain Declan let me go and see Mum. Commodore Ross followed me and had me executed three days later by the firing squad. Do you remember Adam, our neighbor?" I asked.
Dad's eyes brightened. "Of course I do! He built my store. Very good friends, we were."
-"He's the one who fired the bullet that killed me."
-"Oh." Dad studied the wall next to him. "I'm sorry."
-"Don't be. It's not your fault I died. Now, we need to find some way to join Mum and Catherine. Any ideas?"
-"We could go around rescuing people who are drowning and those who are in front of stampeding horses!" Dad offered.
-"There aren't too many horse stampedes around nowadays, Dad," I corrected, "but maybe we can save the elderly from becoming road kill."
-"Road kill?"
I hit myself on the head. "Oh, right. How long have you been in this closet?"
-"Nigh on thirty years. Before that this was a lovely forest. Then these big yellow monsters ripped it all up and I moved into this house. But if I have to guess, I'd say that I've probably been in this spot for a hundred years or more," he replied.
We were talking about time when Kim interrupted us again.
-"Cat, you need to see this."



***
A few seconds later, I was in the living room, staring at the television in disbelief. My house burning. And, according to the reporter, Maria and Chris were trapped inside.
-"Cat, what are you going to do? We're an hour away. There's no way you can reach the house in time, if you can't fly," Kim said.
-"That doesn't matter." I turned to my dad. "Help me save them. We can do it."
Dad looked at me askance. "You'd sacrifice it for this?"
-"Sacrifice what?" Kim asked.
-"Sacrifice most of my soul-light to teleport to the house. Most of it will be depleted, considering that I'll take on dad's toll, too." I took three steps backwards. "Are you coming?"
-"For you, Thomas." Dad stood beside me, and we locked arms.
-"I'll see you later, Kim," I grinned. I concentrated really hard, and felt my essence breaking apart. "Goodbye!"
I enjoyed the look of amazement on his face as we disintegrated.



***
Three minutes later, we were hovering over the Heaths' house. It was still ablaze, and the firefighters seemed to have given up. They were focusing on calming down an increasingly-hysterical Marcia Heath. Apparently, Maria and Chris were still inside.
-"You ready, dad?" I yelled over the roar of the flames. He nodded, and we dropped through the roof and into the house.
The heat was phenomenal. I felt as if I were melting. The flames crackled, and sparks and embers whirled around us. It looked – and felt – like I had walked straight into the Flaming Pit.
-"Where d'you think they'd be?" Dad shouted.
I racked my brain, trying to ignore the chunks of roof falling around me. What's the best hiding place in the house…? The answer came out of nowhere.
-"They're in the crawl space!" I shrieked, horrified. "They probably think it's fireproof! No wonder the firemen couldn't find them!"
We whizzed through the house, passing through all matter of objects. I began to feel as if I'd swallowed a bucketful of fireplace refuse.
The crawl space was only accessible through the second-floor bathroom. We walked through a door that had been attacked with an axe. It had swollen shut, and the firemen had obviously taken an axe to it, thinking that Maria and Chris could have been inside. They were, but not in the way that the firemen thought.
-"Where's this crawl space at?" Dad wanted to know. I pointed underneath the sink.
-"That's the crawl space. I helped Mr. Mark create it several years ago." I stuck my head into the crawl space. Chris was holding a sobbing Maria in his arms. I saw why they couldn't get out – they had inadvertly locked the door from the outside.
I stepped fully into the crawlspace and materialized. Neither of them noticed, so I yelled, "Hey!"
Both of them jumped, and Maria screamed.
-"Who are you?" Chris demanded. "And how'd you get in here?"
-"I'm Cat. Now come on! We gotta get out of here before the roof collapses!" I turned around and blew the door off its hinges. The kids didn't budge an inch. "Well?"
-"You're the ghost," Maria whimpered, her eyes as big as golf balls. "Mom said you'd gone away. Why'd you come back?"
-"To rescue two idiotic teenagers who think they're fireproof! Now get up and move!" I punctuated this remark by yanking both of them to their feet and shoving them out of the hole. They came out gasping.
-"Take these," Dad instructed, handing them each a wet rag. I shot him a grateful glance.
Then, guiding two ashen-faced humans, we carefully picked our way through the debris to the staircase. I groaned in despair. The staircase had already disintegrated.
-"We're going to have to jump," Dad observed.
-"They can't jump, dad! They're human – real, live, breathing humans! They'll break a leg!" I gasped.
Dad shrugged. "It's the only way they're getting out of here. I can't lift anything else. Besides, what's a broken limb or two compared to their life?"
-"Very well; you've convinced me. At least I can try to slow them down." I hopped off the balcony to the bottom floor. "Come on, you idiots!"
Chris looked very pale as he studied the eleven-foot drop to the floor. He closed his eyes and shuffled closer to the edge.
-"Oh, for heaven's sake," Dad grumbled. He leaned forward and shoved Chris off the platform.
His scream of terror was cut short when he landed on the living room sofa. Luckily for him I had maneuvered it to the right spot; a foot to the left and his brains would have been all over the floor.
As Chris shakily got off the sofa, I saw Dad push Maria down. She, too, landed on the couch, and Chris picked her up. I breathed a sigh of relief.
-"Okay. Now we just have to get to the – oh, great." I watched half of the second floor collapse around the front door.
-"There's another way out, isn't there, ghost?" Chris pleaded. "You've lived here for half a century. Plus, Maria's got asthma. She won't last much longer." It was true. Maria hung from his arms like a doll, wheezing.
-"There's the back door…" Dad ventured. "And if worst comes to worst, we can always try the chimney or the windows."
We decided to go towards the back door. As we navigated around piles of broken furniture and the ever-present flames, I said, "Chris, please tell nobody that we helped you. Please. I've already revealed myself for a Ghost Hunters show; I don't want more publicity if I can help it. Well, at least not yet, anyways."
-"Not a problem, ghost dude," he grinned. "Nobody but mom'd believe me, anyways. Now, can we please just get out of here?"
I nodded, but when we got close to the back door, we found our way blocked by a wall of flames. Sighing, we retraced our steps and went back to the living room.
Dad tried to open the large living room window, but it jammed halfway up. He swore explosively. Chris put Maria down on a slightly burned couch and slammed the window shut.
-"Oxygen would just feed the flames and make our deaths come twice as fast," he explained.
-"It doesn't matter to me. I'm already dead." I sighed. "Looks like we don't have a choice. We've got to smash this -blocked-"
-"Ngg…Chris?" Maria moaned. "Chris, where are we?"
-"We're still in the house," he said, his voice breaking and shooting up an octave. "You've only been out for about a minute."
Dad started to say something, but then he screamed. "Thomas!" The horror in his voice made me turn around. "Thomas!!"
-"Dad! No, not now!" I cried. There was no mistaking it: dad was about to leave me. His soul-light was flashing wildly, and his body was slowly becoming more translucent.
-"What's going on?" Maria asked. "Why's he glowing?"
-"Thomas, get the kids out! I'm counting on you to do that." His face relaxed and he smiled. "I'll see you soon." Then he evaporated.
I turned away, sobbing. For a few moments, that was all I could do. Then a loud crack from above snapped me back to reality.
-"No!" I glanced around wildly, then my gaze settled on the sofa. Perfect.
-"Right!" I yelled, levitating the couch. "When I say go, head for the -blocked- We've all of thirty seconds before this house collapses!" Chris and Maria nodded, too terrified to speak.
-"One!" I aimed the couch carefully. If I hit the wall, the house would fall on top of us.
-"Two!" Chris let Maria climb on his back. She perched there with her legs wrapped around his waist and arms locked in a death-grip around his neck.
-"Now!" I hurled the couch through the window and Chris jumped after it. I leaped after him just before the rest of the second story and roof flattened the first floor.
-"Chris! Maria!!" I looked up to see Marcia running towards us. Two firemen raced after her and caught her before she came in range of the still-blazing house.
-"Wait here, ma'am. We'll get them."
I waited patiently while Marcia smothered Chris and Maria with hugs and kisses.
-"Where were you?" she cried. "I couldn't find you. The firemen looked everywhere for you. Where were you?"
-"It was my fault, mom," Maria sobbed. "I got scared. The fire was everywhere; there was no clear way to the stairs. So we hid in the crawl space. It seemed fireproof. Chris and I were about to go back when we realized the door was locked from the outside. Chris broke the door off with a crowbar we found, and we tried to get out. Oh, mom! It was horrible!" She choked on a sob, and started coughing and gasping for air.
By this time, most of the emergency vehicles were gone, except for the ambulance. The paramedics were administering oxygen to Chris while another team checked Maria out and gave her some sort of injection. The house was just a smoldering pile of timbers and destroyed furniture.
When the ambulance finally left, leaving the family standing forlornly on the lawn, I sauntered up to them.
-"Are you guys okay?" I asked, shifting into the visible spectrum. Everyone jumped.
-"Go away, you hideous thing!" Mrs. Heath shouted. "Why're you here? To see the remains of your house?"
I glared at her, then looked at Chris. "Well?"
Chris nodded. "Um…mom? The ghost saved our lives. It was true that we were trapped in the crawlspace, but I didn't get us out. The ghost did. He's the one you should be thanking. He broke the window so we could get out."
-"You expect me to believe that pack of lies, Christopher? There's no way an abomination such as that helped you!" she spat.
-"My name is Cat. Or you could call me Thomas. Take your pick," I sighed. Mrs. Heath snarled in disgust.
-"Mom, Thomas really did save us," Maria argued.
Mrs. Heath looked confused. "Then what you told the firemen wasn't true?"
-"No. Cat asked us to keep quiet about his involvement," Chris confirmed.
Mrs. Heath looked at me in contempt. "Why'd you save them?" she asked, suspicious. "What would you gain?"
-"I hoped to gain something that would help me leave this earth forever, and rejoin my own family. It looks like that's not going to happen." I looked up at the sky. "How did the fire start, anyways? And does Rebecca know?"
-"I know now." Rebecca was standing on the curb by a taxi. She paid her fare and the cab drove off. "And I'm not too happy about it, either."
-"You have a lot to answer for, Mrs. Turner!" Marcia screeched. "Why didn't you tell me about the ghost?"
-"He was standing in his room when we toured the house," Rebecca replied, sounding surprised. "You looked straight at him before you said you'd buy the house."
-"I did? Then how…?" She turned to look at me. "I'm sorry."
-"What?"
-"I'm sorry I tried to force you out of your house. I guess I owe you something for saving Chris and Maria. What do you want?" she asked.
-"You're taking this remarkably well," Rebecca commented.
-"Well, there's not much else I can do. Anyways, I guess what I'm trying to say is…thank you."
Something exploded next to me, and I dove to the ground. I glanced up. My soul-light was flashing like a strobe light."
Thomas, what is that?" Rebecca whispered.
-"My soul-light…" I trailed off and stared up at it. "I'm…my time is up." I and turned to Marcia. "Thank you, Mrs. Heath. I'm sorry I caused you so much trouble. Make sure Maria and Chris don't get trapped in anymore burning houses, okay?"
She nodded, a look of relief plastered across her face.
I sighed and turned towards Rebecca. "I love you, Rebecca. Never forget me."
-"Oh, Thomas, how could I?" she choked, and air-hugged me as best she could. I looked skyward over her shoulder.
-"Finally." I breathed in and evaporated into nothingness. The last thing I felt was Rebecca's arms, hugging me as tight as she could.



***
The judgment room looked the same as it had two hundred years ago, but this time there was an elderly man in the chair.
-"Ah, Thomas Cat Barlow," he laughed. "I've been expecting you."
-"Did my dad come through safely?"
-"That he did, Thomas. But we aren't here to discuss him; we're here to talk about you." He paused to look off in the distance. "Let's hurry this up. A girl will be arriving shortly. Another young one." He looked over at me again. "About your age, I guess." He pulled my paper from his bag.
-"How does it look? Is it good?"
He smiled at me. "Very much so, young Thomas. Now, come with me." The man shuffled over to a light blue door standing in the mist. After unlocking it, he said, "If you find a lady named Maryanne Jenkins, will you tell her that Joseph is thinking of her?"
-"Of course I will. Thank you, Mr. Jenkins." I bowed low to him.
Joseph smiled. "Goodbye, Thomas Barlow." He saluted me, then turned back to the misty landscape. "Ah, Luna…"
I stepped through the door and onto a gold-lined street. I glanced behind me, but nothing was there. The door had vanished.
A figure sprang into view on the far end of the street. It was running fast, light brown hair flying. I smiled. "Mom!"
-"Thomas!"



***
Dear Rebecca,
I'm sorry that it took me so long to write, but I can only send one letter from the Beyond. And I wanted to make sure that I saw someone first.
I found my mom straight away. (Or, rather, she found me.) Catherine was with her, and they took me to a house that looked exactly like the one we used to live in. Dad was there, too. We sat down and talked for I don't know how long. It could have been days or weeks.
Catherine took me outside, and together we explored the nooks and crannies of the city. She introduced me to a man named Alexander Stede. He said that he was sorry. He's the one who carried out Commodore Ross's orders. He apologized profusely. I forgave him twenty times, but he never seems to tire of saying 'sorry.'
I found Captain Declan, too. He asked me what happened on the night I was arrested. He sent out a scout to find me, and that scout saw me die. So the captain knew of my death the day it happened. I told him my story, and he said that I had made some great choices.
You'll never believe it, Rebecca, but I managed to find Mr. Mark! He was sitting with a boy named Benji Fowler. You remember him, don't you? It seems as if he died a few years after I last saw him. The paralysis had complications, somehow, and he died in the hospital three streets down from us. Anyways, Mr. Mark is staying with my family for now. He says he misses you. He hasn't sent his letter yet because he said he can wait.
The doorkeeper this time was a man named Joseph Jenkins. His wife told me that he became the doorkeeper because he was a 'flatline.' That means he was perfectly balanced in life - he died on the "borderline," so to speak.
Thank you, Rebecca, for taking care of me all those years. I really appreciate it. My mom says she looks forward to meeting you. She already loves Mr. Mark. She sends her thanks and her love. In her own words, "Thanks for putting up with my boy for all that time. I can't wait to finally see you."
But really, take your time, Rebecca. I want you to live your life on Earth as long as possible. Please, don't rush to see us again. We'll be here forever. And we can wait forever. Time passes differently here. My mother thought she'd only been here for three years, compared to the two hundred and fifty-three that passed here.
Tell Kim and the Ghost Hunters what happened to me, all right? You can tell Chris and Maria Heath, too.
Love,
Cat
Originally written by
kittycatisginger18
during her Sophomore Year. Copyright 2009-2010. If you use this story, I will find you, and I will track you down. When I do, it won't be pleasant. You're welcome to reread it as often as you like, though. That's perfectly all right with me.
Do you have any questions or comments about my stories? Feel free to contact me and tell me what you liked/didn't like/want to see next!
Kitty's Library
Where Kitty's books come to rest
Okay, so I'll be the first to admit that I have a ridiculous amount of books. I have two bookshelves in my room, one on each side of my massive w!ndow (This window's more than ten feet tall, mind you. I have to keep a curtain over it at all times, lest I be burnt to a crisp by the sun.) They're white. And they're all crammed to the max with books. In fact, I've almost run out of space with them. How? Well, let's just say that there's absolutely no space left for me to put any of my other books. I'm stacking books on top of books here! If you want to know what Kitty reads when she's bored, read on. This is as a complete a listing as will ever be posted anywhere. It's really more for my own reference than for anything else, but who cares? Be forewarned: these are in no particular order, and they range from eighth-grade reading material to beyond high school levels. I personally love them, though there is very little non-fiction. I can't stand the stuff. Enjoy your browsing, but remember to put them back!
Note: Authors are listed after the series if the book is in a series. Otherwise, neomail me if you cannot find the author and want to read the book. I'll be happy to oblige.
If a pixel looks like this:
, that means that particular book is one of my all-time favorites. It may even go on series, too, if it's by the author's name.
Series Books

Warriors Super Edition: Bluestar's Prophecy

Warriors: Into the Wild

Warriors: Fire and Ice

Warriors: Forest of Secrets

Warriors: Rising Storm

Warriors: A Dangerous Path

Warriors: The Darkest Hours

Warriors Super Edition: Firestar's Quest

Warriors: Midnight

Warriors: Moonrise

Warriors: Dawn

Warriors: Starlight

Warriors: Twilight

Warriors: Sunset

Warriors: The Sight

Warriors: Dark River

Warriors: Outcast

Warriors: Eclipse

Warriors: Long Shadows

Warriors: Sunrise

Warriors: Cats of the Clans

Warriors: Secrets of the Clans

Warriors: Code of the Clans

Warriors Manga: The Lost Warrior

Warriors Manga: Warrior's Refuge

Warriors Manga: Warrior's Return

Warriors Manga: The Rise of Scourge

Warriors Manga: Into the Woods

Warriors Manga: Escape from the Forest

--All the Above by Erin Hunter--

The Cat Who Could Read Backwards

The Cat Who Ate Danish Modern

The Cat Who Turned On and Off

The Cat Who Saw Red

The Cat Who Played Brahms

The Cat Who Played Post Office

The Cat Who Knew Shakespeare

The Cat Who Sniffed Glue

The Cat Who Went Underground

The Cat Who Talked to Ghosts

The Cat Who Lived High

The Cat Who Moved a Mountain

The Cat Who Knew a Cardinal

The Cat Who Wasn't There

The Cat Who Went into the Closet

The Cat Who Came to Breakfast

The Cat Who Blew the Whistle

The Cat Who Tailed a Thief

The Cat Who Sang for the Birds

The Cat Who Saw Stars

The Cat Who Robbed a Bank

The Cat Who Smelled a Rat

The Cat Who Went Up the Creek

The Cat Who Brought Down the House

The Cat Who Went Bananas

The Cat Who Dropped a Bombshell

The Cat Who Had 60 Whiskers

--All the Above by Lilian Jackson Braun

FullMetal Alchemist Books #1 - 26

--All the Above by Hiromu Arakawa

The Looking Glass Wars

Seeing Redd

Archenemy

--All the Above by Frank Beddor

The Legend of Zelda: Ocarina of Time 1 & 2

The Legend of Zelda: Majora's Mask

The Legend of Zelda: Oracle of Seasons

The Legend of Zelda: Oracle of Ages

The Legend of Zelda: Four Swords 1 & 2

The Legend of Zelda: The Minish Cap

The Legend of Zelda: A Link to the Past

The Legend of Zelda: Phantom Hourglass

--All the Above by Akira Himekawa

Gone

Hunger

Lies

--All the Above by Michael Grant

The Amulet of Samarkand

The Golem's Eye

Ptolemy's Gate

--All the Above by Jonathan Stroud

The Lost Years of Merlin

The Seven Songs of Merlin

The Fires of Merlin

The Mirror of Merlin

--All the Above by T. A. Barron The Great Tree of Avalon:

Child of the Dark Prophecy

Shadows on the Stars

The Eternal Flame

--All the Above by T. A. Barron

Septimus Heap: Magyk

Septimus Heap: Flyte

Septimus Heap: Physik

Septimus Heap: Queste

Septimus Heap: Syren

--All the Above by Angie Sage

The Ark, The Reed, and The Fire Cloud

The Dreamer, the Schemer, and the Robe

--All the Above by Jenny L. Cote

Life as We Knew It

The Dead & The Gone

--All the Above by Susan Pfeffer

Alex Rider: Stormbreaker

Alex Rider: Point Blank

Alex Rider: Skeleton Key

Alex Rider: Eagle Strike

Alex Rider: Scorpia

Alex Rider: Ark Angel

Alex Rider: Snakehead

Alex Rider: Crocodile Tears

--All the Above by Anthony Horowitz A Series of Unfortunate Events:

The Bad Beginning

The Reptile Room

The Wide Window

The Miserable Mill

The Austere Academy

The Ersatz Elevator

The Vile Village

The Hostile Hospital

The Carnivorous Carnival

The Slippery Slope

The Grim Grotto

The Penultimate Peril

THE END

Lemony Snicket: The Unauthorized Authobiography

The Beatrice Letters

--All the Above by Lemony Snicket The Edge Chronicles:

Beyond the Deepwoods

Stormchaser

Midnight Over Sanctaphrax

The Curse of the Gloamglozer

The Last of the Sky Pirates

Vox

Freeglader

The Winter Knights

Clash of the Sky Galleons

--All the Above by Paul Stewart

Inkheart

Inkspell

Inkdeath

--All the Above by Cornelia Funke

House of Dark Shadows

The Watcher in the Woods

--All the Above by Robert Liparulo Percy Jackson & the Olympians

The Lightning Thief

The Sea of Monsters

The Titan's Curse

The Battle of the Labyrinth

The Last Olympian

--All the Above by Rick Riordan Artemis Fowl:

Artemis Fowl

The Arctic Incident

The Eternity Code

The Opal Deception

The Lost Colony

The Time Paradox

--All the Above by Eoin Colfer

Molly Moon's Incredible Book of Hypnotism

Molly Moon Stops the World

Molly Moon's Hypnotic Time Travel Adventure

--

All the Above by Georgia Byng

A Girl Like Moi

Project Paris

--All the Above by Lisa Barham

Eragon

Eldest

--All the Above by Christopher Paolini

Peter and the Starcatchers

Peter and the Shadow Thieves

Peter and the Secret of Rundoon

--All the Above by Barry & Pearson The Gemma Doyle Series

A Great and Terrible Beauty

Rebel Angels

The Sweet Far Thing

--All the Above by Libba Bray The Infernal Devices

Clockwork Prince

--All the Above by Cassandra Clare The Mortal Instruments

City of Bones

City of Ashes

City of Glass

--All the Above by Cassandra Clare The Oracles of Fire:

Eye of the Oracle

--All the Above by Bryan Davis

The Hunger Games

--All of the Above by Suzanne Collins

Chosen

Infidel

--All the Above by Ted Dekker

Isle of Swords

Isle of Fire

--All the Above by Wayne Thomas Batson

Kiki Strike: Inside the Shadow City

Kiki Strike: The Empress's Tomb

--All the Above by Kirsten Miller Daughters of the Moon

Into the Cold Fire

Night Shade

The Secret Scroll

The Sacrifice

--All the Above by Lynne Ewing

The Magician's Nephew

The Lion, The Witch, and the Wardrobe

The Horse and His Boy

Prince Caspian

The Voyage of the Dawn Treader

The Silver Chair

The Last Battle

--All the Above by C.S. Lewis

Little House in the Big Woods

Little House on the Prairie

Farmer Boy

On the Banks of Plum Creek

By the Shores of Silver Lake

The Long Winter

Little Town on the Prairie

These Happy Golden Years

The First Four Years

--All the Above by Laura Ingalls Wilder

Nintendo Power Issues #211-272

--Magazine. Editor: Chris Slate

Other Books

The Wish List

Anna Karenina

Wuthering Heights

1984

Alice's Adventures in Wonderland

Sarah Bishop

Bad Kitty

The Egypt Game

The ____ According to Larry

Overboard

In the Year of the Boar & Jackie Robinson

The Captain's Dog

The Five People You Meet in ______

Malka

Fahrenheit 451

Missing Since Monday

From the Mixed-Up Files of Mrs. Basil E. Frankweiler

Under the Cajun Moon

Time Cat

The Outsiders

The BFG

Esperanza Rising

The Phantom Tollbooth

P.S. Longer Letter Later

The House of the Scorpion

The Prophecy of the Stones

The Witch of Blackbird Pond

Wishbone: The Halloween Joker

The Moon Bridge

Warriors Don't Cry

Flight 29 Down: Static

Airman

The Shack

Where I'd Like to Be

Murder on the Orient Express

Ginger Pye

And Then There Were None

Dragon Flight

Escape from Memory

Lies Young Women Believe

Catch 22

Death of a Salesman

Dracula

Journey to the Center of the Earth

Pictures of Hollis Woods

The Cricket in Times Square

Alone in the Ice World

The Summer of Riley

Bridge to Terabithia

Monster

House

The Oath

Black Hawk Down

Mustang: Wild Spirit of the West

To Kill A Mockingbird

The Pearl

Indian Captive

A Raisin in the Sun

Daughter of Venice

The Christmas Doll

Medieval Warfare

Little Women

The Wizard of Oz

Heidi

The Strange Case of Dr. Jekyll & Mr. Hyde

Anne of Green Gables

The Adventures of Tom Sawyer

The Adventures of Huckleberry Finn

The Time Machine

The Invisible Man

The Hunchback of Notre Dame

A Christmas Carol

The Great Chicken Debacle

The Awakening
Graphics
Banners and Icons for the use of Scarlet Memories
I love making graphics. That's the only reason I own
Ultima
. If I weren't so obsessed with my GIMP program, I wouldn't have the site. Nowadays, though, when I get bored, I spend more time trawling the Internet for brushes and fonts than actually making banners. But I've decided that the best way to get back into making graphics would be to make them for my guild. We can always use new graphics, whether it's for the Sparkle War or just for advertising.
Banner Contest Entry:
Banners for the Guild:
Newest on top
Jynx, My Sparkle Beast
What monstrosity has Kitty created?
Name: Jynx
Gender: Female
Age: Undetermined
Species: Feline
Coloring: Fur: Black with dark gray stripes; they're hardly visible. Wings: Also quite black, the better to blend in with her fur. Eyes: Green. The kind of green that will stare straight into your soul. Nose: Dark gray.
Powers: The ability to control Sparkle Water, flying
Personality: Jynx is what seems to be an absolutely adorable black kitten - until she unfurls her wings. When they lay flat against her back, you cannot tell her from a normal cat. But when she reveals them, you see her for what she is. Jynx is a cold and calculating sort - if you try to cuddle with her, she'll probably rip your throat out. Her claws are more-often-than-not bloodstained. The ability to fly means that she can dodge more attacks and retaliate quicker than most cats her size, which is the size of a normal house cat. Her speed is unbelievable, and she can lift objects that are more than five times her weight. This, however, is not recommended, as to lift a living being requires her to dig her claws in quite far. And from the scars on her owner, Kitty, it is clear that her claws are very sharp. Do not underestimate this cat - you will soon regret it. With your entire being. Jynx is not very forgiving, and she has a long memory.
Recipes
Because we should never let Kitty near a stove.
Eh. Let's just say that I know how to cook a few things. Here, I'll put the ingredients and how to make everything that I've come across. If something's unclear, just
neomail me
and I'll try to help you with whatever you're doing. No promises, though!
Asian Fried Rice

Difficulty: Medium
[Insert Image Here]
Pans:
-Large frying pan [or a wok]
-Small saucepan [for the chicken sauce]
-Medium/small frying pan [for frying the chicken]
-Pot for the rice [if necessary]
Ingredients:
For the rice:
-Chopped green bell peppers [amount up to you! I use about 1/2 cup.]
-Chopped green onions_ the more, the better! I use about 1/2 cup.]
-Diced carrots [I use about 1/2 cup]
-Peas [I use a frozen bag of mixed peas & carrots! I use about 1/2 cup.]
-Bean sprouts [you can normally find them in your oriental food aisle! I use 1/3 a can]
-White rice [instant or normal; it doesn't matter! I use 2 cups]
-Egg [you can either have one or two, depending on the amount of rice you cook. I use two.]
For the chicken:
-Chicken [amount up to you!]
-Soy Sauce [1/2 cup]
-Brown sugar [1/2 cup]
-Butter [1/4 cup or 4 tablespoons (tbs)]

1. Start cooking your rice according to the package's directions. When the rice is done, drain it and set it aside, covering the pot with a lid. DO NOT SALT YOUR RICE.

2. Chop your vegetables and open the can of bean sprouts. Set your egg(s) out on the counter.

3. Get a big frying pan (or a wok, if you have one) and stir your vegetables in it for a few minutes. Crack the egg(s) and scramble them in the same pan. Keep stirring the vegetables.

4. Add the rice to the vegetable pan. Before you stir it in, add a generous amount of soy sauce (pouring until most of the rice is brown). Stir the rice, mixing it well with the vegetables. Add more soy sauce, if necessary.

5. Set the rice/vegetable mixture aside, and pull out the small saucepan. Now we're going to mix the sauce.

6. Put the butter in the small saucepan and stir it with a whisk until it's mostly melted. Add the brown sugar, mixing it with the whisk until it's mostly dissolved. Add 1/2 cup soy sauce to the mixture. Stir the sauce until everything is mixed well together.

7. Chop and fry your chicken, but do not add salt or spices to it. (Undercooked chicken can cause salmonella poisoning; not fun.)

8. Pour the sauce into the chicken pan, stirring well to make sure the chicken is well-coated with sauce. Let the chicken soak up the sauce for a bit.

9. You're done! Heap the rice onto your plate, add some chicken on top, and prepare to enjoy one of Kitty's favorite meals.

Makes: If you use my guidelines, you can get five to six servings out of one batch of rice. Depending on how you alter the recipe, you can get more or less.

Keeps: Up to three-four days. You can save the sauce to use again, if you want, but be sure to heat it up later!

Warnings: The chicken sauce is INCREDIBLY addictive. Use at your own risk!
Awards/Avatars
For me? Why, thank you! ...They're SHINY!
SM Avatars
3rd Anniversary Avatars
Gifts
Awards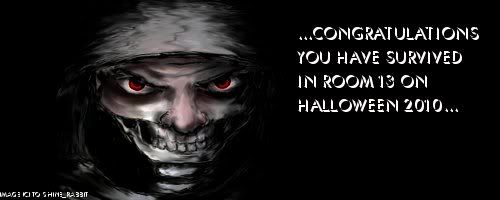 Credit
Listing everything I've gotten something from.
SM Connect was created by DarkenedSoul91 for her guild Scarlet Memories.
Library section was created by me, kittycatisginger18. Feel free to use the idea, but credit me!
DO NOT STEAL! Any theft will be reported!
Room template by DarkenedSoul91, Mozilla Firefox Friendly Version.
Layout best viewed in Mozilla Firefox.


Bullets by Amber's Pixels.

Bullets by DarkLight.
All kitten images from Duria's Pet Shop Graphics. I didn't use the coding that she gave, per se, but simply copied the pictures in order to have my own little kittens.
The main blue Neko image is from Photobucket.
Some icon textures are from Technicality.
Some icon textures are from The Goodie Box.
Some icon textures are from Anime Rain.