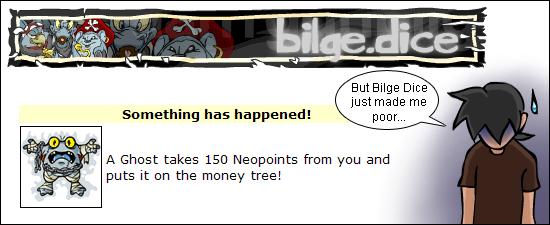 Yeah, maybe I have a gambling problem. But I can stop anytime I want to!
Just one more roll...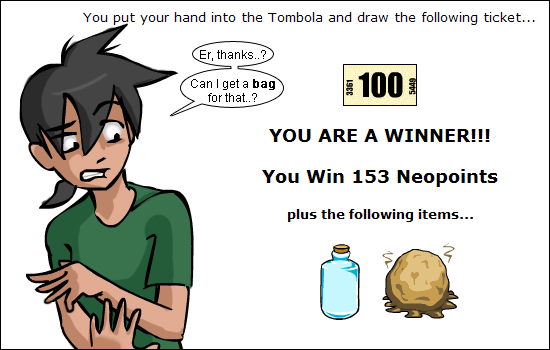 Actually, y'know, skip the bag. Just don't give me the prize.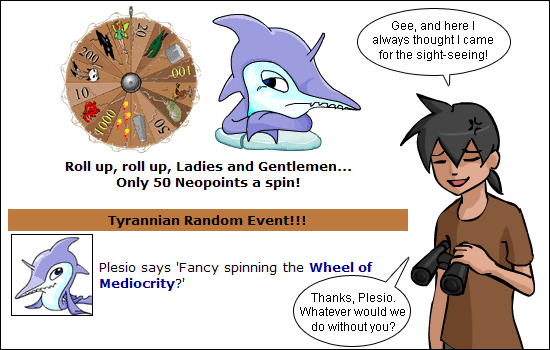 I don't know why I expected anything more than mediocrity. Call me pretentious, I guess. :D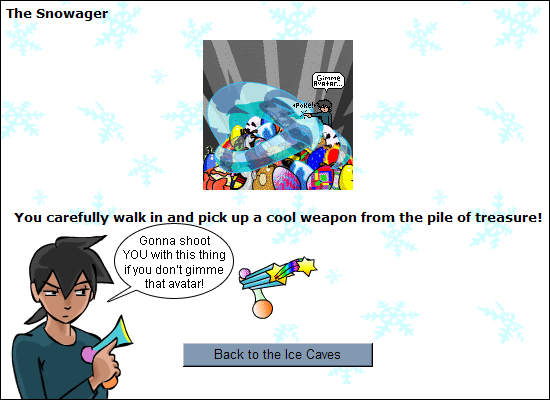 You talkin' to me, iceworm? This is a custom big-caliber Rainbow Gun.
That said, I don't think you're talkin' to me, now are you, punk?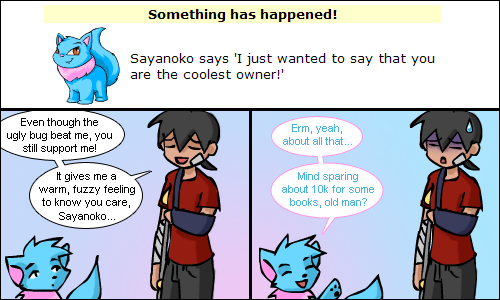 Ah, nostalgia. She was so greedy back then...
Wait a sec, she's
still
greedy!! No fair!!

*scarfleglompfh* And so nutritious!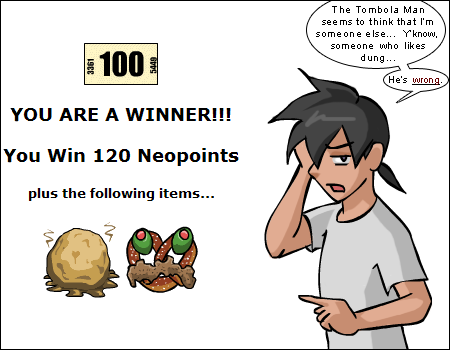 Yyyyyeah, Mr. Tombola and I are gonna have to have a chat...


Oh, why, neopoints! How excellent!


Noooo, not suspicious in the least.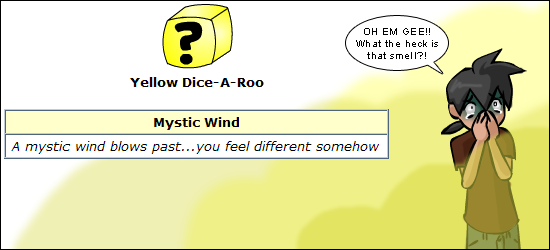 Who's been feeding the Turmaculus petpets again?
Jeeze, you guys know he gets indigestion..!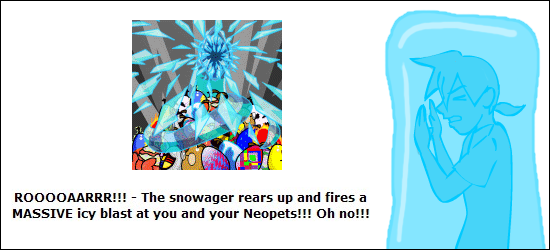 I hope you thaw what I did there, because icy what I did there.
(And these puns are definitely the polar opposite of funny... Sorry, world.)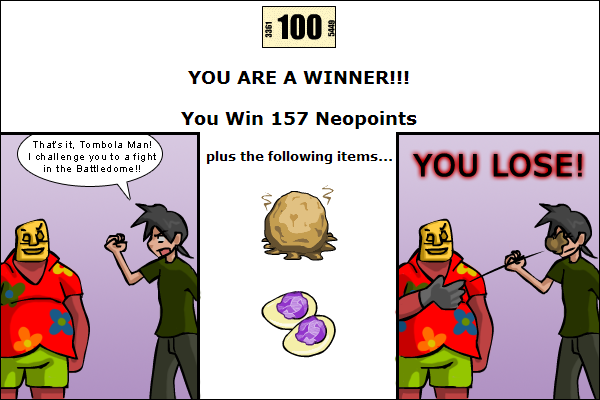 Need to get me some of those gloves for my face.
THEN IT'S REMATCH TIME.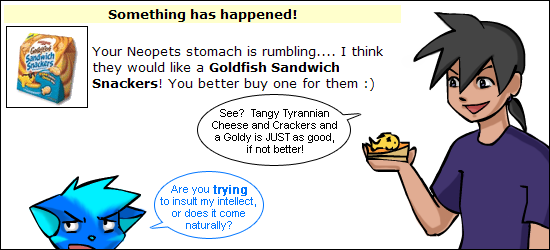 Just being thrifty, Saya, sheesh...

Erm, yes, Taxie. At least 25% worse than most.

Pssh. I didn't need that tooth.

H-hey, toof faerie? Maybe you can thteal thome from the back...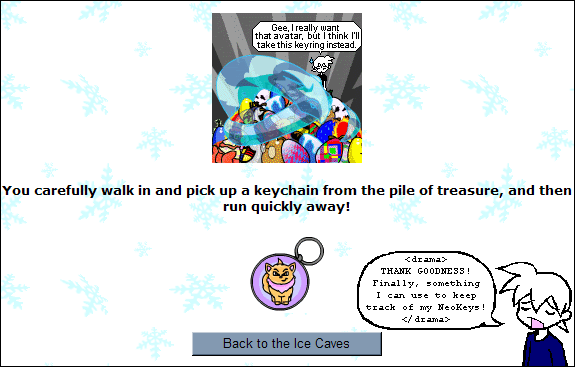 OH WAIT. I DON'T HAVE NEOKEYS.
Worthless keyrings... *mutter*

H-hey, Saya... Ever consider sharing with your siblings? Maybe? To help save money?


Disclaimer: Aokajins were hurt in the making of this screenie.

How could you NOT give them NP?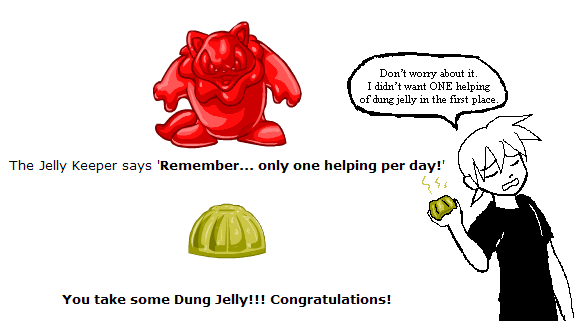 Thanks for limiting me, though, you jelly wocky, you.

You and my Uni may have your names in common, but at least Viradelle takes care of her eyeballs...


Came out of nowhere, I tell ya!!

Yeah, you just play dumb, then. I'll get that avatar out of you yet!!


Meep..!

This reminds me of something that happened to me once...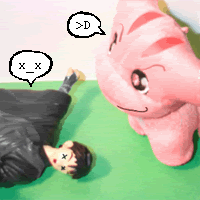 Gotta love those themes!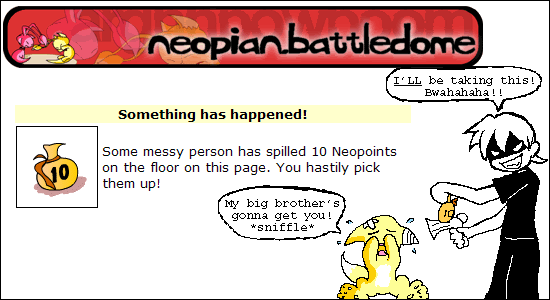 Oh yeah, little Kacheek? What's your brother, a Jubjub?

For the love of Jhudora, HOW IS THAT YOUR BROTHER?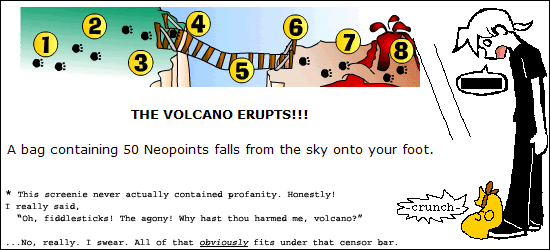 █████████ !!


But I wasn't even lying, volcano!
How dare you set my pants on fire!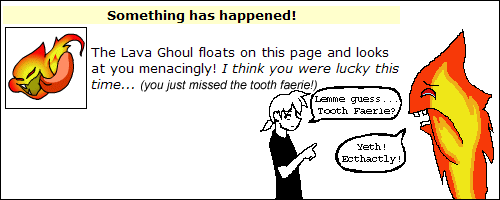 I'm tho on board with you, Lava Ghoul. This tooth faerie nonthenth hath gone too far..!


If life were a video game, caffeine would be my MP. And if you run out of MP, you die. HP matters little. Enemies can beat you up 'til you're black and blue...
But as long as you have MP you can keep healing yourself back up from the brink of doom...
Ah, I love you, caffeine. Caffeine-free need not bother.

Keep watching. Maybe something happens.

They didn't know that for sure 'til you said it!
*sniffle* Now they know, you mean Wocky!

Some pets can lodge a complaint about anything.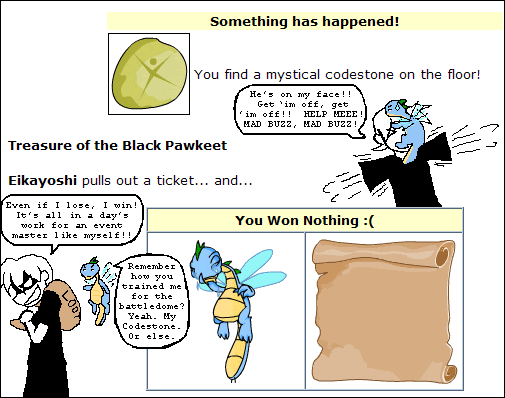 ...He sold it for video games and doesn't even let me play them with him. *weeps*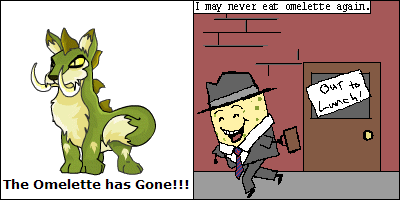 Not that I eat them normally.
Anthromorphic omelettes are a really good reason not to, though.

Like, seriously. Who doesn't know this already?

Uh huh. And next time I'm sure you'll have Noseitis.
News flash, Eika: I know it doesn't exist! You'll have to do better next time!

I get the feeling there's a princess in another castle.

...Except that we can see you, DF. So we know.

Don't look NEARLY as sad as grey pets should! You can't fool us!

They may be cute, but boy, do they mean business.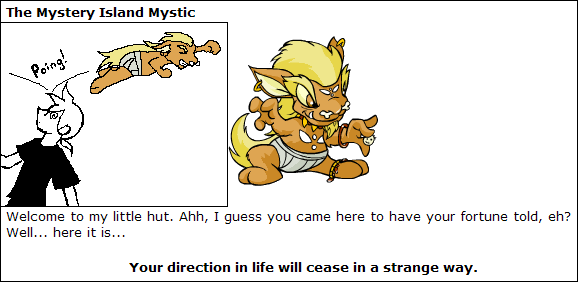 Self-fulfilling prophecies don't count, Mystic!!

*fail wail!*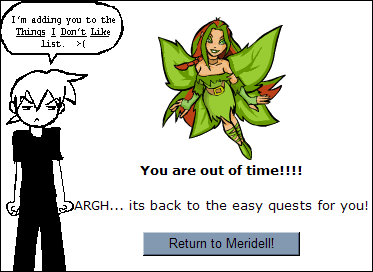 I'm serious this time, Illusen.

Okay, the cuteness is starting to wear off...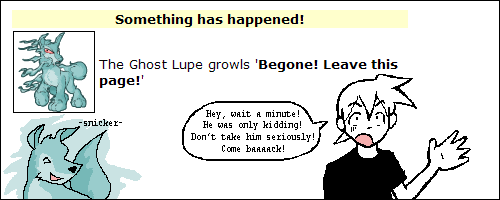 H-he didn't mean you!
Come back!!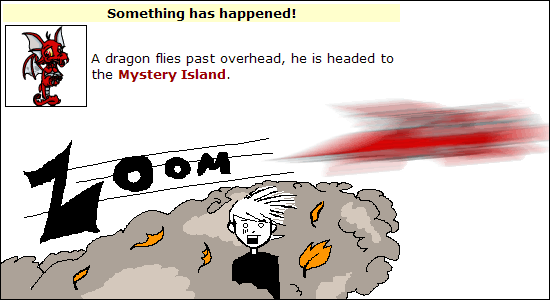 I think a supersonic Slorg just went through..!

MustobtainMeepitmustobtainMeepitmustobtainMeepit...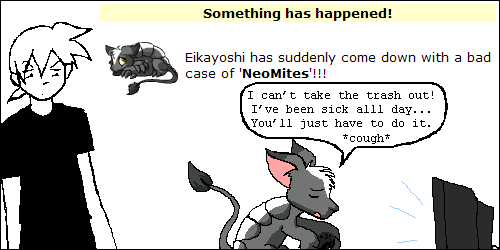 Neomites? Pssh. Like I'm gonna believe that, Eika.
What next? Mad Kau virus?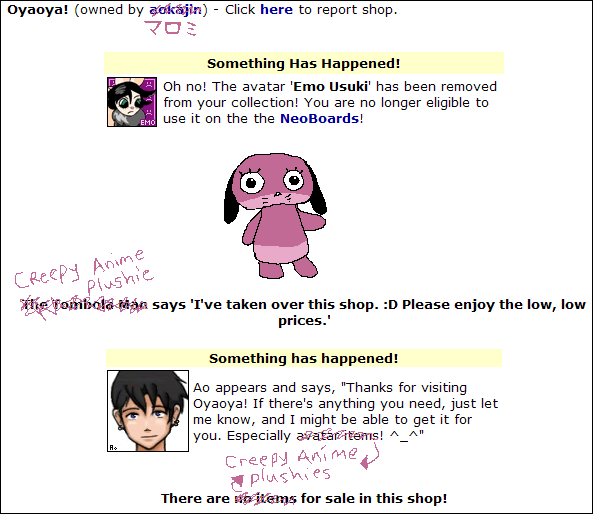 Maroooomiiii~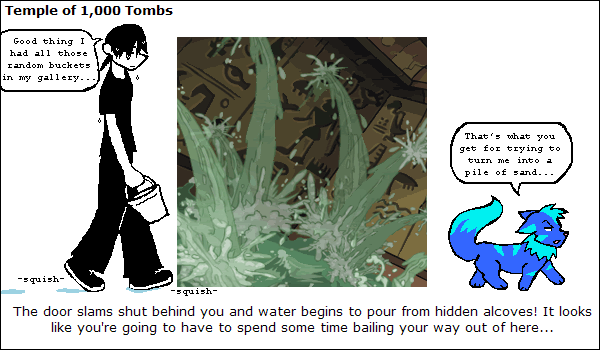 Having a bucket gallery has proven useful more than once.

Why can't buckets save you from spikes?!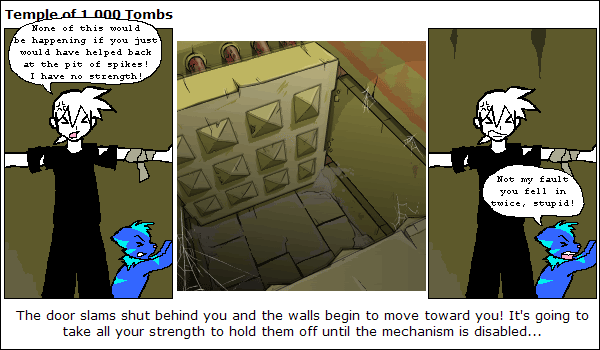 I didn't fall in twice! Time just got rewinded! That was the same time again!

Hold your breath, or your brain will melt!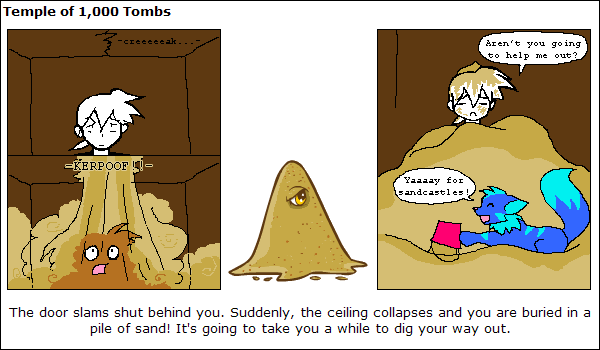 ...At least Saya can enjoy the buckets, too.

That's only 23 more places than first place!

Perfect waste of perfectly good sludge pie, if you ask me.
Not that sludge pie is good, but please don't throw it at me. :C

Could have at LEAST brought a ladle, for pete sake!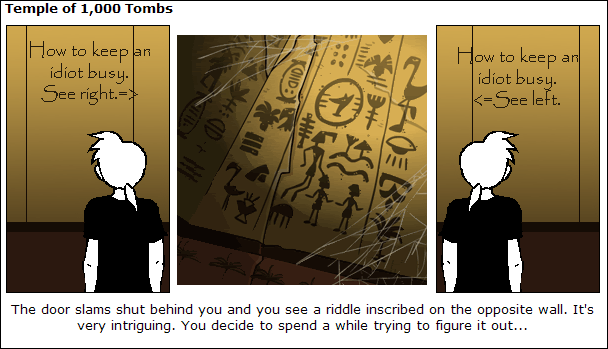 *looks left* *looks right* *looks left...* *looks right.....*

Okay, now you guys are just getting creepy...

...

...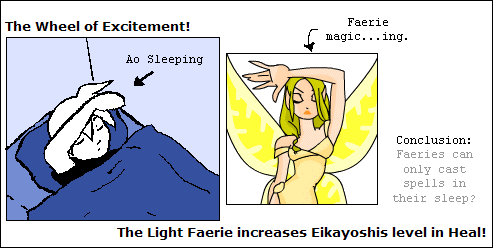 ...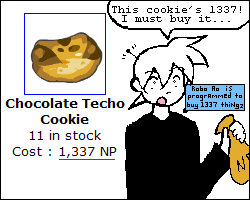 ...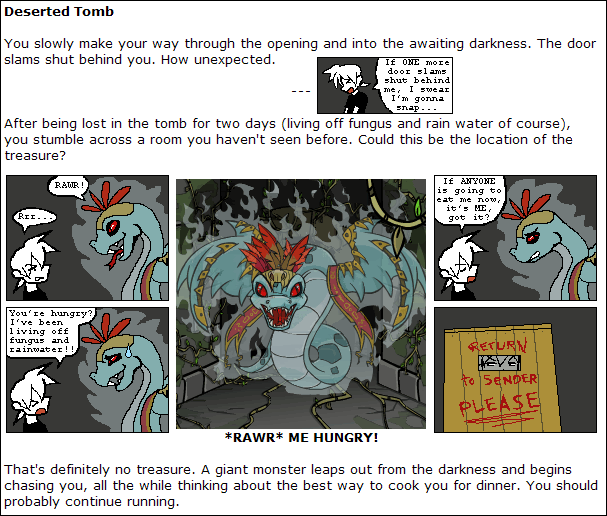 ...

...

...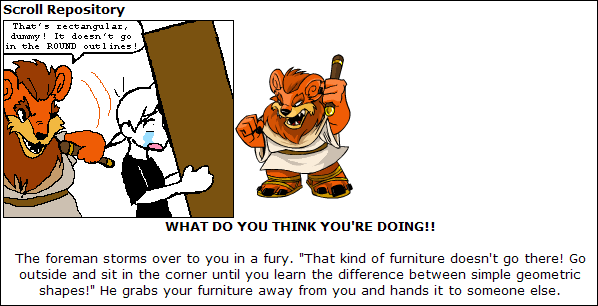 ...

...

...

...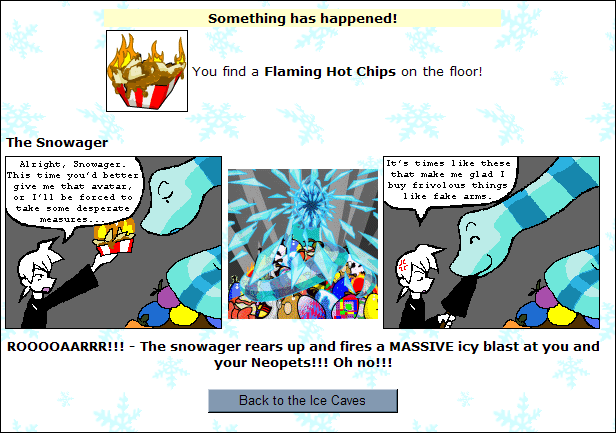 ...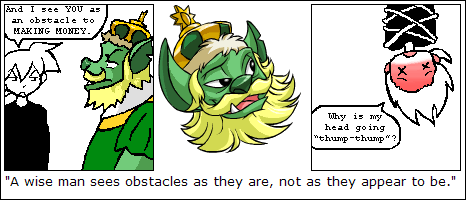 ...

...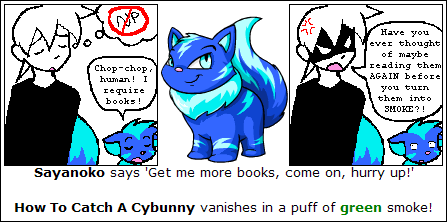 ...

...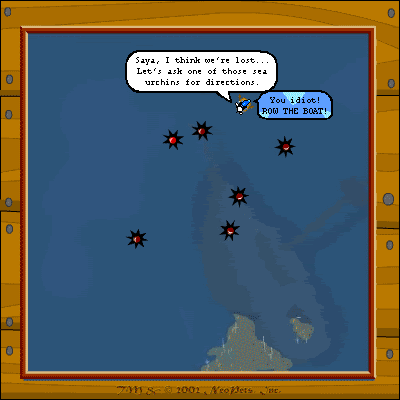 ...

...

...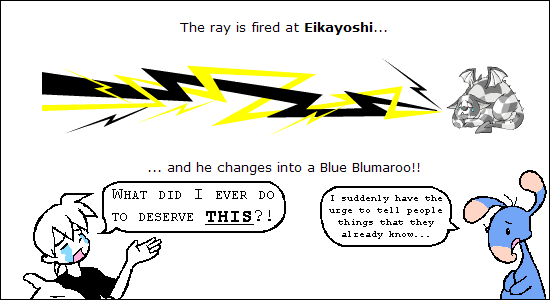 ...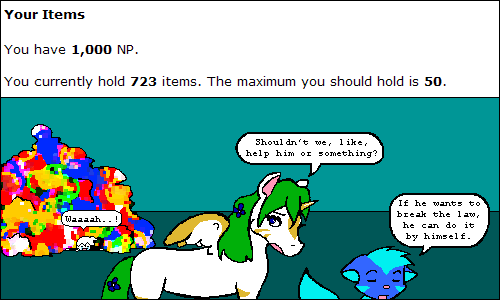 ...

...

...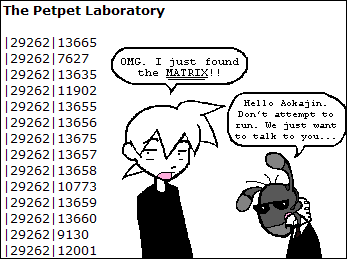 ...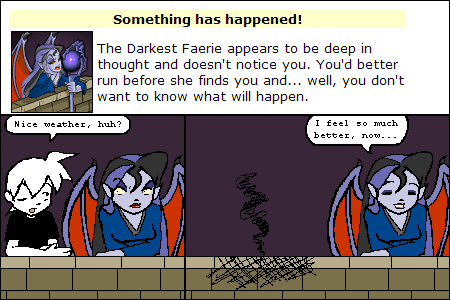 ...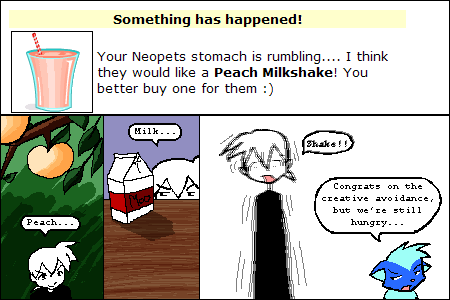 ...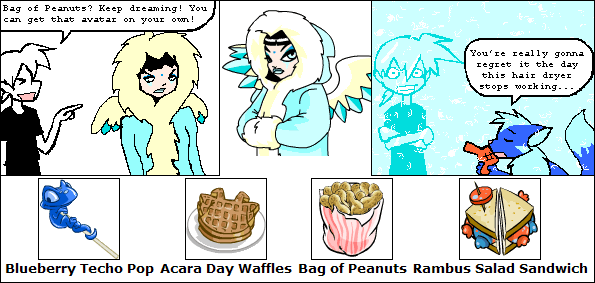 ...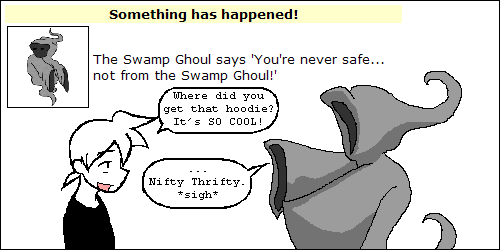 ...

...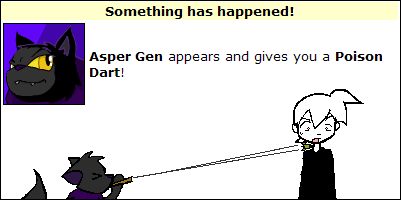 ...

...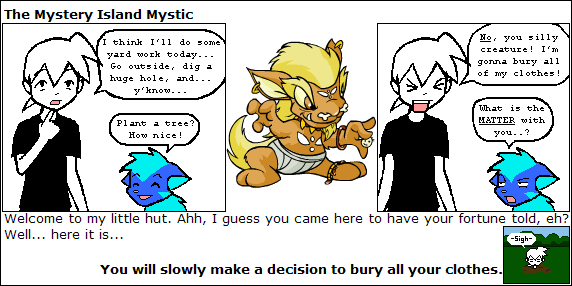 ...

...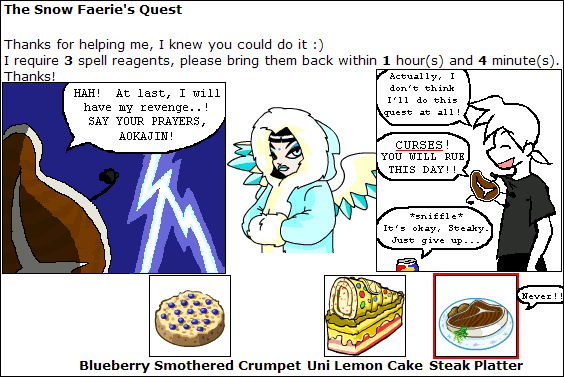 ...

...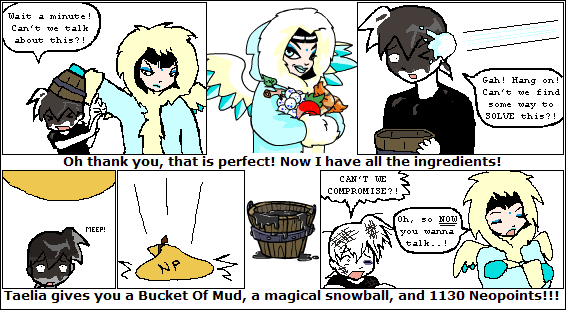 ...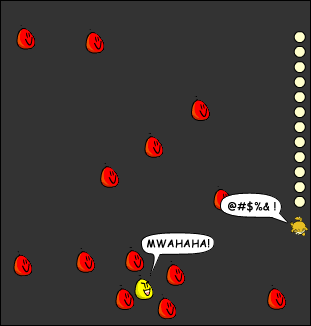 ...

...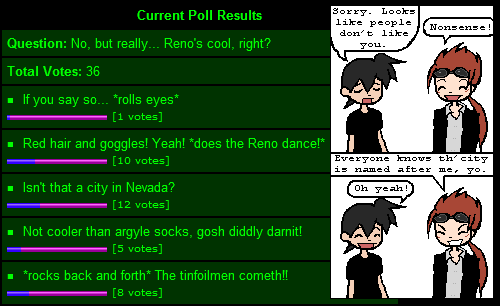 ...

...

...

...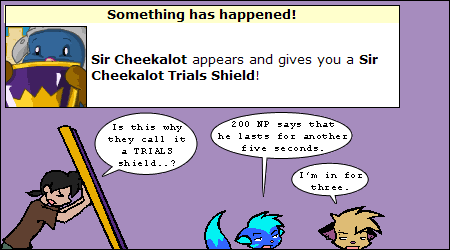 ...

...

...

...

...

...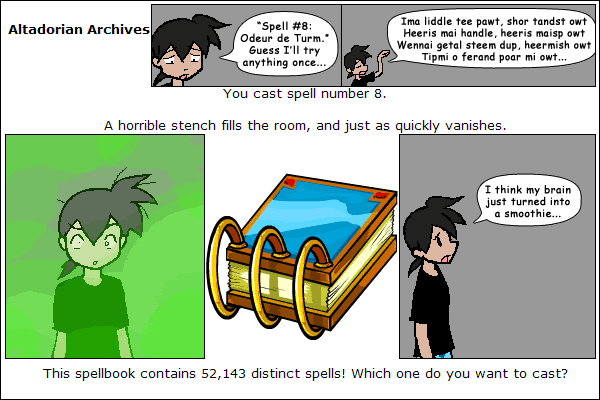 ...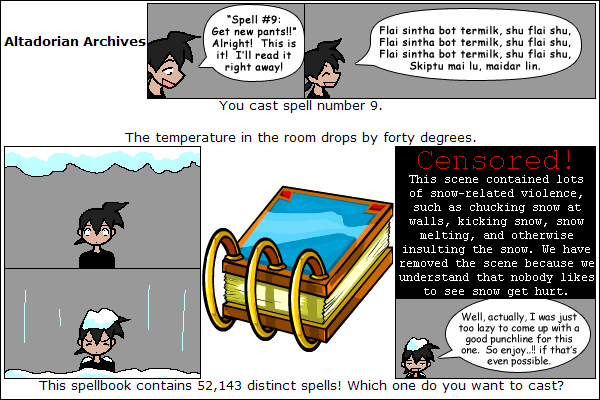 ...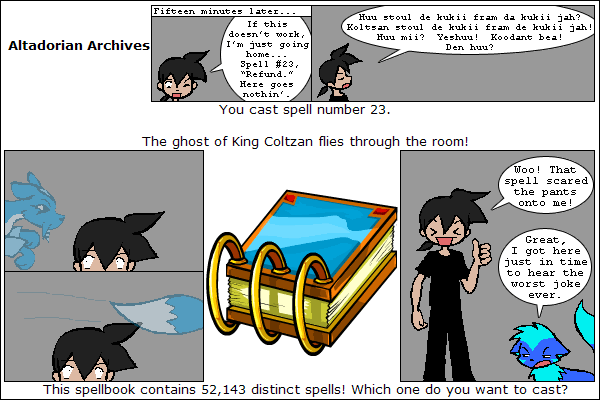 ...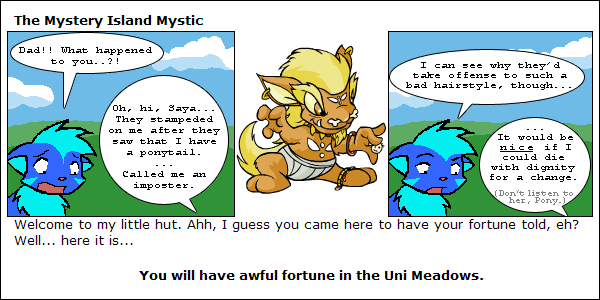 ...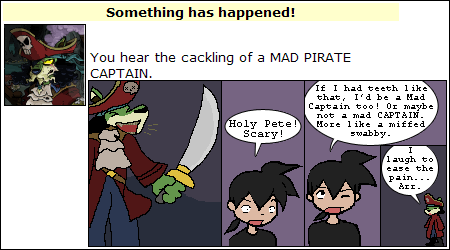 ...

...

...

...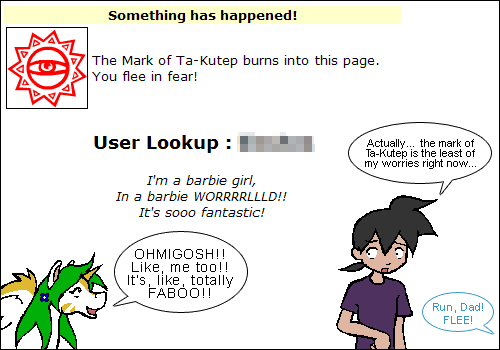 ...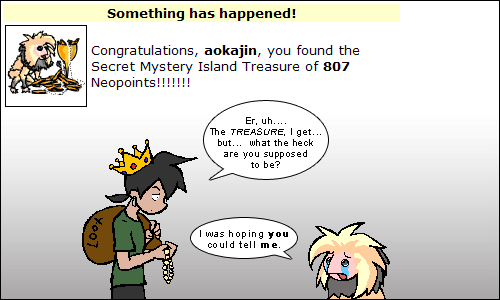 ...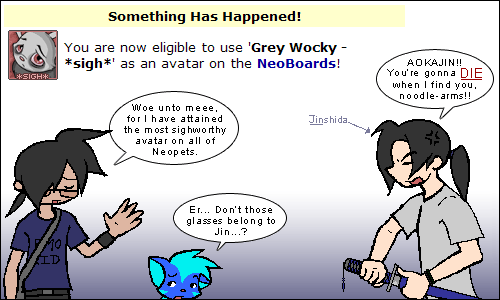 ...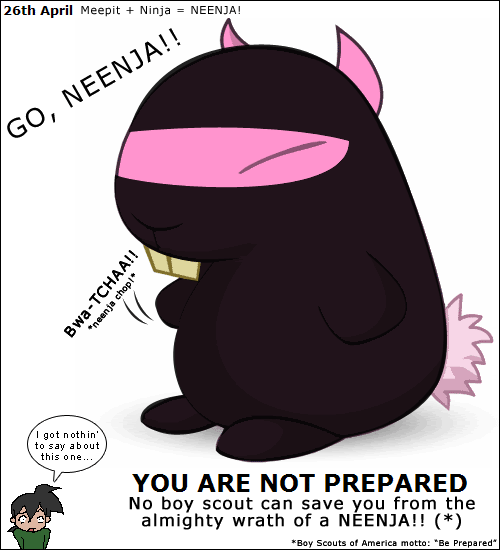 ...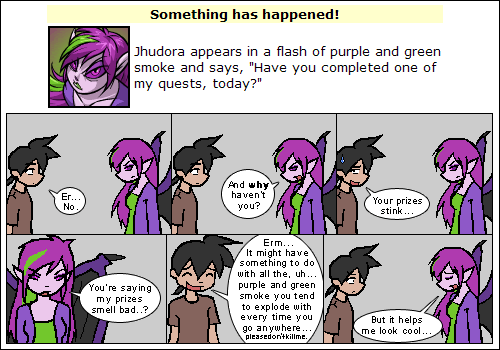 ...

...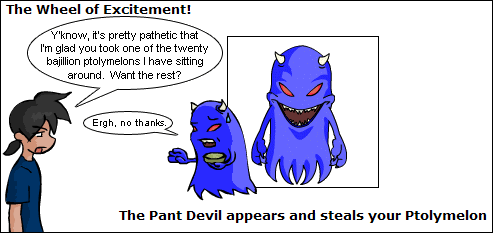 ...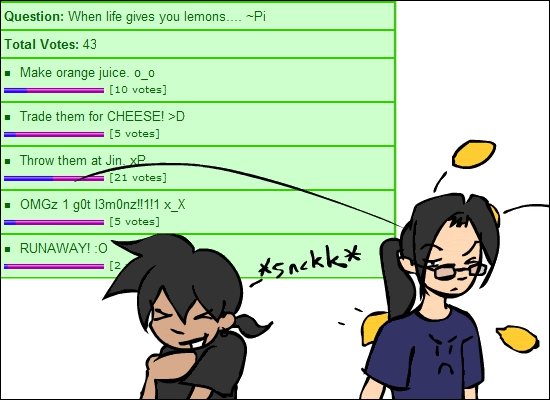 ...

...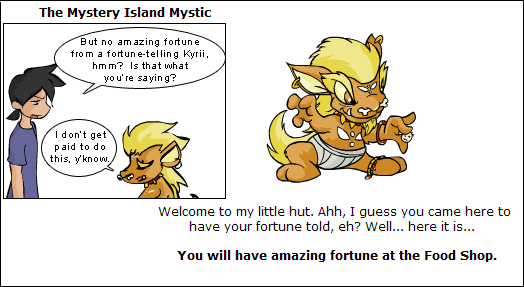 ...

...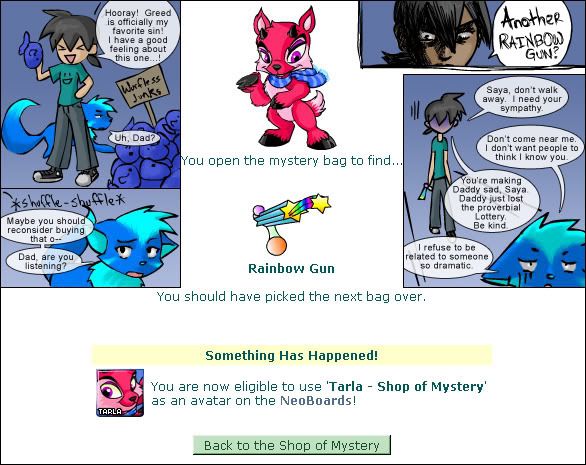 ...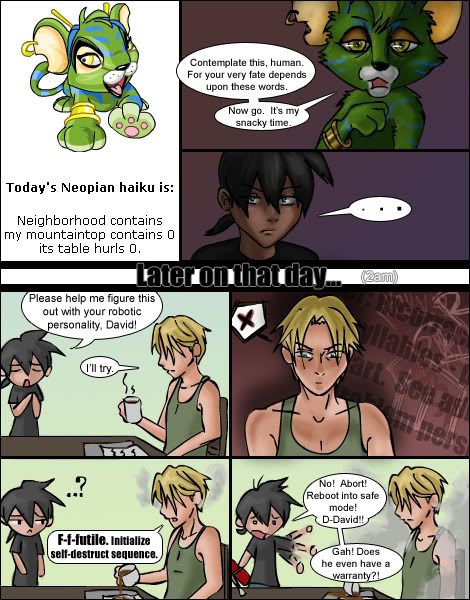 ...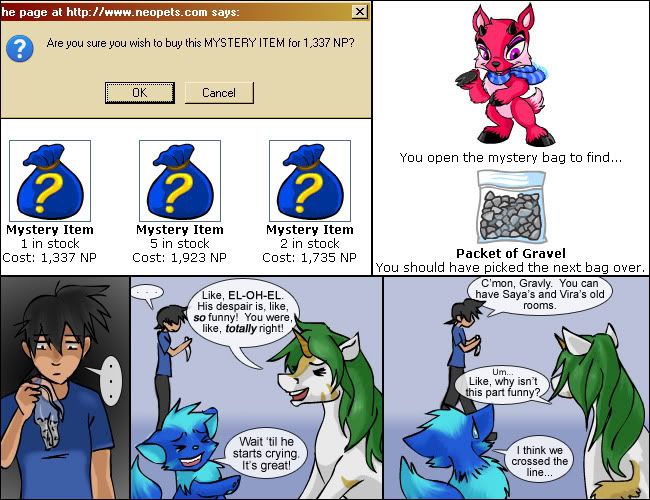 ...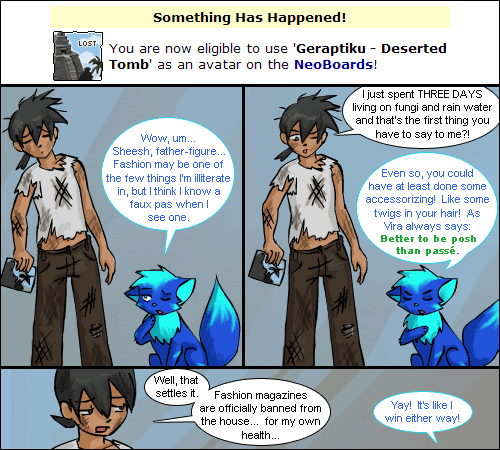 ...

...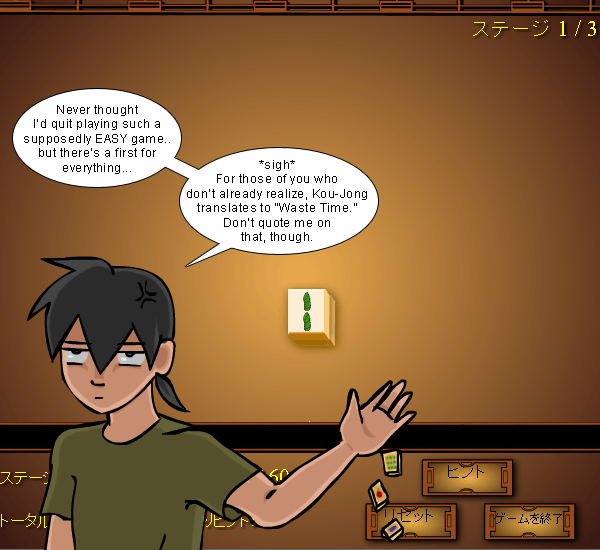 ...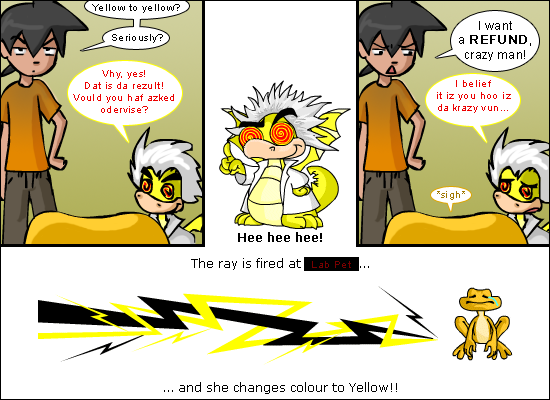 ...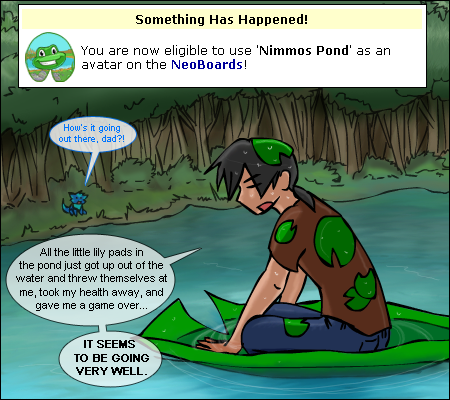 ...

...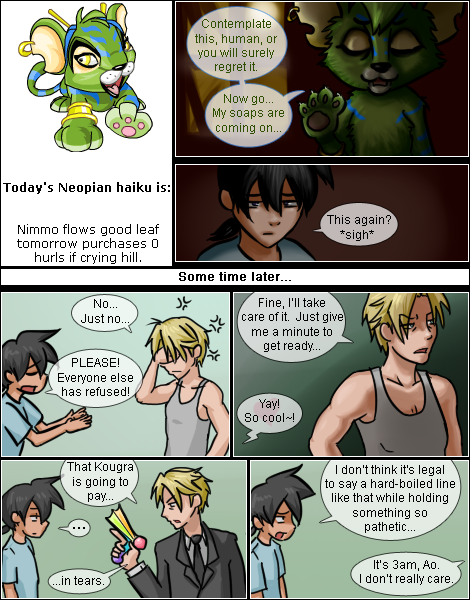 ...