Synchro's Screenies!



****NOTICE**** If you have a screenie character, Then maybe we could organise a cross over. Its a new trend started byempoleon07. He has a knack for starting trends.xD



EVENTS

You won't believe how happy I was to actually win something.




I just HAD to go along.



5,000np. Need I say more? :)



HOORAY FOR GRAVITYMODE!



Hooray for cheesy puns! :D



-DONK-



Fyora wont be happy about this...



Hes not too bad for an horribly drezssed creepy cheapskate. Uh -Oh... *Is bulldozed by Kerrin for stealing her joke*



YHEY!



THANKIES ZOMBIE!



Thats food for thought.



Hey... WHat DID he steal?



That deflated alot since my hiatus from neo...



DOn't make me get Mark and Genevieve and their Dark Faerie B gone machine.

Thats sooo unfair DDD:



Yeah, I hate this event too x_x



There you have it, folks. proof that Tarla isn't a jibber.



That was one of the most tedious plot thingies.



Auuuuuccchhhh! That hurt my handies!



Brrrr.....



Saved me 'bout 8k :DDD



Okay, so I over did this a bit. so what?



egoIuguolo is SO bigheaded =/



See why I call him EGO now? *rolls eyes*



SOMEBODY SET US UP THE BOMB



I fell for this x_x



spent 60k on this av.



LARL



Cccct!



GRARGH! I hate that aisha!



Why does it always seem to be the same culprit TT_TT



it really ain't.



The only thing I've ever got so far from the wager. soo sad, so very sad...



I fainted. I really did.






BOARDS AND MISC

OMG CONSPIRACY :O



Don't you just love it when this happens?



OH THE IRONY TT_TT



*cough* PARANOIA *cough*



Im I fat?



I WUB TPYOS!



TNT warns people for the strangest reasons.



Aloooottt of noobs these days =/



LOL



This just gets better and better!



NO Mark! NO!!!



Serves you right Ego.



Darn! Got me hopes up there for a sec...



Whooopppssss.....



Uh- Oh!



Well, it was bound to happen!



I was surprised too.



I just llloooove this.



He's an actual neopets lawyer o_0



AH-HAH!



I was seriously surprised when I saw this.



I got a grey PB from the nerkmid machine if your wonderin.



Uh, Ego? pearls are in oysters.


YAY COOKIE! No, he wont give YOU any!



Happy birthday to meee... (Check this out if you're confuzzled.)



Karate Kid!



OOOuuuchhhh....





Our poor, poor economy *shakes head*



They seriously are.



I've always wanted to make this screenie.



It has a built in sunbed :P



Ah-HEM???!



HAHAHAHAHA!!!!



Take this a a warning. never tick off the light faerie.



ARRRGGHHH!



Uh-Oh...



Please don't get the chains saw mark... Oh no... ARGH!



one of my fav spammers on the HC. xD



And the winner for the best person ever award is... EMPOLEON07!!!



You can view all my comics here!





Tsk Tsk Tsk. The newbie board. o.o



AWARDS AND PRAISE

Thanks whoever is in this section!



That made me feel special :) She has awesome screenies. How about you go Check em out?



Thanks Sam!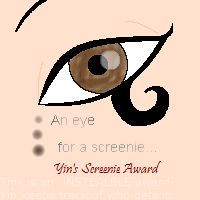 HOORAY! Thanks brokenyin!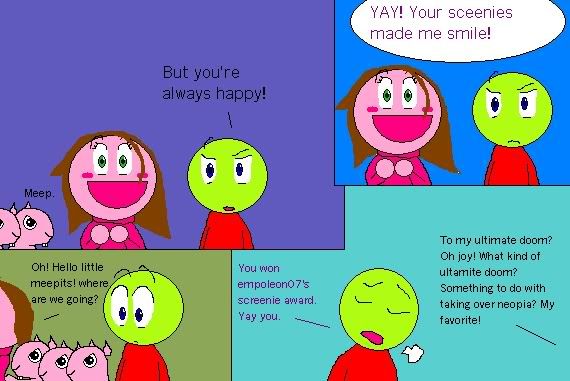 OMG Thanks! And from one of the best screenie-ers I've ever seen!




Thanks Brain!



AWESUM! Look at her Screenies, they're UB3R.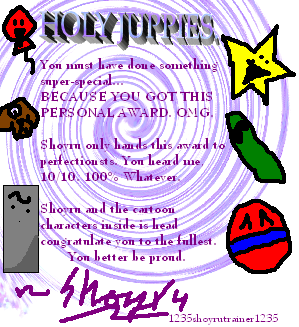 Link Back!

Want this spiffy link on your petpage/shop/lookup/whatever? copy the code below!

AWESUM SCREENIES

Check out her screenies. She has a few neovision videos too!




His screenies are Ah-MAZING. Check em out.



Want cool screenies? Chexck his out.


LYK TEH BEST COUNTER IN DAH WURLD!
Go away now.
See ya Later!
NEOPETS, characters, logos, names and all related indicia
are trademarks of Neopets, Inc., © 1999-2013.
® denotes Reg. US Pat. & TM Office. All rights reserved.
PRIVACY POLICY | Safety Tips | Contact Us | About Us | Press Kit
Use of this site signifies your acceptance of the Terms and Conditions