About Me


Hi there! I'm Catherine but I like to go by Cat. I'm 23 years old and born and raised in Southern California. Christmas is my favorite time of year, hence the icons. 8)
I'm married and we're both working on joining the USAF. I'm pursuing a degree in zoology and hoping to become a veterinarian for aquarium animals or exotic pets. In real life I usually spend my time playing games or watching shows, that includes, anime, cartoons, american shows, and sometimes movies. I don't go out too much but when I do it always involves my husband and sometimes friends. Some actives we do are hiking (but we're bad at it), sailing, going to art galleries (my friend's an artist), Disneyland, and just hanging out anywhere to catch up. I also can't draw, the avatar was made in Charat maker~
On neo I like lurking the PC. I collect avatars and like to work on my pets (like very slowly). I collect spooky items for my gallery and try very hard to customize my pets with mostly NP items (this is a challenge). That's about it? uhhh. I like watching my husband play the games, he's like a child.
I enjoy RPG and MMOs. Other games I play are Overwatch, Elsword, Sims 3, Black Desert Online_ Toontown, Pokemon, Zelda, and I'm waiting for a lot of new MMOs to come out.
Some of my favorite animated series/movies are Adventure Time, Over the Garden Wall, One Piece, Mushishi, Baccano!, Gravity Falls, Archer, Steven Universe, Rick & Morty, How To Train Your Dragon, and Kung Fu Panda are all I can think of atm. :O
Achievements
Completed customization for Doomed
Completed customization for Skrims

Obtained MSPP

Obtained BGC

Got a BC trophy for Doomed (pre-avatar)

Morphed Diemonic into a plushie hissi

Newest Avatar #281
Goals

Get halloween hissi clothes for Diemonic

Trade for Lacy Cobweb Wings

Sell! SELL!! avatar [ 40% ]

Zap Horrifiks into a transparent aisha

Add a krawk, draik, aisha, and usul to my wraith account~
Avatar Checklist
Currently working on
Sell! SELL!!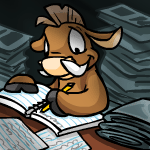 I need 82 avatars to finish off my list!

Babaa - Maths Nightmare

Grundo - Snowthrow!

Wheel of Excitement

Better Than You

Draik - Escape from Meridell Castle

Space Faerie

Freaked Korbat

Avatar Collector

Extreme Potato Counter

Count von Roo

Stamp Collector - Mystery Island

Stamp Collector - Virtupets

Plushie Tycoon

Stamp Collector - Tyrannia

Stamp Collector - Haunted Woods

Stamp Collector - Lost Desert

Buzzin

Blumaroo Court Jester

Gadsgadsgame

Evil Jhudora

Neoquest II - Devilpuss

Master Vex

Caption Contest - Funny

Raider of Maraqua

Neoquest II - Bionic Cybunny

Tyranu Evavu

Super Attack Pea!

Turmaculus

Snowmuncher

Neopian Times Star

Skarl - Moody

Brightvale

Meerca - Chase

Freaky Factory - Yoinked

Kadoatery - Mew!

Petpetsitter

Battle Faerie

Snowager - Rawr!

Aisha Scalawag

Ice Cream Machine

Spike!

Destruct-O-Match II

A Meepit! Run!

NeoQuest - Wise and Powerful

Neopian Times Writer

Typing Terror

Volcano Run

Techo - Cheesy

Revenge is Sweet

Punchbag

Extreme Herder

Faerie Bubbles

Chia - Florg

Lenny - Finneus

Stamp Collector - Snowy Valley

Nimmos Pond

Carnival of Terror

Grundo - Discarded Plushie

Sell! SELL!!

Stamp Collector - The Battledome

Imposter Apple

HT Richest

High Roller

Rubbish

A53 - LIKE A BOSS

Battleground: The Sway

Battleground: Thieves Guild

Battleground: The Order

Battleground: Brute Squad

Battleground: Awakened

Battleground: Seekers

Goparokko

Snowroller

Stamp Collector - Faerieland

Kiko Pop

Beauty Contest

Lottery

Aaa's Revenge

Stamp Collector - Others II

Stamp Collector - Maraquan

Stamp Collector - Sea Shells

Stamp Collector - Shenkuu