I AM NOT CURRENTLY ADDING ANYMORE PETS!
Hello guest and welcome to my baby directory "Diapered Darlings." THESE PETS ARE NOT UFA/UFT SO PLEASE DO NOT NEOMAIL THE OWNERS ASKING ABOUT THIS! All glitters except the baby peophin, flotsam, jetsam, korbat and chia (by me) are by pitty (see links section). I got help with coding from kitty's pages (see links section). If you see any pets listed that have been frozen or are no longer baby please neomail me and let me know! Enjoy your visit!
4/10/09

Updated babies list
Reached 7000 page views goal
Added new goal: 8000 page views

3/29/09

Updated babies list
Reached 400 babies goal
Added new goal: 500 babies
If you neomailed me before and your baby hasn't been added please neomail me again.

3/16/09

Finally got a chance to update. We're now 5 babies away from the next goal!

2/7/09

Updated babies list. If you have neomailed me before today's date and your baby isn't here please send me another neomail.
Reached goal of 6,000 page views
Added new goal: 7000 page views

1/26/09

Finally got caught up on adding babies!

1/12/09
1/6/09

Added new review by polka dot reviews: scored 99/100!
Adopted and painted Nitrashe baby making our 300th baby pet!
New goal added: 400 babies
Updated babies
Reached 25 affies goal
Added new goal: 50 affies

1/4/09

Added new button. Thanks Emmie!
Added new affie: The Playpen

1/1/09

Happy New Year!
Added new button. Thanks Lauren!
Added new review by reflection reviews
Added new award

12/31/08

Reached goal of 5,000 page views!
Added new goal: 6,000 page views!

12/30/08

Added new Affie
Updated Babies

12/27/08
12/25/08

Merry Christmas everyone!
Updated babies!
Added 4 new affies!

12/22/08

Updated babies!
Added new link back button!
Recieved review and award from Dusty Lane Reviews!

12/14/08

Updated babies!
Congrats to Jynja the Kougra, baby number 250!
250 babies goal reached
Added new goal: 300 babies
Fixed broken glitter images

12/9/08
12/5/08

Added new award!
Added new affie
Babies will be updated soon. I'm sorry if you're baby hasn't been added yet but real life has been keeping me busy.

11/19/08

Updated babies!
Added In Memory section

11/17/08

Added new link back buttons! More coming soon.

11/11/08

Reached 4000 page views!
Added new goal: 5000 page views

11/10/08

Updated babies list
Congratulations to Ganlanot our 150th female!

10/26/08
7/17/08

Updated lists of babies
Added Fan Comments section

6/24/08

Reached 200 babies! Congrats to Tadinn the baby nimmo, our 200th baby!
Added new goal: 250 babies

6/17/08

Reached 3000 page views goal
Added new goal: 4000 page views
Added MANY new babies
3 babies away from goal of 200!

5/24/08

Got a little behind with adding pets. Caught up today. Still going for those goals!

5/10/08

2500 views goal reached
New goal added: 3000 views

5/5/08

Added new babies
Added Awards section and new award

4/29/08

155 babies!
Over 2000 page views goal reached!
Added new goal: 2500 page views

4/14/08

126 babies
Over 1600 page views!
1500 page views goal reached
Added new goal: 2000 page views

4/8/08

Added Baby Count section
Added Glitter Peophin Image
118 Babies

3/31/08

1,000 page views goal reached
Added scrollboxes
Moved goals to its own table

3/24/08

100 babies goal reached!
99 babies!
Over 900 page views goal reached!

3/19/08

94 babies!
Over 800 page views!

3/16/08

64 babies!
Over 700 page views

3/9/03

54 babies!
Over 600 page views
Added quick jump links

3/8/08

35 babies!
Over 500 page views!
Added new section: Want a baby pet?
Updated the layout. Text is easier to read

3/4/08

32 babies
Over 400 page views!

3/4/08

29 babies
Over 300 page views

3/2/08
3/2/08

17 babies
Over 100 page views!

2/29/08
2/27/08
1/12/09
PLEASE NOTE: I'm not on Neopets all the time and sometimes I get behind on adding pets. I AM still adding babies, so please continue to send add requests. But please be patient if you don't see your pet here for a while. I keep a list in word and add pets as I have time. Thanks for your understanding. -Becky
If you would like your pet added to Diapered Darlings please neomail me the following:
Pet's Name:
Species:
Male/Female:
Your pet must currently be painted baby. Please only have your pet added if you plan on it staying baby. Neomail me if your pet changes species/color so it can be removed. When you send your neomail make sure it is either from the account the pet is on or a side clearly linked to on the lookup of that account. In other words, I must be positive you are the owner of the pet. Not because I'm calling you a lier! Because I'd rather be cautious and avoid a conflict. Thanks!
So you think baby pets are adorable? You want your pet to be baby? Well, there are several ways to make your pet baby!
Baby Paintbrush

You can buy a baby paintbrush for 600,000np at the
Hidden Tower
if your account is 4 months or older. You can also buy them on the
Trading Post
or in
Auctions
.
NOTE: The item known as "Baby Paint Brush Plushie" is just a TOY it will NOT turn your pet baby! Do not be fooled!
Fountain Faerie Quest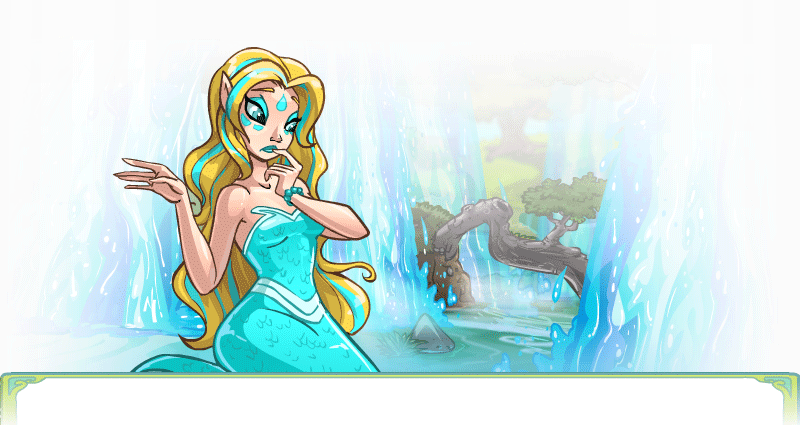 Another way to get a baby pet is through a Fountain Faerie Quest. These are obtained through a very rare random event while browsing the site. The item she asks for may be really cheap in comparison to a paint brush. Take her the item she asks for and you will get to paint your active pet any color you wish!! There is no time limit to bring her the item so if you don't have the np, play some games!
*Note: One of my baby pets (pentaculum) was my first and only FFQ :)*
Boochi Zap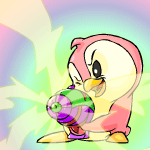 One more way obtain a baby pet is getting zapped by boochi. This is also a rare random event. Boochi zaps your active pet into a baby (if he doesn't miss).
Morphing Potion


The final way to obtain a baby pet is by giving your pet a baby morphing potion. Currently there are potions for the following species: Acara, Aisha, Bruce, Draik, Gnorbu, Jetsam, Jubjub, Kacheek, Kau, Koi, Korbat, Kougra, Lupe, Meerca, and Uni. I would only recommend using one of these if you want to change the species
and
color of your pet.
Please NOTE: These 4 ways are currently the
only
ways to get a baby neopet. PLEASE do not let anyone convince you that some item will turn your pet baby etc.
Choosing
Can't decide which baby pet you want? You can find images of all the baby pets at
The Rainbow Pool. Personally I go for pets that you don't see as often. You can also ask for opinions from your neofriends.