Welcome
Hello, and welcome to my
SDB Packrat Avatar Guide
. I created this guide to give everybody the cheapest, quickest, and most effective way to get the SDB Packrat Avatar. In case you don't know, this is the avatar I'm referring to:

To get this avatar, you need to have 1,000
different
items in your safety deposit box. Now, I know what you're thinking:
1,000 different items!? That's going to cost me, like, a million Neopoints!
Well, that's where you're wrong. With this guide that I've compiled, you should be able to get the avatar with
10,000 Neopoints
or less.
Site Spotlight Winner October 3rd, 2012

Dailies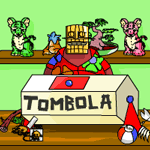 When most people are trying to get this avatar, they immediately think
Alright, now I need to buy 1,000 different items
. This is where most people go wrong! With the amount of dailies in Neopia, you definitely don't need to buy anything! From Tombola to The Healing Springs, and Underwater Fishing to the Snowager, there are free items for you everywhere. These are some of the best guides for dailies: make sure you visit them every day!

Free Junk!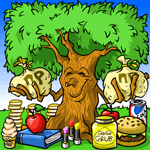 The Money Tree - it sits in the middle of Neopia Central, yet normally goes unnoticed by those who aren't newbies. Why's this, you ask? Well, The Money Tree has a reputation for mainly giving out worthless junk. Sadly, this is pretty much true. But, hey, when you need 1,000 different items? Well, beggars can't be choosers! So go pick up those Petrified Bones, Soggy Old Boxes, and Red Kelp! They'll definitely boost your item count.
Click here to visit The Money Tree now!
Refresh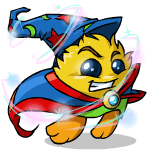 This one seems pretty obvious, but you'd be surprised how many people don't know this! When you search for something on the Shop Wizard, most of the time the first result you get is
not
the cheapest out there. Unless you want to buy Neopets Premium and gain access to the Super Shop Wizard, there's only one thing you can do - refresh like crazy. When I search for an item on the Shop Wizard, I normally refresh about ten times, to make sure I've found the cheapest price. When I find a low price, I
copy
the shop owner's user name, and refresh again. That way, if I can't find something lower, I can always search for that user's shop again using the search bar.
Click here to visit the Shop Wizard now!
Keep a List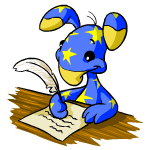 This step is probably the
most important
out of all. If you only take one piece of advice from this guide, let it be this! When trying to get the SDB Packrat Avatar,
you need to keep a list of items you currently have
. I kept my list in Wordpad and saved it to my computer. I also organized this list by item type (i.e.
Books
,
Food
,
Plushies
, etc), but you can organize yours any way you want. If you don't keep a list of items you have, you run the risk of spending Neopoints on an item you already own! This is not going to get you any closer to the avatar, and it also wastes your hard-earned Neopoints. When you buy an item and put it in your SDB, make sure you write that item down. That way, if you find a cheap item somewhere, you'll know if you have already bought it!
Sitely
Contact Me
Please feel free to neomail me with any questions or comments regarding this guide or the Packrat Avatar.
Link Back
All buttons link to their creators.
Affiliates
Awards

Listed At

Credits
Layout by
Katharine
.
Background by
Teacake Backgrounds
.
Neomail envelopes from
TLB
.