greetings guest!
Hello, I'm Lauren. This is my graphics site,
letters to wonderland
. This site became a reality on June 7th, 2010. I use photoshop CS4 and a bamboo fun tablet for all my graphic making. I've worked with photoshop for a few years now. I'm just now picking it up again after quite a long hiatus. I've been around neo since late 2004 and I'm glad to finally be back.
updates!
April 10, 2012 - Long time no see. Completely redesigned and ready to go.
rules!
1.
Do not remove my credit!
I do not put a watermark on my banners, be courteous and keep my credit in place! I'd hate to start putting watermarks on my banners.
2. I do not make lookups or layouts of any kind. I do not have the proper CSS knowledge. Please do not ask, maybe in the near future when I can figure it out I will, but not now.
3. If I make it, use it! I don't care how long you use it, just use it! I don't like feeling like I wasted my time. If you aren't satisfied,
PLEASE
tell me! I want you to be happy with the finished product!
4. I do not make strictly neo-related banners. I will do any subject that is appropriate. If it isn't neo-approved it isn't letters to wonderland-approved.
5.I do not have a limit on requests, unless otherwise noted. Although, please pay attention to the updates. It will inform you on how fast/slow things might be moving!
content!
drag to address bar to view full size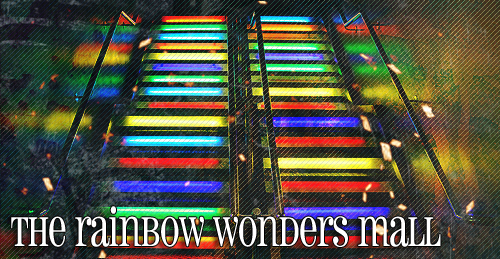 request!
If you would like to request a banner, please fill out this form. Copy and paste it completely and neomail it to
hellabromantic
Theme:
Text on the banner:
Picture[s]:
Specific due date?:
Extra Info:
Please elaborate as much as you can! Please upload all pictures to a pet page and link me if they aren't neo-related.
pick up!
Due to change of neo filters, I didn't transfer old pick ups here.
sitely!
link back




affiliates







Wanna be affiliates? Neomail hellabromantic!


listed at




------------------------------------------------------------------------------------------------------------------------------------------
My Account | Customise | Games | Explore | News | Pet Central | Boards | Shops | Credit