Welcome
Welcome to Vibrissae, a
custom button request site
. My name is
Katharine
, and I'll be your guide. Here at
Vibrissae
, we specialize in letting you pick everything that goes into your button - images, text, borders, you name it!
Please
, take a look around. I'm sure you'll find something to your liking.
Rules
1. Please do not steal these buttons. I work hard on them. If I see you using one I made and there is no credit, I will gently remind you to add some.
2. Please only use your own button.
3. Please use the request form to submit a request. Oh, and somewhere in your request form, please write the word coffee. That way I know you've read the rules.
4. Please don't rush me! I have a life outside of neopets.
5. You may only request 1 button at a time.
6. When you have picked up your button, please Neomail me to let me know that you've done so.
Buttons
Below are some links to navigate through all of the button services Vibrissae has to offer.
This is where to go to request a custom button.
Requested buttons can be found here.
This has all of the buttons I have made in one convenient place.
Requests

So, you want to request a button, ehh? Well, please make sure you've read the
rules
first! There are three options available for requesting a button:
Your Choice:
This is pretty self-explanatory - you chose absolutely everything about your button. The image, the border, the font, the animation, you name it! Its yours for the choosing.

Half/Half:
This is a bit of a mash-up. Do you have an image you absolutely love? Or does one of my animations really catch your eye? Let me know! You get to chose up to two things about your button, but the rest is mine to decide.

My Choice:
Yep, you guessed it. If you pick this, I get to pick every single thing about your button. I will use my creative discretion to make the best button possible for you!

Borders:








I do have more, but I only use those in the "Half/Half" and "My Choice" options.

Animation:



I'm working on learning how to do more of these, but for now this is it. I can also do a combination, like a Fade and then a Scroll.

Fonts:





Feel free to mix and match fonts. I do have some that aren't pixelated, but I only use them for the first letter of a word, or if the text you want on the button is short enough.

When you've decided what you want, please neomail me the following form. Make the title "Vibrissae Request".


Waiting List
1.2.3.
4.
5.
Pick-Up
If you have requested a button from me, you will find it below. Please only take the button you have requested!
If you prefer not to use a button to link back to me, please use the following code:
Portfolio
Out of all the buttons I've made, these are my favorites. To see all my buttons, please visit my full portfolio here:

Page Views
This counter was installed on 11/5/2011.

About
As a co-owner of a guild, and being a creative person to begin with, I constantly found myself in need of custom buttons. It was very hard to find people who would make custom ones for me, and even harder to find ones that actually looked nice. One day, while I should have been doing homework, I decided to learn how to make buttons. To my surprise, it was really easy and really addicting! Thus, on
10/17/2011
, Vibrissae was born! I hope you enjoy my buttons. :)
Oh, and fun fact: "vibrissae" is just a fancy word for nose hairs! Sure
sounds
pretty though, ehh?
Sitely
Link Back
All gift buttons link back to their creators. You can also hover over to see who made it!
Affiliates
Affiliates: 11/20
Requests: Open



Wanna be an affiliate of Vibrissae? Please click the link below to neomail me. There's no form or anything! Just neomail me and I will get back to you ASAP.

Listed At
Sister Site
Requests: Open
Want to be the sister site of Vibrissae? Please neomail me with your site's URL and I will consider you.


Reviews
Hover over most to see the score. Click the links for full reviews.





Awards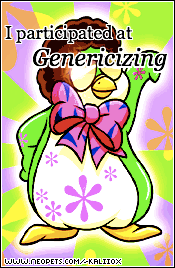 My Other Sites


Credits
Layout v1.7 Spring Flowers by scoobykat27.
Button skills from Create Impressions and Lucy's Button Tutorial.
Resources from Nienke's Resources, Delicious, Foomanshu, Chocolate Box, Whirligig, and Snookumz.
Neomail envelope and request status and speed signs from The Lunch Box.
Browser compatibility button and Neomail Me sign from Foomanshu.
Page view counter from Boing Dragon.
Coding help from 1nd3xme.