Welcome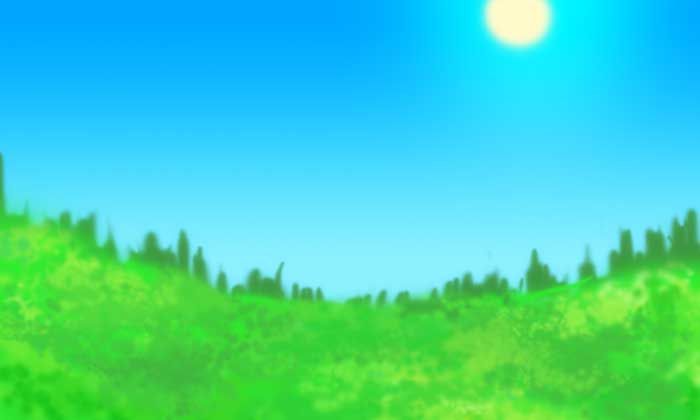 This really is the perfect day, you think to yourself. The sun is shining, the sky is a vibrant blue, and a gentle breeze blows across the verdant plains surrounding Neopia Central. You sigh deeply, inhaling the pleasant fragrance of fresh grass, and let your thoughts wander.
Unexpectedly, a shadow passes over you and you instinctively duck to avoid something that whizzes past your head. Jumping upright, your eyes search for the object. A little ways ahead you see a draik fluttering to a stop. She quickly turns and glides back to you.
Oh my goodness! she exclaims, Are you alright? I got so caught up in my flying and didn't expect to run into anyone.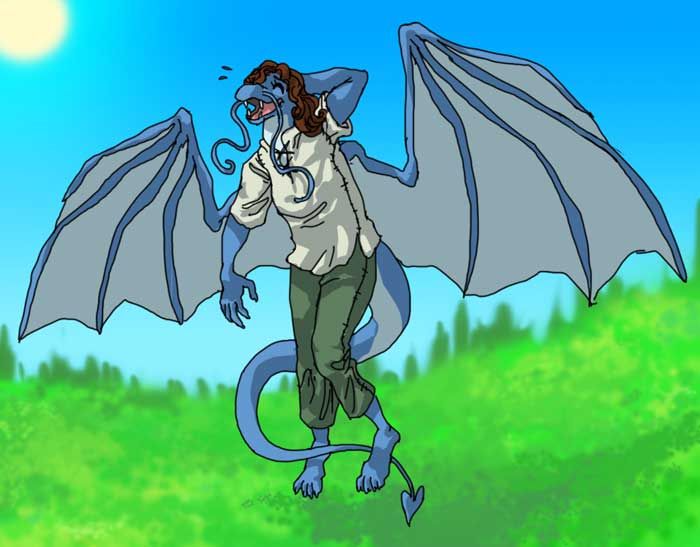 I'm fine, thanks, you mumble as you take a better look at her. She's young and simply dressed in a rough woven tunic and trousers, but the rich blue color of her scales reveals her royal heritage. Her eyes are a playful blue and her curly brown tresses glow slightly red in the sunlight.
A look of recognition comes into her eyes as she looks you over. Lith? It's really you, isn't it! You smile as you recognize her as well. It's your old friend Vefira!
How lovely to see you again, she continues as she takes you by the arm. Let's walk together and enjoy the sunshine while we talk; I have so much to tell you!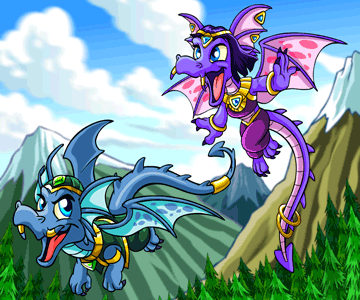 About
About Vefira
Name: Vefira Sea Crest
Alias: Fi
Gender: Female
Occupation: Queen
Age: 18
Height: 6'1"
Weight: 240 lbs.
Appearance: Blue-gray scales and wavy brown hair with striking red highlights. She is lithe and slender, although she still retains a little chubbiness from younger years. Her light blue eyes always have a spark in them.
Origin: Fi grew up on the Isle of Draiks off the coast of Meridell. She was raised by her father, the king, as her mother died before she was even hatched.
Personality: Almost the definition of a free spirit. She loves to fly and explore, and can be somewhat impulsive at times. She hates being royal and wishes for a simpler life. If she could choose anything, she would become a courier, flying the skies of Neopia to deliver messages.


Likes:

Flying
Windy days
Exploring
Seafood



Dislikes:

Losing control
Being patronized
Formal clothes
Sweets
Her Kingdom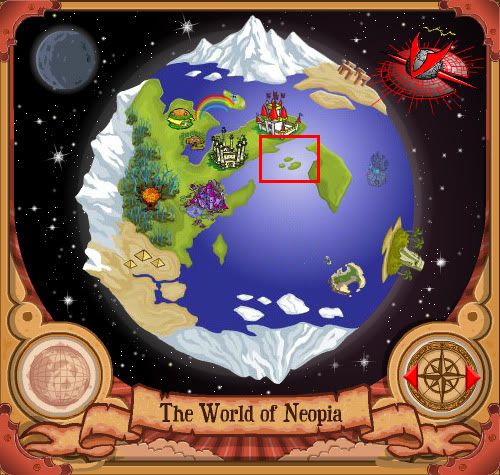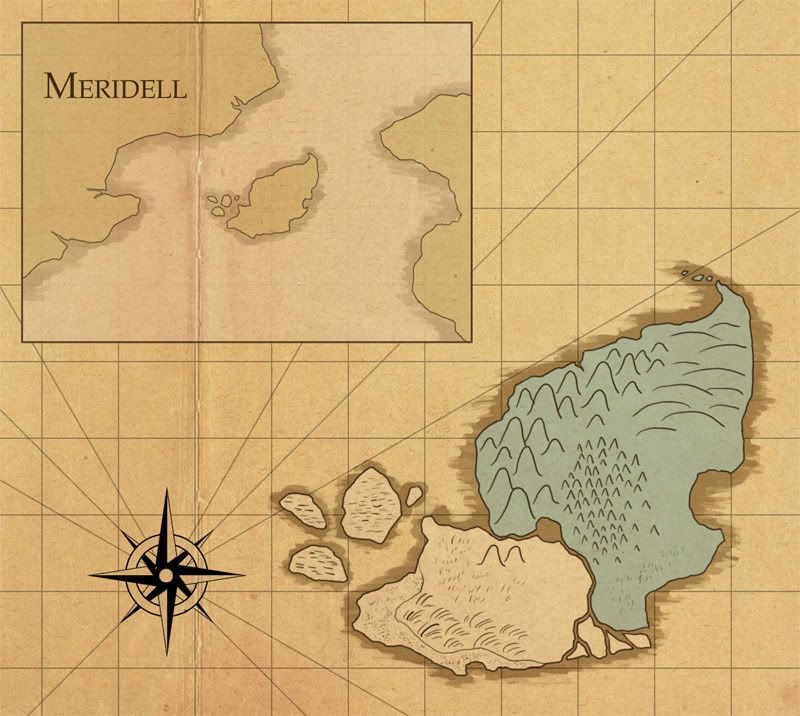 Fi is the princess of Bateja, a kingdom on a small island off the coast of Meridell. The island is shared by two kingdoms who keep an uneasy peace. Fi has been betrothed to the king of the neighboring kingdom, a male Royal Girl Draik named Illuniere, to unite the kingdoms and avert a war.
While Fi is adamantly against this arrangement at the beginning, she realizes as future ruler she must put the welfare of her subjects above her own and reluctantly agrees. She eventually discovers that the man she has married is far more agreeable than she imagined, and the two begin to have a real relationship.
Family Tree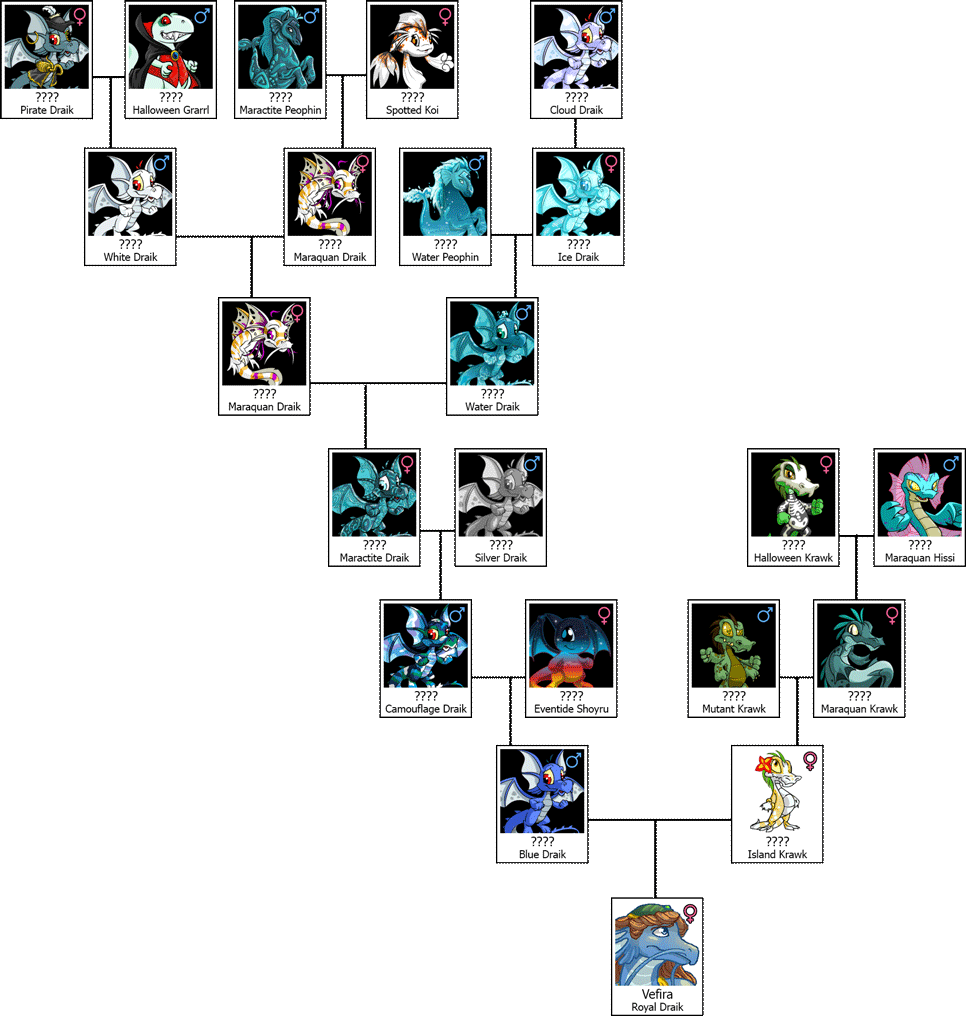 Drag to address bar to view fullsize
Many of Fi's ancestors hail from Maraqua and other aquatic locales, and her family still has many ties there. She finds this slightly difficult, as she would rather explore the skies than the seas, and has always felt awkward underwater.
Her father's great-grandparents (Mara and Water Draik) were the ones who migrated from sea to land and founded the kingdom. Because of the long life-span of draiks it has been almost 200 years since then.
About Me
Important Links
Accounts:
leedom111 *main*
leedoms_return
project_shadow_omega
the_violet_rose
rupocalypse
About Me
Goals Page
Art Gallery Entries
On Neo
My name is Heather and I'm a 24 year old artist. My favorite Neopets are Draiks, Jetsams, and Boris, and my favorite Paint Brush colors are Royal and Zombie. I like to make Neopoints, draw Neopets, and hoard items in my SDB. I try to run my Habitarium as much as possible and play the easy games. I'm also trying to start getting into Key Quest, but it's quite stressful for me.
I enter the Art Gallery as often as possible, and always keep an eager eye out for the new features to see if my work has been accepted. I occasionally draw comics for the Neopian Times when I'm inspired. I enter my pets in the Beauty Contest to win them lots of shiny trophies. One of my dreams is to someday win first place over-all in the BC.
I've been playing Neopets for over 10 years on and off. For a while I thought I was done with it, until I rediscovered my love a few years ago. Since then I have taken a few hiatuses, but I always seem to come back to it. I suppose there's an aspect of reliving my childhood, but mostly I just love all the different designs and coming up with characters. I honestly expect that I'll continue to play Neopets my entire life.
Off Neo
I have three cats and live in a small cottage on the coast. I'm a college graduate with a major in Economics and a Minor in art. I'm still trying to find a direction in life but I'm considering going back to school to get a Master's in Game Design. I love video games and creating characters and concepts, so I feel like it would be a nice fit. One of my dreams is to write and illustrate my own graphic novel.
In my free time I like to watch tv, play video games, and create art. Mostly I watch crime dramas like Law & Order, but I also love a variety of cartoons, such as Phineas and Ferb and Adventure time. I have all the major console systems and a wide variety of games, although I don't play much anymore. Some of my all-time favorite games are Skies of Arcadia, Pikmin, and Pokemon. Nowadays I mostly play freemium app games on my iPhone.
I like to experiment with a wide variety of artistic mediums, although I mostly create digital art. I love to create characters and stories in my mind, and sometimes they make it to paper. I'd very much like to become a better writer, so I've started paying more attention to the styles of books I read and creating more writing-oriented apps like this one! I'd also really love to create plushies, if I can manage to get started.
I'm not a very outgoing person. I have some social anxiety, so I like to stay home most of the time. I'm very fortunate to have the support of my parents, who are helping me figure out a direction for my life.
Plans
Why Vefira?
I have been planning this character for quite a while, and Fi seems just about perfect. Her color and gender are just right (congratulations on your good taste, by the way!), and she's perfectly aged. Since I already have her partner, Illuniere, I've been looking for a draik with an age to match his. Unfortunately this rules out creating a draik of my own, so I've been looking everywhere for just the right draik to adopt. Fi is 2.6 years old while Luni is 3.5 years, so I feel like it's a nice gap given their character's age differences.
Her name is really gorgeous. It's lilting and rolls of the tongue, as well as being aesthetically pleasing. I also love that I can nickname her "Fi", because I think that sounds beautiful too. I don't have any "V" named pets so far so this will be a nice first.
Her age is the other thing that sets her apart. I think it's really amazing that she's over 8 years old, and has been taken care of all this time. Many older pets have been lost through owner inactivity, so that fact that's she's still around after all this time makes her rare and precious.
The Future
Her King

In Fi's story, she is married to the ruler of the other half of her island. He is an intelligent, if slightly egotistical, Royal Girl Draik. His name is Illuniere, Luni for short, and you can view his lookup and page for more information about him.
Her Home
She will be staying on my main account, leedom111, once I transfer Tiberonth to a side account. Fi would be my last draik, and complete the pets I plan to keep on my main.
Art


I love to draw my pets, and that is how I spend most of my time on Neopets. My Neopets characters are very inspiring to me and encourage me to keep working on my art. You can see my Art Gallery entries on my Art Page. I also have a Neopian Times comic strip that I work on occasionaly. You can find it under my username, leedom111. I have already drawn a few pictures of Fi, which you can see in the Gallery section.
I have a bit of a love-hate relationship with the Beauty Contest, but I do go through phases where I enter my pets, when I'm feeling up to advertising. It's sort of a long-term goal to win my pets as many trophies as I can. I am most proud of the trophies I have won for Lori111 and Tiberonth. Draik is a difficult category, but I have already had some success, winning both silver and gold with my draik Nakoro.
Customization
These are two potential outfits for Fi. Customizing my pets is a lot of fun, and I always love to try different combinations. Since she'll living on my main account, I'll also have access to all the NC I've purchased.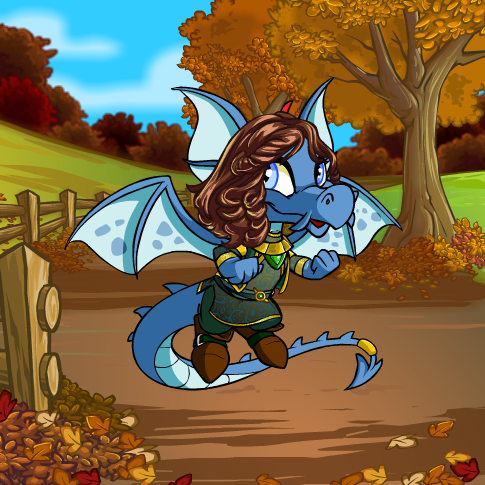 Fi explores the outdoors!
Closet:
RB Draik outfit
Elegant Draik Wig - 500k
Draik Sorceress Belt and Tunic - 100k
Draik Archer Boots - 4,500
Autumn Country Road Background - 34k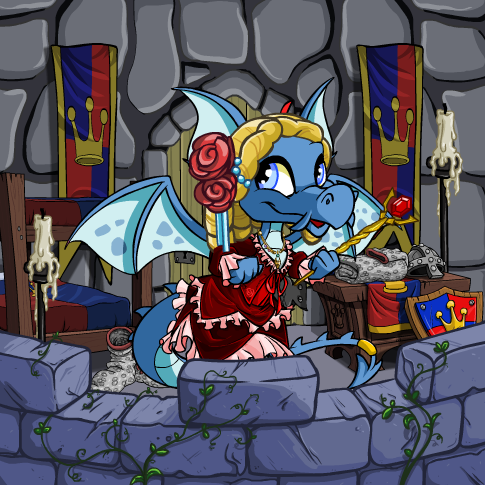 Fi dressed in her finest attire in her castle.
Closet:
Curled Blonde Wig - 30k
Elegant Draik Necklace - 500k
Draik Sorcerer Wand - 90k
Red Draik Dress - 99k
Elegant Draik Slippers - ???
Castle Parapets Foreground
Meridell Entrance Background - 300k
Friends and Acquaintances
These are my permanent pets.
Lori111 the Lab Rat

Lori111 is my first pet and I love her to bits. I've decided that she's kind of a perpetual lab rat, as I'm trying to get her stats. She started life as a female red Aisha. For the last several years she spent life as a male island Quiggle, which I loved. I decided to take a chance zapping her last Christmas, and when I immediately got a species change decided to continue zapping.
She's pretty level-headed and a bit cynical. She's the type to see the glass as half-empty, but she's more of a realist than a pessimist. She tends to be annoyed by the stupidity in the world, but bonds deeply by those with a similar outlook.
Tiberonth the Faerie Jetsam
Tiberonth is my second oldest pet. I found him as a blue jetsam in the pound during my initial phase of playing Neo. Originally I wanted to paint him grey, but as his personality developed, decided on faerie. Unfortunately at the time faerie Jetsams didn't exist, but several years ago when I came back I was delighted to see that faerie Jetsams had been released.
He is bubbly and cheerful, but a bit of an airhead. He loves pretty things above all else, and often dresses in dresses and skirts. He also loves wigs. His attitude annoys Lori.
Viserau the Grey Jetsam

I adopted Viserau on January 23, and she helped me discover my fierce and undying love of Jetsams.
She's rather depressed and apathetic, but she has a good heart. She likes to dress well, but avoids feminine clothes and bright colors like the plague. She's pretty much the opposite of Tiberonth, but somehow they have a close relationship. I guess opposites attract.
Wottcher the PlushieBlue Jetsam
I adopted Wottcher from a friend who was downsizing on April 2nd. It would have been the first, except for the hilarious prank which kept the pound closed :) I plan to paint him Plushie as soon as I save up.
Wottcher is a rather unique individual. A former pirate cursed to live in a body made of cloth and stuffing, he now runs a tavern on the coast. He's sort of a gruff old man, and always keeps others at arm's length with his surliness and ill manners. Although he dislikes being Plushie, he appreciates the resilience it gives him.
Quelir the Desert Jetsam
I recently adopted Quelir from a nice person advertising their pets on the BC boards.
Quelir is a desert nomad and sort of a jack-of-all-trades. Her biology makes her uniquely suited to living in the desert, so she earns her living transporting goods around the Lost Desert. She also has a small side business escorting travelers as well, if one can get used to her dark sense of humor.
Botak the Zombie Bori

I adopted Botak on January 31. It was kind of surprising to me because before I saw her, I wasn't really interested in zombies, or Boris. Now I love her to death and she has quickly become one of my favorite Neopets.
Botak is fun and quirky and all around quite lively for a zombie. She likes pretty colors and quite enjoys dressing up. She loves eating brains as much as the next zombie, but thinks hunting live prey is unseemly. She much prefers to eat her brains pre-prepared, such as the Brain Ice Cream or Brain Hot Dog.
Nadeane the Royal Gelert

I traded for Nadeane at the beginning of March because I loved her name, and painted her Royal myself on March 22. It was pretty sad seeing my bank account reduced by 1.75 million neopoints, but totally worth the effort.
Nadeane is confident and outgoing, but also pretty stuck-up. She has a hair-trigger temper and tends to fly off the handle when something upsets her. Her pet peeves are people who are obnoxious or overly flirty.
Story
Chapter 1
This isn't what I wanted at all
The young draik stared stonily at her father, her bright blue eyes flashing with withheld anger. Her father rambled on, explaining the situation as if he hadn't a thousand times already, and as if she wasn't an adult capable of making her own decisions. Vefira, my dear, it is simply the way of things. Our kingdoms are on the verge of war, and while we posses superior resources and forces, a confrontation would be ill-advised. Marriage has been used to unite kingdoms since the beginning of time!
Fi flinched at the mention of that word: Marriage.
Her father continued, oblivious to her discomfort. I don't see why you have been resisting this so much, it's a match made in Faerieland! A young, strapping Draik who will give you strong heirs! And as the royal with the larger share of land, you will be the ruling partner. It's simply inconceivable why this does not gladden your heart.
Fi turned away from her father and stared out the window over a stormy sea that reflected her mood. It was pointless to argue any further: he simply couldn't understand her way of thinking. She was a free spirit, and hated to be tied down to anything. Having a mate was the ultimate chain around her neck, and sounded a death knell to her dreams of freely exploring the world. How could her father possibly understand? He had been content to quietly and responsibly rule his kingdom, and his wife had died shortly they were married and before Fi hatched, so what could he understand of love or marriage?
This arranged marriage had been months in planning, and she still could not get through to him... Despairingly, she wondered if there was anything more she could do. Suddenly the air in the room felt hot and close. She needed to clear her head.
Alright, father, she cut in abruptly, "I need some time to think about this." Then, as her father gasped, she flung herself out the window, letting the billowing winds catch her wings and lift her off into the sky.
Ever since she was a little girl, flying had always been able to clear her head. She soared over the little island of which she was to be the future ruler. From up here, she could see it in its entirety, and could just barely make out the coast of Meridell across the ocean. She peered down again, squinting against the moisture in the cool air. She could make out small hovels of the peasants dotting the verdant landscape. She couldn't see any lines dividing the two kingdoms that shared the small isle, and wondered why kingdoms needed to go to war. Regardless, the devastation caused by such an outcome would be immense...
She sighed. Father was right, she thought quietly to herself, Preserving the kingdom is the most important thing. I can't place my own happiness above the lives of my subjects.
She could almost feel the weight of her responsibility physically weighing on her shoulders. She drifted lower and lower until she alighted on the ground in the castle courtyard.
The storm was getting worse, and she could smell the salty brine on the air as the storm moved inland. I better get inside", she said quietly to herself over the howling of the wind, "and tell father that I've made my choice...
Chapter 2
There was great excitement throughout the kingdom when news spread that the monarchs were to be married. The jubilation spilled out into the streets as the heavy cloud of the threat of war vanished in the bright sunny day of peace. The engagement was official, and in a few months the king and princess would be married, finally uniting the two kingdoms.
Fi was far from jubilant, however. A cloud of resignation had settled over her, and it seemed as if the once lively draikess was a changed creature. Since she had made her decision, the world and seemed dim and muted. She locked eyes with herself in the mirror as her maid servants bustled about, making sure her outfit was perfect.
Today was the day which she would meet her betrothed for the first time. She had a strange mix of emotions. Butterflies flitted in her stomach as she wondered if she might like him, or at least be able to tolerate him. She felt dread at moving forward into the unknown. But most of all, a malaise like a heavy cloth settled over her. It was the feeling of the closing jaws of fate that she couldn't see a way through.
She sighed, turning away from the mirror and shooing her servants away with a wave of her hand. No point looking good for the inevitable. After all, who cares what they look like at their funeral? That was what she felt looming instead of a marriage. The death of her ambitions and dreams.
I suppose we all have our responsibilities.
Chapter 3
I'm still working (I'm a very slow writer) but here are the events I plan on writing
-A very uneventful marraige ceremony takes place.
-In the months that follow Luni and Fi spend less and less time together. She is often away helping her father manage affairs, and their short visits are always tense. Fi feels trapped by her obligations, and his rigid, matter-of-fact attitude only worsens her axieties. He becomes passive-agressive and vaguely hostile.
Fi's father takes ill and dies? Maybe.
-Fi begins to travel Neopia for weeks at a time, under the guise of visiting her home. When Luni discovers her deception, they begin to have fights, starting with simple disagreements that quickly escalate to shouting matches. Fi finds Luni intolerant and intolerable, and entirely unsympathetic to her feelings. This causes further conflict.
-In the middle of one of their tiffs she finally breaks down and confesses her dreams and desires to Luni. He is surprised to learn her true feelings. He had believed her to be simply reckless and lazy, and had not considered that she would rather live a life of freedom. He begins to see things from a different perspective.
-Realizing they have very different points of view, Fi strives to make her feelings better known. As they discuss more, she realizes the advantages to a methodical approach, and begins to appreciate his practical point of view and commitment to the kingdom. She is reassured they are equal partners and gains self-confidence.
To be continued
Gallery
Art Work
Drag pictures to the URL bar to view full size
Anthro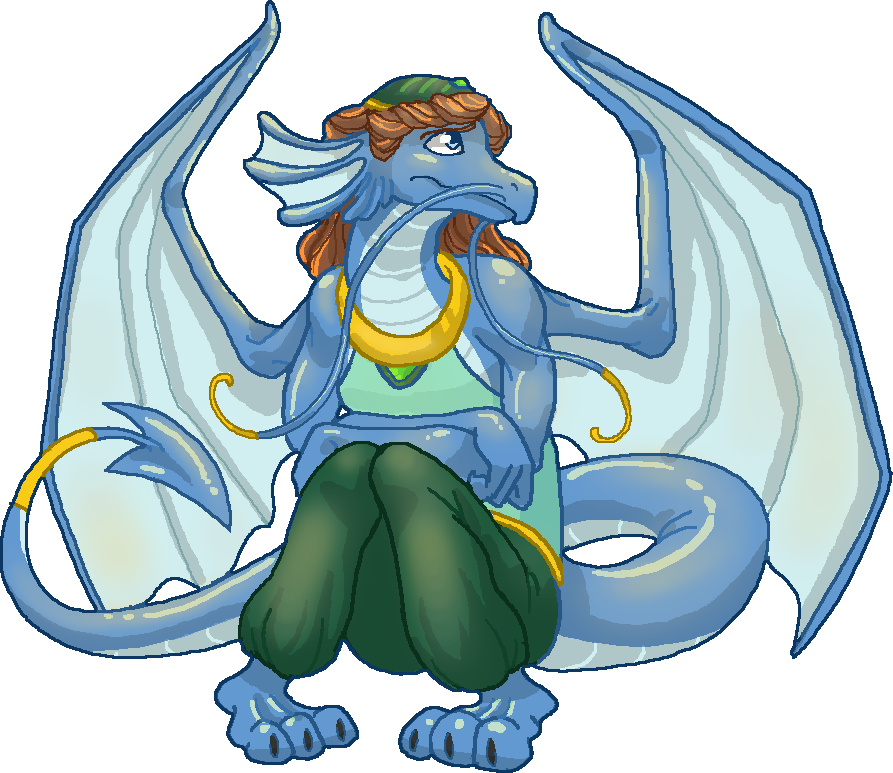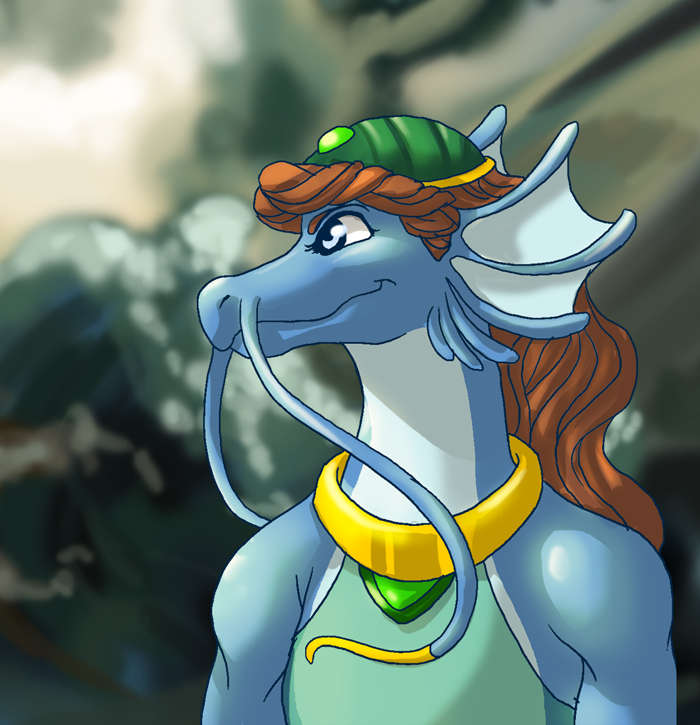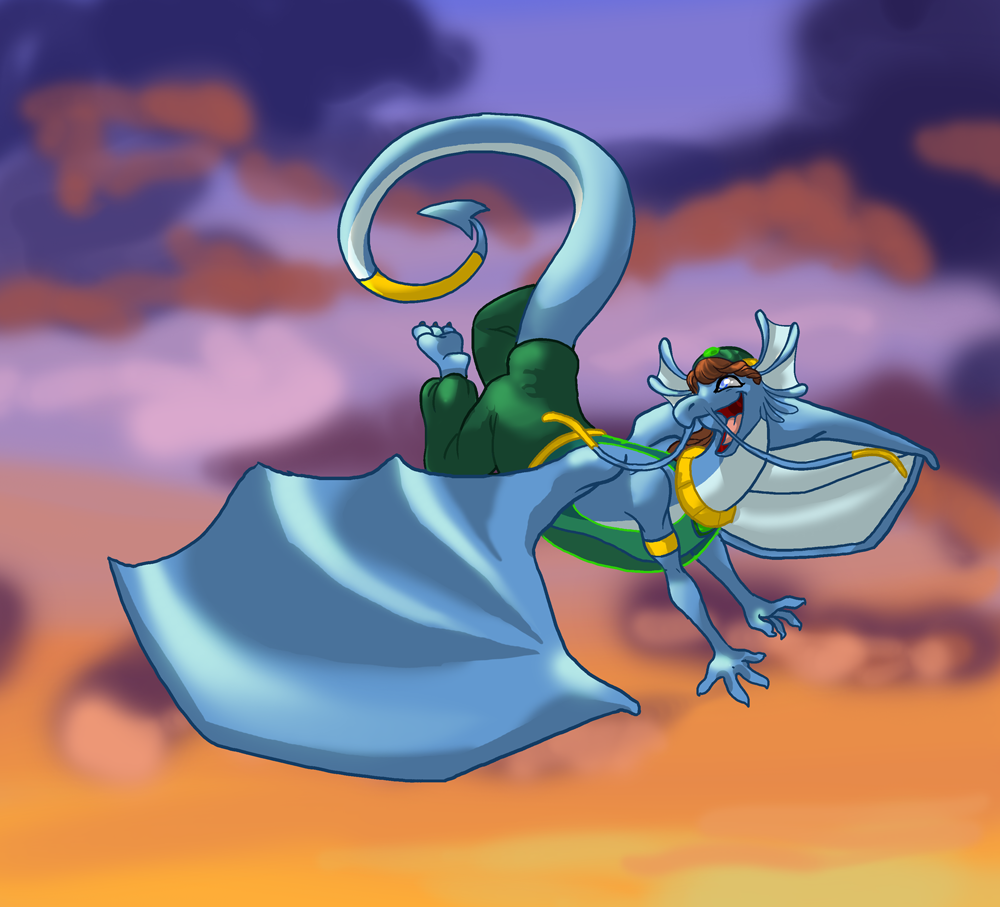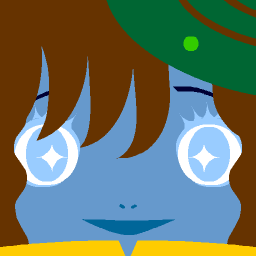 Quad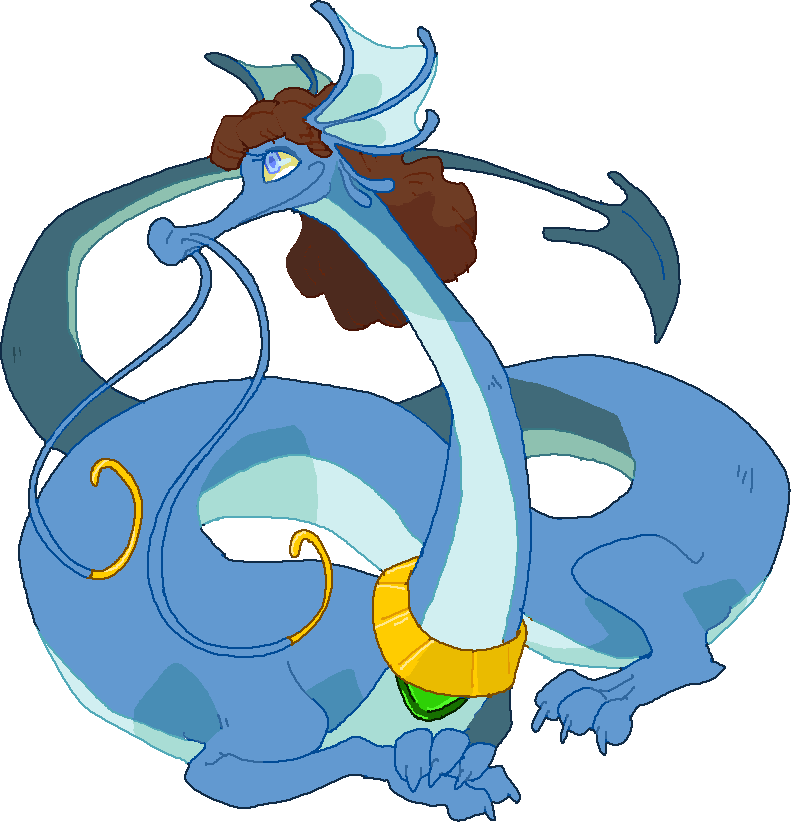 Human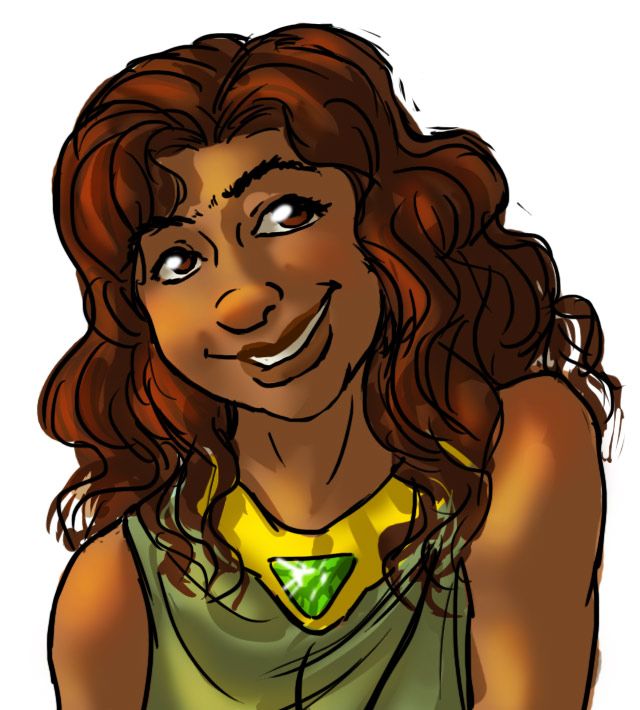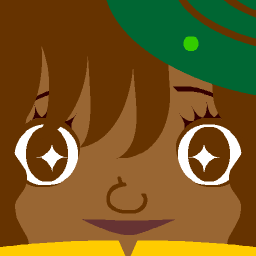 Toy Box
Adoptables
Basic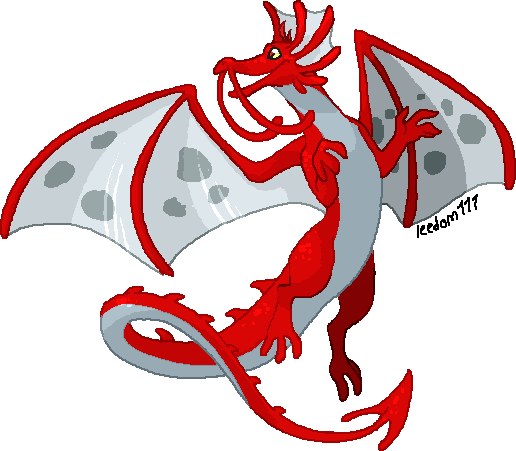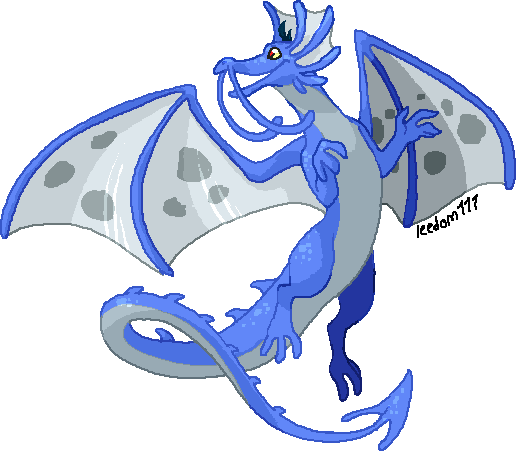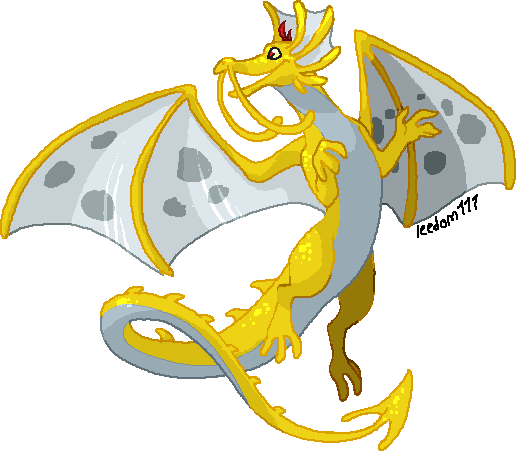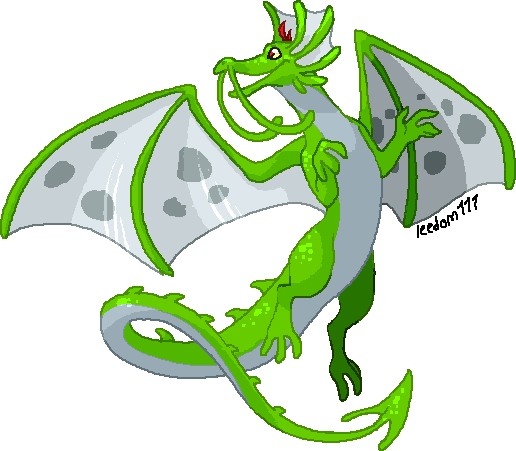 Painted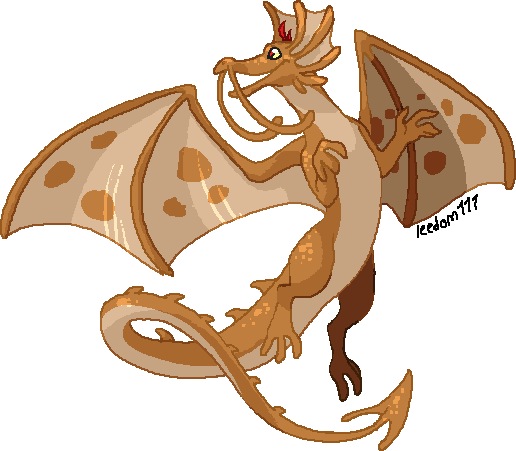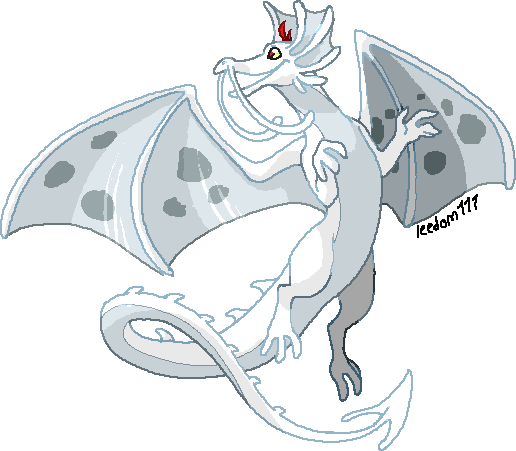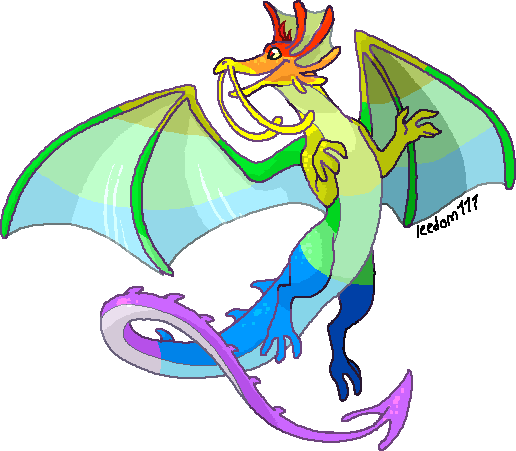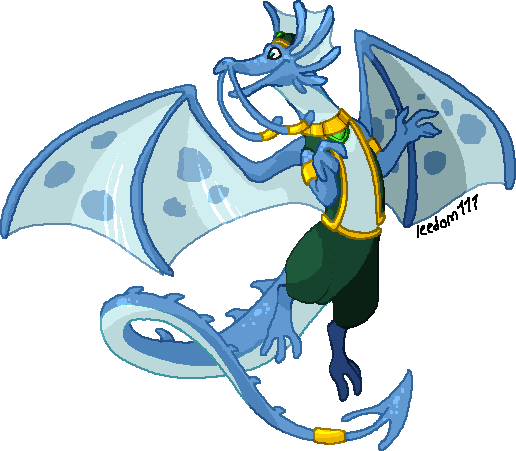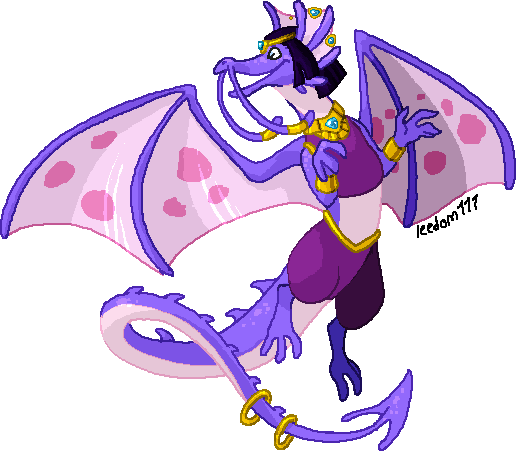 Goodbye
And that brings us to the end of my application. :)
I hope you've gotten a good sense for who I am, as well as the character I've planned for Fi. She will be given a design and character that I am really excited about. I will continue to draw her, and work on finishing her story. If you choose me to be her new owner I can assure you that Fi will have a loving home and a spot in my heart.
Once again, thanks for looking at my app! I hope you enjoyed reading it as much as I enjoyed creating it.

*
Disclaimer: I was not required to make this petpage. I made it of my own volition to show my love and commitment to Fi.
My Love
Coming Soon
Note: I plan to make a page for Fi's betrothed, a male RG Draik, but haven't had time yet. This will then link to his app.