❝I must have flowers, always, always and always❞
                                                  -Claude Monet
Welcome!
Fonts R Us is a premade font and font request site run by
KT
(littledude61394), established on December 31st, 2012. We currently offer a total of
72
quality fonts. For a personal touch, head on over to the
requests
page!
recently completed
About Us
The name
Fonts r Us
was influenced by the one and only, Toys R Us! Remember the good old days when you were just a child, and Toys R Us was a second Disneyland to you? Awestruck upon entering, the infinite amount of toys wherever you walked was ineffable. Likewise, FrU strives to fulfill the same potential as our name suggests.
Rules
one.
Do not claim any of FrU's fonts as your own.
two.
You may edit and rate my fonts as much as you want, but give proper credit where due.
three.
This symbol

indicates that a NB pen is required.
Advertising fonts can be found at the very bottom of the page.
Fonts

Valentine Chia | Paramore - The Only Exception


Spacerocked! | Blackpink - BOOMBAYAH

MSPP | Spongebob


Geraptiku - Deserted Tomb | Michael Buble - Lost

Petpet Rescue | Twenty One Pilots - Heathens


Beauty Contest | Twinkly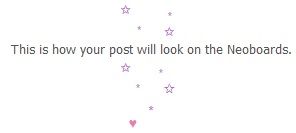 Taelia the Snow Faerie | Lana Del Rey

Ruined

Hissi - Ice | Clueless


Mootix | Star Wars

Geraptiku - Deserted Tomb

Snorkle

Scorchio - Scordax | GoT

Skeith - King Hagan | GoT

Black Pteri | GoT

King Kelpbeard | GoT

Grarrl Warrior | GoT

Chia - Florg | Sorry

Battleground: Awakened | Katy Perry - Firework

Raindorf | Jingle Bells


Babaa - Math's Nightmare


Top Gamer | Ed Sheeran

Fyora - Faerie Queen | Maroon 5

Whee!

Queen Fyora - Sailor Moon

Neoquest - Wise and Powerful | Sailor Pluto

Faerie Pteri

Huggy


Aisha - Disco | Daisy


Faerie Bubbles

Gelert - Starry | Peter Pan

Queen Fyora - Powerpuff Girls


A Day at the Beach


Spardle | Jaymes Young - Fragments

Battle Faerie | Valiant

Meuka - Snotty | The Lumineers - Flowers in Your Hair


Valentine Chia | Neon Trees - Animal

Super Attack Pea! | Thirty Seconds to Mars - Up in the Air

Dark Nova | Radiohead - Black Star

Grey Faerie | Marina and the Diamonds - Electra Heart

Kadotery - Mew! | Uncentered

Dice-A-Roo | Hunger Games

Capara

Aisha - Disco!

Lawyerbot


Turtum | Imagine Dragons - Ready Aim Fire


Forgotten Shore | Eurythmics


Draik - Hatched | Kaskade


Space Faerie | Star Trek


Mutant Graveyard of Doom II | Fall Out Boy



Grundo - Faerie


Island Quiggle | Lilo and Stitch


Lever of Doom | Star Trek

Uni Faboo | Panic! At the Disco


Gloomy | Mean Girls

A Day at the Beach | Spongebob

Grundo - Discarded Plushie | Marina and the Diamonds


Kadoatery - Mew! | The Aristocats


Wheel of Excitement | Disney's Pocahontas

Grundo - Forever Orange



Neoquest II - Devilpuss



Must... Keep... Smiling... | The Ki.llers - Smile Like You Mean It



Jazzmosis Elephante | Shakespeare


Wishing Well | Disney



Blumaroo - Fire! | Avatar The Last Airbender

Kacheek Swim | Under the Sea

Yes Boy Ice-Cream | Fergalicious

Coconut JubJub

Edna - Cackle | Wicked


Gnome! | Travelocity


Neoquest II - Bionic Cybunny

Falling Star


Simple Symbol

Rules for requesting
One.
DO NOT claim my fonts as your own. Edit your font as much as you want, but give proper credit where do.
Two.
I DO NOT take picture or block font requests.
Three.
Requests are accepted and completed on a first come, first serve basis. If you are last on the waiting list, your request will take longer to complete.
Note:
You will not receive a confirmation neomail after you send in your request. Instead, check back on the waiting list to see your request status. (This is to avoid floods of neomails.)
For multiple requests:
You may only send in a new request only after your current request has been completed.


To request a font, use the correct form below and send it in by clicking on the envelope. For more references, visit my portfolio.
Original:
Request your very own font!
Tailor:
I will edit any of my fonts for you.
Waiting LIST
+
Name
| Date
+
Name
| Date
+
Name
| Date
+
Name
| Date
+
Name
| Date
Pick Up
To avoid any misuse, requested fonts will be removed from this page to FrU's
portfolio
shortly after you have confirmed your pickup. If your font was removed and you did not get a chance to save it, let me know and I will neomail it to you.
Please do not use someone else's requested font.
Ari

Snowy Valley

Snowy Valley
Portfolio ➹
Ctrl + left click the title to open the portfolio in a new tab.
Achievements
Past Layouts
Drag images to address bar for full view.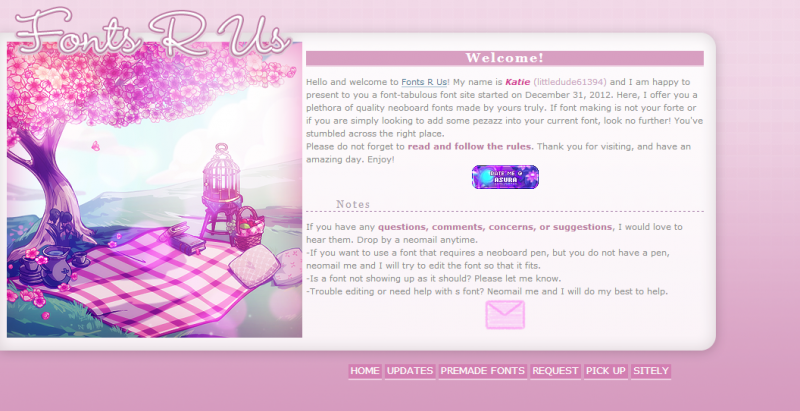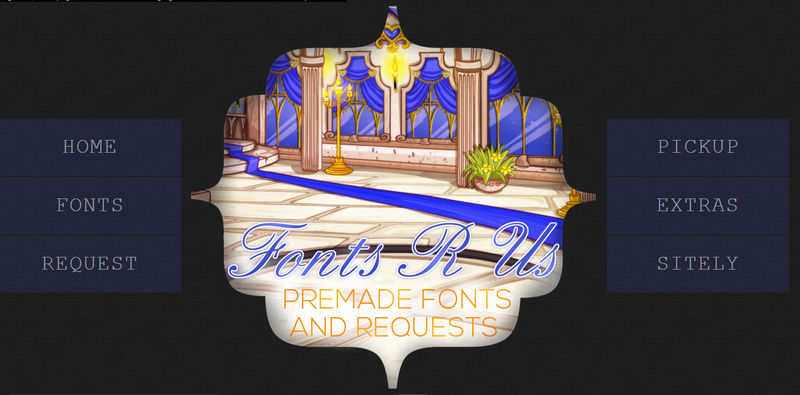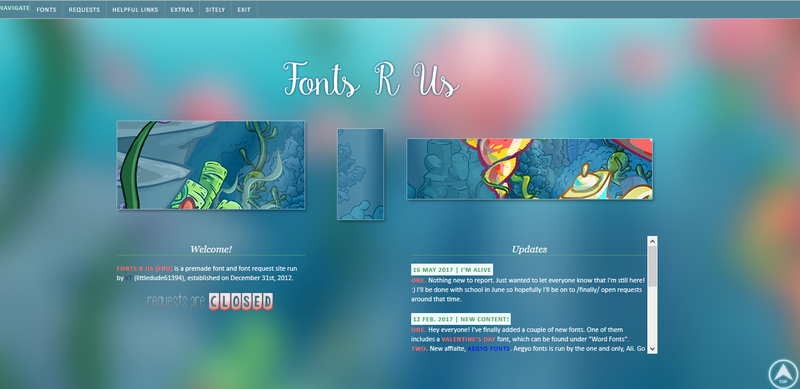 Link Back
affiliates


Affiliate requests are open. Apply?


reviewed at
Site Credit
Layout and coding made by Jewlz at

NEOPETS, characters, logos, names and all related indicia are trademarks of Neopets, Inc., © 1999-2018.
Content © KT.
Bullets from Whirligig. Request sign and request speed sign from Foomanshu. Counter base from Bedazzled.
All buttons link back to their creator.