The Lighthouse
Founded on July 1, 2009!!


It is quite dark outside and your boat needs to dock but where is the shore? Where can you go? Waves are crashing on either side of your small sailboat and it seems like there is no hope for you. But wait, what is that? You see a small light in the distance and it sounds like a soft humming is coming from it. It is! It is the infamous Lighthouse! Known to guide many a' lost ship back to safety. A small feeling tickles inside of you as you realize there is hope, The Lighthouse will guide you.

Well, hello there. My name is Tia and I am the Lighthouse Keeper. Oh no, no there is no need to thank me, that's my job. I'm glad you and your boat arrived at The Beach safely. What's that? You'd like to see what's inside? Well, I'm the only one with the keys but I think I could show you around. Shh, don't tell anyone. Everyone in Neopia will be swarming to get in, if they know. C'mon now. Tiptoe, please.
Saturday, January 22, 2011: Got new affies,listers, and entrants! And I'm off to work on the Graphics Competition!
Wednesday, January 19, 2011: Did a lot of cleaning up and catching up these last few days. New affiliates and listers and lotsof new entrants!! Glad to be back (:
Monday, January 17, 2011: Oh my gosh! Guys I am so sorry for being such a terrible site owner. I haven't been here since July. I think I just needed a break but I missed site owning and had to come back. When I left The Lighthouse was at its peak and I really hope it can get back there with your help. I'm not going to try to open any other sites, I'm just going to focuson this one. Please help me out here because this wn't be possible without you. Thanks!!
Open Requests l Open Reviews l Open Fonts l Advertise?
Site of the Month
January Competition

You follow Tia up a tall flight of stairs to discover a small door. Tia lifts her keys and slowly puts the first one into the key hole and turns. The door creaks open to reveal…why, people, other neopians. "I suppose you're wondering why they are here, eh?" says Tia. You nod slowly. "Well, they have come for the secret competition. Care to cast a vote?"
Current Standings
The competition hasn't started yet. xD

Total Votes:
The Sites
Tia's Pick
Tia hasn't chosen yet. :(
Best Button
Tia hasn't chosen yet. :(
Best Layout
Tia hasn't chosen yet :(
The Graphics Show
January Competition

You and Tia continue up the winding staircase to find yet another door. Tia sticks her second key in the keyhole and turns it as she did before. This time, you find a very big room with many canvases. Paintings and pictures are everywhere. "What is this room?" you ask in amazement. "Oh, this is The Graphics Show," says Tia, "Where only the best of the best are invited to show off their best graphics, their best skills."
Total Votes:
The Buttons
Use this image: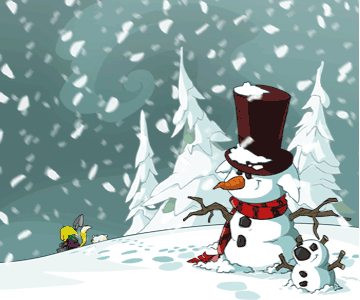 It should say: Anything! You pick the text!
The Banners
Use this image:


It should say: Just Dance!
The Icons
Use this image:


It should say: Peek-a-Boo!
Tia's Favorites
Tia hasn't chosen yet :(
Rankings

As you enter, the next room that Tia brings you to, your eyes are immediately drawn to a small, old window in the back with a gorgeous view of the beach. You walk over and look out. It is still dark but you can make out the shape of your little sailboat and what looks like a bigger ship in the distance. Tia clears her throat and you spin around. All you see though are some papers lying on the floor, scattered about. There is nothing special about this room and you wonder why Tia brought you here. She sits on a nearby stool and says. "These papers are very important, they hold secrets. Secrets to the greatest sites in Neopia. The greatest of all time."
My rankings are not based on statistics or anybody else's thoughts or rankings. I rank purely on my opinion of the site, the attitude of the owner, and the quality of its content. It is my personal opinion; however, kind criticism is welcome. :)
**You may support or nominate more than one site! (:**
I change features sites to rankings because the featured sites thing, wasn't exactly working out right. (:
Yes, these rankings are in a specific order.
Button Requests
Contests

Directories
Fonts
General Graphics
Pixels
Reviews
Sitely
A gift from
Chusii
Thank you Chusii!
Sister Site
Extravaganza is an amazing SOTM site run by my good friend Lilly. Lilly has done a great job with this site since the start and has earned herself a name in the site-making world. Extravaganza was one of my very first affiliates and has been a true friend ever since. So, me and Lilly thought it was only appropriate to extend our friendship and become sister sites. So go check out Extravaganza's wide variety of competitions and contests! Enjoy!
Affiliates


Directories


Awards and Honors
Credits
Thanks to
Amber's Pixels
for the thumbs up, thumbs down pixels.
Thanks to
Foomanshu
for the Open/Closed signs, bullets , and my amazing layout. .
A special thanks to all those who made my gorgeous link backs including
Cotton Island
,
Daisy Buttons
,
Happily Ever After
,
Viridescent
,
Sparks of Magic
,
Buttoness
, and
Beautiful Rescue
. The other sites have unfortunately closed down and they were amazing. :(
Finally, thanks to
Soroptimist Directory
for helping me to find all of these amazing sites.
The Awards Ceremony

Tia sighs as you reach yet another door. "Aah, this is the last room that I can show you. But perhaps, the most important room. That is, besides the light room. Please be very quiet. We don't want to disturb the ceremony." Confused you begin to ask, "Wha-" "Shh," Tia says and beckons for you to follow here through the door. You enter cautiously and – and you find a huge room. In the room, there are hundreds of neopians and at the center there is a podium. "What are they doing here?" you whisper to Tia. She smiles and beckons for you to sit in an empty seat. Tia walks to the front of the room and to the podium. "Ahem, hello there. I'm sorry that I am late. I hope you all have been enjoying yourself. For those of you who do not know why you are here, welcome to The Lighthouse's Award Ceremony." Everyone begins to clap and you think that maybe, you're in for a surprise.
Site of the Month Awards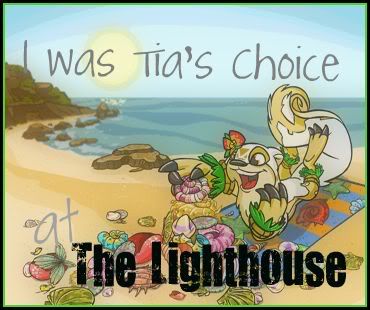 The Graphics Show Awards
Ranking Awards
History
May-June 2010
Site of the Month Awards
First Place:
Beautful Rescue
Second Place:
Rhapsody
Third Place:
Usul Camp
Tia's Pick:
Buttoness
Best Button:
Beautiful Rescue
The Graphics Competition
Buttons
Banners
Icons
no icon contest this month. :C
April 2010
Site of the Month Awards
First Place:
Happily Ever After
Second Place:
Pixel Promenade
Third Place:
The Lodge
Tia's Pick:
The Lodge
Best Button:
Sally's Song
The Graphics Competition
Buttons
Banners: A tie!
Icons
Featured Sites (section removed)