Who am I?
Hello! My name is Sashell. You may see me referred to as the crazy aisha lady, Mama Seashell or Mama Sa. I have been playing Neopets on and off since summer of 2001. I love coming here to relax, chat and explore. Outside of Neo I am a wife and mother of three. Born in the land of Dorthy and Toto, raised for a bit near the city of chocolate, I finally was able to call the Sunshine State my home. I am a little country and a little trendy. Love my boots, but hate the bugs. Camping, four-wheeling, mudding and bonfires are my kind of fun times. I love pink, camo, cats, dogs, The Walking Dead, scary movies, Stephen King books and horses.

Side Accounts:


Friends
Wonderful people that i have met along my travels here that have a special place in my heart.

In no particular order:


Goals
Some things I am working towards

Grey Ghostkerchief
for Caynil

Stealthy Angelpuss
for my future stealth aisha

Royal Slorg
for Puncia

Royal Babaa
for Puncio

Valentine Rock
for Lyroke

Black Anubis
for Mewloo

Stealth Paint Brush
for aisha day 2017 2018
2019

Water Paint Brush
for aisha day 2017 2018
2019

Polka Dot Paint Brush
for aisha day 2017
Birthday Gift 9/14/15!

Apple Core
for gallery

Bitten Book
for gallery

Birthday Kadoatie
for Skullsweet
Achieved 8/10/15!
Shimmer
I am in an awesome customization based guild called Shimmer. We have tons of activities including a Customization Spotlight, Random Challenge, Pet of the Month, Member of the Month, and more. If you are interested in learning more about Shimmer, feel free to take a peek at our webbie. Simply click one of the buttons below to be directed there.







Shimmer stamps I have earned:
Guild/Chat Related
Activities
Nc Related
Account Related
Dream Pet Goals
I hope one day I will be able to have the pleasure of having one of these beauties to call my pets.
If you didn't know yet, I am a little aisha obsessed.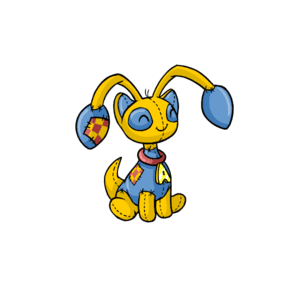 Achieved!!
Current Trade Chain
WN Ice Draik
Germophobia
Basic
Realist
Basic (zapping)
Family
While plentiful, I love all my aishas the same... well almost (don't tell the others which is my favorite) XD
Pictured below are all of my permanent pets. Any other you may see are being zapped or waiting for their permanent look. I do not create characters for my pets, but I do love to dress them up. The pets on my sides usually have permanent customizations, but the ones on my main are constantly changing. Each pet receives a pretty lookup and sometimes even a petpage.
(any p2 that has a border I do not actually own, that is what I plan to create for that pet)
Real Life Pets
That adorable orange fluff ball is Butterscotch (rip). He was loved by all, but most of all by my middle daughter during his short time with our family. He slept in her bed, layed with her while she was watching TV and followed her around like a lost puppy. He will forever have a place in my heart.
Spooky is my American Bulldog. 60 pounds of lap dog. A big baby at heart whose bark is worse than her bite, unless you mess with her family. Her name came to be because when we first got her she was terrified of everything, even shadows "spooked" her. She has come a long way the past 5 years and is a loved member of the family by us all.
Pops & Bows
Something I love doing in real life is making hair bows for my little girls and cake pops. I loved it so much that I turned it into my very own business! I would love to share with you the Cake Pops and Bows I have created so far!
Page Index
Below are all the pages I have created or currently manage.


Shimmer's Customization Spotlight || Sweet Stitches || UC Aisha App
*Waves*
Thank you for visiting my folio!
Fun Stuff




Button Share




Thank Yous


Base codes Circular image codes Inspiration Inspiration Link Back/Misc. Buttons

I did not create any of this coding myself. It is a combo from the above 4 places.