Welcome to Bubble Gum!

I have decided to make this into a review site. Custruction started on Monday June 20th, 2009 at 1:17 pm.

Rules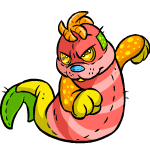 1. Be patient. Ask when I'll review you, and you'll be moved to the bottom of the list.
2. You must have a 88x31 button to be reviewed. Don't have one? Visit my button site,
Rainbow Buttons
, and request one!
3. Your site must be 2 weeks old. There's no point in reviewing a new site that brand new and doesn't have much content.
4. You must have my button before and after, as well as during me reviewing your site.
5. If my inbox is full, enabling you from neomailing me, send me a piece of dung.

6. This is MY OPINION. Don't take it offensivly. I just want to help your site be better.
7. When I say bubble, you say elbbub.
8. Hate mail will not be tollerated.
9. You may come back and get another review if you get less than an 85 or lower, but you have to of done something to improve your site.
10. Have fun and enjoy!

Rubric
First Impression
- 10/10: First impressions are very important and usually determinds if your visitor is going to continue viewing your site. This includes you layout and content and what they think at first glance.
Layout - 15/15: Layouts are also incredibly important. Some layouts are too dull and boring while others burn your eyes. Does your layout have just the right calming colors? Is it premade or custom? If the layout is premade, did you show any effort to make it somewhat custom? Are you sections in the right place?
Content - 30/30: Content is the main reason someone comes to your site. They want to see what you provide. Show them what you got. (: Is your product creative and worth looking at or using?
Organization - 10/10: Is everything where it should be? Are the some of your affies in your updates column?
Updates - 5/5: Updates are also important to continuing your site. keep your visitors informed of what's new.
Originality - 15/15: How is your site different from the others alike? What makes your stand out? I will also include the title and theme of your site.
Grammar/Spelling - 10/10: Did you spell anything wrong? Is everything punctuated and capitalized correctly?
Link Back Buttons & Affies - 5/5: Do you have decent looking buttons or just something you made yourself that looks sloppy and unprofessional? Do you have a variety for your visitors to chose from? Are you affies decent or did you just load up on affies to impress prople who pass by? Remember quality, not quanity.
Extra Credit - 0/0: Just any other points I think you deserve.
Overall Score: 100/100 A+

Getting Reviewed
Once you have read all the rules, you may send in a form to be reviewed!
Then click the gumball machine to send it to me. *Note: DO NOT change the title of the neomail.

The Reviews
Lauren's Directori
When the Day Met the Night
Bunny Love Pixels
UTG Lookups
Tokyo Lights
Sublime
WTDMTN (re-review)
Cat Eyes
Awards
DO NOT TAKE AN AWARD IF YOU DO NOT HAVE PERMISSION FROM ME!!
90-95
95-100
100+