Background coding courtesy of SketchedNeo.




Hey, wait! Check out my sister's screenies, too: Annnoel's Screenies





You finished and back for more? Easy Link To Page Two: Page Two!


Easy Link To Page Three: Page Three!


Last Update: 5/20/13


Link to my COMIC PAGE!





ART PAGE!





ADOPTABLES PAGE!







YO! Now you can link back to us! Just stick it on any page and you can visit me any time.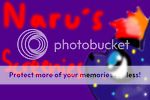 6/5/12





Gotta give my sister credit for the hat thing



(I bought another and sent it to her xD)



Quite simply the idea, not the same thing! (I didn't steal anything.)




Okay, so apparently this screenie makes me look like a jerk.
And it does.
But at a certain point my sister kept bragging about how popular her screenies were. Then my screenies kept growing in popularity, and eventually she just let it go, saying, "I don't really wanna be popular." Aw well. Ya still are :P
Thanks for inspiring me to make these screenies sister, and for everything in the screenies lower on this page.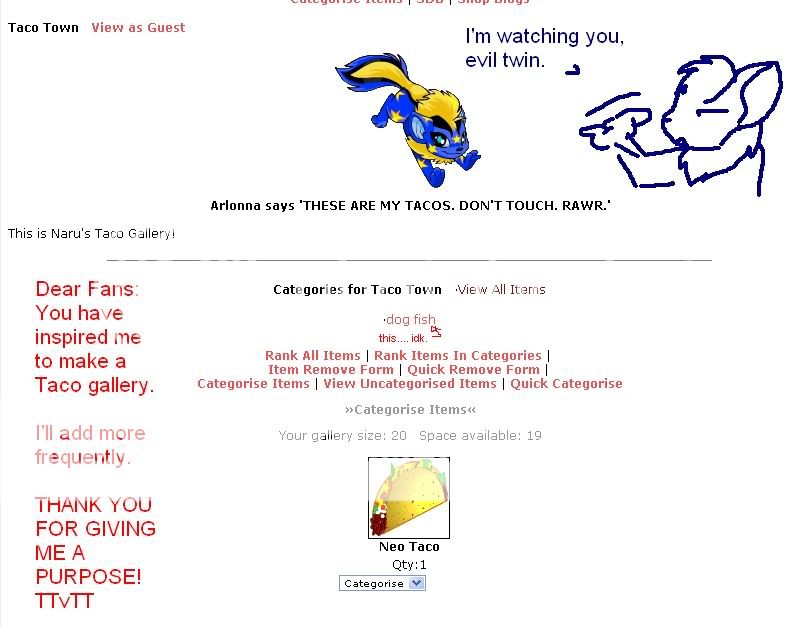 I found that picture months after that screenie.
Hurry it up, TNT.








You should totally join me.


SCREENIE 100! Something ish!







Lol why am I in this one.
It must be totally srs then








Yes, this comic is awful and embrassing. I don't know why I thought it was funny in the first place, but thanks to it I've been published, it's in the Neopian Times Issue #557. Expect more (that are funnier)!



That's All, Folks!
... Just Kidding!
THERE'S TWO MORE PAGES!
Page Two!
Page Three!
MORE SCREENIES THAT AREN'T MINE!!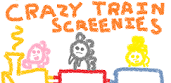 Not Screenies but still hilarious!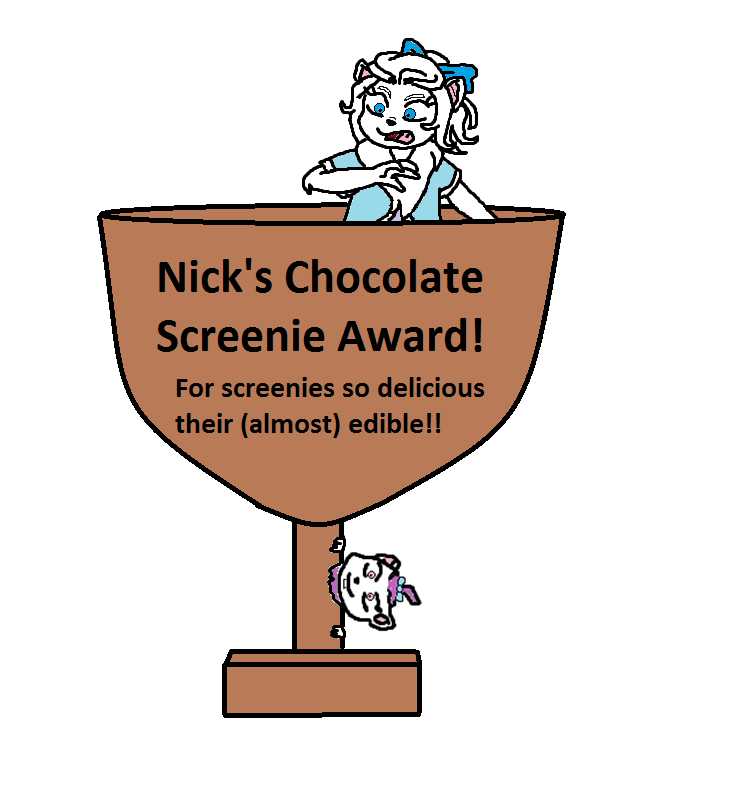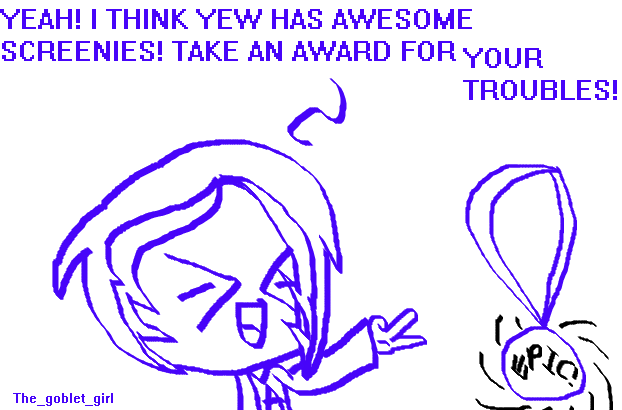 Quote: First thing I saw when I noticed Ondears name. :P
Someone who saw my screenies sent this to me. Thanks for the awesome pic, Will! xD
Got Screenies? Think you got what it takes?
Neomail me the name of your screenies and the link to your screenie page. Title the neomail "Screenie Award Please!" and I'll see if you have the stuff for award-worthy screenies!
NEOPETS, characters, logos, names and all related indicia
are trademarks of Neopets, Inc., © 1999-2013.
® denotes Reg. US Pat. & TM Office. All rights reserved.
PRIVACY POLICY | Safety Tips | Contact Us | About Us | Press Kit
Use of this site signifies your acceptance of the Terms and Conditions